Scandinavische auteurs hebben een stevige reputatie. Niet alleen kaapten ze tot nu toe 16 Nobelprijzen voor de literatuur weg, de misdaadroman geldt tegenwoordig als het Scandinavisch exportproduct. Thisishowweread selecteert enkele knallers die je boekenkast en je literaire najaar op z'n kop zullen zetten.
Uitgelezen exportproducten
'De gekwelde man', Henning Mankell: de verdwijning van gewezen marineofficier Hakan is een zaakje voor detective Kurt Wallander, die een geheim rond de Zweedse naoorlogse geschiedenis op het spoor komt. Ken je Mankell nog niet, maak dan dat je in de boekhandel of de bib staat.
'Ik kan in het donker zien', Karin Fossum: in het jongste boek van Noorse misdaadqueen Fossum betrapt een zwerver geriatrisch verpleger en sadist Riktor op diefstal. Riktor slaat de zwerver dood en begraaft het lijk in de tuin, maar vergeet zich van diens veldfles te ontdoen. De aanzet voor een boek op het scherpst van de snee.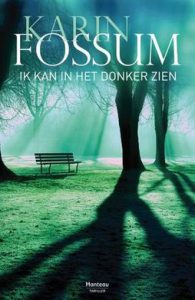 'Koudegolf', Arnaldur Indridason: Indridason laat het gewelddadige en vulkanische IJsland een prominente rol spelen in zijn boeken. In 'Koudegolf' komt een menselijk skelet bovendrijven nadat de waterspiegel daalt door een zware aardbeving. Dit boek laat een rilling door je lijf lopen.
Must-have voor op de boekenplank
'De honderdjarige man die uit het raam klom en verdween', Jonas Jonasson: Allan wordt 100 en hij heeft er geen zin in, in het feest, de verzamelde pers en de burgemeester. Hij klimt uit het raam en begint aan een onwaarschijnlijke roadtrip. Eén van de meest succesvolle romans van de laatste jaren, en een absolute aanrader. Oh, en de film is hilarisch.
'Simon', Marianne Fredriksson: Simon, zoon van een Duitse jood, groeit tijdens de oorlogsjaren in alle geborgenheid op aan de Zweedse kust, totdat hij zijn joodse identiteit ontdekt en in één klap volwassen wordt. Fredriksson op haar best: haar boeken sla je op koude winteravonden als een warm deken om je heen.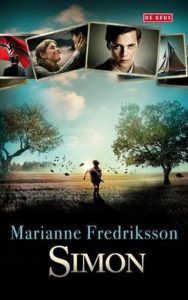 'Mijn strijd', Karl Ove Knausgard: het grootste Noorse literaire project ooit beschrijft in zes delen en met veel oog voor detail de relatie van Knausgard met zijn ouders, familie en vrienden. Een literaire sensatie die door de boekenrekken blijft donderen.
Prijsbeesten uit de Nobelprijs-stal
'Gösta Berling', Selma Lagerlöf: een traditionele Zweedse roman over romantiek, landhuizen en galante heren waarin vrouwenversierder en cavalier Gösta Berling een list bedenkt om de majoorsvrouw van landgoed Ekeby te verbannen. Selma is de eerste vrouw ooit die de Nobelprijs voor de literatuur ontving. You go girl.
'Hoe het groeide', Knut Hamsun: deze licht nostalgische familiesaga voert je terug naar het isolement en de eenvoud van kleine Noorse dorpsgemeenschappen uit het begin van de 19e eeuw. Honger, één van zijn andere grote romans, doet ongetwijfeld een belletje rinkelen.
'Kristin Lavransdochter', Sigrid Undset: Kristin is voorbestemd om te trouwen met de erfgenaam van het naburig landgoed, maar valt voor de charme van knappe flierefluiter Erlend. Een snuifje Austen op een bedje van Scandinavische cultuur.
Huiveringwekkend goed
'Stalker', Lars Kepler: in dit topboek van Zweeds bestseller en schrijversduo Lars Kepler zet een seriemoordenaar een filmpje van zijn slachtoffers op Youtube alvorens ze te vermoorden. Social media meets literatuur. Of dat goed eindigt, lees u best zelf.
'De academiemoorden', Martin Olczak: De Nobelprijs-jury viert de 100ste sterfdag van toneelschrijver August Strindberg, maar ontdekt op het einde van de avond het lijk van hun vermoorde voorzitter. Visionair, in tijden van strubbelingen binnen de Nobelprijs rangen.
'Midzomernachthitte', Viveca Sten: Nora viert samen met haar nieuwe liefde Jonas midzomernacht op het eiland Sandhamn, totdat Jonas' tienerdochter 's nachts niet thuiskomt. De bekende rechercheur Thomas Andreasson opent een onderzoek. Plan je eens weekendje weg, gooi deze dan in je koffer voor bij het haardvuur in de Ardennen.
Chocomelk iemand?