Hoe (goede) boeken kiezen: 7 tips
De gemiddelde levensverwachting bedraagt 76 jaar. Lezen kunnen we vanaf ons zesde levensjaar. Een kleine rekensom: als je elke week van je leven 1 boek leest, kom je binnen de span van een mensenleven aan een totaal van 3500 boeken.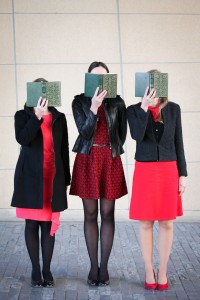 Meneer Google poneert dat er op deze planeet 130 miljoen boeken ronddwalen. Juffrouw Wikipedia laat weten dat er in Vlaanderen voor het jaar 2015 11.000 boeken werden gepubliceerd. Huilt u een potje mee? We gaan er nooit geraken, u en ik, met het uitlezen van 's werelds boekenkast.
Maar ik kan wel een handje helpen met de selectie. Daarom, deze tips voor het uitkiezen van de 3500 boeken die het echt waard zijn (Minus het aantal levensjaren dat je al verkwanselde aan middelmatige tienerreeksen of Ward Ruyslinck).
Tip 1
Vind je een boek slecht, dwing jezelf dan niet om het uit te lezen. Weggooien, die handel (Of doneren aan de kringwinkel, of bookcrossen, of aan je oma/buurmeisje/neef geven).
Tip 2
Anderzijds, goede boeken bestaan omwille van slechte boeken. Is een boek niet per se rotslecht, leest het iets of wat vlot en heb je nog maar 75 bladzijden te gaan? Uitlezen, dat luchtige chick lit boek, dan is je volgende duik in een klassiek meesterwerk eens zo mooi.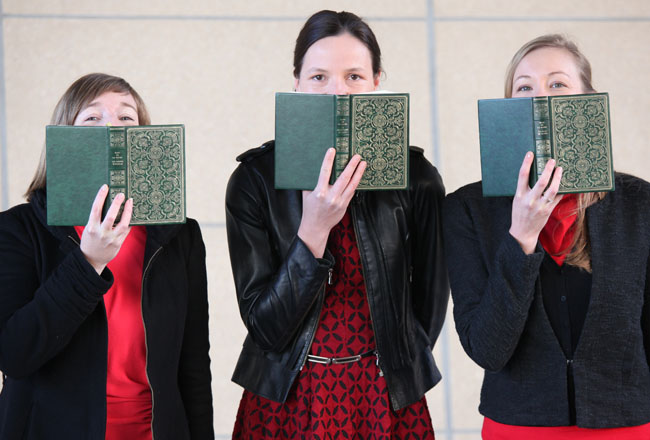 Tip 3
Lees snel. Hoe? Katrien verslindt honderd bladzijden per uur. Voelt u uw leesgemiddelde al stijgen?
Tip 4
Rij je niet vast met het verkondigen van zeven tips.
Tip 5
Zie tip 4.
Tip 6
Hou leesvoer op voorraad. Leg een boekenlijstje aan in Goodreads of op je gsm. Zie je op deze blog, de krant of in een tijdschrift een boekentip passeren, noteer deze dan. And act upon them. Sta je in de boekhandel en zie je één een boek uit je verlanglijstje liggen? Meenemen, ook al zit je op pagina drie van A la recherche du temps perdu van Proust (yep, 3031 pagina's, Katrien las hem, met haar enorme leestempo).
En die stapels boeken waarover je huisgenoten over struikelen? Blijf ijveren voor hun bestaansrecht. Niets zo onproductief als even zonder boek zitten.
Tip 7
Lees recensies. Van recensenten waarmee je het vaak mee eens bent. Indien je iemand vindt met een gelijkaardige literaire smaak, kan je er van uitgaan dat je in de toekomst nog mooie boekentips zal krijgen. Liefhebbers van Russische klassiekers zullen de boekentips van Barbara kunnen smaken.
Fijn nieuw lees/schooljaar gewenst!