Achter de schermen van de ARhus bibliotheek
Voor mooie bibliotheken hebben we een zwak op de redactie. Doorgaans bezoeken wij op elke citytrip wel een historisch exemplaar, en in België zijn wij niet alleen fan van onze lokale bib maar ook van instituten als De Krook en Muntpunt. Toen ik onlangs in Roeselare moest zijn, kon ik de ARhus bib dan ook niet overslaan en wel om de volgende redenen.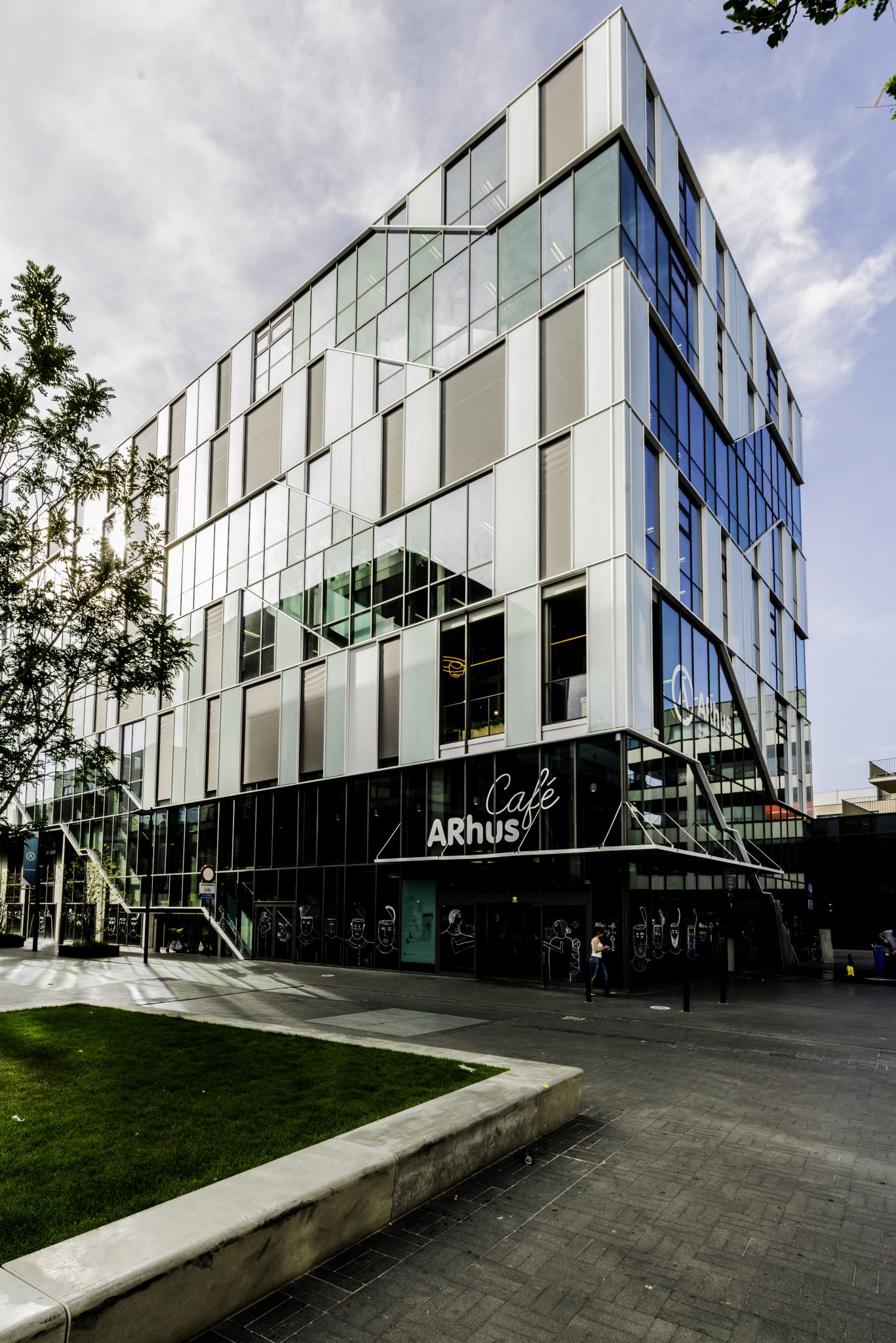 Het indrukwekkende panorama over de stad
Op de vijfde verdieping eten de medewerkers van de bib hun boterhammetjes met zicht op de Kemmelberg, op de vier andere etages kunnen bezoekers in de strakke leeszeteltjes lezen with a view. Het idee voor dit open ontwerp komt van de B2Ai architecten, die de oude Bank van Roeselare helemaal ontmantelden en een glazen huls plaatsten rondom de historische kern.
De hypermoderne inlevermachine
Als je binnenkomt verwijst een gigantische wand vol fichebakken (een kunstwerk van Wesley Meuris) naar het bibliotheekwezen van vroeger. Vergis je echter niet, de ARhus bib is hypermodern. Ze zijn koploper op vlak van het uitlenen van e-books en de indrukwekkende inlevermachine op het gelijkvloers spuwt ingeleverde boeken automatisch uit op de juiste verdieping.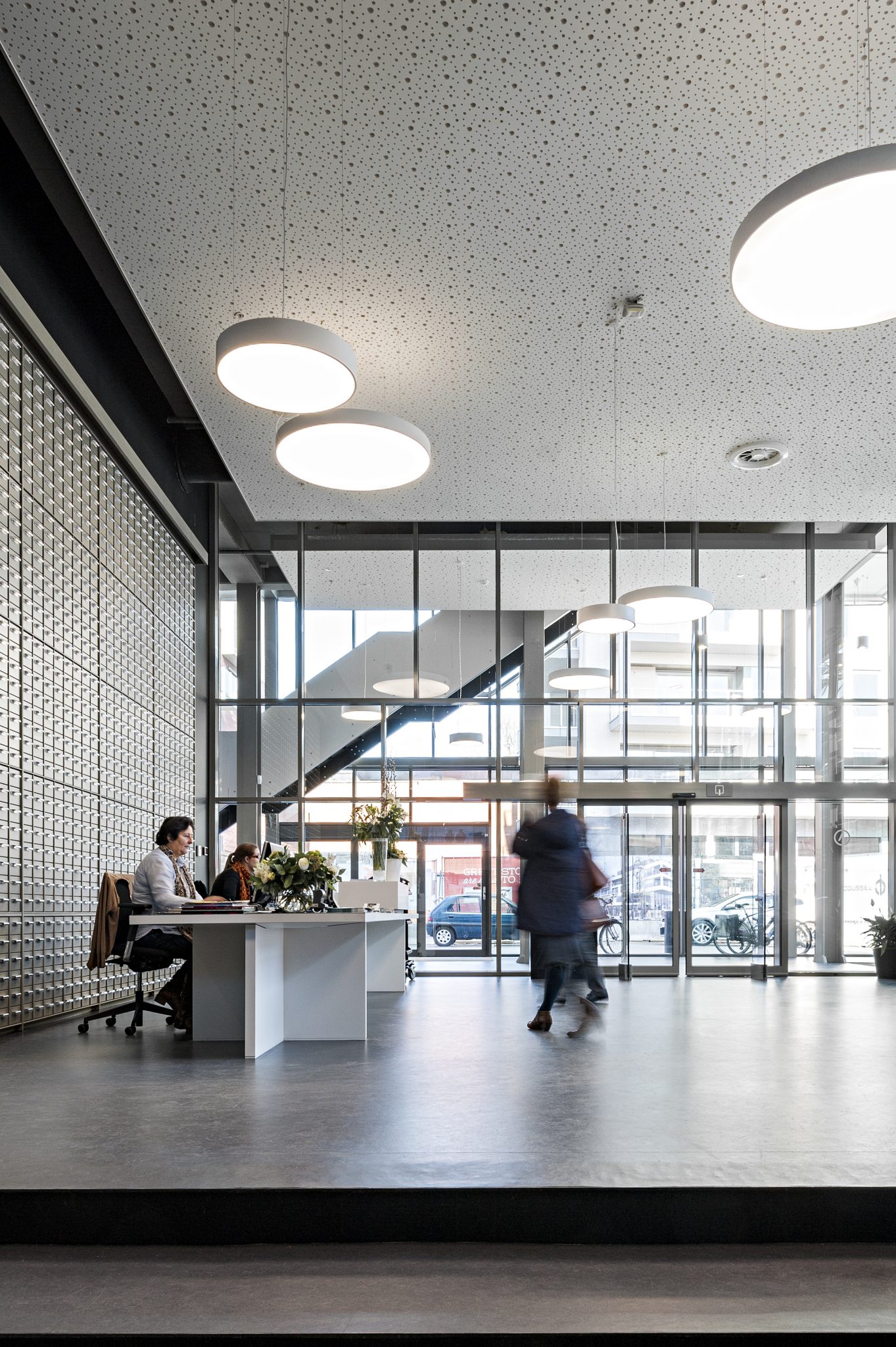 Het café
Op zoek naar een hippe plek om te lunchen in de stad, of nood aan een rustige break tijdens een dagje winkelen. Het café van de bib ziet er niet alleen trendy uit met de hexagone tafels en tegels (een verwijzing naar de kruisbestuivingen die hier moeten plaatsvinden) maar heeft ook stapels leesvoer en gezelschapsspelen voor een middagje relaxen.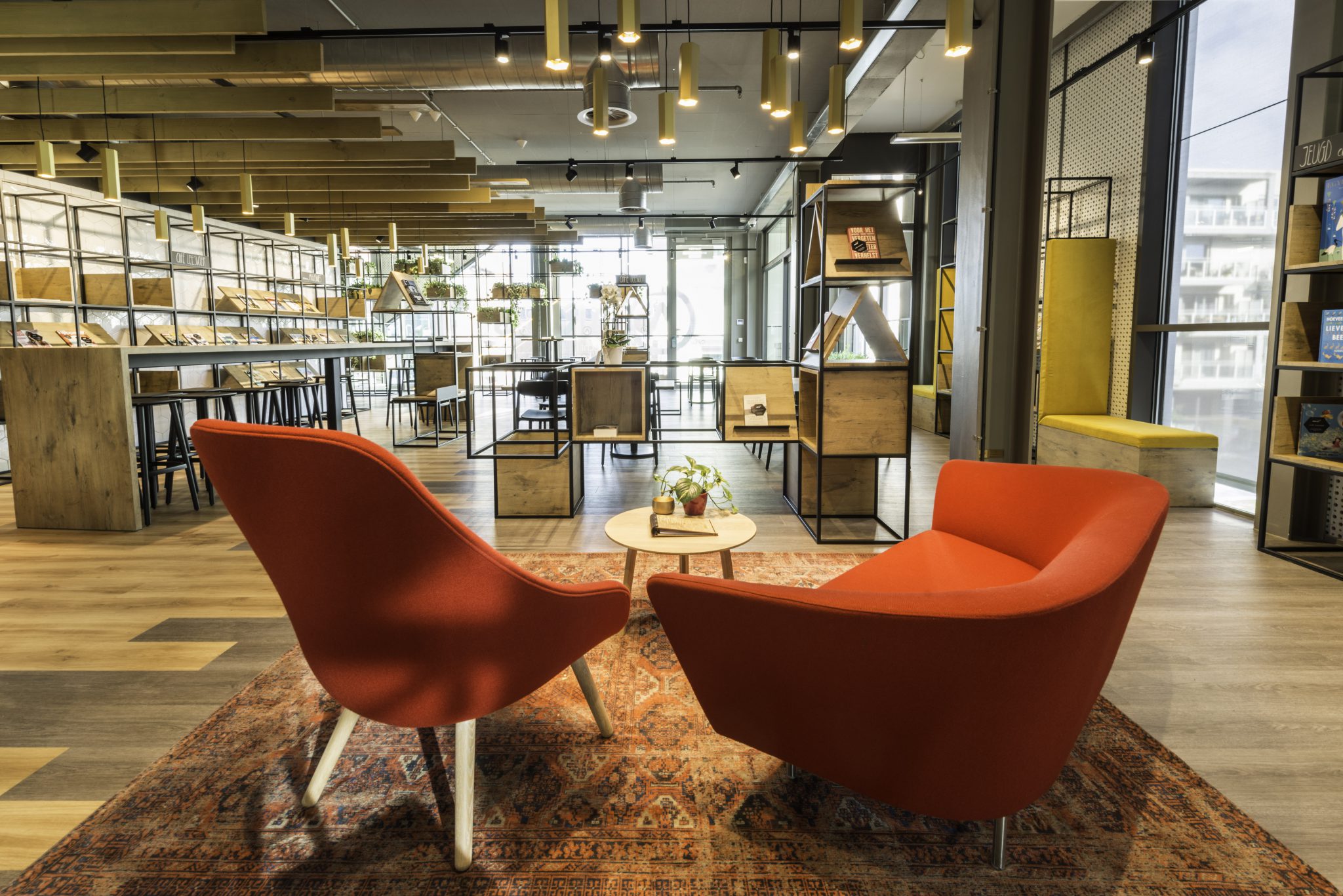 De originele indeling per etage
Voor de classificatie van de boeken keken ze in Roeselare naar Nederland. Hier geen traditionele indeling in fictie en non-fictie. Nee, volgens het retailprincipe kregen de kookboeken een plekje naast de thrillers, poëzie staat dan weer bij de filosofische essays. Mag het wat luchtiger voor jou, dan kom je op de tweede verdieping aan je trekken, hoe hoger je gaat hoe meer serieuze types je tegenkomt en hoe stiller het wordt.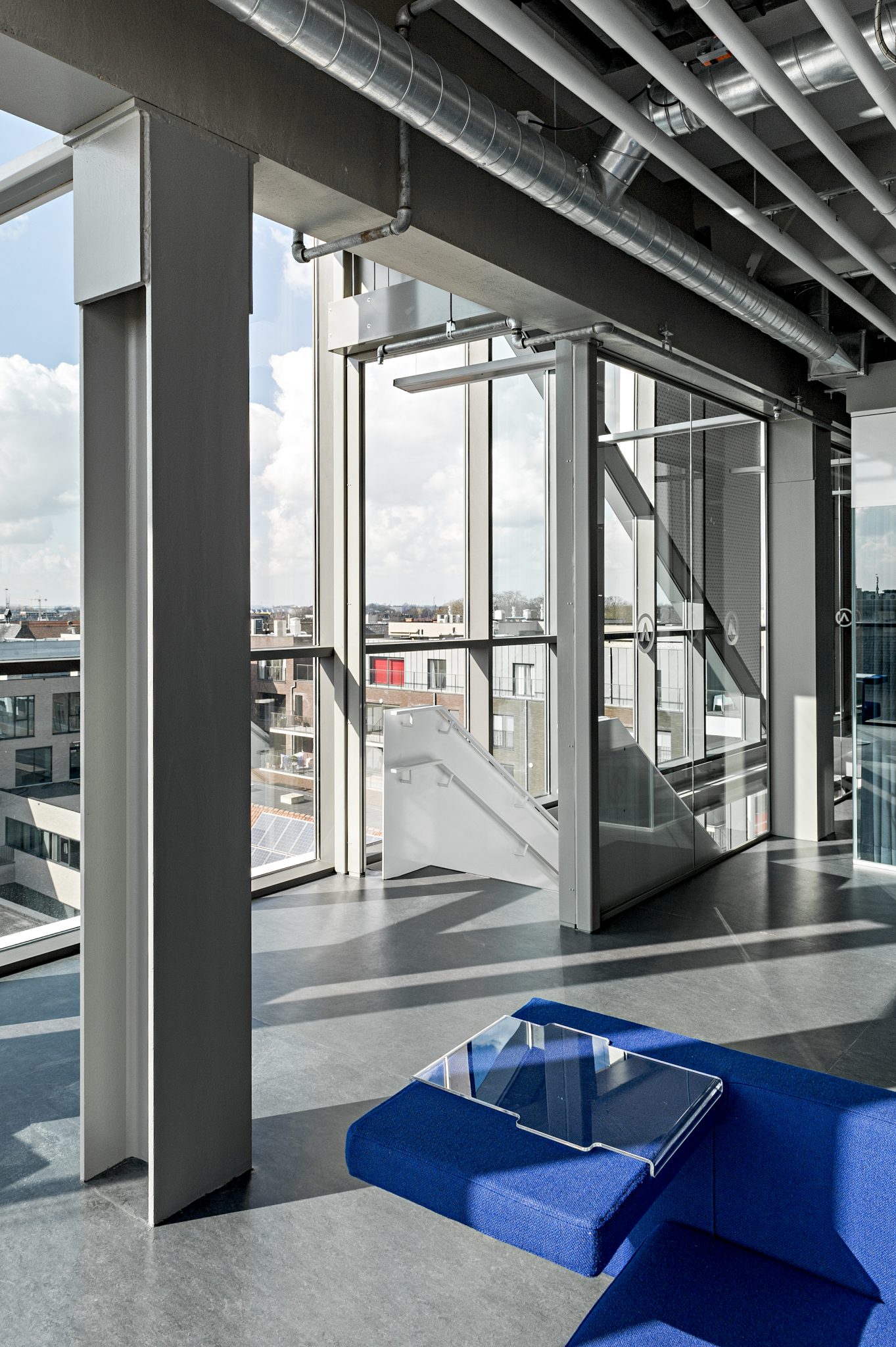 Wij zijn alvast fan en nemen hier tijdens een volgend bezoek aan Roeselare zeker even pauze, want iedereen kan bij ARhus een boek lezen in één van de gezellige leeshoekjes, de krant doornemen in het café of een uurtje werken met een panoramisch uitzicht..
Wist je bovendien dat
er ook een echte bijenkast staat op het terras naast het café. Kruisbestuiving nemen ze hier heel letterlijk.
studenten die hier blokken tijdens de examenperiode gratis fruit, nekmassages en teleblokhulp krijgen.
De Zeven Zussen-reeks hier deze zomer het vaakst werd uitgeleend.