"We zijn hier precies weer de jongsten," fluisterde mijn vriend gisteren toen we aanschoven in Cinema Zed voor de vertoning van De acht bergen. En het is niet de eerste keer dat hij het opmerkt. Of we nu naar de film, een expo of het theater gaan, vaak zijn we de jonkies in het publiek. In een poging om met een weekendje Brussel onze street cred wat op te krikken, besluiten we voor een keer om de klassieke cultuurhuizen links te laten liggen en een kijkje te gaan nemen in LaVallée, een gigantische eventlocatie op de site van een voormalige industriële wasserij in Molenbeek.
Hier geen "we zijn weer de jongsten". Dit zijn de vibes van een nachtclub in Berlijn. In de bar speelt een DJ, de bijbehorende lichtshow verraadt waarvoor wij komen: de immersieve expo Magnetic Flow. Die bestaat uit zes licht- en geluidsinstallaties van Scale, een collectief van internationaal gerenommeerde kunstenaars uit Parijs. Stuk voor stuk bezweren ze het publiek, dat de ene keer zelf de installatie mag bedienen, en de andere keer met een hoofdtelefoon volledig wordt ondergedompeld in de klank- en lichtwereld van Scale.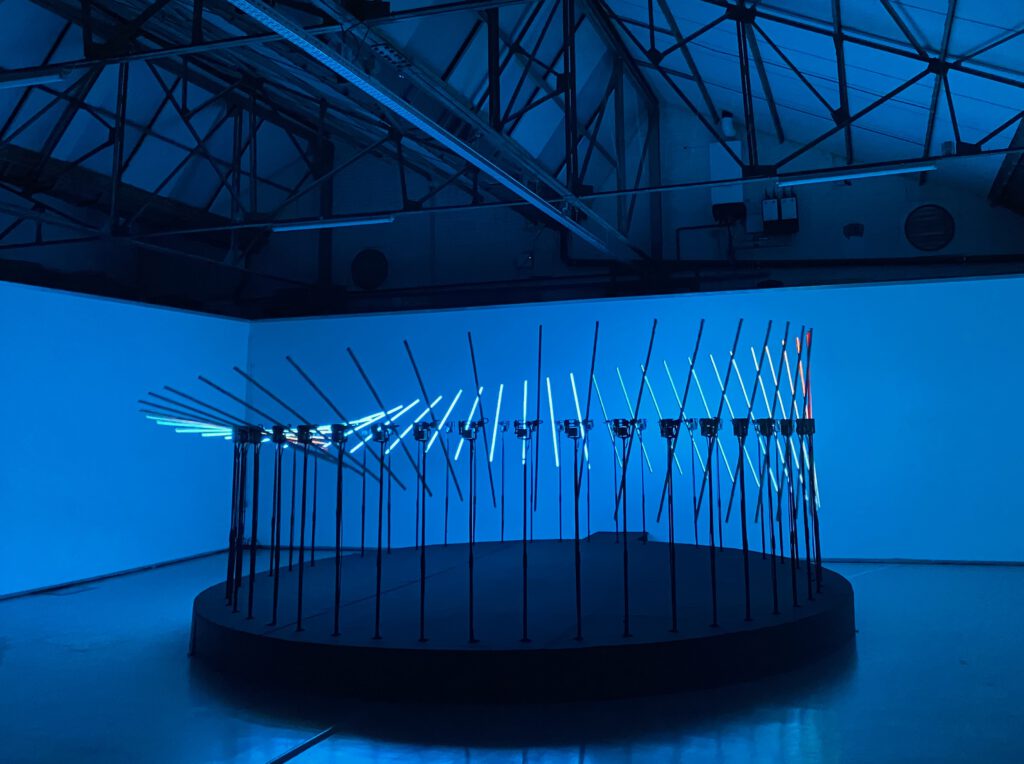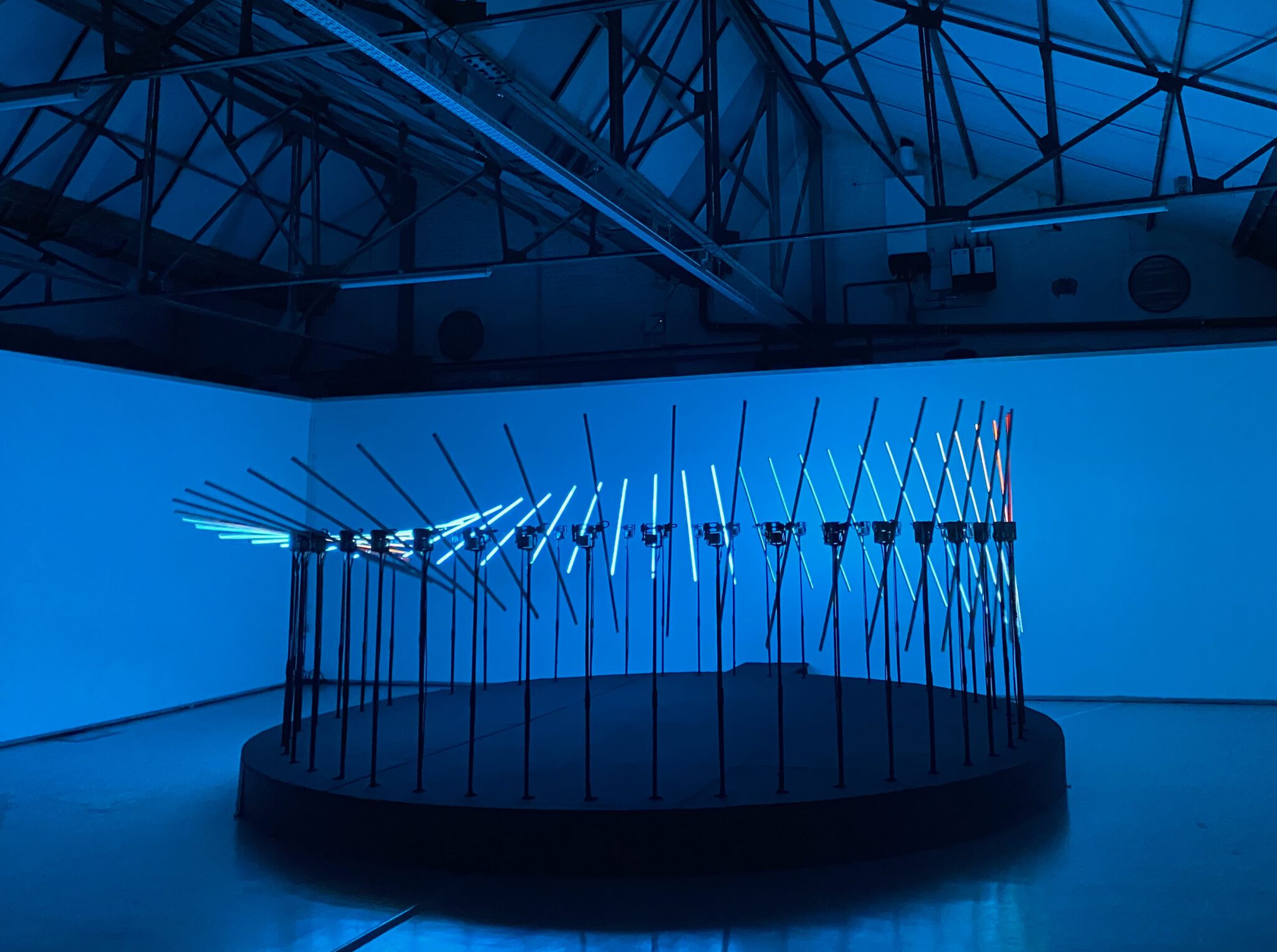 Terwijl even verderop All I want for Christmas uit de boxen schalt op de kitscherig verlichte Brusselse kerstmarkt raken wij helemaal in trance. Zonder ook maar één glas alcohol zijn we een uurtje van de wereld. We laten het gebeuren. Magnetic flow is een belevenis die zich maar moeilijk in woorden laat vatten en die je best zelf ervaart. Dankzij de live DJ-sessies zijn de nocturnes op vrijdag- en zaterdagavond bovendien een ideale prelude op een avondje stappen. Al blijft de expo met tijdssloten van een uur en een relatief beperkt aantal bezoekers op een immense oppervlakte intimistisch genoeg om niet geheel overprikkeld weer buiten te stappen. Een mini-trip met street cred!
PS. Ook de streepjes van Daniel Buren brachten ons in trance.