Reisjournalist Erik Brusten schrijft o.a. voor De Standaard over reizen en alles wat de nomade van vandaag kan interesseren. Ik ontmoette Erik dan ook op verplaatsing, ergens ter hoogte van de Franse Alpen, met zicht op de Mont Blanc. Zodra mijn identiteit als boekenmeisje bekend was, duwde hij me het geweldige Tussen reis en roots onder de neus, de reisgids die hij zelf schreef.
Erik ging in Europa en New York op zoek naar Belgische roots en erfgoed en verraste zichzelf en zijn lezerspubliek met het groot aantal Belgische sporen dat hij kon traceren. Belgische kunstenaars lieten hun stempel na in heel Europa en ondernemende landgenoten openden Belgische cafés in verre oorden. Foodies serveren Belgische specialiteiten op de hoek van de place, square of piazza in verschillende grote en kleine steden.
Het resultaat is een originele reisgids, die je zachtjes bij de hand neemt en nieuwe paden laat bewandelen, en je een duwtje in de rug geeft om je reis zelf in te vullen naargelang je interesses. Erik is een vat vol reisweetjes en tips, en zijn reisgids is er dan ook eentje die nooit gaat vervelen.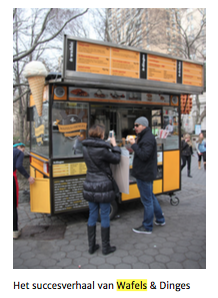 Wij noteren alvast volgende ideetjes voor aanstormende reisplannen: Wafels en Dinges van Thomas De Geest in New York, die op verschillende locaties dampende wafels serveert aan toeristen en locals doorheen de stad.
Schloss Charlottenburg in Berlijn wacht ook al lang op een bezoekje van dit boekenmeisje, en ik kijk al uit naar de portretten van Anton Schoonjans. Ook 'Madam Schoonjans', een zangeres, viel in de smaak bij het vorstenpaar, en kon hen bekoren met haar liederen.
En over chansons gesproken, Brusten wijdt een volledig hoofdstuk aan Parijs in de voetsporen van Jacques Brel. Heerlijk, n'est-ce pas?
Je verdiende je strepen als reisjournalist. Wat betekent reizen voor jou?
Ik associeer het met twee erg uiteenlopende elementen. Enerzijds gaat het over ontdekken, over verwondering en kijken hoe het er elders aan toe gaat. Het onbekende ontdekken is fijn, maar anderzijds is reizen het verbinden van meer gekende elementen. Herkenning en vervreemding tegelijkertijd, dus.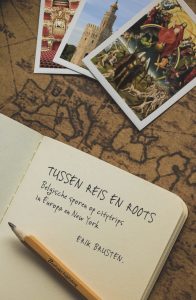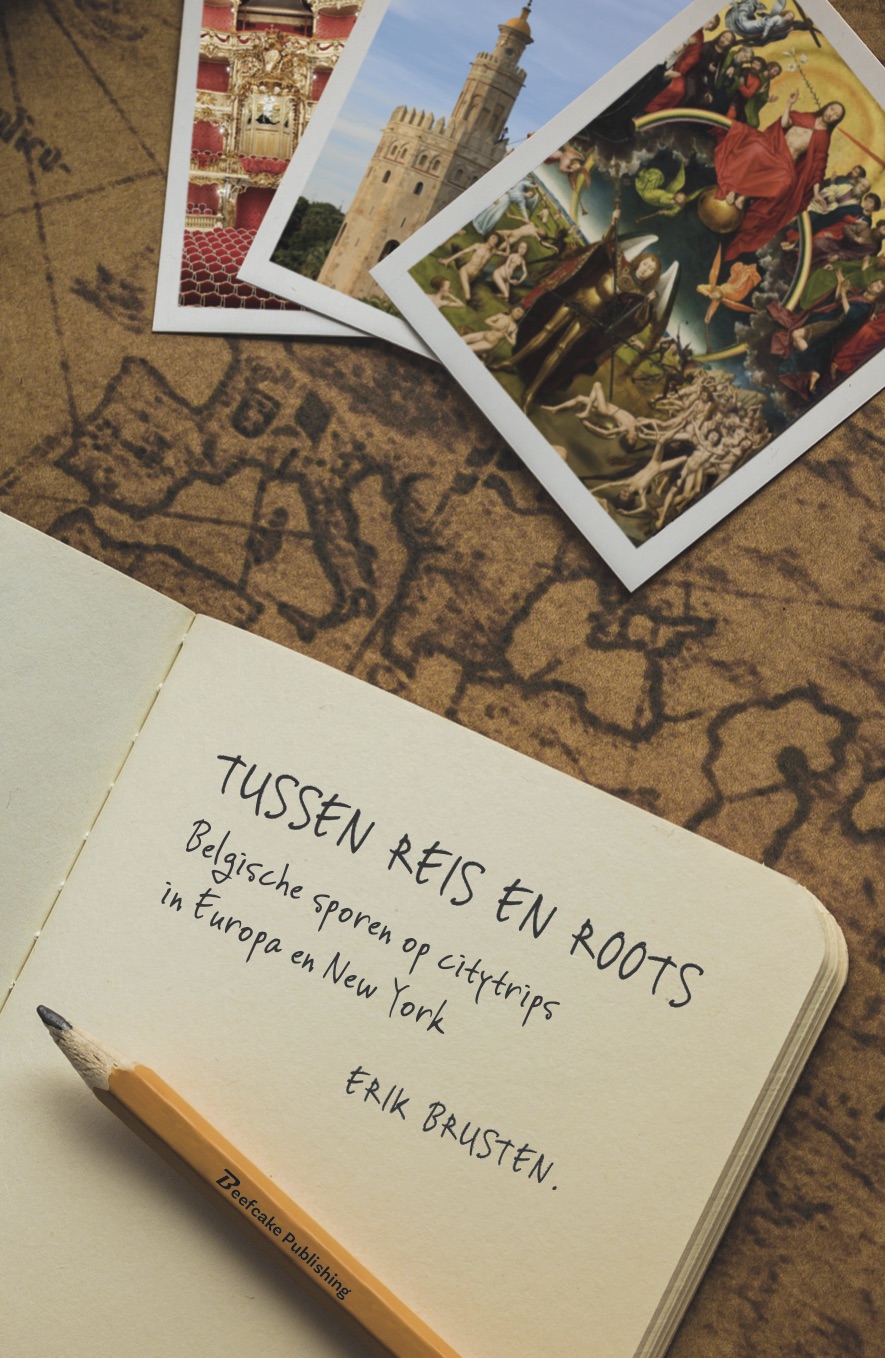 Hoe ontstond het idee voor 'Tussen reis en roots'?
Het idee ontstond toevallig. Ik wilde een citytrip naar Venetië anders aanpakken met een minder klassieke invalshoek. Ik ontdekte dat een Belgische beeldhouwer, Josse de Corte, daar in de 17e eeuw actief was en volgde zijn voetsporen. Ik probeerde het bij het volgende tripje ook weer, en vond zo in elke grote kunststad tal van connecties of verbindingen. Ik merkte dat er op de boekenmarkt geen enkele reisgids te vinden was die hetzelfde deed, dus ik besloot er zelf aan te beginnen. En kijk, ik kwam een geïnteresseerde uitgever tegen en nu mag ik mezelf auteur noemen.
Welke tip uit je boek ligt je het nauwst aan het hart?
Een moeilijke vraag! Het boek zit voor mij vol tips die mij verrast hebben. Spraakmakend is Het Cafeeke in Madrid of de Waalse vrouw die in de Harem van de Sultan in Constantinopel zou zijn beland.
Een esthetische tip is de Rode Zaal in het stadhuis van Gdańsk, waar de Gentenaar Willem Van der Meer de imposante schouw ontwierp.
Ook leuk: het doodlopend steegje in Parijs waar Brel Ne me quitte pas schreef: Cité Lemercier. Hij verbleef er in hotel Le Chalet. Het stadsbestuur van Parijs heeft ooit overwogen om de straat om te dopen tot Cité Brel, maar voorlopig heet de straat gewoon nog Lemercier.
Komen er nog reisgidsen of boeken van jouw hand?
Ik weet nu hoe lang ik over dit boek gedaan heb, en dat zijn ettelijke jaren. Het zal dus nog efkes duren voor ik aan een eventueel vervolg begin. Ondertussen  geef ik op onze Facebookpagina tips rond nieuwe bestemmingen en extra ontdekkingen: Bordeaux bijvoorbeeld, of Valetta als culturele hoofdstad,…
Misschien zoek ik het voor een volgend boek buiten Europa? Zo weet ik dat er aan de Argentijnse kust een plaatsje is dat Ostende heet, naar onze koningin der badsteden. Goesting om op stap en verkenning te gaan is er altijd.
Los van het boek, geef ons je ultieme reistip?
Ik spoor mijn lezerspubliek aan om zelf te distilleren wat hen interesseert en een eigen route uit te stippelen.
Als ik steden uit mijn boeken mag tippen, dan kies ik Gdańsk, een prachtige stad die niet zo bekend is. Ook Napels is ondergewaardeerd. Zet deze dus zeker op je lijst.
Natuurreizen zijn ook steeds weer een ervaring, en doen je beseffen hoe klein we zijn als mens. Een tip is het onlangs ontdekte Esteros Del Iberá, een natuurpark in Noord-Argentinië. Een plek zonder wifi, zonder televisie, waar je jezelf enkele dagen kan verliezen en rust kan vinden. Je gaat er op zoek naar natuurvogels, kaaimannen,…
En welke reisgids of reisverhaal kan je zelf tippen? 
Time Out vind ik zelf heel goede stadsgidsen. Ze zijn handig en behoorlijk actueel. Ik gebruik niet te veel apps, de charme van een papieren reisgids kan me meer bekoren.
In Europa van Geert Mak is een fantastisch reisverhaal, over het proces van het reizen, met een rits aan geschiedkundige weetjes over Europa.
Bezoek zeker de Facebookpagina van Tussen reis en roots voor meer tips.