Alain de Botton, Shonda Rhimes, Jorn De Cock en Frank Westerman. Dat zijn de namen die je ziet als je een zijdelingse blik werpt op mijn non-fictie boekenrek in mijn 'nieuw' bureau. Het zijn de auteurs die mijn 'schappen' mogen afsluiten. Hoewel er een systeem in zit (per categorie en dan alfabetisch), heb ik er subtiel mee geschoven tot ik me kon vinden in die 'eerste blik' op mijn boekenrek. Wat zouden gasten immers denken, mochten titels als Ontwenning en In jezelf praten (alle twee gelezen voor het werk, no worries) meteen in het oog springen? (de meeste gasten denken daar niets van, blijkt meestal… behalve dat ze vinden dat 'het er wel veel zijn')
Hetzelfde geldt voor mijn nieuwe rek in de living. Omdat er extra plaats nodig was, mogen fictie-auteurs wiens familienamen starten met de A tot E vanaf nu in de woonkamer. Plots lijkt het niet meer zo ok dat ik ooit uit nieuwsgierigheid een exemplaar van Fifty shades of grey van E.L. James (bij nader inzien moet die bij de J in de gang, probleem opgelost) kocht, is die roman van Cecelia Ahern toch wat luchtig om de kast te openen en representeert die reeks Anna Enquist boeken allesbehalve mijn huidige smaak.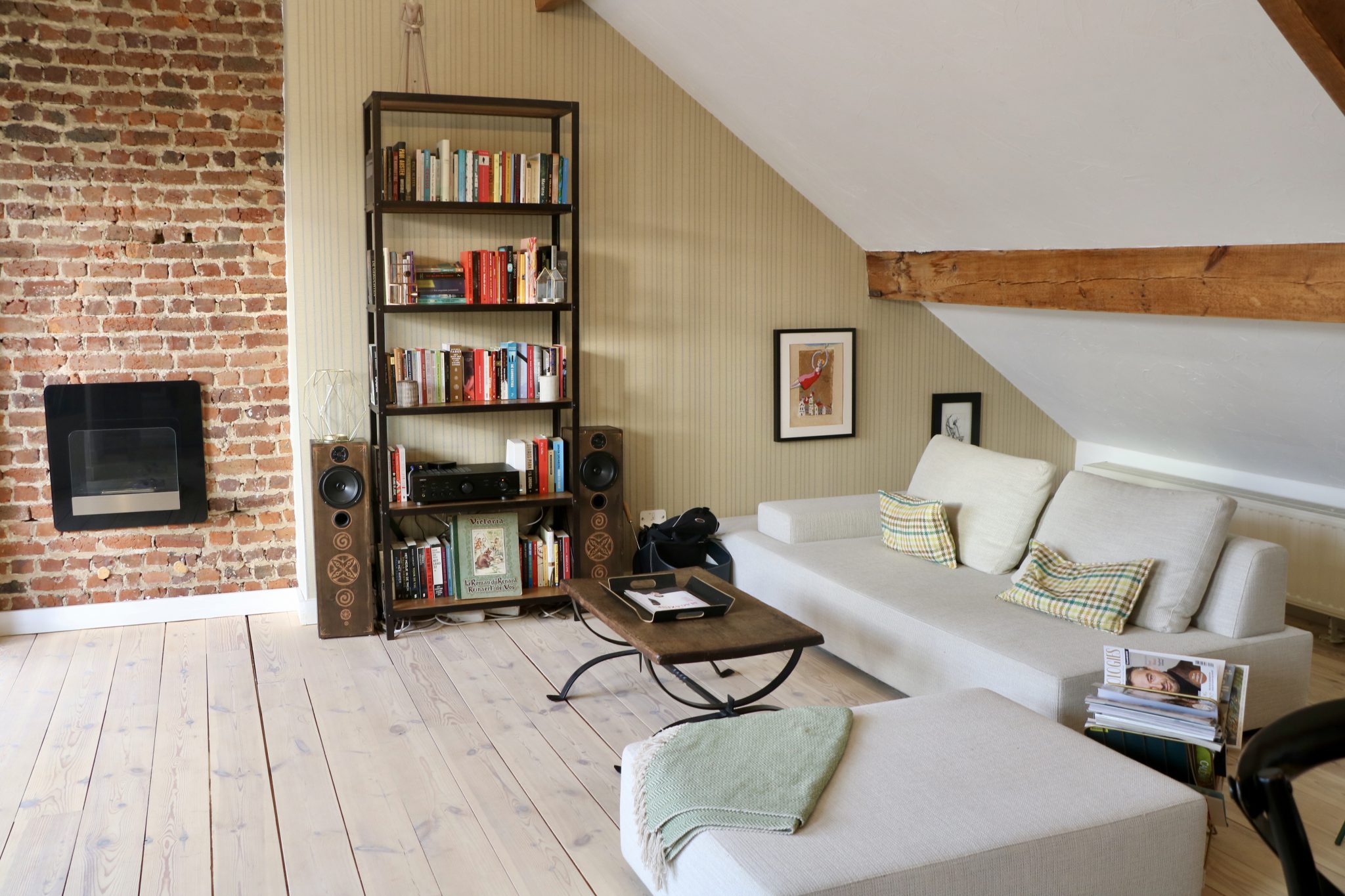 Nu alle boeken opnieuw een plekje hebben gevonden, stel ik me de vraag, wat zegt mijn boekenkast(en) eigenlijk over mij?
Dat – aan het aantal exemplaren in mijn bezit – J.M. Coetzee, Ian McEwan, Haruki Murakami en Connie Palmen mijn lievelingsschrijvers zijn.
Dat ik – volgens hetzelfde criterium – mijn weg wel weet in Londen en Parijs… en bij uitbreiding in de wereld.
Dat ik niet echt een poëzieliefhebber ben, met slechts vijf bundels in mijn bezit.
Dat De wespendief, The bell jar en Circe klaar liggen om gelezen te worden.
Dat ik de afgelopen jaren veel heb geschreven voor Psychologies… anders hadden Nooit meer te druk en Awkard nooit een plek gekregen.
Dat ik nooit thrillers lees. Op het eerste zicht zie ik alleen een ongelezen versie van Paula Hawkins' Het meisje in de trein staan.
Dat ik meestal gezond kook. Pascale Naessens, Claudia Van Avermaet, Madame Zsazsa en Sandra Bekkari: check! Een systeem dat voor mij evengoed werkt als 'geen chips in huis hebben, anders eet ik het toch op.'
Dat ik een klein nichtje en neefje heb die graag lezen, want in mijn collectie prentenboeken zit een groot gat.
Dat ik Germaanse heb gestudeerd. Ik geloof nooit dat Tsjip van Willem Elsschot anders in mijn kast had gestaan.
Dat ik met de brievencollectie van Herman de Coninck de meeste tijd heb doorgebracht, want het dikste boek uit mijn kast. Allmensch van Alicja Gescinska is dan weer het dunste.
Wat zegt jouw boekenkast over jou?
PS. De boekenkast van Jan Leyers.