5 tips voor een uurtje leesplezier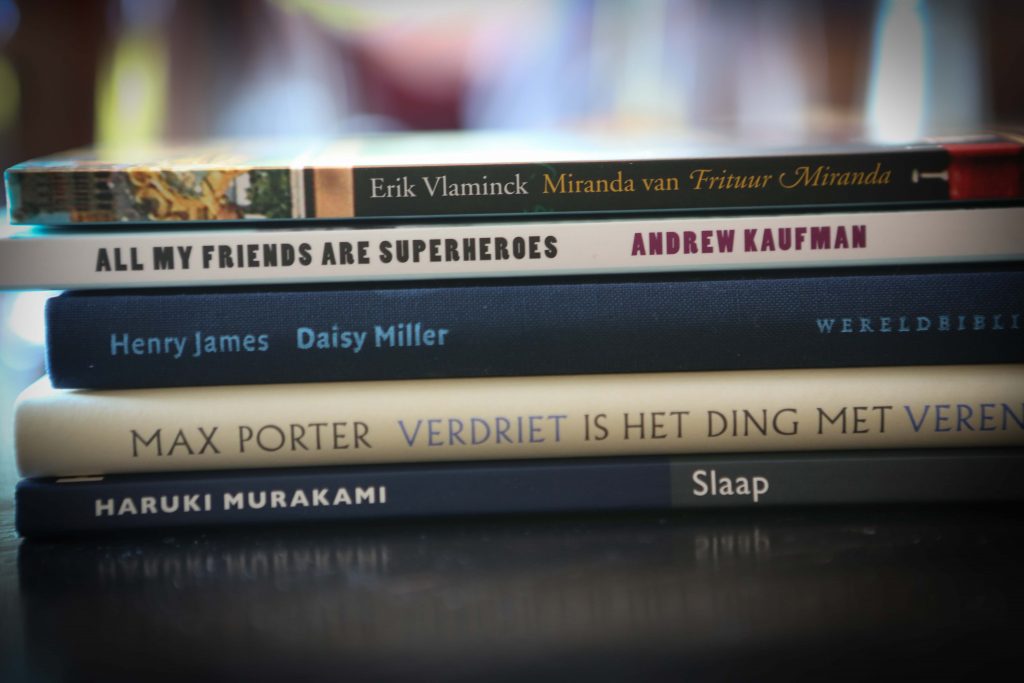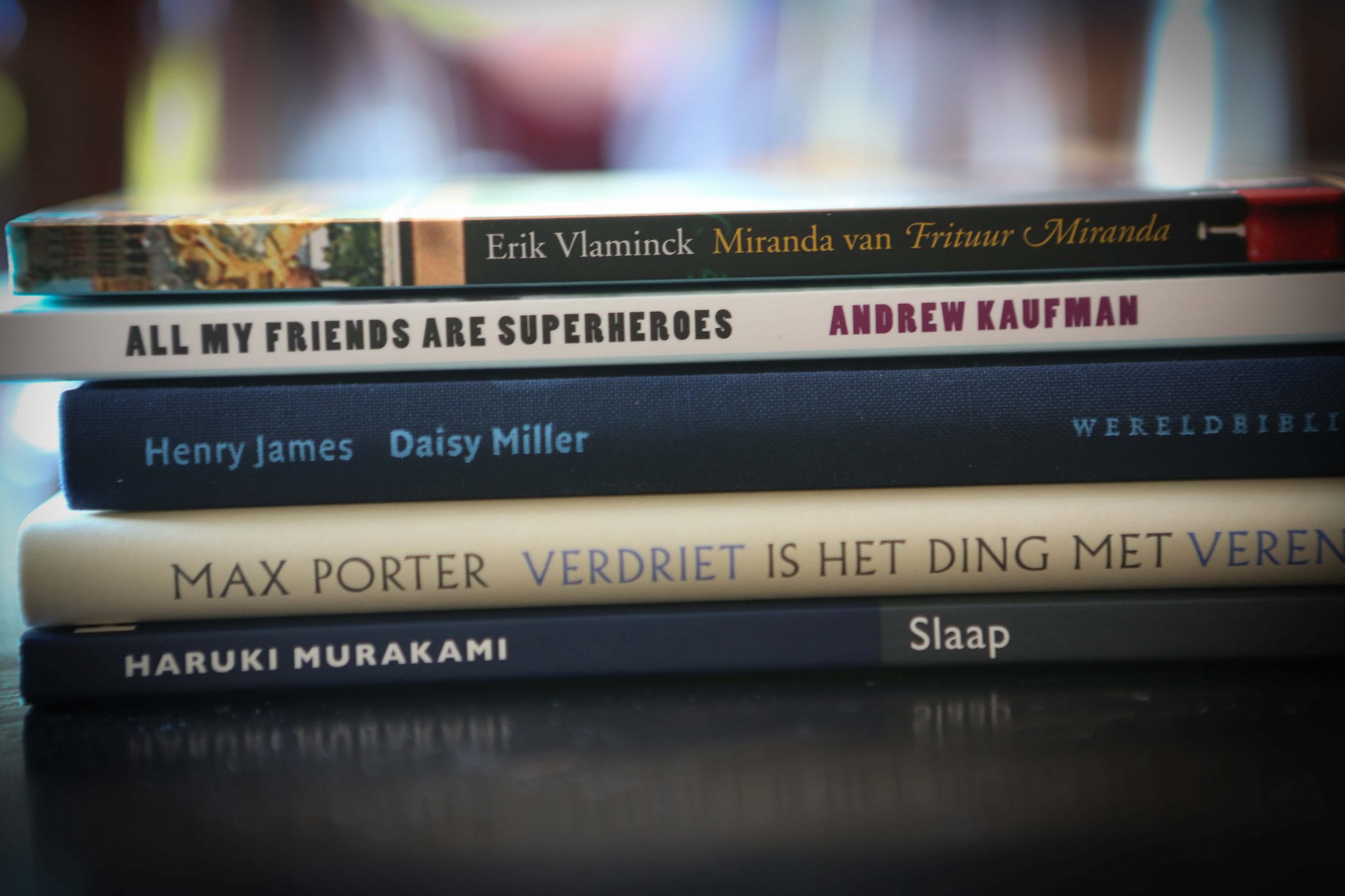 Weinig tijd, maar veel zin om te lezen. Om echt te lezen, dan. Niet om pagina's te scannen tegen de klok. De ploeg van This Is How We Read trekt zich terug op een eiland met vijf boeken die je uitleest op een uur. Zonder haast.
Het boek: Daisy Miller, Henry James, Wereldbibliotheek
Pagina's: 128
Gelezen door: Eveline
Met Daisy Miller duik ik in de bloemige romantiek van Henry James. Ja, dat is die James van The portrait of a lady. Of ook Daisy Miller een 'lady' is, dan wel een gehaaide female player, of net een 'onnozel ding' met weinig besef van haar eigen impact – dat laat ik even in het midden. Het boek kende eind 19e eeuw alleszins een enorm succes. Er kwam zelfs een 'Daisy Miller hoed' in de mode.
De novelle focust sterk op de zeden, die tegen het einde van de turbulente 19e eeuw veranderen. De omgang tussen mannen en vrouwen, tot dan toe strikt gebonden aan regeltjes en heel veel tegeltjes ertussen, begint wat losser te worden. Daisy, als Amerikaanse iets losbolliger dan men op het oude continent gewoon is, brengt het hoofd op hol van expat Frederick. Om hen heen klinkt het afkerende ge-tsss van de oude Europese garde. De snijvlakken tussen twee culturen, hier en daar messcherp, maar vaak ook buigzaam, komt glashelder naar voren als James' stokpaardje.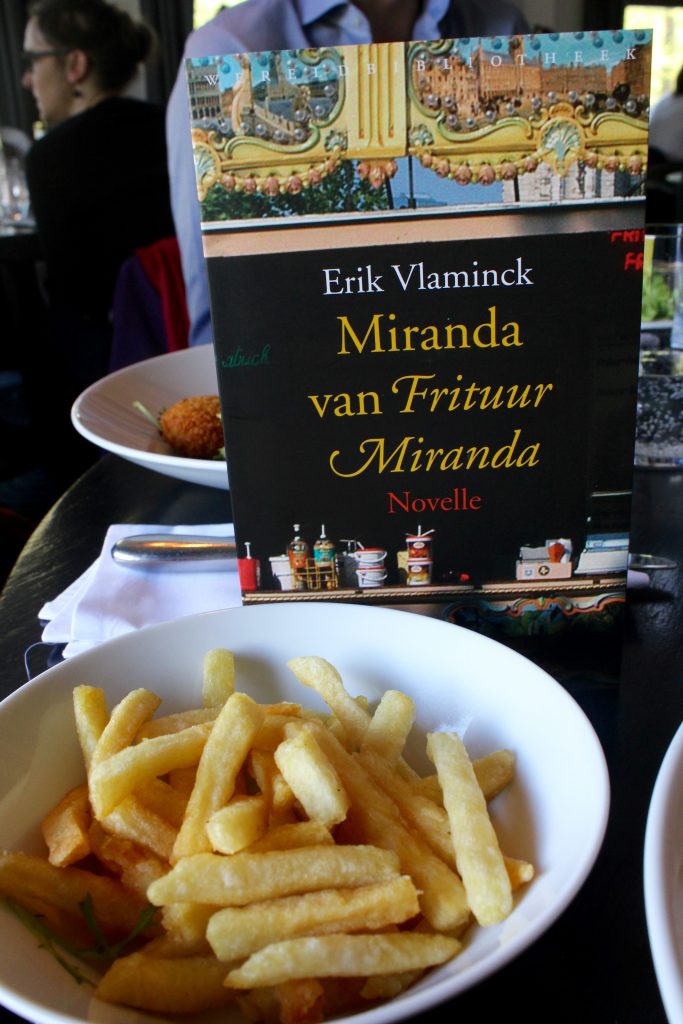 Het boek: Miranda van Frituur Miranda,  Erik Vlaminck, Wereldbibliotheek
Pagina's: 88
Gelezen door: Kurt
Modest van de schietkraam ligt op de parking van de Aldi. Dood. Hij was jarenlang de minnaar van Miranda, van frituur Miranda. Maar nu al een tijdje niet meer. Ze deden het in hotelletjes en niet in de aftandse caravan op de foor, want Miranda's echtgenoot Arthur is ook niet achterlijk. Of toch niet helemaal. Bovendien heeft hij een karakter dat even gammel is als de draaimolen die hij uitbaat. Miranda heeft hem en hun zoon Tony ondertussen verlaten. Nu Modest dood is en ze zich moet schrapzetten voor zijn begrafenis, herleeft ze nog eens hun affaire. Waarom ze met Modest samen was. En de duistere reden waarom het niet kon blijven duren.
Ze vertelt het je in haar sappig foor-Vlaams en zonder blad voor haar franke teut.
Ze neemt je mee naar de kleurrijke wereld van de foorkramers, waar frietvet witte patronen in vrouwenarmen etst en de prijzen van het loterijkraam gerecycleerd worden als huwelijksgeschenk. Deze novelle is een authentieke miniatuur van een volkse vrouw, een eerlijk en rechtuit portret waarin geen oordeel wordt geveld. Met Miranda van Frituur Miranda serveert Erik Vlaminck je een kleintje. Met samoerai.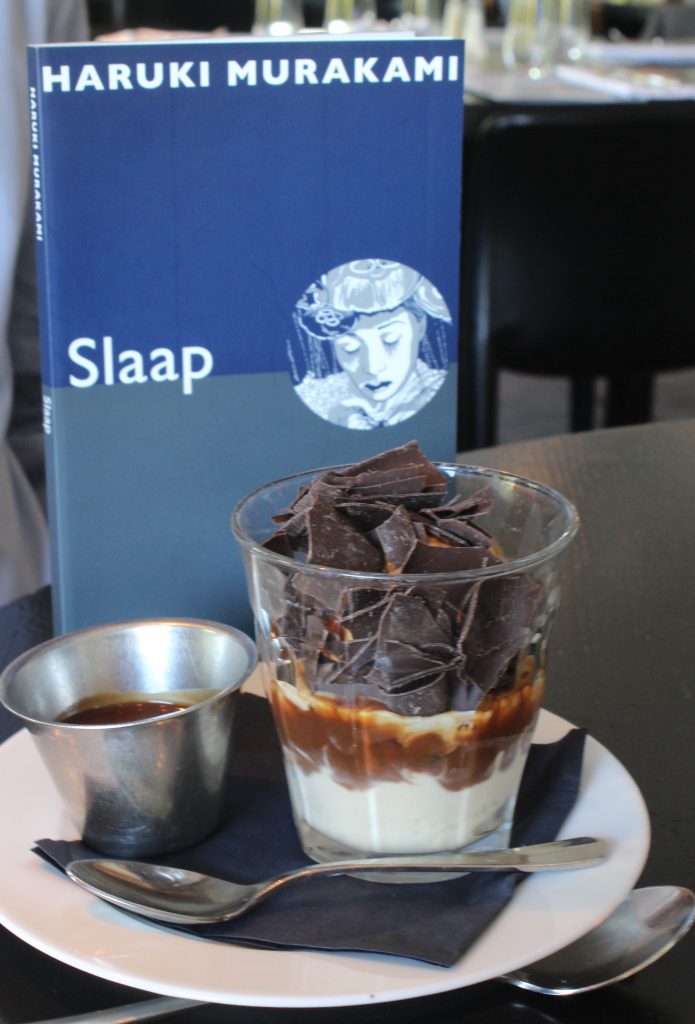 Het boek: Slaap, Haruki Murakami, Atlas
Pagina's: 92 – met tekeningen van Kat Menschik
Gelezen door: Barbara
'Mijn man noch mijn kind heeft er iets van gemerkt dat ik de afgelopen zeventien dagen geen moment heb geslapen.' 'Ik ben niet moe en mijn bewustzijn is even helder als altijd.' De vrouwelijke hoofdpersoon in deze novelle beleeft iets waar ik – en quasi elke vrouw met mij? – zo voor zou tekenen: ze heeft geen slaap nodig. Sterker nog, de heldin in Murakami's novelle uit 1990 vult haar nachten op een manier die mij ook wel zou liggen. Ze gaat een beetje Anna Karenina herlezen. Met een portie chocola en een glas cognac erbij. 'Daarna begon ik aan Dostojewski. Ik kon zoveel lezen als ik wilde. Hoe ik me ook concentreerde, van vermoeidheid was geen sprake. Klinkt leuk, maar Murakami blijft natuurlijk de Japanse grootmeester van het ongemakkelijke, bevreemdende verhaal. Ik voelde tijdens het lezen duidelijk aan dat de euforie van het hoofdpersonage niet kon blijven duren: 'Dit was zoals ik oorspronkelijk bedoeld was te zijn. Zo voelde het.
Door slaap af te schaffen had ik mezelf verruimd.'
Zelfverruiming? Oorspronkelijke bedoelingen? Juist ja… Tot je op een nacht op een afgelegen parking… Maar ik wil niet te veel vertellen. Laat ik gewoon meegeven dat het open einde van Slaap mij een nachtje wakker hield. Blijkbaar is het leven niet lief voor vrouwen die zonder slaap kunnen.

Het boek: Verdriet is het ding met veren, Max Porter, De Bezige Bij
Pagina's: 128
Gelezen door: Katrien
'Ik ga pas weer weg als je me niet meer nodig hebt.' Met die woorden schiet Kraai, de schelm uit de Crow gedichten van Ted Hughes, te hulp aan een prille, ontredderde weduwnaar en zijn twee zoontjes. De drie partijen vertellen afwisselend. Kraai doet dit in staccato en stoffeert zijn plastische, grofgebekte vogeltaaltje met beeldrijke woorden als 'winterkoninkjekussen' en  'schijtlijsters'. Terwijl de vader, een Hughes fan,  in het begin heel erg wanhopig en lost is, klinken de jongens dapper en proberen ze de ernst van de dood te vatten. Ze blijven echter steken bij pragmatische ervaringen als 'vakantie en school werden hetzelfde' en 'We piesten op de wc-bril. We deden dat soort dingen om haar te missen, om naar haar te blijven verlangen'. Geleidelijk aan evolueren de herinneringen van de vader van ondraaglijk naar warm en liefdevol en heeft Kraai zijn opdracht vervuld.
Deze poëtische en aangrijpende fabel is de debuutroman van de Londense Max Porter, die zelf op zijn zesde zijn vader verloor.
Een parabel over de troostende kracht van de herinnering en van literatuur. Een gelaagde novelle die smeekt om een herlezing.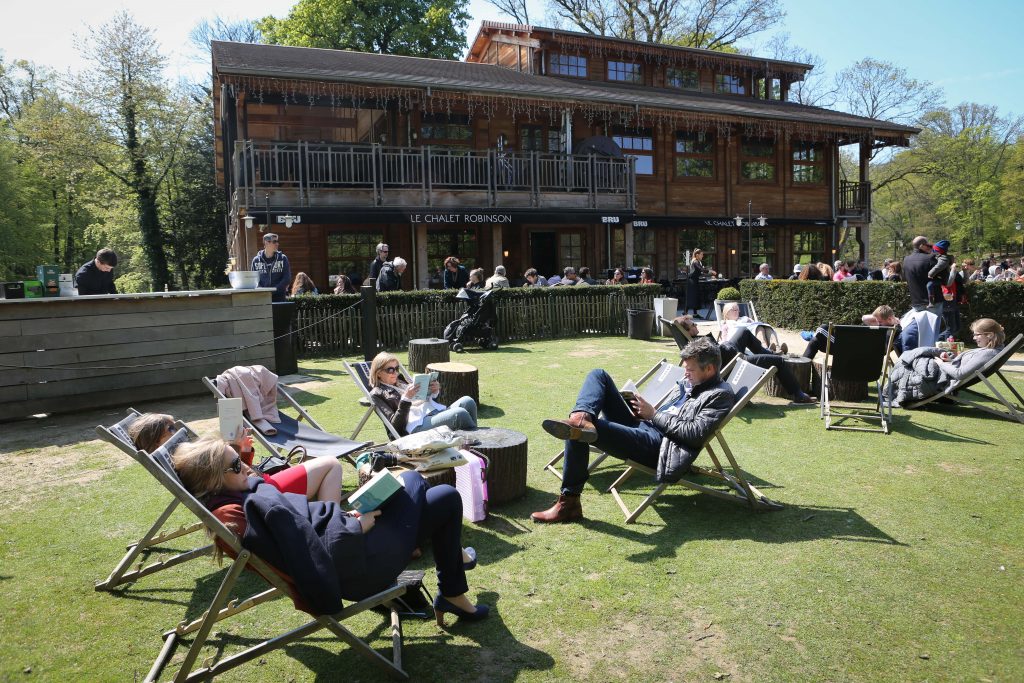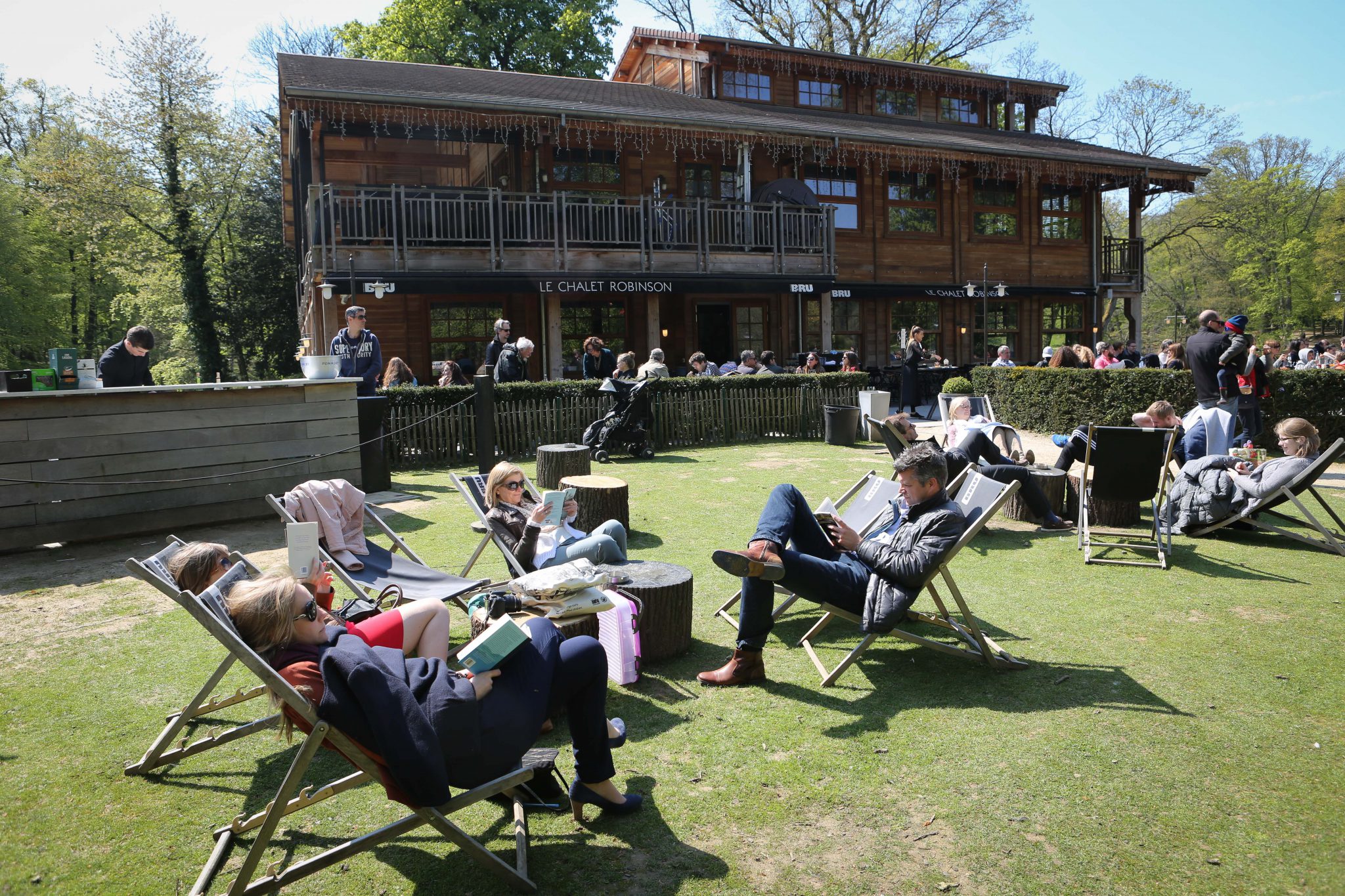 Het boek: All my friends are superheroes, Andrew Kaufman, Telegram
Pagina's: 108
Gelezen door: Hilde
Een boekje dat je na afloop glimlachend dicht slaat. Zo zou je 'All my friends are superheroes' kunnen omschrijven. In se gaat het om een liefdesgeschiedenis, tussen The Perfectionist en Tom. Tom's vriendin en ook zijn vrienden zijn superheroes. Ze hebben een karaktertrek of kracht die hen uniek maakt en die vervat zit in hun naam – zoals De Omgekeerde, De Copycat, De Klok… Superhelden bedenken hun naam zelf. Wat niet gemakkelijk is, volgens de Canadese auteur:
'Think about how hard it is. Try it, right now, boil down your personality and abilities to a simple phrase or image. If you can do that, you're probably a superhero already.'
Al op hun trouwdag loopt het mis voor Tom en The Perfectionist. Een ex-vriendje hypnotiseert uit wraak de bruid. Vanaf dat moment wordt Tom onzichtbaar voor The Perf, maar enkel voor haar. Dus The Perfectionist treurt, in de waan dat ze in de steek werd gelaten, terwijl haar echtgenoot gewoon onzichtbaar naast haar leeft. De situatie komt op scherp te staan, wanneer The Perfectionist beslist naar Vancouver te vliegen om daar een nieuwe start te maken. Tom scheept naast haar in en beseft dat hij nog maar heel weinig tijd heeft – van opstijgen tot landen – om zichzelf weer zichtbaar te maken voor zijn vrouw. Bieden herinneringen en symbolische spelletjes redding? Deze novelle laat zich niet op één genre vastpinnen. Half parabel, half moderne comic is dit een compleet juweeltje.