Tijdens de zomervakantie presenteert This Is How We Read elke woensdag één van de genomineerden van onze columnwedstrijd 2018. Vandaag laat Sarah de hoffelijkheid over de technologie triomferen.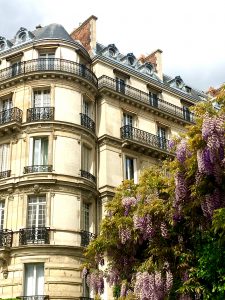 De man, turend op zijn schermpje, steekt de straat over met grote trefzekere passen. De vrouw trippelt erachteraan op stiletto's. Bijna slaat ze haar enkel om wanneer ze van het voetpad gaat, waardoor ze nét niet in de goot belandt. Ze is mooi opgekleed, en dit gecross door de motregen doet haar présence geen goed. De man merkt haar ongemak niet op, of heeft doorheen de jaren geleerd om dit vakkundig te negeren.
"Scha-àt, zouden we het tòch niet gewoon eens vragen aan iemand?" Dat dat een delicate kwestie kan zijn, zo weten we allemaal.
"Vrágen?" hoor ik zijn ego denken, gevolgd door zoiets als: "Het is al erg genoeg dat gij openlijk aan mij twijfelt, vrouw, we houden de rest van de wereld erbuiten, ja?"
Ik jog hen voorbij aan het brugje van de Beestenmarkt naar het Van Eyckzwembad, en vraag langs mijn neus weg (ik kan me niet bedwingen): "Kan ik misschien helpen?" De man kijkt me verstoord aan, de vrouw schenkt me een glimlach van opluchting. We snappen elkaar. Er zijn mensen die nog liever de gracht inrijden dan dat ze de weg vragen aan een persoon in plaats van aan een ding. Maar nu moet hij niets meer vragen. Ik hou halt.
"We zijn op weg naar een concertzaal, het zou daar ergens moeten zijn," zegt de man, terwijl hij met zijn smartphone wijst in de richting van de ring. Daar is in de verste verte geen concertzaal. "Hmm, vreemd, heeft u een naam of een adres?" "Goh ja, wacht hoor…", en hij begint te scrollen op zijn schermpje. De vrouw roefelt in haar handtas en haalt de geprinte tickets boven.
"Miry Concertzaal in de Biezekapelstraat, aha, dat is daar!", en ik wijs in de richting van de Sint-Baafskathedraal, zowat 180° tegenovergesteld aan zijn wijsvinger. "Maar allez, we komen net van daar! Hoe kan dat nu?" roept hij uit. Ik vertel dat het een klein kronkelsteegje is, links van de kathedraal, en dat je er makkelijk voorbij loopt. Hij fronst en slaat zijn ogen neer, met drie turen we nu op één schermpje. Dat ding verzekert ons dat het nog 8 minuten wandelen is, en blijft halsstarrig in de richting van de ring wijzen. Hij kijkt van mijn gezicht naar het schermpje, en terug.
Ik kijk hem verwachtingsvol aan, enkele seconden lang. De boosdoener is waarschijnlijk de kaartweergave, of weten wij veel wat dan ook.
Maar de échte vraag is: kan hij mij vertrouwen, of moet hij tòch eerst nog bevestiging krijgen van zijn schermpje?
Hij aarzelt, maar steekt dan zijn smartphone weg. "En hoe stappen we best naar daar?" Ik stuur hen via Sint-Jacobs langs de Belfortstraat naar het Sint-Baafsplein, dat kennen ze en daar zijn geen werken, lekker makkelijk. Ze knikken gedag en draaien zich om, klaar voor hun avond. Voor de rest van mijn avond vertrouw ik er alvast op dat menselijk contact het nog steeds wint van de machine. En morgen zien we wel weer. 
Sarah (36) beschrijft de wereld zoals zij die ziet.