Tijdens de zomervakantie presenteert This Is How We Read elke woensdag één van de genomineerden van onze columnwedstrijd 2019. Vandaag vraagt Leen zich af waarom vrouwen in bikini altijd hun billen aanraken.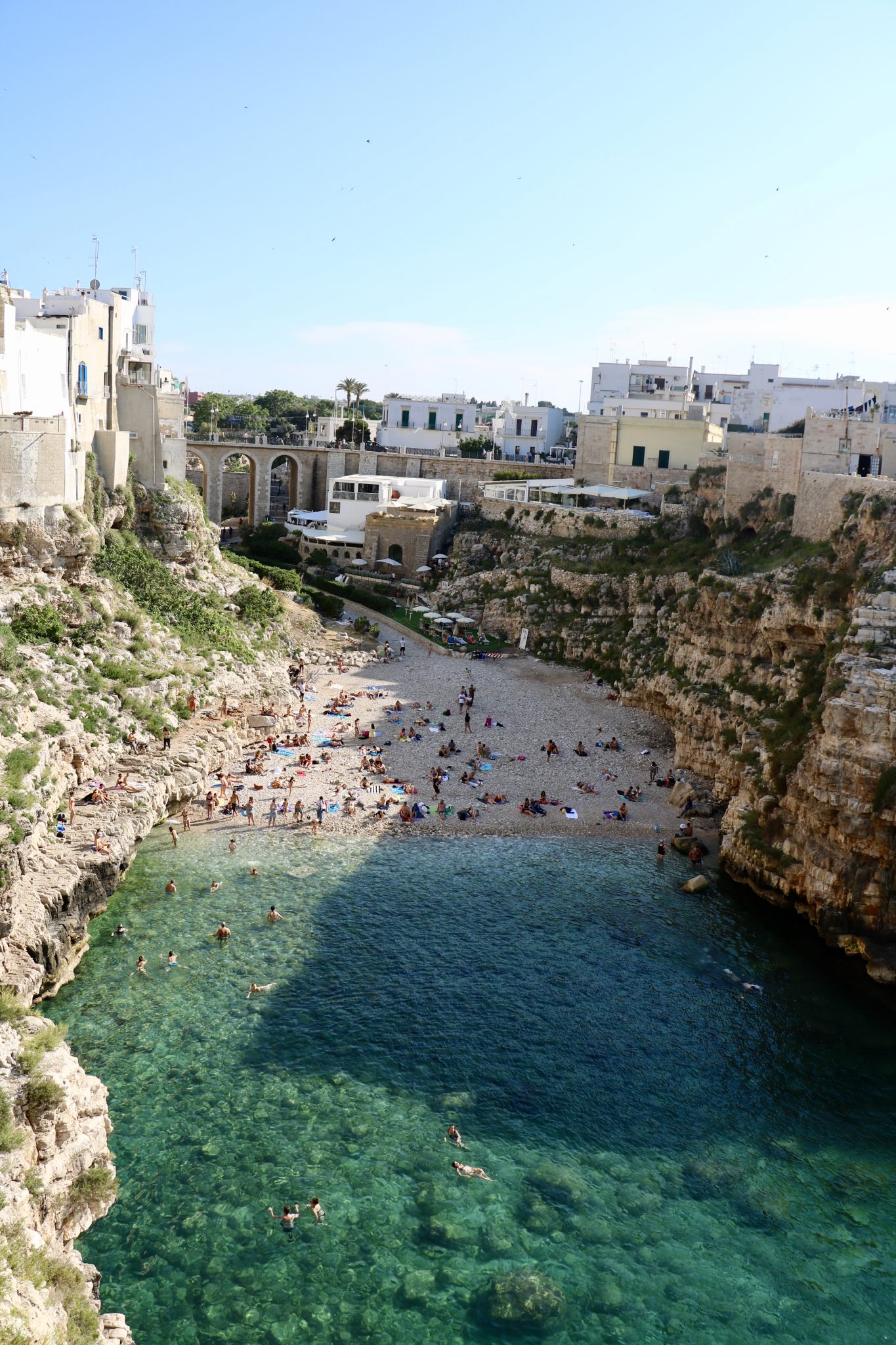 Een modemagazine pakt voor zijn zomereditie uit met een artikel over billen en bikini's. Niet elke bikinibroek is geschikt voor elk achterwerk volgens de redactrice. Er valt iets over te zeggen, maar na tien dagen bakken en braden op een Italiaans eiland stel ik vast dat vrouwen lak hebben aan dat soort artikels. Hoe kleiner de broek, hoe beter je gedijt op een Italiaans strand.
De gloriedagen van de borsten liggen achter ons, de derrière is het nieuwe monokini.
'Waarom pakken vrouwen altijd hun kont vast?' vraagt Freddy mijn vriend. We liggen al enkele uren te zweten op onze dure ligzetels; ik met een boek, hij probeert de de kunst van het nietsdoen te hanteren.
Ik richt mijn blik naar een groepje mama's die tot halverwege hun knieën in het water staan. Een kakofonie van conversaties en typische handgebaren vullen hun verveling en tussendoor strelen ze onbewust hun rondingen; wrijven ze er troostend over.
'Jij doet dat ook,' zegt Freddy. 'Ik?'
Hij knikt.
Onbewust koester ik mijn achterwerk. Zodra ik rechtsta, betrap ik mezelf erop. Als eerste grijpen mijn handen naar mijn slip die zich tussen mijn spierwitte billen heeft genesteld en trek ik alles weer op z'n plaats om daarna mijn achterwerk als Prosciutto-hammen te wegen in mijn handpalmen.
Een paar handen vol heb ik, minder dan tijdens onze vakantie in Mallorca.
De hamvraag is waarom doen vrouwen dit? Na uren vertoeven onder een heetgebakerde zon zie ik amper een man zijn achterste aaien.
Willen we tastbaar maken, wat we niet in volle glorie kunnen aanschouwen? Willen we geruststellen wat we niet onder controle krijgen? Willen we ons ervan verzekeren dat ze nog aanwezig zijn? Is het een streling voor een ander zijn oog?
Als bavianen flaneren we in veel te kleine bikini's langs de kustlijn die zich als een podium aandient voor de zonnekloppers op hun ligzetels. Terwijl er bewonderd en veroordeeld wordt vanuit het publiek, strijken we onze bips glad. Gehuld in sinaasappelhuid ontvouwt zich als brailleschrift meer zelfkennis over ons eigen lijf: Schrijf ik me in bij de sportschool of wacht ik nog tot Kerstmis? Bestel ik voor de tiramisu een pizza of gegrilde groenten? Kan ik er onderaan een potlood tussen plakken of eerder boven een glas opzetten?
Zelfs een Victoria Secret-model is overgeleverd aan dit instinctieve gebruik.
Rosie Huntington-Whiteley -mijn vriend herkent haar in een oogopslag – en ik verblijven op hetzelfde eiland. Zij kuiert gracieus van haar jacht naar de enige pizzeria op het plein, ik slenter vanuit mijn sobere Airbnb ernaartoe.
Terwijl Rosie stopt om enkele scooters door te laten, streelt ze haar kostbare achterwerk. Ik doe hetzelfde. Tussen de luidruchtige Italianen zoeken we allebei naar geborgenheid en een rustpunt.
Is dit nu comfortfood?
We zijn lotgevallen, Rosie en ik, en ik werp haar een solidaire blik toe, maar ze heeft geen oog voor mij, alleen voor haar man – die volgens Freddy een beroemde b-acteur is (er is een carrière als paparazzi aan mijn vriend voorbijgegaan).
'Kom, ik heb honger,' zegt Freddy met een klap op mijn billen. Heupwiegend steek ik de straat over naar de pizzeria; trots op mijn Prosciutto-hammen.
In een ander magazine heb ik gelezen dat vet smaak geeft aan vlees. Rosie's hammetjes mogen dan wel miljoenen opleveren, die van mij zijn hoe dan ook smaakvol.
Leen Vandereyken leeft in de illusie dat ze kan leven van haar pen, fictie is dan ook haar passie. En dus schrijft ze verder aan haar roman, en zit er wel degelijk iemand te wachten op haar eerste script voor een langspeelfilm. Online leidt ze een leven tussen feit en fictie: Schizofreniajane.net