De tweede week van juli was ik op persreis in Noorwegen en voor degenen die mijn persoonlijke Instagram stories volgen, moet het duidelijk zijn geweest dat ik als een blok ben gevallen voor dit land. Mijn reisverslag (dwars door Noorwegen, in de voetsporen van de architecten van Snøhetta) lees je dit najaar in Elle Deco, maar hier vind je alvast mijn favoriete leesplekjes.
Bokbar Antikvariatet in Trondheim
Aan gezellige koffiehuizen en cafés geen gebrek in Noorwegen. Helaas is Noorwegen heel duur (voor een glas wijn betaal je gemakkelijk 10 euro). Zaak is dus om je koffiebar of café zorgvuldig uit te kiezen, zodat je ten minste echt geniet van dat glas. Bij deze boekenbar, vlakbij de oude brug zit je goed. Net voor de deur staat er een Free Little Library waar je nog snel van boek kunt swappen, het terras geeft uit op de hippe Bakklandet wijk en in de sfeervol verlichte bar vinden er regelmatig culturele optredens plaats tussen de boeken.
De trein
Sporen in Noorwegen, dat is urenlang meren, bossen, watervallen, bergen en riviertjes kijken. Het landschap is vaak zo mooi dat lezen een zonde is, maar de afstanden ook zo groot, dat je de twee wel kan combineren.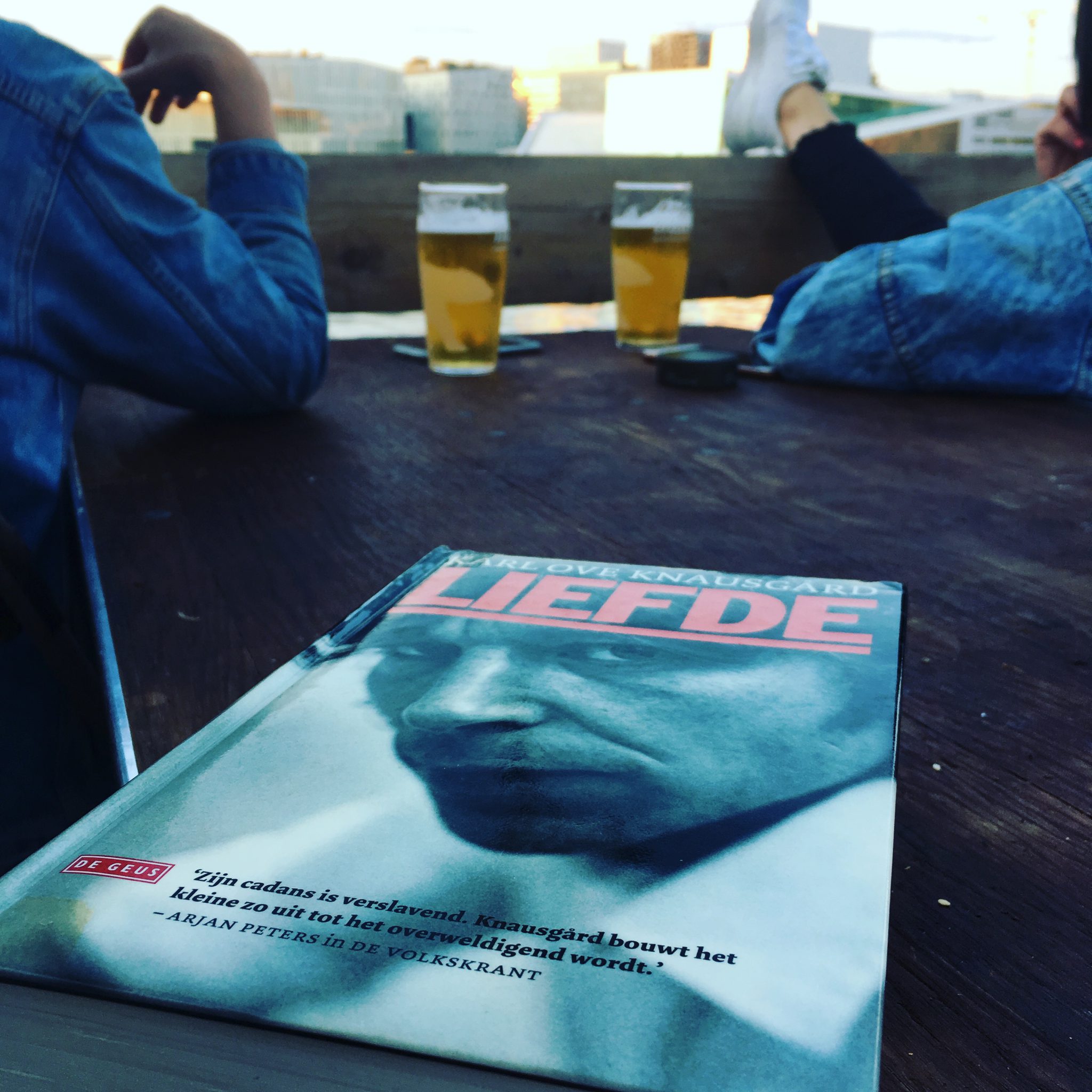 Snøhetta Viewpoint in Hjerkinn
In de Noorse natuur vind je op de mooiste plekken lodges waar wandelaars kunnen overnachten. In deze lodge (van Snøhetta) mag dat niet, maar kan je na een korte klim opwarmen bij het vuur. Blijf gerust zitten met boek en zicht op de Dovre bergen (en misschien wel een muskusos, check). Heel erg hygge. Vergeet je thermos koffie niet!
Tjuvholmen Badeplass aan het Astrup Fearnly museum in Oslo
Vanaf mijn aankomst in Oslo had ik prachtig zomerweer (in het noorden droeg ik mijn winterjas!). Dát, in combinatie met lange dagen, zorgde ervoor dat alle inwoners van Oslo wel buiten leken te leven. Aan het water met zicht op de fjorden was het zalig zitten. Zelf vond ik het wat koud om te zwemmen, maar de Noren doken naar hartenlust in zee en peddelden voorbij in hun kajaks of met hun motorboot. Mijn favoriete plek? De houten pier aan het Astrup Fearnly museum, rustiger dan aan de opera, en (bijna) even mooi!
Een verlaten strand in Kristiansand
Wat ik het fijnst vind aan Noorwegen? Dat je een toffe stad of interessant museum kan bezoeken en van daaruit een geweldige hike into the wild kan maken. In Kristiansand is dat absoluut het geval. Je kuiert er langs de schattige witte huisjes in de oude stad, het stadsstrand en de haventjes vol plezierboten en bezoekt misschien nog het Kilden theater. En even later sta je op een verlaten strand op het schiereiland Odderøya. Waar in Europa vind je dat nog, lege stranden op warme zomerdagen?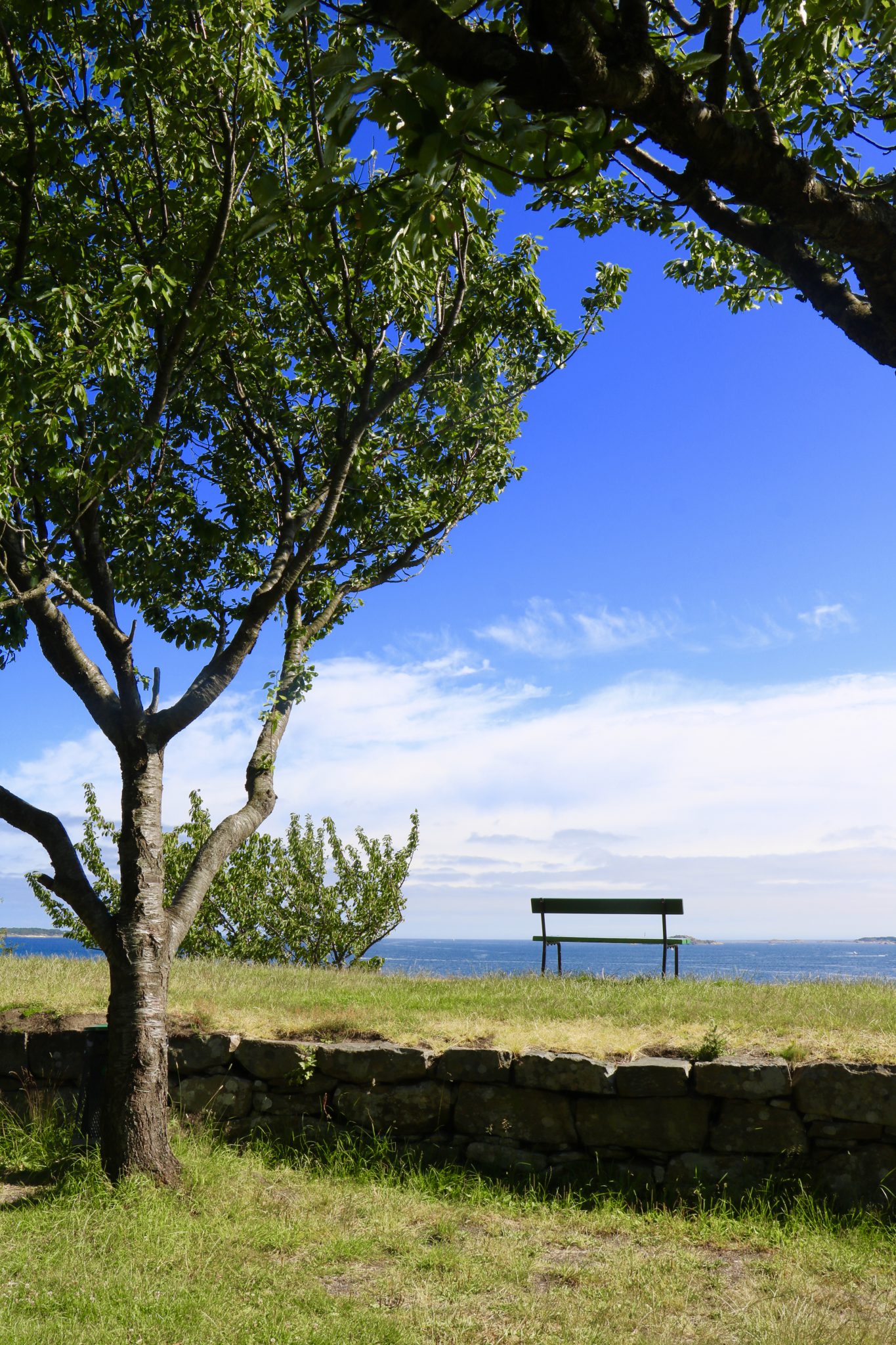 Nu, deze vijf plekken waren geweldig, net zoals het Snøhetta parcours dat ik volgde, maar mijn ultieme leesplek in Noorwegen, daar ben ik nog niet geweest. Dat is één van de vele desolate cottages aan een meer, met een bootje ervoor. En pas nu, bedenk ik, was dat waar ik de lange zomer van 2015 doorbracht… maar dan in Finland.