Sommige feiten kun je niet veranderen, maar je interpretatie ervan heb je wél in de hand. Van dat idee is Rolf Dobelli doordrongen. De Zwitserse auteur en zakenman verzamelt in zijn nieuwe boek 52 technieken om te bouwen aan een sterk 'mentaal fort': "Dat heeft meer impact op je levensgeluk dan geld, relaties of intelligentie." Is dat zo? Een gesprek…
Dobelli heeft twee favoriete beelden: het fort en de gereedschapskist. "Ons hedendaagse leven is complex. Er is niet één magische formule die ons gelukkig maakt. Om sterk in onze schoenen te staan, hebben we een gereedschapskist nodig met een brede waaier aan mentale tools." In zijn nieuwe boek, De kunst van goed leven (uitgeverij Spectrum), verzamelt Dobelli er 52. Inspiratie haalt hij uit drie bronnen: de klassieke filosofie, de moderne psychologie en – deze voelde je niet komen – investeerdersliteratuur, zoals de toespraken van business magnaat Warren Buffett. Een bont allegaartje? Rolf Dobelli: "Allerminst! De grote raakvlakken tussen die stromingen waren mijn Eureka-moment. Het basisinzicht is telkens hetzelfde:
onze grootste vrijheid is de manier waarop we tegen de dingen aankijken.
Bepaalde denkmodellen helpen ons om verstandig te handelen en wijs te beslissen. Op lange termijn worden we daar gelukkig van."
In gesprek met de populaire Zwitser vraag ik door op zeven 'tools' uit zijn gereedschapskist. Rolf Dobelli: "Ik beweer niet dat je gewapend bent voor een goed leven, zodra je de laatste bladzijde van mijn boek omslaat. De 52 technieken even doorlezen is niet genoeg. Je moet jezelf in de denktrant trainen. Je focust best op twee à drie technieken per week."
Bijsturen is het belangrijkste
Rolf Dobelli: "Ik ben al jaren een gepassioneerde hobbypiloot. Uit ervaring weet ik dat je een vliegtuig nooit perfect kunt doen opstijgen. De kunst is om voortdurend een beetje te corrigeren. Dat is een mooie metafoor voor het leven.
Vaak overschatten we het belang van de perfecte set-up. Als we maar de perfecte partner of job vinden, het ultieme masterplan schrijven…dan zal alles vanzelf gaan. Zo werkt het natuurlijk niet.
Ons leven is vol onvoorziene omstandigheden. De weg van onze startpositie naar ons einddoel is geen rechte lijn. Daarom oefenen we ons beter in het bijsturen dan dat we al te lang aan onze set-up sleutelen."
We moeten niet te lang nadenken voor we de stap naar de praktijk zetten – komt het daarop neer? Dobelli: "Het draait vooral om de manier waarop we naar 'bijsturen' kijken. Dat is een positieve, essentiële vaardigheid voor een goed leven: je past je aan, je navigeert. Jammer genoeg bekijken veel mensen het als een vorm van falen wanneer ze moeten corrigeren. Zo saboteer je je eigen geluk."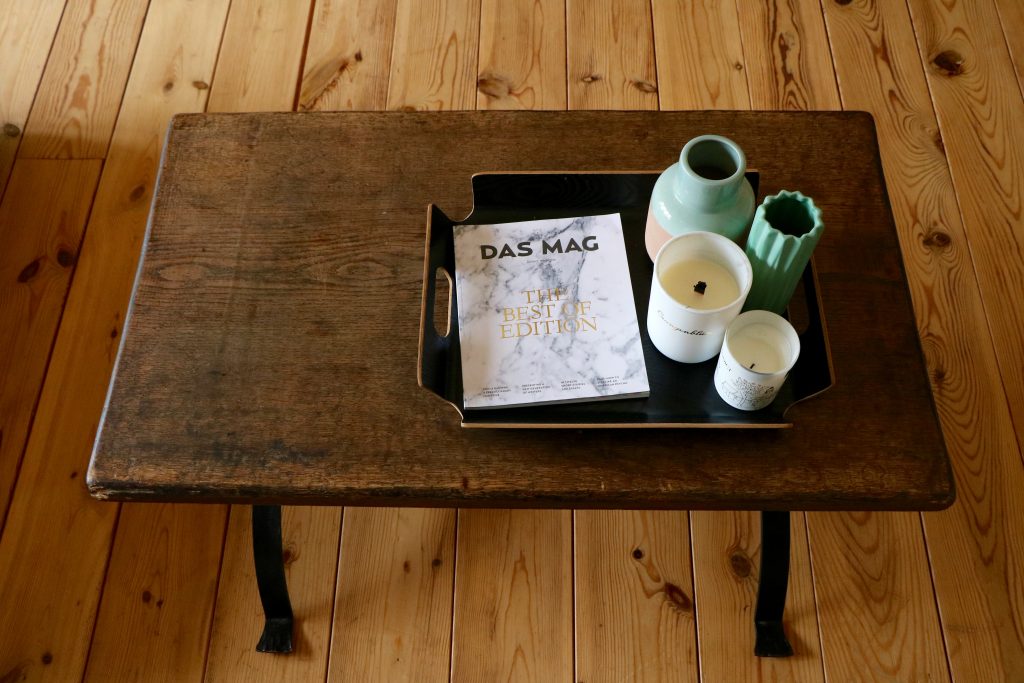 Heilige principes geven rust
Rolf Dobelli: "Vandaag vinden we absolute principes maar ouderwets. Waarom zou je nooit alcohol drinken als je ook per situatie kan beslissen? Waarom zou je jezelf op één handelswijze vastpinnen, wanneer je je opties ook open kunt houden? Toch valt er veel te zeggen voor een bepaalde graad van inflexibiliteit.
Als je principieel nooit dessert eet, hoef je op restaurant niet in te schatten hoeveel calorieën je die dag al op hebt. Dat spaart een hoop denkenergie.
Als je nooit mails beantwoordt na zeven uur 's avonds, verwachten je collega's of baas dat na een tijd ook niet meer. Je bouwt een reputatie op, waarna mensen je met rust laten."
In onze maatschappij staat flexibiliteit hoog aangeschreven. Krijgt iemand met veel 'heilige principes' niet vooral een slechte reputatie? Dobelli: "Nee, want er is wilskracht en zelfzekerheid nodig om te leven volgens bepaalde absolute regels – en net daarvoor hebben mensen respect."
Houd je eigen scorebord bij
Rolf Dobelli: "Sociale media spelen in op een menselijke zwakte. Van nature reageren we overdreven heftig op lof of kritiek. Onze status op Facebook en ons aantal volgers of 'likes' op Twitter heeft niets te maken met onze werkelijke waarde. Maar omdat elk duimpje dat we krijgen ons een kick geeft, werken sociale media verslavend. We maken onszelf afhankelijk van externe bevestiging. Terwijl Warren Buffett gelijk heeft, wanneer hij zegt: 'Als ik iets doe wat anderen niet leuk vinden, maar waar ik me goed bij voel, dan ben ik gelukkig. Als anderen me loven maar ik ben niet tevreden over mijn prestatie, dan ben ik ongelukkig.' We moeten ons eigen scorebord leren bijhouden."
Klinkt goed, al zijn heel wat mensen juist erg streng voor zichzelf. En maakt zo'n innerlijk scorebord wel gelukkig, wanneer je je eigen grootste criticus bent? Dobelli: "Perfectionisme is een ziekte van onze tijd. Wie daaraan lijdt, wordt niet gelukkig. Zelfrelativering is nog een tool waarvoor ik pleit, weliswaar in een ander hoofdstuk (lacht). Het is belangrijk om jezelf niet te ernstig te nemen en geen grote verwachtingen te koesteren."
Oefen je in 'black-box denken'
Rolf Dobelli: "Ken je die slogan: 'Fail. Fail again. Fail better'? Dat vind ik gevaarlijk advies. Je leert niets door telkens opnieuw dezelfde fout te maken. Je leert door mislukkingen te accepteren en te analyseren. Dat is veel moeilijker en pijnlijker dan stomweg recht krabbelen en een nieuwe poging doen. Mensen zouden een voorbeeld moeten nemen aan de luchtvaart. Elke vliegtuigcrash wordt grondig onderzocht en de verkregen inzichten maken toekomstige vluchten veiliger. Jammer genoeg zijn er weinig mensen die wanneer het mis gaat, de gegevens van hun 'zwarte doos' durven onderzoeken."
Moeten we, wanneer we vastlopen, dan allemaal in therapie? Dobelli: "Welnee. Tenzij je een therapeut nodig hebt om je zelfbedrog te doorprikken. Wie geoefend is in black-box denken, neemt z'n fouten ernstig. Die sust zichzelf niet met excuses, maar brengt de oorzaken van z'n crash in kaart en pakt de problemen aan."
Knuffel je zorgen dood
Rolf Dobelli: "'Stop met piekeren!', zeggen piekeraars 's nachts tegen zichzelf. Waarna ze natuurlijk aan niets anders kunnen denken dan aan het 'verboden probleem'.
Om gelukkig te worden, knuffel je je zorgen beter dood. Schrijf ze op in een schriftje. Reserveer elke dag tien minuten om je grootste angsten te beschrijven.
Begin telkens een nieuwe pagina en herlees regelmatig je hele schrift. Het herhalingseffect werkt afstompend. Hoe vaker je piekert op papier, hoe minder aantrekkelijk het wordt om 's nachts nog op die onderwerpen te kauwen."
Niet elke angst is even sterk of reëel. Welke concrete zorgen heeft Dobelli al verjaagd met de doodknuffelmethode? Dobelli: "Het idee komt van Rousseau en zit ook in Seneca's uitspraak: 'Leven is een oefening in het sterven.' Het gaat erom je angsten niet weg te moffelen. Ik ben 51 en pieker dus soms over oud worden. Ik haal me dan alle fasen en aspecten van het verouderingsproces voor de geest, vooral de onaangename. Dat werkt relativerend."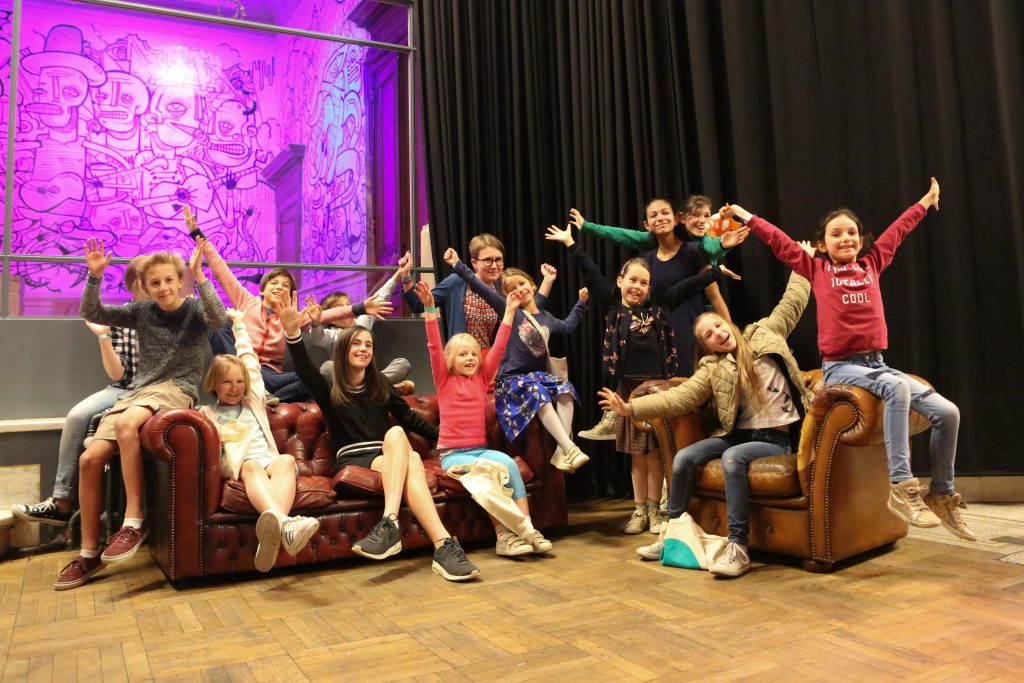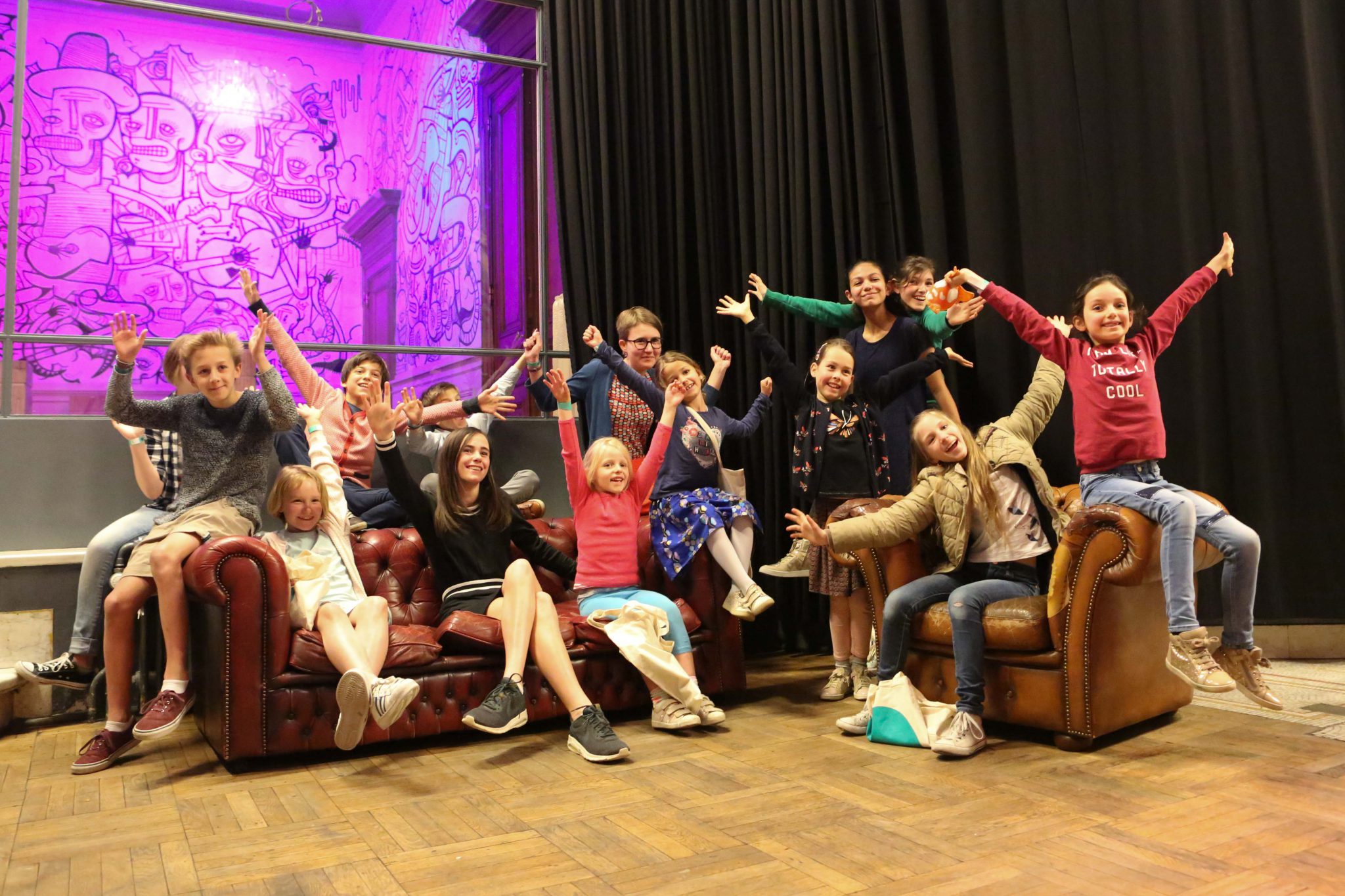 Wees dankbaar om brons
Rolf Dobelli: "Dankbare mensen hebben talent voor geluk. Ze waarderen wat ze hebben en vinden niet alles vanzelfsprekend. Een veelgehoorde tip om je dankbaarheid te cultiveren is het bijhouden van een dagboek, waarin je elke avond vijf dingen opschrijft die je waardeert. Maar net zoals je zorgen kunt doodknuffelen, kun je door gewenning je dankbare gevoel kapot maken. Dagelijks je zegeningen tellen – je lief, je gezonde dochter, je fijne job – is géén goed idee. Het is beter om je af en toe gedetailleerd in te beelden hoe het leven zou zijn zonder je partner, met een ziek kind of als werkloze."
You don't know what you've got 'till it's gone… zong Joni Michell al in 1970. Is dat de denkoefening?
Dobelli: "Uit onderzoek blijkt dat sportlui die een zilveren medaille winnen, zich minder gelukkig voelen dan de winnaars van een bronzen plak. Want zilver meet zich aan goud, terwijl brons zich vergelijkt met iedereen die géén podiumplaats wist te versieren. Dankbare mensen vergelijken in de juiste richting."
Neem betrokkenheid als barometer
Rolf Dobelli: "Mensen worden niet gelukkig van spullen, ook niet van hele mooie.
Je kunt blij zijn met je auto wanneer je aan die auto denkt, maar zodra je erin rondrijdt, nemen andere zaken de overhand. Is er wel of geen file? Heb je zin in de afspraak of ontmoeting waarvoor je je verplaatst? Met spullen kun je geen geluksgevoel vasthouden.
Je mentale betrokkenheid is niet groot genoeg. Dat is anders bij belevenissen. Als je een goed boek leest of een mooie wandeling maakt, ben je met al je gedachten en heel je hart in het moment. Om gelukkig te worden, verzamel je beter belevenissen dan spullen."
Mmm, dat klinkt als de filosofie achter de Bongo-bon. Is het niet net het probleem van de verwende, westerse mens dat we zelfs tijdens belevenissen – een avond in een sterrenrestaurant, een week in een zonnig hotel – moeite hebben om in het moment te blijven? Dobelli: "Je hebt pas een belevenis, wanneer je mentale betrokkenheid voelt bij wat je doet. Als ik op reis ga, vind ik mijn hotel doorgaans geen belevenis. Ronddwalen in een nieuwe stad is dat voor mij wel: dat slorpt mijn gedachten volledig op."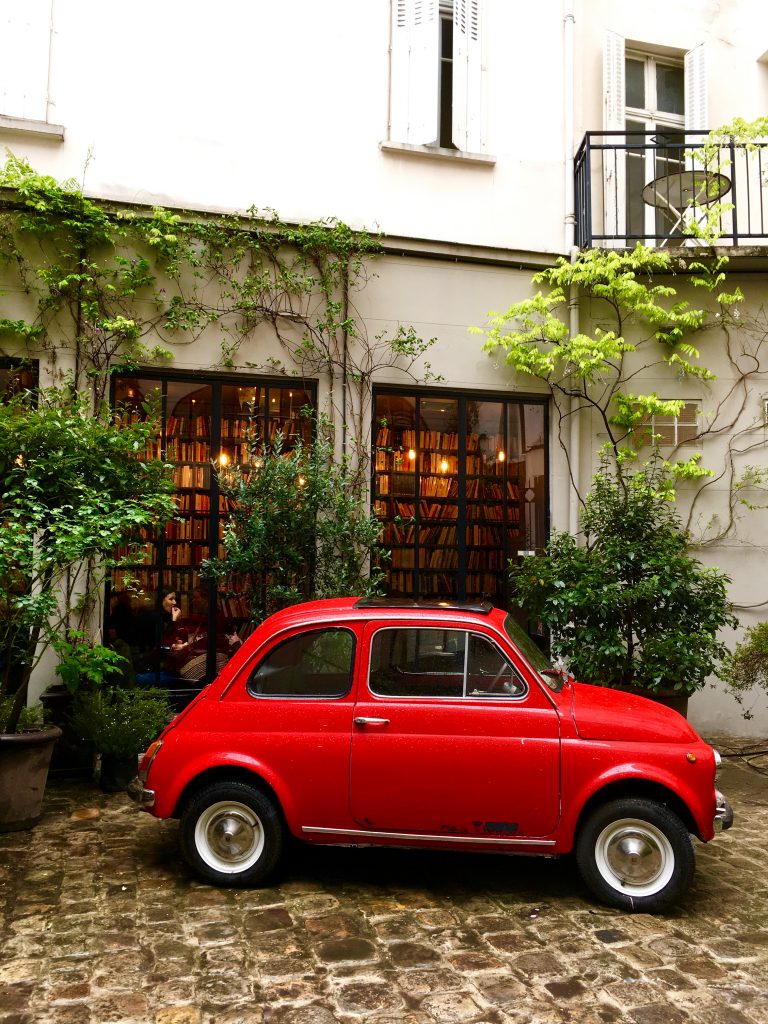 WIE IS ROLF DOBELLI (51)?
Schreef De kunst van het heldere denken (2010) en De kunst van het verstandige handelen (2012). Dobelli: "Dit nieuwe boek ligt in dezelfde lijn, maar is minder encyclopedisch. De kunst van goed leven is praktisch van opzet: hoe moet je naar de wereld kijken om een goed leven te hebben?" Tussen 2003 en 2010 schreef Dobelli ook zes romans. In de Duitstalige wereld is hij een gekend columnist.
Heeft een doctoraat in de filosofie en bedrijfseconomie van de Universiteit van Sankt-Gallen.
Was CFO en CEO van een dochtermaatschappij van SwissAir voor hij in 1999 z'n eigen bedrijf oprichtte, GetAbstract, dat samenvattingen van managementboeken verkoopt.
Zette in 2011 een stap terug bij GetAbstract om voluit voor het schrijven te gaan. Dobelli: "Werken aan De kunst van goed leven heeft mij geholpen om met bepaalde problemen in het reine te komen. Op papier lijkt mijn leven misschien een succesverhaal en mijn zakelijke beslissingen pakten inderdaad goed uit. Maar ik heb lang geworsteld met giftige emoties, zoals angst, jaloezie, hebzucht, zelfmedelijden. Vandaag heb ik een sterker 'mentaal fort', al ben ik nog steeds geen heilige, hoor."
Woont in Bern (Zwitserland) met z'n partner en hun 4-jarige tweeling.
.
PS: Dit interview verscheen eerder in het magazine Psychologies. Op This Is How We Read las je ook al een 'making of' van het artikel met een extra tip : 'Lees een goede roman zodra je 'm uit hebt, een tweede keer'. Om die reden ben ik momenteel 'On Chesil Beach' van Ian McEwan aan het herlezen. Wordt vervolgd.
PPS: Nog eentje voor de zoekers: waarvoor dient rijkdom & welk budget heb je nodig voor een 'goed leven' – over 'Hoeveel is genoeg' van Robert en Edward Skidelsky