Ieder jaar in augustus vindt in Edinburgh het Edinburgh Book Festival plaats, het paradepaardje onder de literaire evenementen waar je volgens de delegatie van Leuven Leest gin-tonic kan nippen op een wei. Ik ging afgelopen weekend samen met een goede vriendin op prospectie in de stad van Harry Potter en Sherlock Holmes en verzamelde vijf niet-literaire tips om in te plannen tussen de optredens, workshops en lezingen door.
Calton Hill
Vanop deze vulkanische heuvel aan de rand van de stad heb je een prachtig zicht op het historische Edinburgh en haar kasteel. Op de heuvel vind je naast enkele Atheens geïnspireerde monumenten (ja, de invloeden van Napoleon reiken ook tot hier), een reusachtige telescoop ter ere van admiraal Nelson en het stadsobservatorium. Wij waren vooral onder de indruk van de skyline van de stad.
Arthur's seat
One down, one to go. Dat is wat we dachten na de beklimming van dat eerste 'heuveltje'. In de verte doemden immers de contouren van Calton Hill's grote broertje op: Arthur's Seat. Niet alleen een maatje groter, ook een pak avontuurlijker. We gniffelden aan de start een beetje om de toeristen met tropische hoed, wandelschoenen en trekrugzak, maar sneakers met gladde zolen en een handtas bleken op de top nu toch ook niet zo'n ideale combinatie. Alsof je plots midden in de Highlands zit, en dan die explosie van gele brem…!
Dean village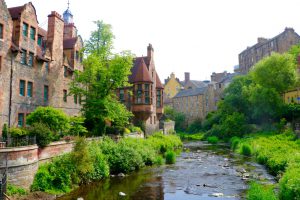 Wij logeerden in een typische B&B in het niet zo toeristische Stockbridge. Op zondag deden wij zoals de locals: met een coffee-to-go van een plaatselijk marktje de oevers van de Leith afwandelen tot aan de zee. Onderweg passeerden we de hobbelige kasseistraatjes van het pittoreske Dean village. Deze oase van rust met Victoriaanse huizen, oude molenstenen en veel bloemen is de natte droom van elke fotograaf.
Victoria Street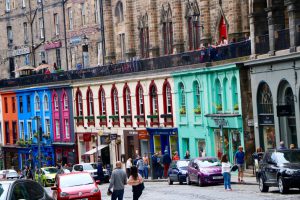 De Royal Mile moet je gezien hebben, maar wij vonden de zijstraatjes eerlijk gezegd veel charmanter. Eye catcher in de oude stad zijn de kleurrijke huizen van Victoria Street, twee verdiepingen vol bars, restaurants en leuke winkeltjes. Of waren wij gewoon verblind door deze literaire mode?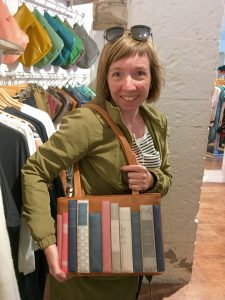 Aperitieven in de pub
Op citytrip gaan wij niet voor 10 000 stappen per dag, nee, wij durven gerust voor 30 000 te gaan. Maar eenmaal ons doel bereikt, leken we altijd toevallig in de buurt van Rose Street te zijn, een fleurige straat waar je een volledige kroegentocht kan maken en toch een stuk rustiger dan de – naar onze smaak nogal luidruchtige – Grassmarket. En voor wie geen pintjes lust, het gin-tonic menu is in Edinburgh al even uitgebreid als de whiskeykaart. Onze favoriet? The Kenilworth, genoemd naar een roman van Sir Walter Scott.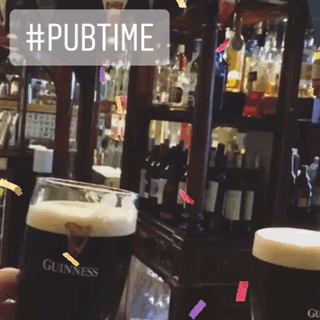 PS. Ik stopte uiteraard ook bij Blackwell's, de oudste boekenwinkel van de stad en kocht – nu de serie ook op Canvas loopt – een exemplaar van Atwood's The Handmaid's Tale. Ik voel dat er een 'de serie of het boek' in the making is. Iemand al een voorkeur?