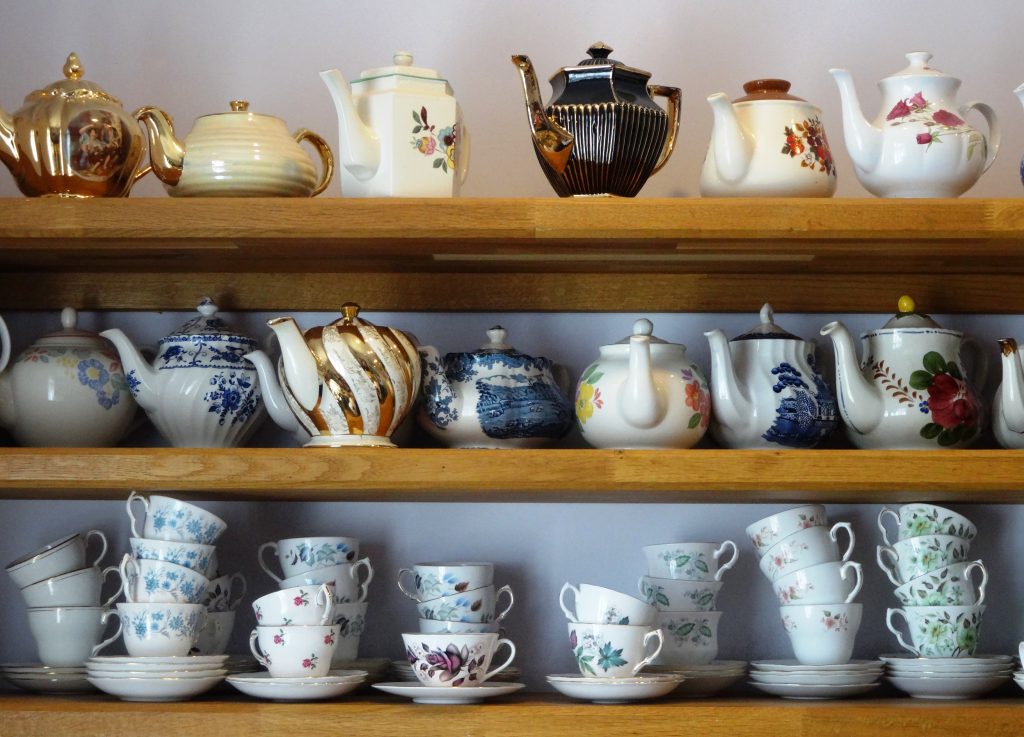 Tijdens de zomer presenteert This Is How We Read elke woensdag een van de genomineerden van onze columnwedstrijd 2022. Vandaag doorstaat Boet zijn jaarlijkse afspraak met het gezin dat nooit heeft bestaan.
We hadden afgesproken met zijn vieren te gaan brunchen; het gezin dat nooit echt heeft bestaan -mijn ouders waren al uit elkaar toen ik geboren werd- maar één keer per jaar samenkomt om te doen alsof. De dag ervoor appte mijn vader om te vragen wat we dan willen eten. "Iets verfrissends", antwoordde mijn moeder, en ze volgde het op met een rood aangelopen emoticon. Dat was niet concreet genoeg. Ik zei meloen, mijn broer zei ei.
De tafel was al gedekt toen we aankwamen. Er was geen meloen maar wel ei en er lagen handdoekjes klaar zodat we af en toe het zweet van onze gezichten konden deppen: het was erg warm buiten.
Mijn moeder had me gevraagd of ze het blauwe of het groene jurkje aan moest trekken en ik had blauw gezegd. In het groene jurkje zit ze naast mijn vader. Elke keer dat ik ze zo zie heb ik de neiging ze aan elkaar voor te stellen; ze te vertellen dat zij ons hebben gemaakt, hoe raar het ook mag klinken, en dat ik het kan bewijzen als ze goed naar mijn gezicht kijken. Ik heb mijn vaders kin en mijn moeders kaak. Ze staan elkaar goed, mijn ouders, en ik denk dat we een leuk gezin hadden kunnen zijn als we wat minder koppig, overheersend, neurotisch en droevig waren geweest. Gewoon andere mensen, eigenlijk.
Ze flirten met elkaar; lachend, loerend, wenkend, happend, honend. Mijn broer en ik doen graag alsof wij hopen dat ze weer terug bij elkaar gaan komen.  Ik snij mijn broodje in hele kleine stukjes die ik met drie tegelijk opeet en vraag me af of ik beledigd ben door hoe leuk ze het met elkaar hebben. Sommige mensen hebben dit elke dag gehad: twee ouders, sinaasappelsap, een tuin met schuur voor de fietsen, stabiliteit.
Ik neem het ze kwalijk dat ik me niet goed kan binden; ik kom voort uit de allerlaatste keer dat mijn ouders seks hadden en zoiets ga je toch wel met je meedragen.
Mijn vader gaat zijn accordeon verkopen dus proberen we hem allemaal nog even uit. Mijn broer kan het meteen heel goed. Ik doe alsof het me toch niet echt interesseert en staar andere kanten op, in de boekenkasten staan foto's van mensen die dood zijn.
Ze zeggen dat ik rustiger ben geworden, ik schaam me omdat ik blijkbaar druk was en dat ze dat doorhadden. Ik krijg ook gewoon de zenuwen van deze mensen, de onuitgesprokenheden die aan ons kleven en door geen handdoekje weggeveegd kunnen worden.
Dan ga ik hard praten en gemene dingen zeggen zoals dat iemand er uitziet als een mongool of dat ze wat mij betreft allemaal de vinkentering wel kunnen krijgen.
Door de achterdeur komt een vreemde kat binnen en legt zich languit op het koele laminaat. Er is rookvlees, de ventilator speelt met een varen, er staat condens op een karaf en we gaan bijna allemaal binnenkort verhuizen. We lijken net een echt gezin.
Boet Meijers komt uit Utrecht, maar woont in Gent waar hij twee jaar filmregie en drie weken filosofie studeerde. Hij droomt van het tekenen bij een uitgeverij, of over van iets hoogs af vallen of dat zijn vriendin hem ineens verlaat. Hij heeft geen huisdieren of lievelingskleur.