Ken je klassiekers… of niet! Op de This Is How We Read redactie is het algemeen geweten dat ik nooit het einde haalde van Tolstojs Anna Karenina, dat ik het op p. 76 opgaf in Hemingway's A moveable feast en dat ik Heathcliff gewoon een jerk vind. Toch verkondigde ik vorig jaar al dat ik wat minder de boekenwaan van de dag wil lezen. Het was helaas zo'n voornemen dat januari niet eens overleefde. Als boekenmeisje moet je immers up-to-date zijn. Uit tijdsnood schopten de klassiekers van mijn 'te lezen' lijstje het zelfs niet tot mijn nachtkastje. Maar kijk, daar is 2019. Het jaar waarin ik mijn eigen baas werd en er plots wel tijd is voor literaire klassiekers.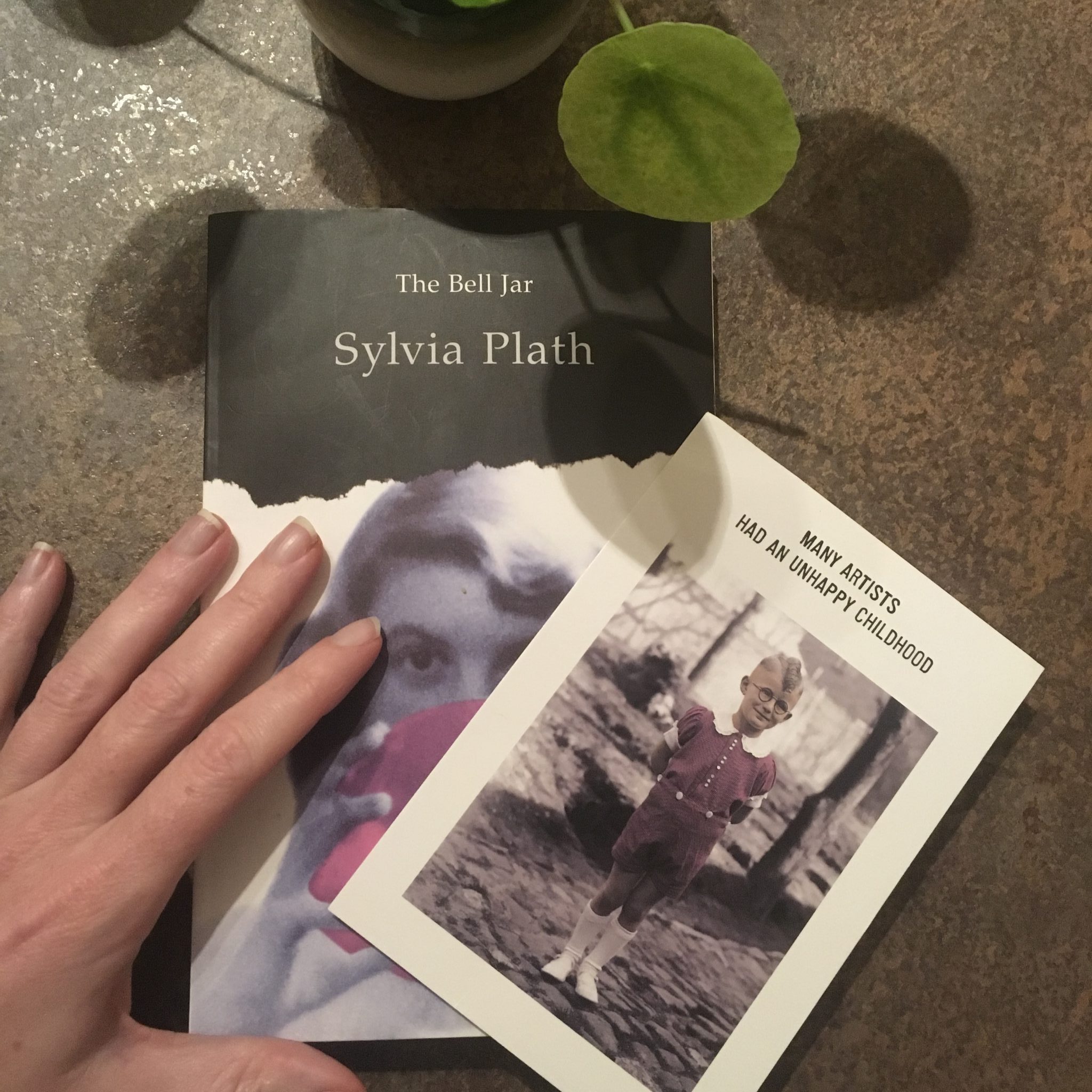 The bell jar van Sylvia Plath
Wat: semi-autobiografische roman over de jonge Esther Greenwood die na een zomerstage bij een modeblad in New York wegzinkt in een depressie. Na een zelfmoordpoging belandt ze in een psychiatrische kliniek waar ze elektroshocks krijgt. Een cultboek over vervreemding, de plaats van de vrouw in de samenleving en de dubbele moraal voor mannen en vrouwen.
Waarom deze klassieker? Sinds Connie Palmen in Jij zegt het partij trok voor Ted Hughes, ben ik gefascineerd door deze getroubleerde dichteres. Barbara's berichtje "Lees die eens rap zeg, schande" was het duwtje dat ik nodig had.
Hoe leesbaar is het boek anno 2019? Heel leesbaar! Toegegeven, shocktherapie is ondertussen out-of-date en de zeden zijn wat losser geworden, maar Esthers coming of age struggle doet heel hedendaags aan. En zelfs when she's losing it, blijft ze heerlijk gevat. Dit boek had ik vijftien jaar geleden willen lezen, of net niet, zoals Gwyneth Paltrow (die Sylvia speelde in de gelijknamige film) zei in een interview:
"To read that book when you're in the age frame that it was written in, it's disturbing. Because you can so quickly tap into those feelings of indefinable walls and edges and not knowing who you are."
Mooiste zin?
"I saw myself sitting in the crotch of this fig-tree, starving to death, just because I couldn't make up my mind which of the figs I would choose. I wanted each and every one of them, but choosing one meant losing all the rest, and, as I sat there, unable to decide, the figs began to wrinkle and go black, and, one by one, they plopped to the ground at my feet."
Of toch deze?
"The trouble was, I had been inadequate all along, I simply hadn't thought about it. The one thing I was good at was winning scholarships and prizes, and that era was coming to an end. I felt like a racehorse in a world without race-tracks…"
Wat nu? Ik zette het boek op het lijstje voor de volgende leesclub in Boutersem. De dames brachten hun stem uit en kozen niet voor Connie Palmens Jij zegt het, Françoise Sagans Bonjour Tristesse en Jhumpa Lahiri's Een tijdelijk ongemak, maar wel voor Sylvia Plath. Nu al benieuwd naar hun leeservaring.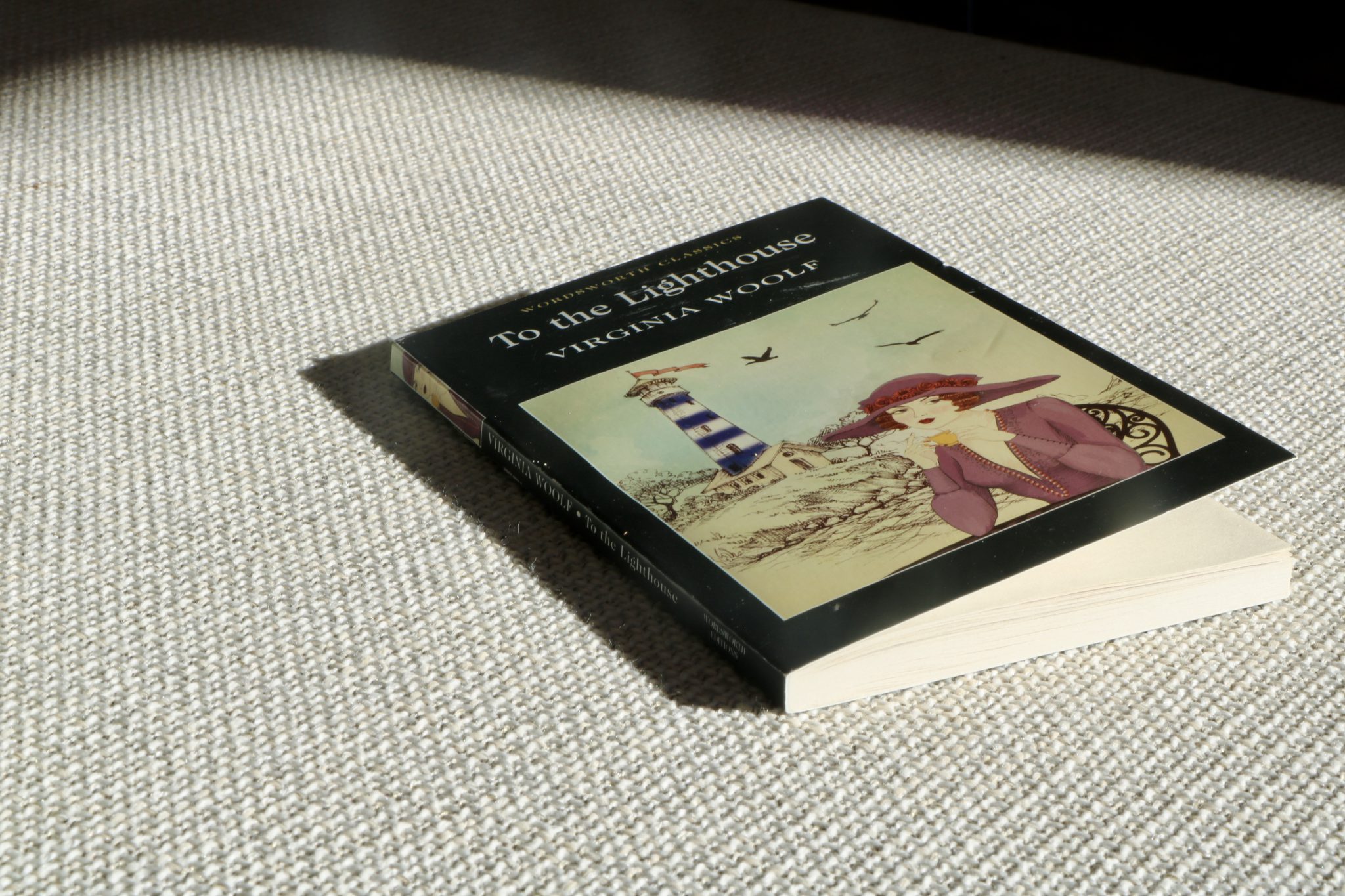 To the lighthouse van Virginia Woolf
Waarom deze klassieker? Als je meer boeken over Virginia Woolf hebt gelezen dan van haar, dan heb je iets in te halen. Ja, ook al waren dat gewoon de drie jeugdboeken van Rindert Kromhout over de Bloomsbury groep.
Helaas… al na vijf pagina's leg ik deze klassieker een eerste keer weg. Een dag later probeer ik me nog vijftien pagina's te concentreren op Woolfs ingewikkelde inner monologues. Tevergeefs, want daar ligt de cover van Madeline Millers Circe zo mooi te glanzen in de zon. En ja, Circe is een nieuw boek, maar eigenlijk ook niet. Circe is immers een hervertelling van de Odyssee vanuit het standpunt van Circe, de heks van Aiaia, dus ook wel een beetje een klassieker.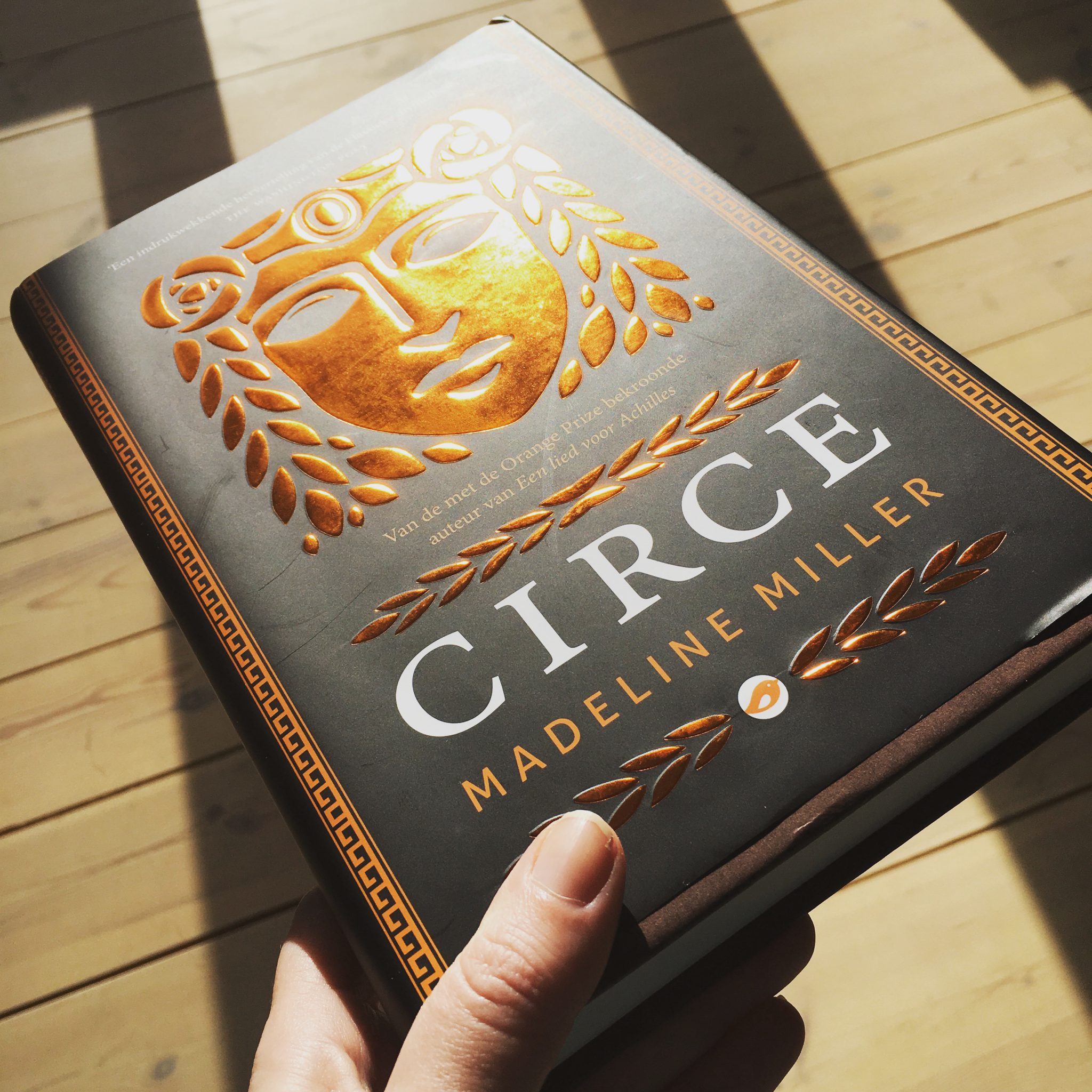 Bon, dat was meteen de wat. De waarom is eenvoudig. Het boek belandde eerder toevallig in mijn brievenbus, als kerstcadeau van de uitgeverij, maar stond wel al op mijn leeslijst. In een ver verleden had ik immers de allerbeste leerkracht Latijn, die op Griekenlandreis de Griekse mythen zo levendig kon vertellen (zo iemand die je een half uur geboeid naar een scherf van een vaas laat kijken, ook zonder dat je al aan de ouzo hebt gezeten), dat ik ze nooit opnieuw heb durven lezen. Want zo goed zou het nooit meer worden. Tja, tot nu dus.
Hoe leesbaar is het? Miller had me mee vanaf zin één: "Toen ik werd geboren, bestond er geen benaming voor wat ik was." Circe is zowel een teder liefdesverhaal als een universele vertelling over het moederschap en het menszijn. Circe is bovendien hét boek dat je moet lezen als je geen goede leerkracht Grieks of Latijn hebt (gehad), want mythologie is de basis van alles en zo actueel dat je je soms afvraagt wat we de afgelopen eeuwen hebben uitgespookt.
Mooiste zin? Het zijn er zoveel, maar misschien is het wel de deze.
"Dat is de manier waarop stervelingen roem vinden, dacht ik. Door oefenen en ijverig zijn, door hun vaardigheden te koesteren als een tuin tot ze stralen onder de zon. Maar goden worden geboren uit ichor en nectar, hun uitmuntendheden barsten al meteen uit hun vingertoppen. Dus die vinden hun roem door te bewijzen wat ze kunnen bederven, door steden te verwoesten, oorlogen te beginnen en plagen en monsters voort te brengen."
Wat nu? Gemakkelijke vraag… Een lied voor Achilles van Miller zeker. Hierin brengt ze de Ilias van Homerus tot leven. Of moet ik Helden of Mythos van Stephen Fry proberen?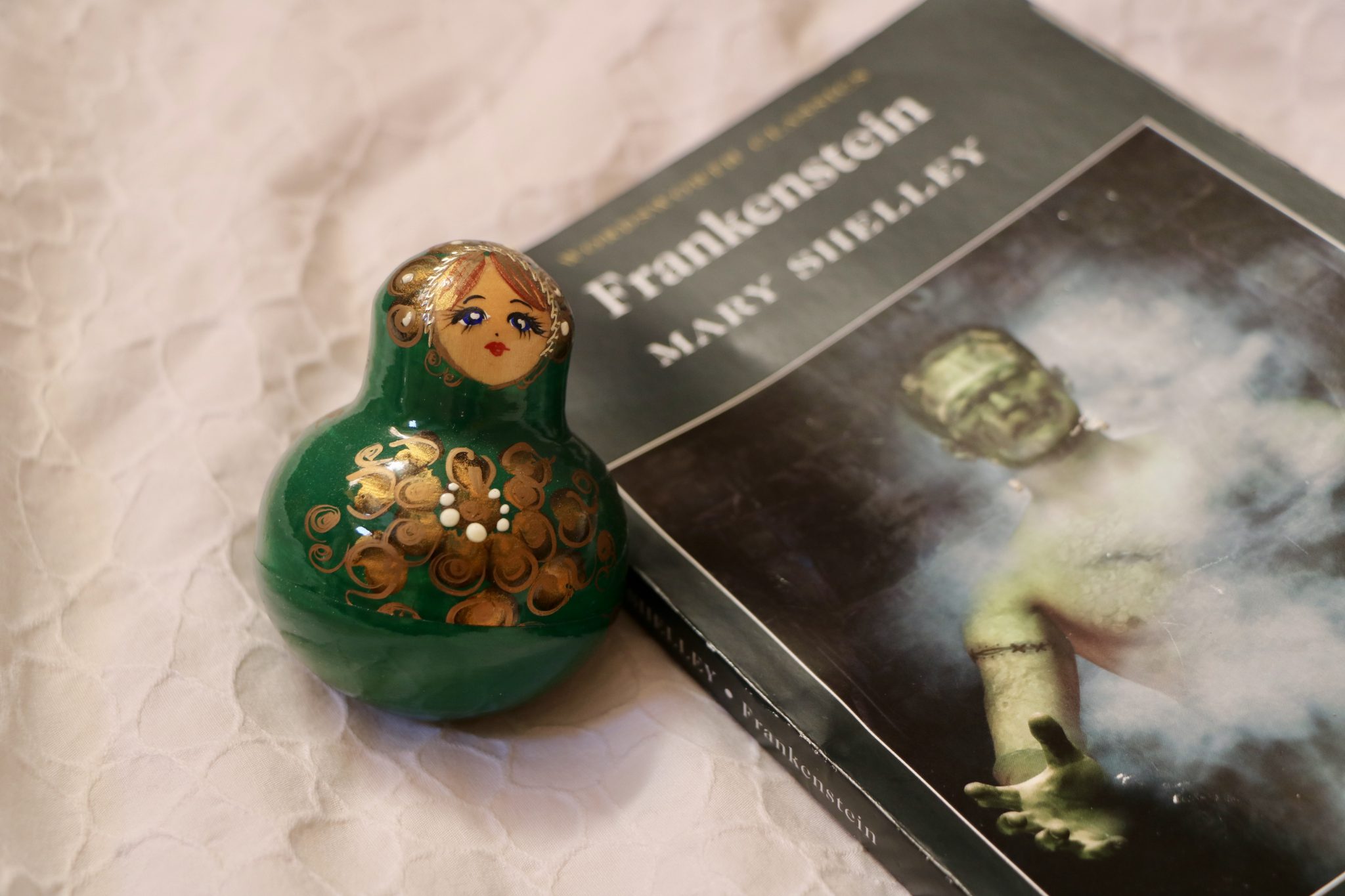 Frankenstein van Mary Shelley
Wat? het verhaal van een wetenschappelijk experiment dat uit de hand loopt. Uit levenloze lichamen creëert Victor Frankenstein (ja, Frankenstein is de creator, niet het monster zoals velen onterecht denken) een levend schepsel. Het zal hem achtervolgen tot zijn dood.
Waarom deze klassieker? Binnenkort mag ik in De Munt naar de hi-tech operabewerking van deze literaire klassieker. Op deze wereldcreatie kan ik me maar beter voorbereiden toch, voor een 'de opera of het boek' postje?
Hoe leesbaar is het? As we speak zit ik middenin het boek. En hoewel de toon wat archaïsch is, is de thematiek dat helemaal niet. Het lijkt wel of Mary Shelley met de allereerste sciencefiction roman ooit, de toekomst met genetische manipulatie heeft voorspeld. Creepy!
Mooiste zin?
"When falsehood can look so like the truth, who can assure themselves of certain happiness?"
Wat nu? Naar de opera dus! En verder maakte Barbara me ook al benieuwd naar de verfilming van Mary Shelley's leven. To be continued…