5 redenen om 'Nultijd' van Juli Zeh te lezen
Juli Zeh is een internationaal graag gelezen Duitse schrijfster, wiens overpeinzingen over literatuur, schrijven en schrijverschap ik op deze blog al eens warm heb aanbevolen. Nultijd is Zehs jongste roman en stamt uit 2013. Vijf redenen om het boek te lezen:
Je hebt een fascinatie voor relaties met een machtsonevenwicht
Sven en Antje zijn een Duits koppel dat op Tenerife een duikschool runt. Antje was als kind al verliefd op Sven. Hij voelt niet veel liefde of respect, maar tolereert Antje omdat ze kookt, de administratie van de duikschool doet en ook op andere manieren handig in zijn leven past.
Jola is een soapactrice die een rol wil in een ernstige duikfilm en daarom op Tenerife les komt volgen bij Sven. Aantrekkelijke Jola kleineert in het openbaar haar partner Theo, een wat oudere schrijver met een writer's block. Hij wordt gewelddadig wanneer ze alleen zijn.
In Nultijd staat de overspelige aantrekkingskracht tussen Sven en Jola centraal.
Wat gebeurt er wanneer een man en een vrouw die het gewend zijn om hun partners te domineren waanzinnig worden aangetrokken tot elkaar?
Je bent geboeid door mensen die (tevergeefs) willen vluchten van zichzelf
"Jaren geleden heeft de ouwe het al opgeschreven: 'Emigreren. Dat zou alleen zin hebben als het land waar we naartoe vluchten niet onszelf zou zijn.' Zoiets. Precies om dat soort zinnen val ik op hem." (Jola's dagboek, p.53)
Sven heeft Duitsland bewust verlaten. Hij wilde weg uit het land waarin alles draait om presteren, vergelijken en overheersen. Waarom valt hij dan als een blok voor Jola? "Duitsland was de naam van het systeem waarin alles draaide om wat aan wie toebehoorde en wie aan wat schuldig was. Jola was Duitsland. Ze kwam daarvandaan en ze zou ernaar terugkeren."
Als Jola onder water is, wil ze alleen maar bij Sven zijn en zijn rust voelen. Dat is merkwaardig, want: "Aan land valt het me moeilijk om Sven serieus te nemen. Dikke armen en trouwhartige blik. Mislukte jurist, gevlucht in een eeuwige kleuterschool, gegarandeerd met honderd procent zon en nul procent echt leven."
Sven en Jola belichamen alles waar de ander van gruwt, op neerkijkt of van wegloopt. Precies daarom kunnen ze elkaar onmogelijk weerstaan.
De aaibaarheidsfactor van personages is voor jou geen criterium
Juli Zeh heeft een scherp oog voor destructieve relaties en voor geschonden mensen die zichzelf en een ander dingen wijsmaken om de waarheid niet onder ogen te moeten zien. Dat maakt van Nultijd een heerlijke maar harde roman die de drijfveren blootlegt van een bende kille, antipathieke personages. Fascinerende lectuur als je graag de donkere krochten van de menselijke ziel verkent. Lees je eerder om jezelf te warmen aan het gezelschap van een bende knuffelzachte personages? Dan is Nultijd niets voor jou.
Welke onbetrouwbare verteller geloof je?
Nultijd loopt uit op een drama. Wat gebeurt er tijdens de ambitieuze duikexpeditie die Sven op z'n veertigste verjaardag onderneemt?
Wie staat wie naar het leven in de duivelsdriehoek Sven-Jola-Theo?
Je zult als lezer zelf je conclusies moeten trekken, want Juli Zeh kauwt het je niet voor. Integendeel, ze geeft in Nultijd ruimte aan tegenstrijdige lezingen. De dagboekfragmenten van Jola ondergraven de hoofdstukken waarin je als lezer meekijkt over de schouder (en in het hoofd) van Sven.
Elke roman is een venster op een nieuwe wereld
Ga je daarvan uit, dan zal Nultijd niet teleurstellen. Ik ben een leek wat duiken betreft, maar na deze roman kan ik meepraten over decompressie, nultijd, ventielen, urinaalcondooms, gasplanning en het leven van onderwateractrice Lotte Hass.
En als uitsmijter…nog een laatste citaat, dat bewijst dat Zeh niet uitgeschreven raakt over het schrijverschap: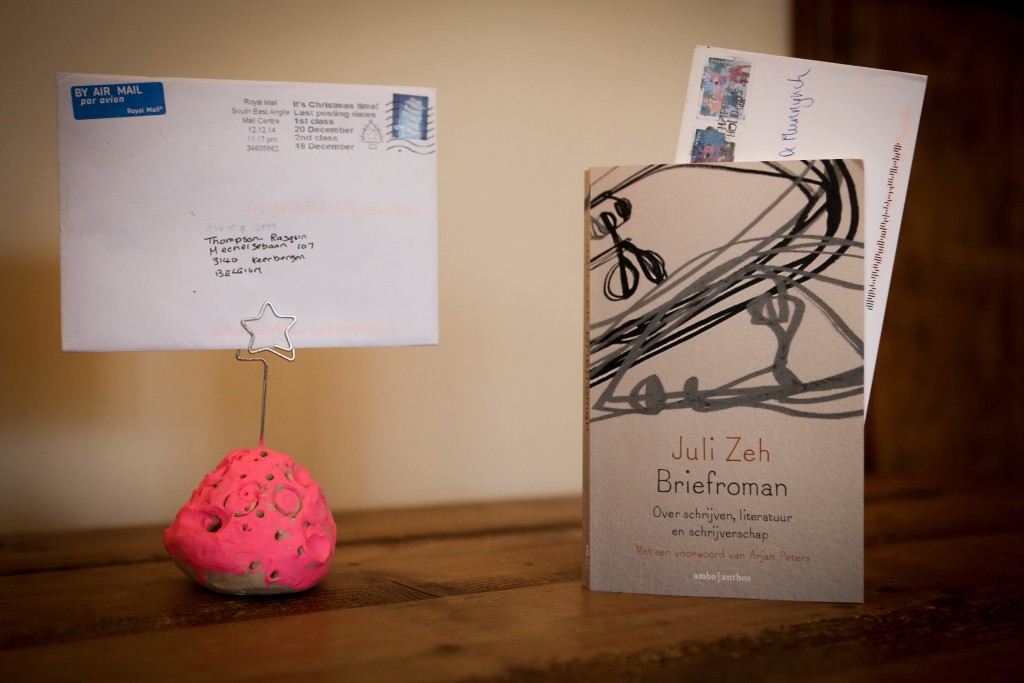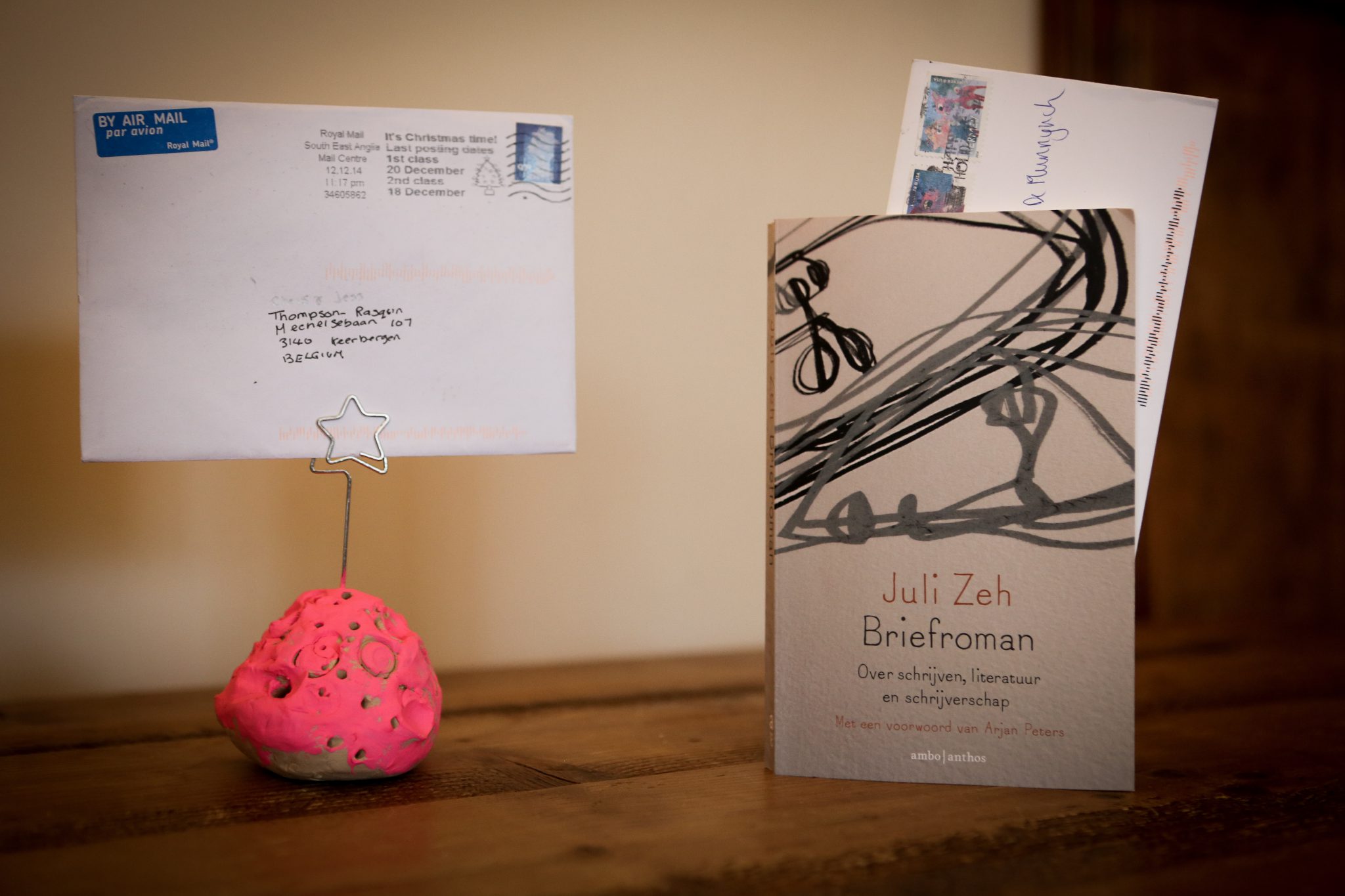 Als schrijver, zei Theo, wat hij in feite een grootindustrieel. Duizenden mensen leefden van zijn werk. Uitgeverijmedewerkers, boekhandelaren, bibliothecarissen, redacteuren, critici, vertalers, drukkers, cultuurredacteuren (…) – ze bestonden alleen maar om teksten te verwerken.
En wie was de auteur? Een nul. De zwakste schakel in de voedselketen. Veracht, uitgelachen, zelden gevierd, meestal genegeerd. Een nul, die zich 's nachts aan zijn bureau afbeulde om zich ten slotte door artistiek impotente mensen voor prutser te laten uitmaken.
Raak gezegd van Theo of het gepraat van een gefrustreerde man? Misschien moeten we die vraag eens voorleggen aan een vijftal Vlaamse auteurs…