Meet Mr. Frankfurt – Uitgevers over de Buchmesse (bis)
Nog 135 nachtjes slapen (ongeveer) en wij vertrekken naar Duitsland om er live verslag uit te brengen van de Frankfurter Buchmesse. Vlaanderen en Nederland zijn er immers gastland dit jaar. Big deal of niet? Wij vroegen het aan een Vlaamse en Nederlandse uitgever.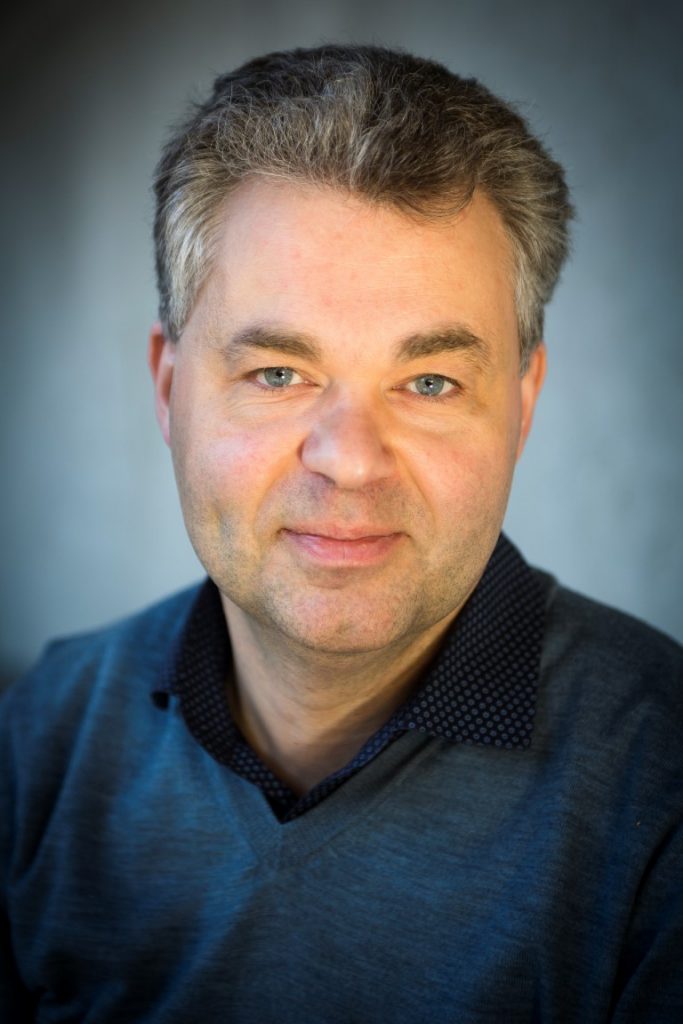 Maarten Van Steenbergen is al acht jaar Publisher General Non-fiction bij uitgeverij Lannoo in Tielt (België)
Wat zijn je ervaringen met de Frankfurter Buchmesse?
MVS: Ik was al vierentwintig keer op de Frankfurter Buchmesse. De editie van 2016 wordt dus mijn 25ste – een jubileum (lacht). Lannoo is er met een team van zo'n 20 mensen aanwezig, onder leiding van onze twee foreign rights managers Günther Spriet en Liesbeth Debruyne. We hebben er een eigen stand, die we elk jaar speciaal vormgeven, waarop we zeker 250 verkoopsafspraken hebben met buitenlandse uitgevers. Die foreign rights deals worden dan ook steeds belangrijker voor ons, net als de export van onze eigen, vooral Engelstalige uitgaven. Het is een essentieel aspect van onze toekomstvisie. Als uitgever sta ik onze foreign rights managers vaak bij in zulke gesprekken. Zo merk ik ook snel hoe buitenlandse uitgevers reageren op onze voorstellen en kunnen we het concept of de vormgeving eventueel bijsturen.
Zo herinner ik me levendig dat heel wat internationale uitgevers enthousiast reageerden op ons concept van The World Book of Happiness van Leo Bormans, maar ze vonden onze eerste vormgeving te highbrow.
We hebben dat later bijgestuurd en nu is de reeks al verkocht in 15 talen. Frankfurt is de internationale hoogmis van het boek. Je vindt er alle uitgevers op één kluit. Als uitgever krijg je er heel wat projecten in primeur voorgesteld, vaak jaren voor ze effectief verschijnen. Het is dus één groot inspiratiebad.
Wat is Uitgeverij Lannoo van plan in het kader van het gastlandschap in 2016? 
MVS: Onze eigen stand zal dit jaar nog iets groter worden. Onze aanpak van andere jaren zal verder niet zoveel verschillen, maar we denken er wel aan om de buitenlandse uitgevers uit te nodigen op een happy hour op onze stand. Natuurlijk zetten we ook de spots op het boek dat speciaal in het kader van Frankfurt 2016 werd ontworpen 'Where the magic happens'. Daarin geeft schrijver Huib Afman een inkijk in de schrijverskamers van vijfenveertig ronkende namen uit de Vlaamse en Nederlandse literatuur. Als je bv. wilt weten waar Connie Palmen Jij zegt het  schreef, dan is dit je boek (lacht).
Wanneer is Frankfurt 2016 voor jou geslaagd?
MVS: Het gastlandschap richt zich in eerste instantie op de literatuur. Lannoo België is echter vooral gespecialiseerd in non-fictie. Toch hopen wij dat de aandacht voor Vlaanderen en Nederland de awareness voor ons als uitgeverij de volgende jaren mee bestendigen. Een van de belangrijkste activiteiten in het kader van het gastlandschap was het bezoek van 10 belangrijke Duitse non-fictie uitgevers aan Lannoo in Tielt. De appreciatie voor wat we doen was zeer groot. Daaruit zijn erg belangrijke nieuwe contacten gegroeid, die we zeker zullen proberen te verzorgen.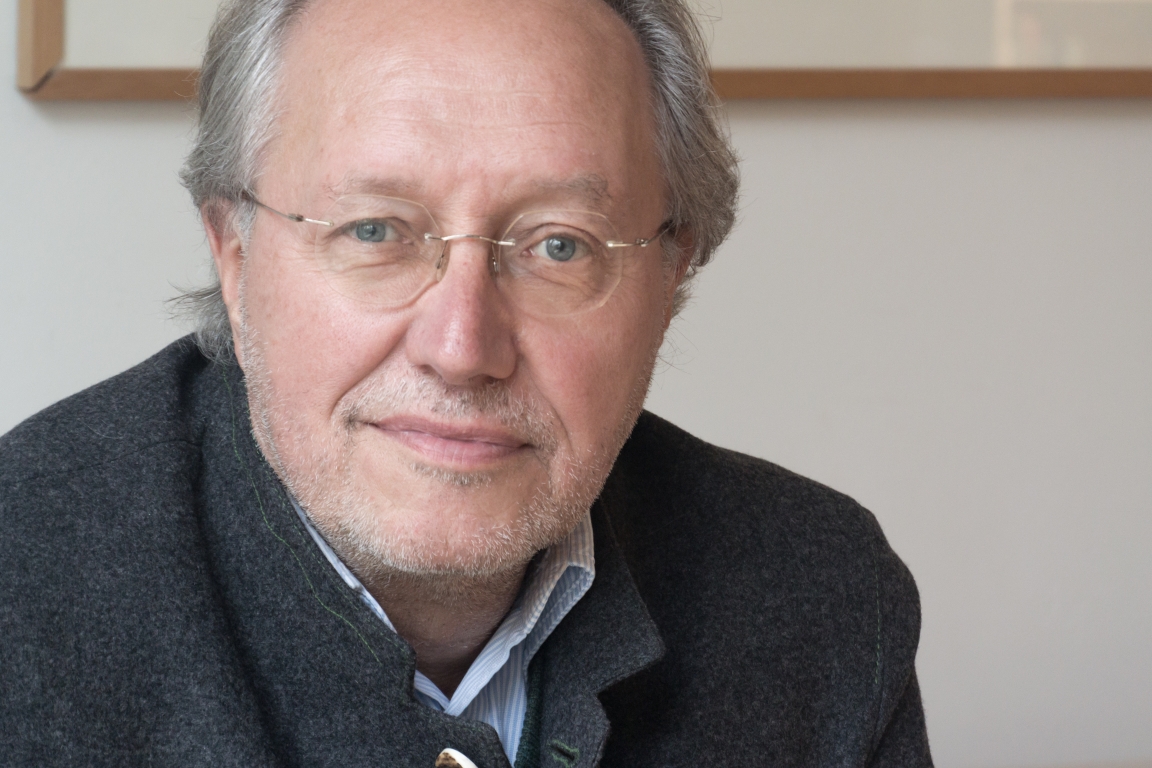 Christoph Buchwald is mede-oprichter van uitgeverij Cossee (Amsterdam). Buchwald is Duits – zijn collega-oprichter Eva Cossee is Nederlandse, dus het spreekt voor zich dat uitgeverij Cossee een brugfunctie vervult tussen 'onze' en 'unsere' Literatu(u)r.  Buchwald werd geridderd door de Nederlandse koningin omwille van zijn inspanningen om de Duitsers kennis te laten maken met de Nederlandse literatuur. Voor ons is hij daarmee zonder twijfel Mr. Frankfurt 2016!
Wat zijn je ervaringen met de Frankfurter Buchmesse? 
CB: Ik was er sinds 1979 ieder jaar, dus 36 keer. Wij gaan met z'n drieën naar Frankfurt. Bijzonder waren mijn gesprekken met Italo Calvino, Umberto Eco en vele anderen, vooral collega uitgevers uit andere landen.
Wat is Uitgeverij Cossee van plan in het kader van het gastlandschap in 2016? 
CB: Het werk moet lang vóór Frankfurt gebeuren: rechten aanbieden, boeken toelichten, partners individueel aanspreken… In Frankfurt gaan we alles vooral nog een keer toelichten.
Wanneer is Frankfurt 2016 voor jou geslaagd? 
CB: Als wij een aantal rechten definitief verkocht hebben en als we 5 boeken ontdekken, die voor Cossee de moeite waard zijn.
PS: Nog meer uitgevers over Frankfurt; onze plannen voor oktober 2016; plus de ervaring van schrijfster Els 'het is helaas geen grappig verhaal' Beerten op de Buchmesse…