2016 wordt een mooi jaar voor de literatuur. En dan hebben we het niet over de feestjes rond de 400ste verjaardag van Shakespeares overlijden (op 23 april…) of de 200ste verjaardag van Charlotte Bröntes geboorte (op 21 april…). 2016 wordt een topjaar voor de Nederlandstalige literatuur! Vlaanderen en Nederland zijn immers eregast op de Frankfurter Buchmesse van 19 tot 23 oktober. Een feit waarvoor we op This Is How We Read met plezier onze toeters, bellen, glitterschoenen, citytrip koffers, fototoestellen en schrijfblokken bovenhalen.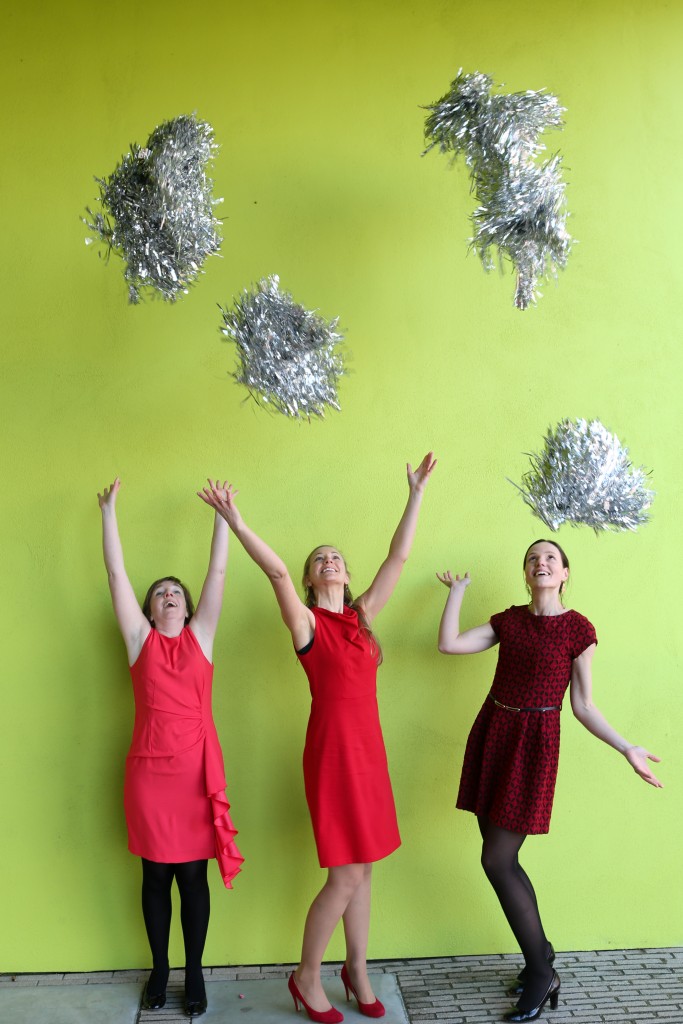 Het belang van de Frankfurter Buchmesse kan namelijk moeilijk worden overschat. De beurs trekt elk jaar zo'n 170.000, veelal professionele bezoekers. Het is hier dat uitgeefdeals en vertaalovereenkomsten worden beklonken. Hier strijken tv-camera's en radioploegen neer om verslag uit te brengen over literatuur. Hier worden lokale literaire talenten opgepikt (when lucky…) en tot internationale roem gekatapulteerd.
Kortom: de Frankfurter Buchmesse klinkt als een feestje dat wij wel eens vanaf de eerste rij willen meemaken. Dat is dan ook precies wat we gaan doen.
Uw boekentrio trekt dit najaar richting Frankfurt, om er 'live' verslag uit te brengen van een literair topevenement. Verwacht u aan officiële en officieuze verslaggeving. Een beetje zoals toen we de Libris Literatuurprijs crashten. Maar dat dan vier dagen lang…
In aanloop naar ons vertrek gaan we de spanning hier zorgvuldig opbouwen. Want
wat betekent dat eigenlijk, dat Vlaanderen en Nederland 'eregast' zijn op de Frankfurter Buchmesse 2016? Op welke manier hebben Vlaamse schrijvers, illustratoren, uitgevers en vertalers daar baat bij?
Wij zoeken het uit en houden jullie op de hoogte. Een eerste kwestie waar we onze tanden in gaan zetten is deze: het Vlaams Fonds voor de Letteren maakte een lijst op met 120 namen van Nederlandstalig talent op wie ze willen focussen. Een beetje op z'n Tommy Wieringa: Dit zijn de namen… die we in Duitsland via allerlei evenementen extra gaan promoten. Wij lichten deze 'uitverkoren schare' binnenkort voor jullie door. Who made the list? Wie ontbreekt? En – in beide gevallen – waarom?
Ook op onze planning staat een gesprek met Bart Moeyaert, die als intendant de fantastische maar niet zo gemakkelijke taak kreeg om alles in goede banen te leiden. Als je benieuwd bent waar hij zijn motto – 'Dit is wat wij delen' – vandaan haalde, kun je dat alvast lezen op de website van Frankfurt2016.
Mooi is in elk geval dat Bart Moeyaert de verhoogde interesse voor de Nederlandstalige literatuur wil opeisen voor héél 2016 en over héél Duitsland,
en niet alleen voor de duur van de Frankfurter Buchmesse in oktober. Zo stond op de Leipziger Buchmesse van vorige maand al een delegatie schrijvers uit Vlaanderen en Nederland (met o.a. Yves Petry en Leon de Winter) in de spots. Ook de literaire festivals in Keulen en Berlijn later dit jaar mogen een extra scheut Lage Landen Literatuur verwachten.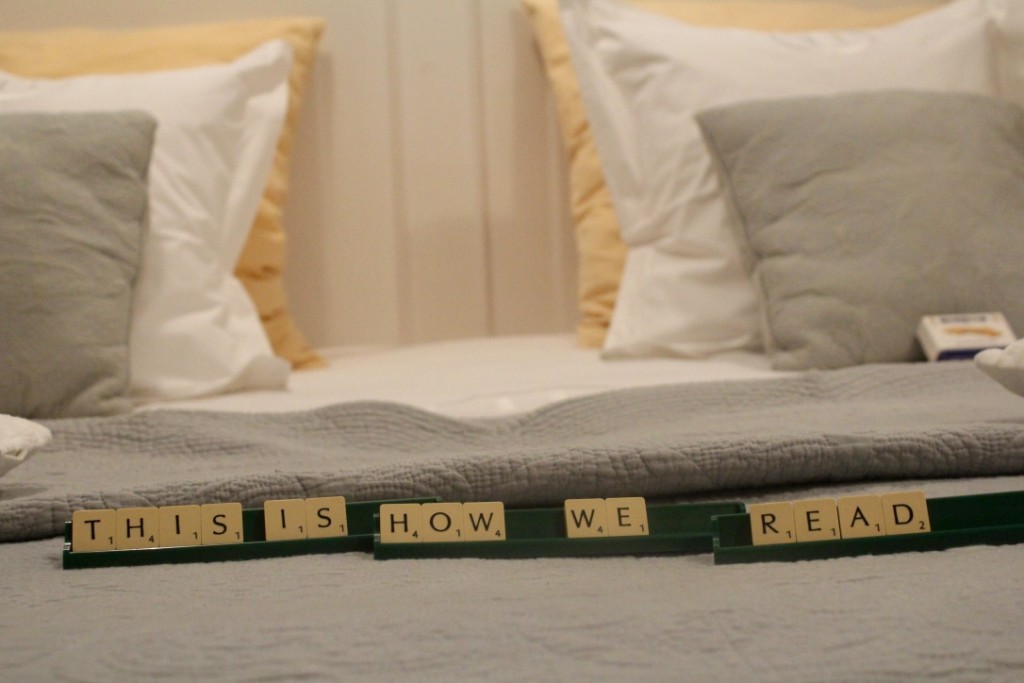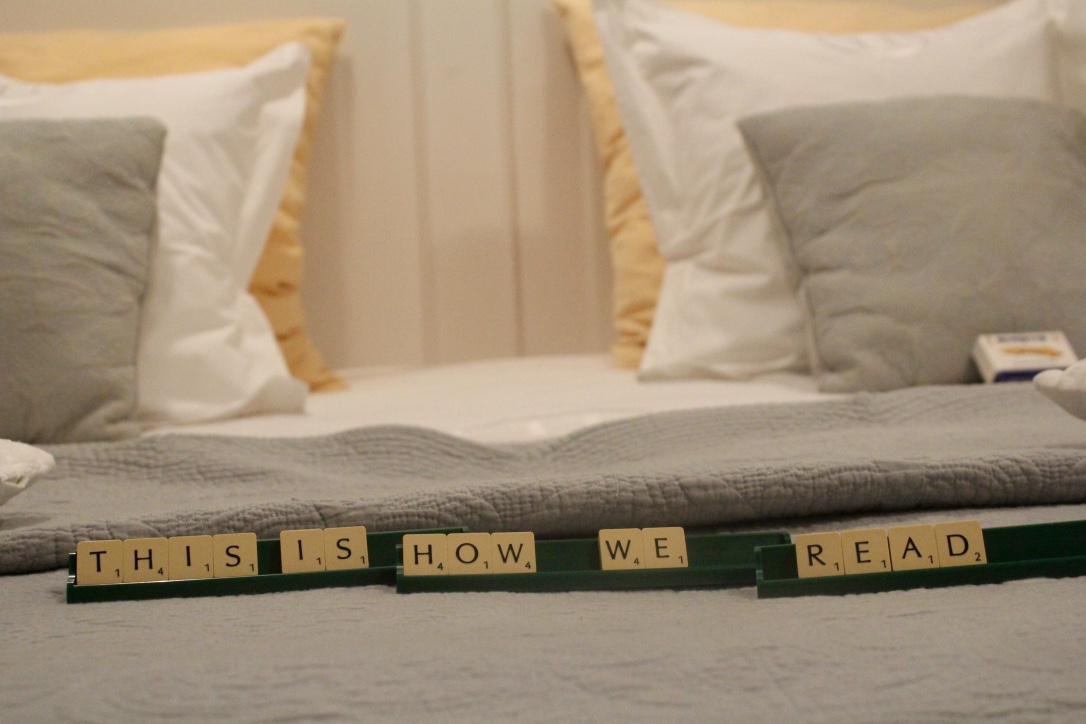 Tot slot beloven we jullie een reeks leuke gastposts. Want al die auteurs en illustratoren die worden uitgestuurd voor lezingen, workshops, residenties en tentoonstellingen in Duitsland, die komen vast thuis met lollige verhalen. Wij maken er hier ruimte voor. Stay tuned, dus. Of beter: Bitte, bleiben Sie dran.
 PS: Fotoverslag van de Antwerpse Boekenbeurs & feesten met Das Mag