Interview: de gevaarlijkste plek op aarde door Lindsey Lee Johnson
De gevaarlijkste plek op aarde volgens schrijfster Lindsey Lee Johnson? De middelbare school. Vooral in dit digitale tijdperk, waarin elke uitschuiver, foute kledingcombinatie of pijnlijke break-up breed uitgesmeerd wordt op sociale media.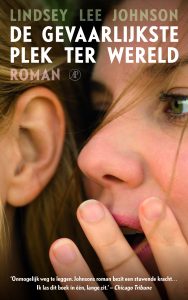 Een lerares op een bevoorrechte middelbare school in San Fransisco raakt geïntrigeerd door het perfecte plaatje dat haar leerlingen adverteren op facebook. Maar toch lijkt er iets te haperen. Een oud drama steekt de kop op: de zelfmoord van een klasgenootje, nu drie jaar geleden.
Thisishowweread strikte auteur Lindsey Lee Johnson voor een praatje.
Je debuut is een hit, wat is het mooiste complimentje dat je tot nu toe kreeg?
De respons in de VS is ongelofelijk. De recensies in de San Francisco Chronicle, de Chicago Tribune, People Magazine en de New York Times zijn enkele van mijn favorieten.
Het ultieme compliment kwam uit onverwachte hoek, van een middelbare schoolstudent uit Marin County, Californië, waar het boek zich afspeelt. Hij werkt voor de schoolkrant en schreef: "Bedankt om ons te begrijpen.". Ik moest ervan huilen.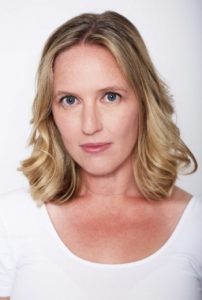 Je boek bevat een duidelijke boodschap. Aan wie richt je je?
Ik wil ouders bereiken die zelf tieners in huis hebben. Toen ik begon te schrijven, merkte ik dat de beelden die TV en media verspreiden niet stroken met de tieners die ik persoonlijk ken. Als volwassene begrijpen we niet wat het is om op te groeien in tijden van sociale media.
Je spreekt uit ervaring?
In 2008, na de financiële crisis, startte ik als leerkracht in een middelbare school. Ik heb tieners toen zelf verkeerd ingeschat. De kinderen die ik in de klas had waren luid, rijk en vonden dat ze recht hadden op hun luxueuze leventje. Ik vroeg me zelfs af of ze mijn hulp verdienden. Maar toen ik naar ze begon te luisteren, ontdekte ik onder de eerste oppervlakkige laag een wereld vol breekbaarheid. Deze jongeren waren zoekende naar hun plek op de wereld, maar ervaarden een ongelofelijke druk om binnen een vooropgesteld ideaal te passen. Hun omgeving is gecompliceerd en vol valkuilen.
Je construeerde je verhaal stap voor stap?
Ik gebruikte mijn verbeelding om enkele prototypische jongeren te beschrijven: de weirdo's, de sexy atleet, het feestbeest, de streber,… Het verhaal ontwikkelt zich doorheen de negen levens van mijn personages. Ik wilde vooral tonen hoe verschillende persoonlijkheden op verschillende situaties reageren. Hoe zien ze zichzelf en hoe worden ze gezien door anderen?
 Mogen we al uitkijken naar een volgend meesterwerk?
Uiteraard! Mijn tweede boek speelt zich ook af in Californië, maar het focust deze keer op opgroeien in Hollywood. Ik inspireer me op het leven van actrice Lana Turner, maar situeer het in deze tijd.
 We zijn benieuwd. En houden jullie op de hoogte, uiteraard.