Eindejaarsperiode = lijstjestijd. Op This Is How We Read is dat niet anders. Wat bracht het (blog)jaar 2016 en wat zijn de plannen voor 2017?
De afgelopen weken heb ik Sinterklaas gespeeld, een kerstboom gezet, cadeaus gekocht en champagne gedronken met familie. Morgen ga ik naar een kindermusical met de titel Skroetsj (A Christmas Carol – iemand?) en op zaterdagochtend mogen de dochters zelf zingend langs de huizen. Kwestie van even te checken: zijn varkens met 'vier voeten en een staart' ook in 2017 nog een 'koekske waard'? Kortom, Oudjaar nadert. Terugbliktijd!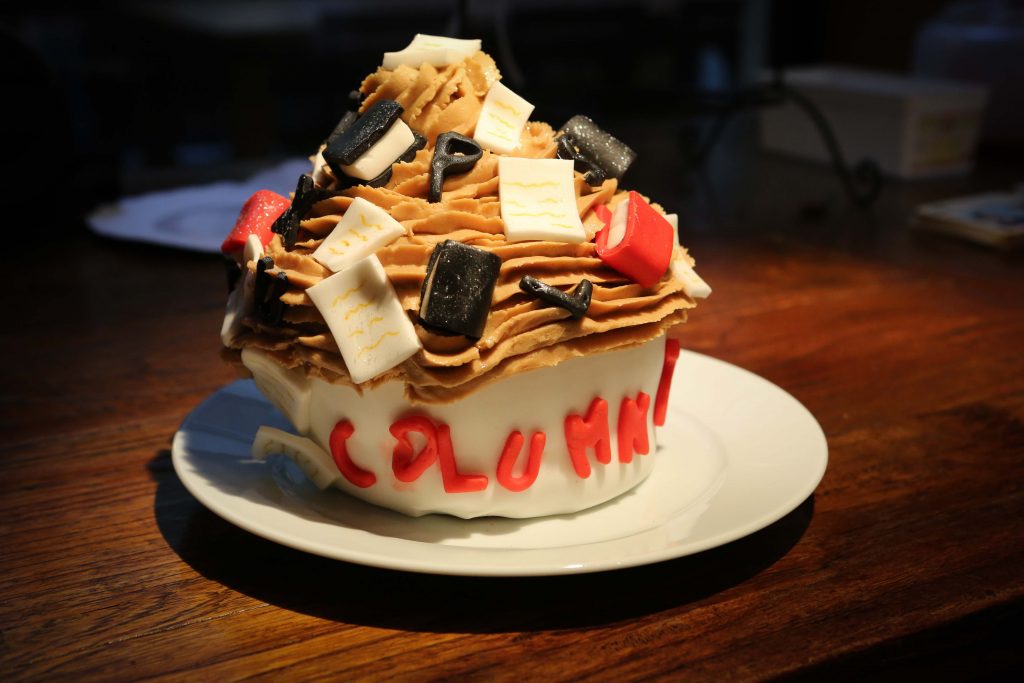 2016 ging in een flits voorbij. Ik kan moeilijk geloven dat Joris en ik vorig jaar rond deze tijd nog verhuisdozen (vol boeken, vol boeken) aan het inpakken waren. Drie dagen voor Oudjaar in een nieuwe woning trekken, met drie kleine kinderen – onder wie een baby van vier maanden. Ik ben niet er rouwig om dat ik die truc dit jaar niet moet herhalen.
Ik denk dat Karolien begin 2016 nog geen vaste voeding at… Vandaag dribbelt ze rond aan mijn handje, slobbert ze bordjes vol au vent binnen en bouwt ze aan haar woordenschat.
Vorig jaar rond deze tijd leefde mijn schoonvader nog en kon niemand voorspellen dat we hem in februari zouden verliezen.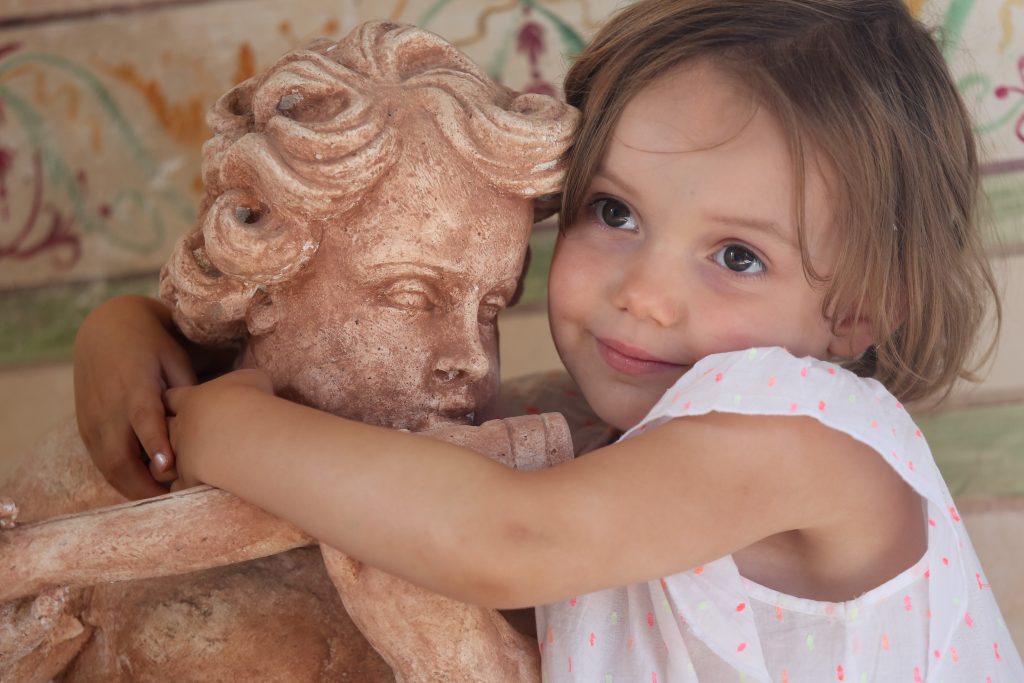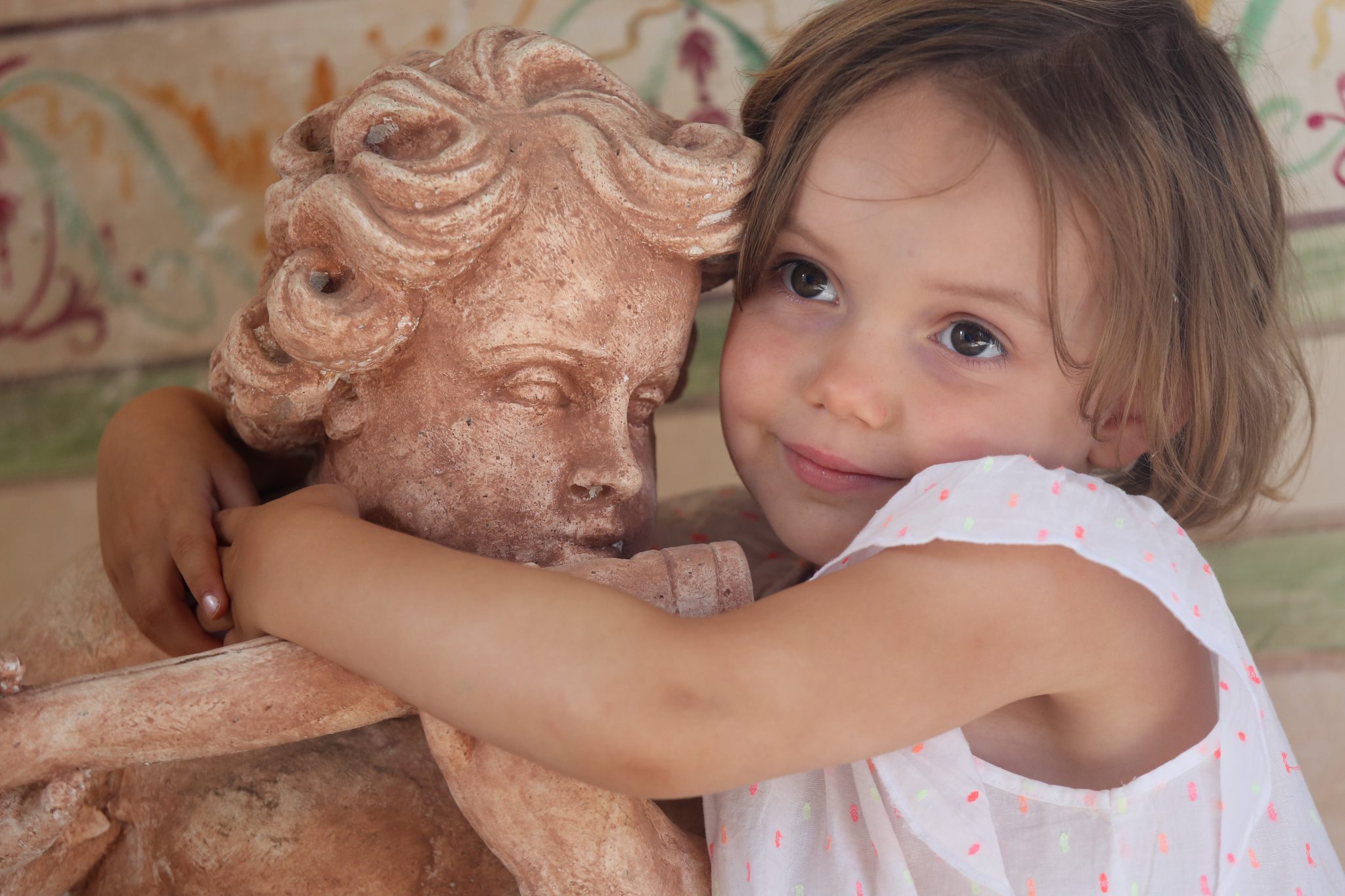 2016 was geen doorsnee jaar. Zowel op persoonlijk als op professioneel vlak gebeurden er zoveel – meestal interessante – dingen tegelijk, dat het leven intens en opwindend en veeleisend was. Regelmatig zelfs op het randje van too much. Van de tienduizend plannen die ik voor This Is How We Read had/heb, kon ik er het afgelopen jaar maar een fractie uitvoeren.
Minstens vijftien blogposts die klaar in mijn hoofd zaten, bleven uiteindelijk ongeschreven.
Naar de achtergrond gedrumd door iets anders, dringend.
Ik heb het in mijn oorspronkelijke verslag van de Frankfurter Buchmesse niet vermeld, maar eigenlijk is het te veelzeggend om weg te laten. Dat vierdaagse tripje naar het Mecca voor professionele boekenliefhebbers moest het hoogtepunt van ons blogjaar worden. En het was memorabel en gezellig. Al lag ik twee van de vier dagen ziek in bed. Aargh, die lichamelijke grenzen! Heel toepasselijk interviewde Katrien er een schrijfster over.
All this to say: ik waag me niet aan aankondigingen voor 2017. Zoveel heb ik al bijgeleerd.
We blijven bloggen, we blijven ambitieus en we zullen wel zien waar we daarmee geraken.
Eigenlijk kan ik er alleen maar vertrouwen in hebben, want van 2016 leerde ik deze drie dingen:
Het is geweldig om een persoonlijke blog met z'n drieën te runnen – want met drie kun je zoveel meer. Dat Rode Loper-moment op de première van een boekverfilming of die interessante Literaire Denkdag waarvoor ik last minute verstek moest geven? Die schopten het wél tot op de blog, met dank aan de geweldige Eveline en Katrien. Complimentjes voor de reisbijdragen richting Slovenië of  Kopenhagen richt je ook best aan hen.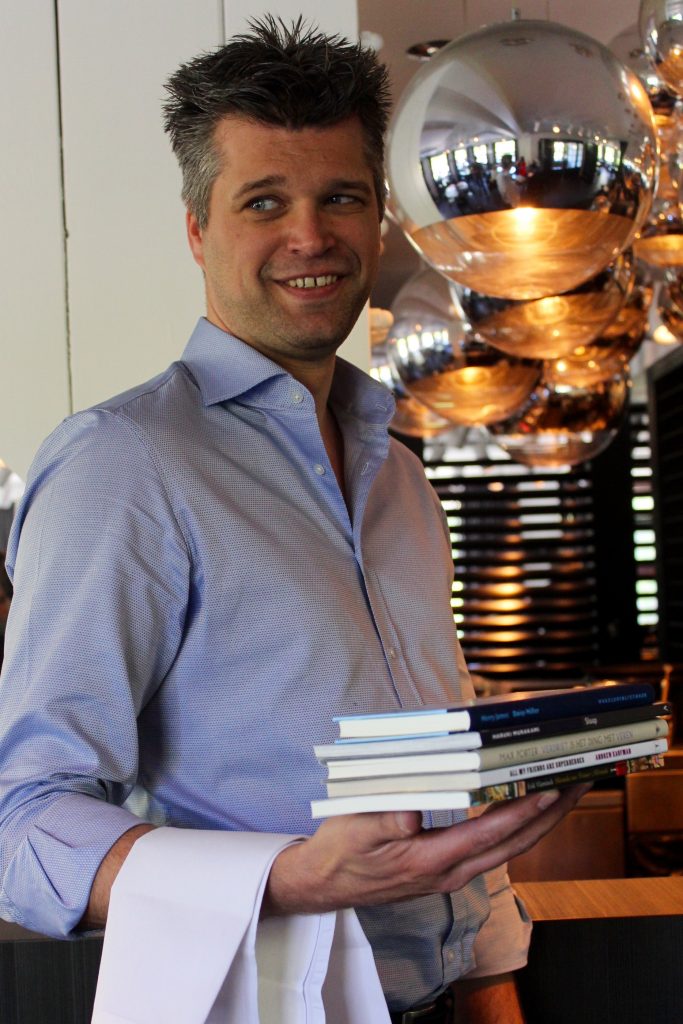 Versterking heb je nooit genoeg. Tijd om Kurt langs de voordeur binnen te halen. Misschien was het al opgevallen dat gastredacteur Kurt (die met de loslopende inner geek, ja) de jongste weken wel heel actief is op deze blog? Dat is niet toevallig. Onze zelfverklaarde boekenknecht maakte in oktober promotie. In de nasleep van Frankfurt werd hij verheven in de rang van redacteur. Dat betekent dat een kwart van de posts in 2017 van zijn hand zullen zijn. Bliep het af!
Soms blijkt een fractie van de plannen al best veel. Misschien staat de ideeënmachine achter This Is How We Read gewoon standaard in overdrive? Want al opperden we in 2016 méér plannen dan we ten uitvoer konden brengen… eigenlijk mag het lijstje met jaarrealisaties er best zijn. Met stip op nummer één staat – althans voor mij – de tweede editie van onze columnwedstrijd, met de feestelijke prijsuitreiking in Barboek.
Heel gek als blijkt dat je met iets 'vaags'/ongrijpbaars als bloggen toch maar een zaal kunt vullen met mensen en positieve energie.
De recensiewedstrijd in februari 2016 leverde ook een mooie winnaar en een gezellige jureringsavond op. Toch gaan we die wedstrijd komende winter niet herhalen. Verder was het een leuke (maar koude) ervaring om boeken te verkopen op het Antwerpse De Coninckplein (naar Herman, natuurlijk). En zou een slow reading sessie in de vroege lente een jaarlijkse gewoonte mogen worden. Iemand nog tips voor een uurtje leesplezier?
PS: Hoe zit het aan de andere kant? Welke posts waren jullie favoriet in 2016? Wat hopen jullie in 2017 op This Is How We Read te vinden?