Winnaar recensiewedstrijd
Zondag 28 februari, 19u30, restaurant Zagreb
"Het is toch duidelijk wie de winnaar is." Dirk Leyman valt al tijdens het aperitief met de deur in huis. Voor hem is het een uitgemaakte zaak wie de eerste This Is How We Read recensiewedstrijd zal winnen. Dirk heeft zijn huiswerk gedaan, dat is duidelijk. Aan zoveel spoilergeweld zijn wij bij de hapjes nog niet toe, wij houden wel van een traag opgebouwde climax en bestoken de De Morgen recensent eerst een tweetal uur met vragen en een beetje wijn. Maar na het hoofdgerecht zijn wij toch stilaan benieuwd naar het moment suprême van de avond.
Zondag 28 februari, 21u30, restaurant Zagreb
Net voor de koffie leggen wij Dirk opnieuw (Leyman volgde de wedstrijd mee via de blog) de zes recensies voor. De grootmeester in het recenseren is streng en grondig. Halverwege het oordelen roept hij om een pen. Hij schrapt en plaatst nog menige komma én scant spellingsfouten in de zes genomineerde teksten. Volgens Leyman is er absoluut geen leraar aan hem verloren gegaan, maar daar lijkt het even niet op. In ieder geval zitten we hier aan tafel met een man met oog voor detail en een grondige afkeer voor slordigheden. Wat hij van deze tekst gaat vinden, daar wil ik überhaupt niet bij stilstaan.
Dirk kreunt, zucht en glimlacht bij het herlezen van de zes recensieteksten. Hij houdt van de pittige vondsten maar is hier en daar ook kritisch. Omdat je van feedback leren kan, lijst ik op basis van de inzendingen zijn belangrijkste tips op:
De hoofdzaak van je recensie is niet de samenvatting van de plot. Vertel dus niet te veel over het verhaal, wees niet te 'uitleggerig' in je recensie! Het is niet eenvoudig om een juiste balans te vinden tussen wat je wel en niet loslaat over de inhoud.
Argumenteer! Herhaal geen vijf keer hoe goed of slecht je het boek wel vindt maar gebruik argumenten om je punten en oordelen te staven en demonstreer ze bijvoorbeeld met behulp van citaten. Hoe kom je tot je oordeel? Betrek op een harmonieuze manier toch zoveel mogelijk aspecten van het boek, voor zover mogelijk in een korte recensie.
Maar kom wel ter zake! In een korte tekst is er geen ruimte voor lange, egotripperige bespiegelingen.
Vermijd clichés en trap geen open deuren in. En melk de clichés zeker niet verder uit.
Hou een beetje afstand. Laat de ik-persoon niet te pas en onpas opdraven, zonder dat daar een reden toe is. Dat ontkracht je betoog.
Verzorg je taal, als het goed is, is een recensie ook een stilistisch kunststukje! Let op met spelfouten en leestekens en maak je zinnen niet nodeloos lang en ingewikkeld. Een recensie moet de lezer meeslepen.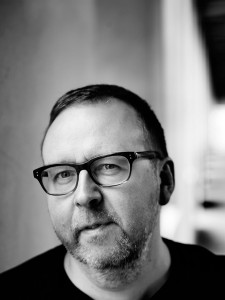 We geven Dirk de zes genomineerde teksten in willekeurige volgorde. Maar al heel snel schuifelt hij de recensies door elkaar. Saving the best for last?
Zondag 28 februari, 22u15, restaurant Zagreb
Geritsel van papieren. Een hand die over een baard strijkt. En dan eindelijk de verlossende woorden:
"Veel citaten en een inleiding die to the point is. Er zijn nog een paar slordigheden om weg te werken maar het tweede deel is echt dik in orde, zeker met al de goedgekozen voorbeelden. Je krijgt een behoorlijk duidelijk beeld van het boek én van de auteur. Dit is geen afgerammeld lesje maar een verzorgde recensie waar tijd is in gestopt. Duidelijk de beste tekst uit de reeks."
Bij deze roept Dirk Leyman ….
(tromgeroffel)
… Annelies Mertens met haar recensie van Roxy uit tot winnaar van onze allereerste recensiewedstrijd. Annelies, gefeliciteerd! Wij nemen contact op met jou voor de feestelijke uitreiking van het boekenpakket en leesdekentje. Met trots mag jij alvast plaatsnemen naast Hilde Devoghel in de eregalerij van This Is How We Read wedstrijdwinnaars!