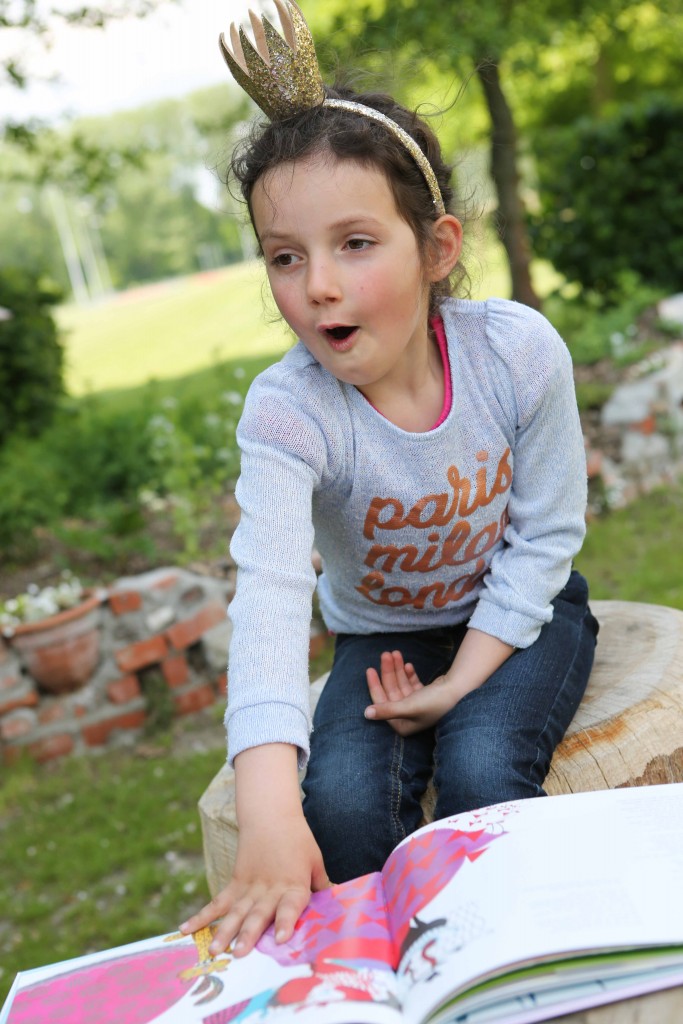 De nieuwe literaire vuilbek is een vrouw. Eén blik op de recente boekenoogst en een mens komt tot die conclusie. De nieuwe generatie vrouwelijke hoofdpersonages is grofgebekt en stoer. Wat boeit ons in heldinnen met een opgefokte seksdrive en een labiele geest? Ik vraag het aan auteur Sarah Denoo.
De charmant onzekere chick lit heldin is dood – and it's the Crazy Bitch that killed her.
Internationale bestsellers geven al een tijdje dat signaal (zie onder) en met de publicatie in 2013 van Verloren Maandag van Valerie Eyckmans (uitgeverij Vrijdag) en Hardziek van Sarah Denoo (Borgerhoff en Lamberigts) is het nu ook in Vlaanderen officieel. Blijkbaar hebben wij vrouwelijke lezers even onze buik vol van het legertje stuntelige, mollige maar o zo sympathieke Bridget Jones-klonen dat boekenland zo lang domineerde met hun zoektocht naar een droomvent, droombaan of droomhuis. Anno 2013 definiëren we ontspanningslectuur anders. We hebben geen zin meer in de dagdromen van melige of herkenbare heldinnen. Kamikaze meisjes daarentegen, die een nachtmerrie zijn voor zichzelf en hun omgeving? Daarmee valt te lachen!
DE HALVE-VENT TREND
De nieuwe literaire heldin is stoer en boos. Stoer – want Crazy Bitch heeft een gezond jagersinstinct en een dito seksuele appetijt. Op de werkvloer maakt ze via achterpoortjes promotie en wee het gebeente van liefjes/vriendinnen/collega's/schoonfamilie die op haar strak gespannen zenuwen werken. Met hen rekent Crazy Bitch meedogenloos af. Ze heeft namelijk serieuze anger issues, ten gevolge van één of andere ongeneeslijke kras op haar ziel. Kort samengevat: het nieuwe vrouwelijke hoofdpersonage gedraagt zich als een halve vent.
In zekere zin is het gek dat vrouwelijke lezers – of is het: schrijfsters? – nu pas ontdekken hoeveel lol je kunt trappen met zuipende, flirtende en vloekende held(inn)en zonder remmen of gêne.
Tenslotte hebben mannen als Herman Brusselmans, Hunter S. Thompson (Fear and Loathing in Las Vegas) en Irvine Welsh (Trainspotting) met die ingrediënten al notoire succes oeuvres opgebouwd. Vanwaar die late inhaalbeweging? Ik ruk m'n ogen even los van een typerende passage uit Hardziek en vraagt auteur Sarah Denoo om uitleg.
FRAGMENT HARD ZIEK:
Vince wrijft mijn haren uit mijn gezicht en begint me te kussen. Ik begin in zijn oor te hijgen en grijp naar zijn kruis. Heter dan een kernreactor.
'Sorry, ik moet pipi doen.', zeg ik.
Enkele seconden later stuur ik hem een bericht: 'Neem de deur naast het toilet: privé.'
We zijn al eens betrapt in de toiletten, dus daar komen we niet meer. Amper veertig seconden later stormt Vince het muffe bierkot binnen. In de hoek van deze speeltuin hangt een lavabo met twee gaten waar waarschijnlijk ooit twee kranen in zaten. Hij wil dat ik daarop ga zitten. Ik zeg dat ik echt niet met mijn kont in die vuile gootsteen wil gaan zitten, maar uiteindelijk bezwijk ik toch.
'Wil je mijn privé zien?', vraag ik Vince.
'Fuck ja, laat me binnen.'
Net wanneer ik hem een rondleiding wil geven in mijn lichaam, schiet de lavabo los uit de muur en valt met een log geluid op de grond om vervolgens gewoon in twee te breken. Ik lig ook op de grond, nog altijd met mijn gat in die vuile lavabo.
'Fuck Vince, sta daar niet zo te lachen. Help me recht godverdomme, mijn gat bloedt!'
De breuklijn heeft mijn linkerbil een ferme neep gegeven. Net op het moment dat Vince me uit mijn benepen situatie bevrijdt, komt Barman Bart binnen.
'Jullie weer?', zegt hij. 'Wegwezen, en deze keer gaan jullie betalen.'
Bart klinkt alsof ie het meent.
'Zot!', zeg ik. 'Ik ga die lavabo niet betalen. Dat was geen stuk antiek hoor, gast. Die vuile lavabo van jou heeft mijn gat opengereten. Ik ga straks naar de dokter. Dat zal je ook wat kosten.'
Ik ga hem echt geen nieuwe betalen. Ik laat mij niet rippen door een mislukte loodgieter. (p.49-50; ingekort)
De heldin in jouw romandebuut Hardziek vuilbekt erop los. Wat waren je referenties bij het schrijven?
Sarah Denoo: 'Oh God, hier moet ik meteen bekennen dat ik zelf erg weinig lees. Dat was soms vervelend, omdat ik weinig kader had voor mijn verhaal. Maar tegelijk vond ik het een voordeel. Ik imiteerde niets of niemand en dat maakt Hardziek authentiek. De plot is heel onbewust tot stand gekomen. Ik had een heftig begin en een heftig einde en heb de stukken ertussen in willekeurige volgorde laten opborrelen. Ook die bleken nogal heftig (lacht).
Tja, ik ben geen seut. Dan ga ik ook geen seutenboek schrijven.
En wat sommige mensen heftig vinden, vind ik vooral geestig. Met een geschift personage kun je als schrijver heel veel doen.'
Veel jonge vrouwelijke schrijfsters komen daar nu opeens achter. Zie jij een maatschappelijke trend?
SD: 'Mijn moeder alleszins wel (schatert)! Toen ze het manuscript las, had ze het eerst wat moeilijk met de expliciete toon. Intussen zegt ze: 'Dit lijkt me een boek van jouw tijd, Sarah. Het zal wel maatschappelijk relevant zijn.' Dat vind ik een geweldig grappige reactie, al geloof ik ook dat Clara – mijn hoofdpersonage – een vrouw van deze tijd is. Clara lijkt heel stoer en onafhankelijk, maar in de liefde trapt ze in de stomste clichés. Ze is scherp en meestal iedereen te slim af – tot ze een smsje van haar lief krijgt, en bleit omdat ze niet weet hoe ze dat moet interpreteren. Er zit ook een scène in het boek waarin Clara zich boos maakt omdat niemand haar 'lief' vindt. Dat vind ik veelzeggend. Mannen vergeten vaak dat stoere en zelfbewuste vrouwen ook zacht kunnen zijn en sentimenteel.'
En dan nu de vraag van één miljoen: hoeveel Sarah zit er in Clara?
SD: 'Hardziek is geen autobiografisch verhaal, maar ik heb wel feiten gebruikt uit mijn eigen leven.
Clara is de helft van een identieke tweeling – ik ook. Zij werkt achter de schermen bij de televisie – ik ook.
En hoewel ik zelf geen verslavende affaire heb gehad, ben ik in de liefde al wel eens gekwetst en weet ik wat liefdesverdriet is. Daaruit kon ik putten voor de stukken over Vince. Als ik schrijf beperk ik me niet tot wat ik zelf heb meegemaakt. In mijn boek zitten veel uitspraken van vrienden en anekdotes van mensen die ik ken. Het boek is een collage van elementen waaraan ik meestal nog een draai geef. Clara en haar tweelingzus Louise bijvoorbeeld delen op een telepathische manier herinneringen. Ik weet dat dit voorkomt bij tweelingen, maar mijn zus Hanne en ik hebben dat niet. Ik draai de werkelijkheid graag om in mijn verhaal.'
Hoe komt een tv-maakster op het idee om een roman te schrijven?
SD: 'Ook in mijn tv-werk ben ik altijd bezig met verhalen vertellen. Ik ben ooit begonnen als researcher bij Jambers, De Reporters. Later werd ik reporter bij de docu-soap rond Miss België, deed ik redactie voor Boer zoekt Vrouw, Supernanny en Café Corsari en eindredactie bij De Pfaffs. Bij tv is het heel gewoon dat je in kleine ploegen werkt, waarin je verschillende taken opneemt en dus alle kanten van het métier leert.
Ik heb scenario's en persteksten geschreven, items gemonteerd en geregisseerd. Zo leer je wel dat een goed verhaal een begin, een midden en een einde heeft. Of dat je een spanningsboog nodig hebt en dat dingen vooruit moeten gaan. In die zin was de stap naar schrijven voor mij niet zo groot.
Een boek is natuurlijk een solo-project. Omdat ik graag feedback krijg, heb ik de eerste veertig pagina's onmiddellijk naar vrienden gestuurd. Hun reacties gaven me de discipline om verder te werken. Niet dat ze allemaal zo lovend waren (lacht). Mijn zus had bij het lezen vaak de slappe lach en ook mijn ex-lieven reageerden enthousiast. Maar mijn beste vriendin belde me heel bezorgd om te vragen of alles wel goed ging met mij…'
Op de kaft staat 'thriller'. Een ideetje van de uitgever? Ik vond je roman eerder het relaas van een amour fou…
SD: 'Je kunt het verhaal een thriller noemen, maar dan een psychologische, omdat het afstevent op een einde dat niemand wil meemaken. Er zitten ook clous verborgen doorheen de tekst die de ontknoping voorbereiden. Vooral bij het herlezen vallen die op. Maar ik geef toe dat het geen klassieke thriller is. Voor mij is waanzin het grote thema. Ja, eerder waanzin dan seks.'
Voor alle duidelijkheid: ondanks alle pikante passages is dit dus geen boek à la Vijftig Tinten Grijs. Of wel?
SD: 'Nee, al hebben sommige mensen – meestal op basis van de achterflap – wel die indruk.
Voor Hardziek in de winkel lag, ben ik eens benaderd door een journaliste die me wou profileren als de Vlaamse E.L. James. Toen ze mijn boek eenmaal aan het lezen was, is dat interview geannuleerd.
Want waar Anastasia in Vijftig Tinten Grijs bezig is met cupcakes en een stijltang wanneer ze niet sekst, laat ik Clara een kat kaal scheren en Nederlandse mannen bekogelen met bitterballen. Dat getuigt toch van een ander temperament. Ach, ik lig niet wakker van de vergelijking. Maar persoonlijk vind ik haar niet relevant.'
Sarah Denoo, Hard Ziek, Borgerhoff & Lamberigts, 224 p, € 21,95
CRAZY BITCH LITERATUUR
INTERNATIONAAL
1. Virginie Despentes, Apocalyps Baby, De Geus (2011, Frankrijk, vertaling Kiki Coumans): Privédetective Lucie volgt een ontspoord rijkeluisdochtertje naar Barcelona en Parijs. Ongeveer elk vrouwelijk personage in deze gitzwarte komedie is gewelddadig, feministisch en magistraal politiek incorrect.
2. Charlotte Roche, Vochtige Streken, De Bezige Bij (2008, Duitsland, vertaald door Marcel Misset): Achttienjarig meisje belandt na beschamend scheerincident in een ziekenhuisbed, waar ze nadenkt over lijf, lust en verleden. Kruising tussen shock novel en feministisch manifest.
3. Mira Feticu, Lief kind van mij, De Geus (2012, Nederland/Roemenië): Gewaagde autobiografische analyse. Hoe kweek je uit een seksueel gretig Roemeens internaatsmeisje een brutale, gevoelige en vooral eigenzinnige Nederlandse moeder?
VLAANDEREN
1. Sarah Denoo, Hardziek, Borgerhoff & Lamberigts: Grote klep Clara rekent af met haar op geile seks beluste minnaar – en verliest en passant haar gezond verstand.
2. Valerie Eyckmans, Verloren maandag, Vrijdag: Bijtende satire op het kantoorleven. Eyckmans omschreef haar hoofdpersonage Eva in het aprilnummer van ELLE als 'een kreng met veel issues'.
PS: Van vrij 28/8 tem vrij 13/11 ben ik met zwangerschapsverlof. Ik overbrug die periode met stukken uit mijn archief (zoals dit interview, dat in het julinummer 2013 van ELLE verscheen) of teksten die ik deze zomer schreef.
PPS: Nog een Vlaamse tv-maker die zich tot schrijven bekeerde.