Binnenkort – als in: over twee weken – verhuis ik van Boutersem naar Herent, waar mijn vriend en ik een geweldig huis mét tuin hebben gekocht. Dat immobiliën in coronatijden booming business zijn, dat hebben wij dus aan de levende lijve ondervonden. Dat je heel veel dozen nodig hebt om mijn boekencollectie te verhuizen, dat realiseer ik me elke dag een beetje meer. Nu, zo'n verhuis heeft heel wat fijne gevolgen, maar het brengt ook met zich mee dat ik afscheid neem van de fijne leesclub in Boutersem die ik twee jaar lang begeleidde. Bij wijze van terugblik deel ik graag welke boeken wij lazen en geef ik tips hoe je het ideale boek kiest.
Stem op je favoriete boek
Hoe bepaalden de dames (geen enkele heer te bespeuren in onze leesclub!) en ik nu welk boek we lazen? Wel, na iedere sessie – we kwamen om de twee maand samen in de bib van Boutersem – stelde ik enkele boeken voor. Meestal koos ik voor een drietal boeken binnen een zelfde categorie: boeken van vrouwelijke auteurs, jeugdboeken, boeken die verfilmd zijn… Die titels stuurde ik door naar de bibliotheek die de boeken screende op hun beschikbaarheid. De romans werden immers aan de deelnemers bezorgd dankzij het interbibliothecair leenverkeer. Dat betekent dat heel recente titels (minder dan een jaar oud) en heel dikke boeken moeilijk te verkrijgen zijn. Als de titels waren goedgekeurd, liet de bib op haar website de deelnemers stemmen over de verschillende boeken. Het boek met de meeste stemmen, was 'de winnaar'.
Dit is hoe wij de knoop doorhakten, en hoewel er zeker alternatieve manieren te bedenken zijn, was ik eigenlijk best tevreden van dit systeem. Immers, doordat ik als begeleider zelf een eerste selectie maakte, wist ik dat het stuk voor stuk boeken waren waar je gerust een volledige sessie kan aan wijden. Die zekerheid heb je niet altijd als je bijvoorbeeld de deelnemers om de beurt een boek laat kiezen. Doordat de deelnemers wel konden stemmen, kregen zij toch inspraak en lazen we boeken waarover zij (of toch de meerderheid van hen) vooraf al enthousiast waren.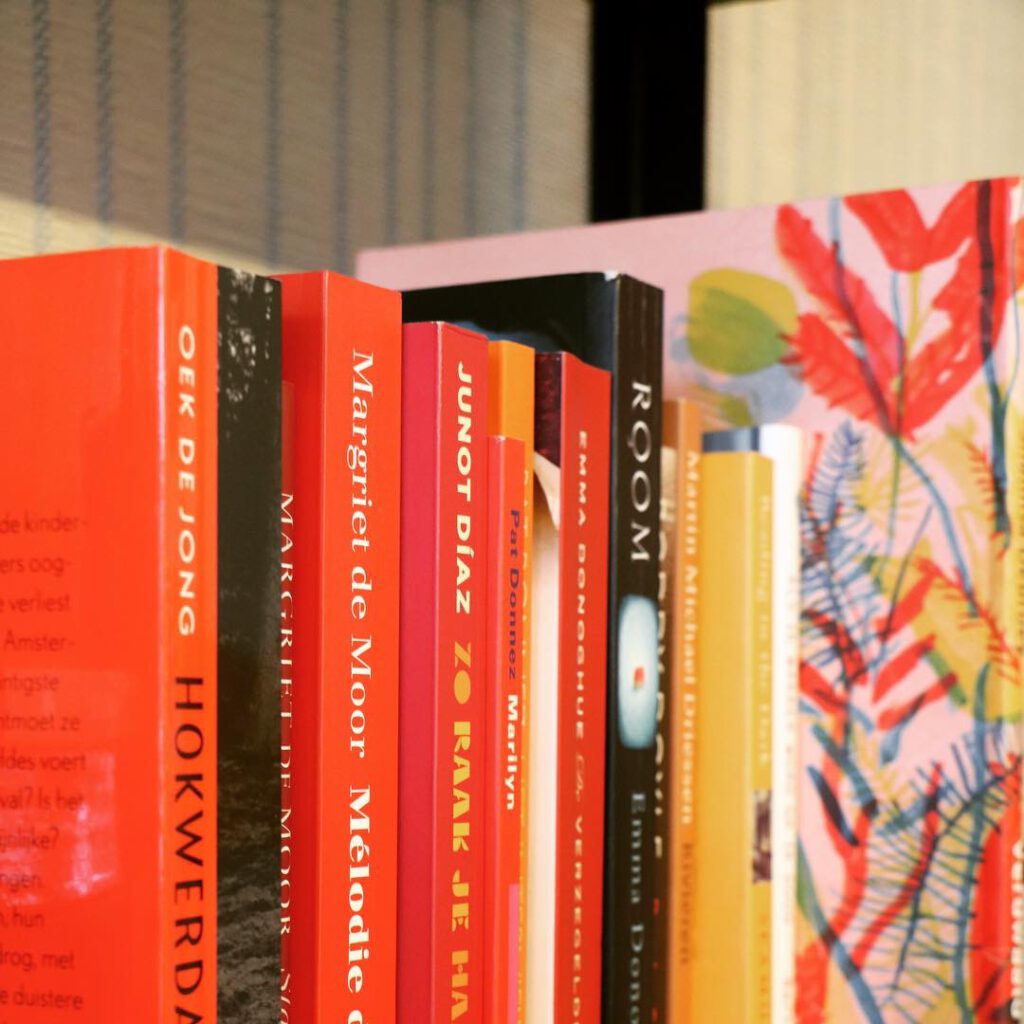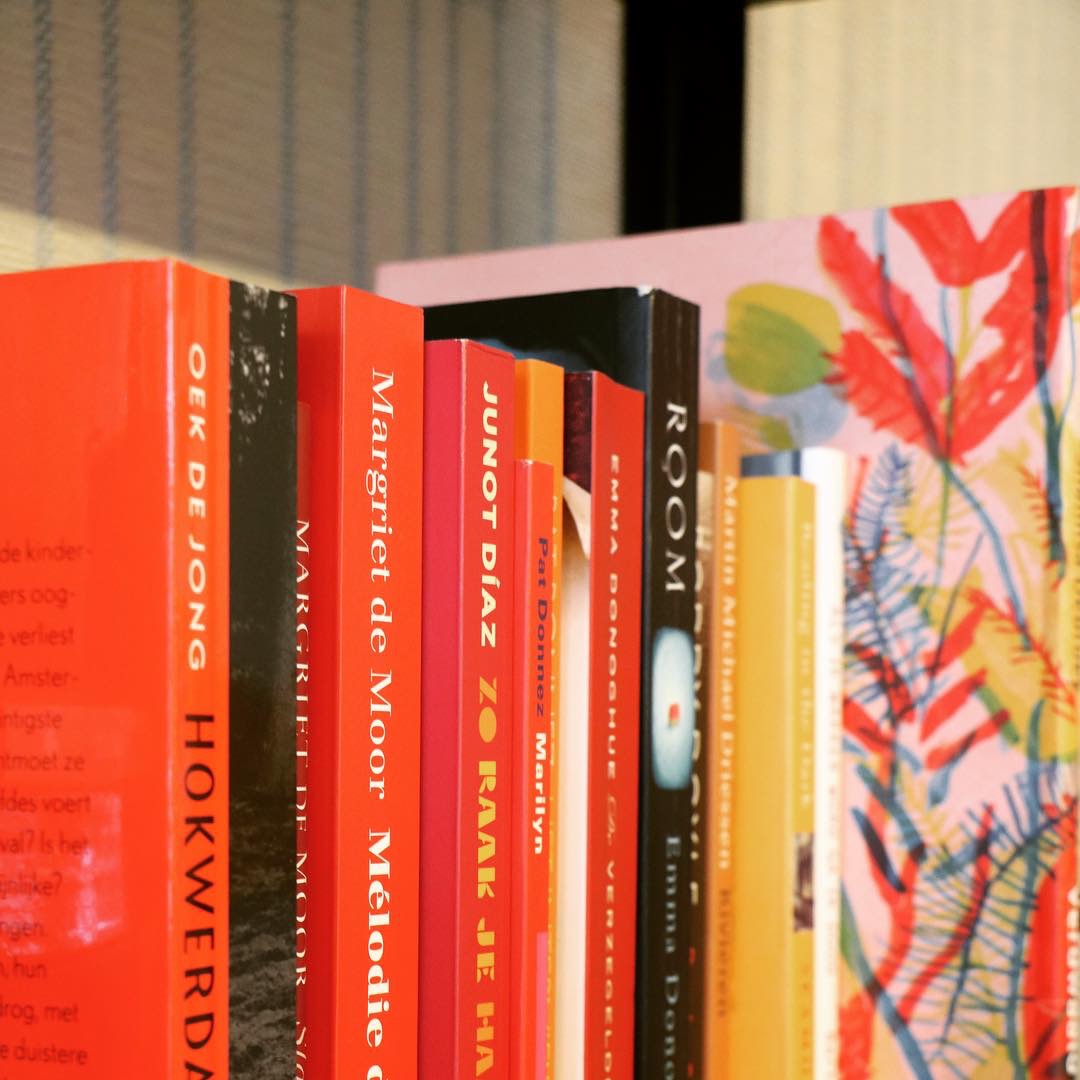 Hoe kiezen?
Op basis van de boeken die wij de afgelopen twee jaar lazen, geef ik enkele tips.
Morele dilemma's zorgen voor pit
Heeft een (jonge) patiënt het recht om een bloedtransfusie te weigeren om religieuze redenen? Het centrale thema uit De kinderwet van Ian McEwan, het eerste boek dat wij lazen, zorgde meteen voor een geanimeerde discussie.
Korte verhalen geven extra input
Schrik dat de discussie snel zal stilvallen? Kies dan voor een bundel korte verhalen. Dan heb je meteen een veelvoud aan plots en personages om te bespreken. Hoewel kortverhalen niet meteen het favoriete genre waren van de leesclubdames, werd Rivieren van Martin Michael Driessen toch zwaar geapprecieerd. En net na de lockdown – toen het interbibliothecair leenverkeer was stilgevallen – behielpen we ons met de pdf's van kortverhalen van Roald Dahl, Haruki Murakami en Rob van Essen en ontdekten we wel heel toevallige verbanden tussen De hospita, De tweede broodjesroof en Terug naar huis.
Een literaire uitstap is goed voor de teamgeest
Nog even napraten na de leesclub was er altijd bij. En ook tijdens de sessies viel het op hoe vaak de deelnemers via een boek indirect over zichzelf spraken. Extra gezellig werd het als we op uitstap gingen. Zo koppelden we Buzz Aldrin, waar ben je gebleven van Johan Harstadt en Vader van Knausgård aan een theaterbezoek. En dat leverde telkens een stevig 'het boek of het theaterstuk'-debat op. Van 'de film of het boek' deden we met Noem me bij mijn naam van André Aciman. Al hoorde een uitstapje er die keer niet bij. In volle lockdown moesten we de film namelijk thuis via Netflix bekijken.
Ga gevoelige thema's niet uit de weg
Boeken vormden meer dan eens de aanleiding om ook enkele persoonlijke verhalen te delen. Hier geldt uiteraard 'what happens in Boutersem stays in Boutersem', maar ik kan wel verklappen dat onder meer De glazen stolp van Sylvia Plath ons wat dieper in de menselijke psyche deed duiken.
Ken je pappenheimers
Toen ik doorhad dat historische romans geliefd zijn in ons clubje, gingen we voor In de tijd van de vlinders van Julia Alvarez, waarin we iets bijleerden over – de voor ons onbekende – Dominicaanse geschiedenis. Ook Eén mens is genoeg van Els Beerten past in dat rijtje.
Kies boeken die de deelnemers normaal niet zouden lezen
Eén van de redenen waarom de dames in een leesclub zitten, is omdat het hun literaire comfortzone vergroot. Zo zouden weinigen van hen spontaan naar een jeugdboek grijpen, maar beleefden ze bijzonder veel plezier aan Broere van Bart Moeyaert.
Prijsbeesten stellen zelden teleur
Naar een leesclub ga je niet om Nicci French te lezen, dus liet ik de deelnemers vorige maand kiezen uit drie Nobelprijswinnaars. De rest van de dag van Kazuo Ishiguro was misschien wel één van de mooiste boeken uit de reeks. Hoewel dat natuurlijk ook mijn subjectieve mening kan zijn als grote Ishiguro-fan. Stiekem is mijn laatste tip dan ook: kies als begeleider alleen boeken waar je zelf enthousiast over bent.
Zit jij in een leesclub, laat dan zeker leestips of ervaringen achter. Want wie weet, brei ik hier in Herent wel een vervolg aan!
PS. Meer leesclubnieuws: een Italiaanse leesclub en een memorabele leesclub.