Recensie op Vrijdag – Wildcards
We ontvingen meer dan dertig inzendingen voor onze recensiewedstrijd. Tijdens de jurering liepen de discussies onder de boekenmeisjes hoog op. Over de eerste drie genomineerden (die boeken lazen van Esther Gerritsen, Annelies Verbeke en Jan Vantoortelboom) raakten we het vlotjes eens. Daarna nam de eensgezindheid in sneltempo af.
Elkaar in de haren vliegen was geen optie – wij runnen één blog, hé, Freundschaft muss sein… – daarom reiken we vandaag elk één wildcard uit.
De drie teksten die je hieronder leest, zijn nog in de running voor de hoofdprijs. Wie onze sociale media volgt, weet intussen welke bekende Nederlandstalige recensent de knoop zal doorhakken. Dat is DIRK LEYMAN, van De Morgen en auteur van 'Lezen, een gebruiksaanwijzing' (uitgeverij Polis), die onlangs nog een interview gaf aan Katrien. De papieren man kiest!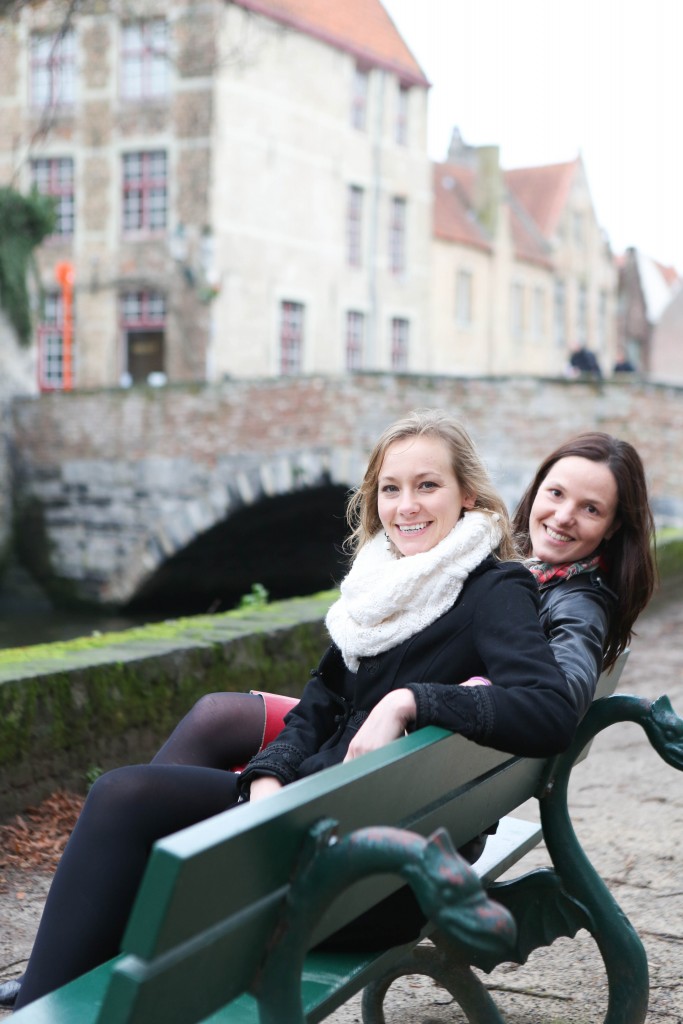 De wildcard van Barbara gaat naar…Annette Akkerman, die de put in wil met Haruki Murakami
De opwindvogelkronieken, een boek waarmee ik heel graag in een put zou zitten
Soms lees je een boek waar je vanaf het eerste moment door gegrepen wordt en tot op het einde denkt waar gaat dit nu eigenlijk over. De opwindvogelkronieken van Haruki Murakami is een dergelijk boek.
De Japanner Haruki Murakami is een rasverteller, die je meeneemt op een literaire reis vol bizarre wendingen. Deze reis duurt 850 pagina's en had veel langer mogen duren.
De opwindvogelkronieken is mijn kennismaking met Murakami, voormalig eigenaar van een jazzclub. Gelukkig gooit hij op zijn dertigste het roer om. Sindsdien heeft hij een groot aantal romans, verhalenbundels en zelfs non-fictie boeken geschreven, waarvan een aantal tijdens zijn tijd in de Verenigde Staten, waar hij doceerde aan Princeton. Toch ademen al zijn boeken het moderne Japan. Grappig is dat hij in veel romans ook even de jazzmuziek terug laat komen.
Je kunt bij Murakami starten met zijn verhalen of de iets dunnere boeken, maar als je de echte ervaring wilt meemaken dan is De opwindvogelkronieken een geweldig boek. In dit boek vind je alles terug wat Murakami's werk kenmerkt.
De opwindvogelkronieken gaat over een man, die alles kwijtraakt. Eerst zijn baan, dan zijn kat en daarna verdwijnt zijn vrouw. Wat volgt is een ongecoördineerde zoektocht naar kat en vrouw, tijdens welke de dromerige man een hele reeks markante mensen tegenkomt, die ieder weer hun eigen fantasierijke verhalen meebrengen. Daarbij deinst Murakami niet terug voor wat filosofische stukken, zoals wanneer de man zich terugtrekt in een diepe put, en zelfs een historisch relaas van een oude soldaat over het Mantsjoerije incident. Hij verweeft dit stuk historie naadloos in de roman. Toch is het boek niet zwaar. Daar zorgen de frivole gesprekken met zijn zonnende buurmeisje of de waanzinnige disputen met twee zusters voor.
Het boek doet bij vlagen denken aan het magisch realisme met een Japanse twist.
Het is echter zo veelzijdig, dat je het boek tekort doet om het in een genre te willen plaatsen. Hoewel de personen die hij ontmoet gemakkelijk karikaturen zouden kunnen worden, is er een psychologische diepgang die ons inzicht geeft in de menselijke drijfveren en de moderne (Japanse) samenleving.
Na dit boek heb ik alles van Murakami gekocht en grotendeels gelezen. Ik heb een voorkeur voor de dikkere boeken, maar ook zijn korte verhalen zijn zeer origineel.
Het liefst zou ik het boek aan iedereen willen aanraden, maar het is een type boek waar je voor moet openstaan. Verwacht vooral geen verhaal van A tot Z met een keurig plot. Als je bereid bent om niet zo gewoon verhaal te lezen, als je geniet van mooie taal dan doet dit boek wat het moet doen en geeft je een bijzondere leeservaring.
Zorg wel dat je de tijd hebt, want je wilt het tussendoor liever niet wegleggen. Je bent gewaarschuwd. Als je er gevoelig voor bent, is er een grote kans op een verslaving.
Annette* Akkerman is een dromer en een doener, nieuwsgierig en leergierig. Alles wat op haar pad komt wordt onderzocht met de blik van een ontdekkingsreiziger. Ze schildert kleurrijk, schrijft gedichten en verhalen en is een absolute boekengek. Oh ja, en ze liet zich ook al opmerken in onze columnwedstrijd.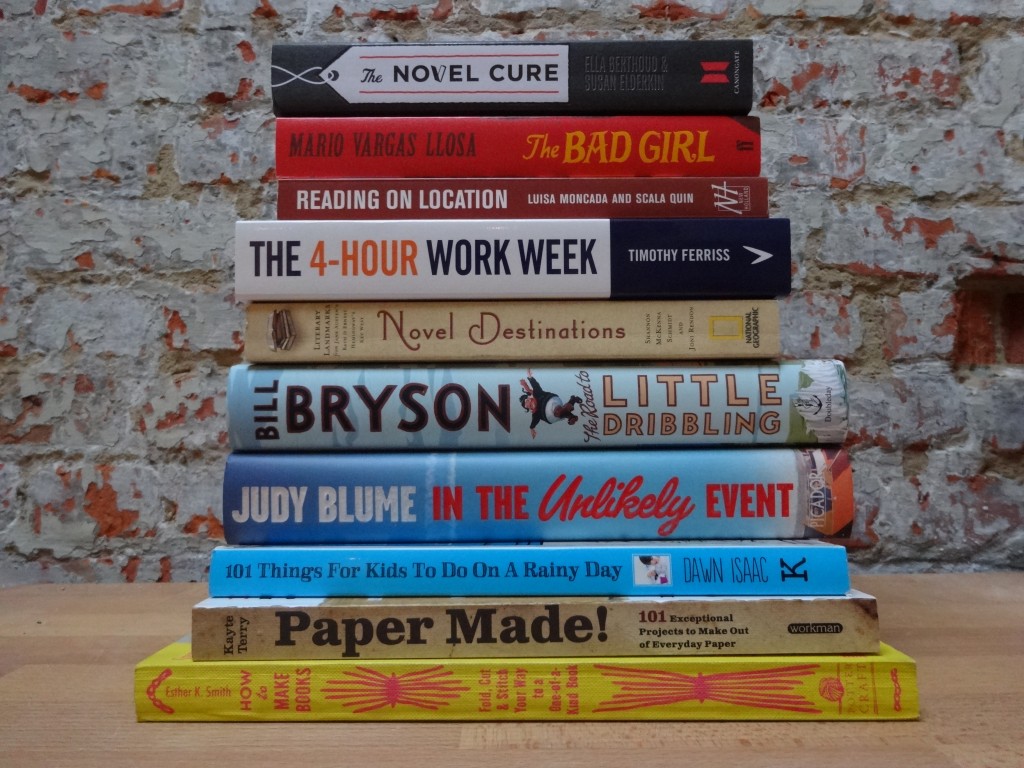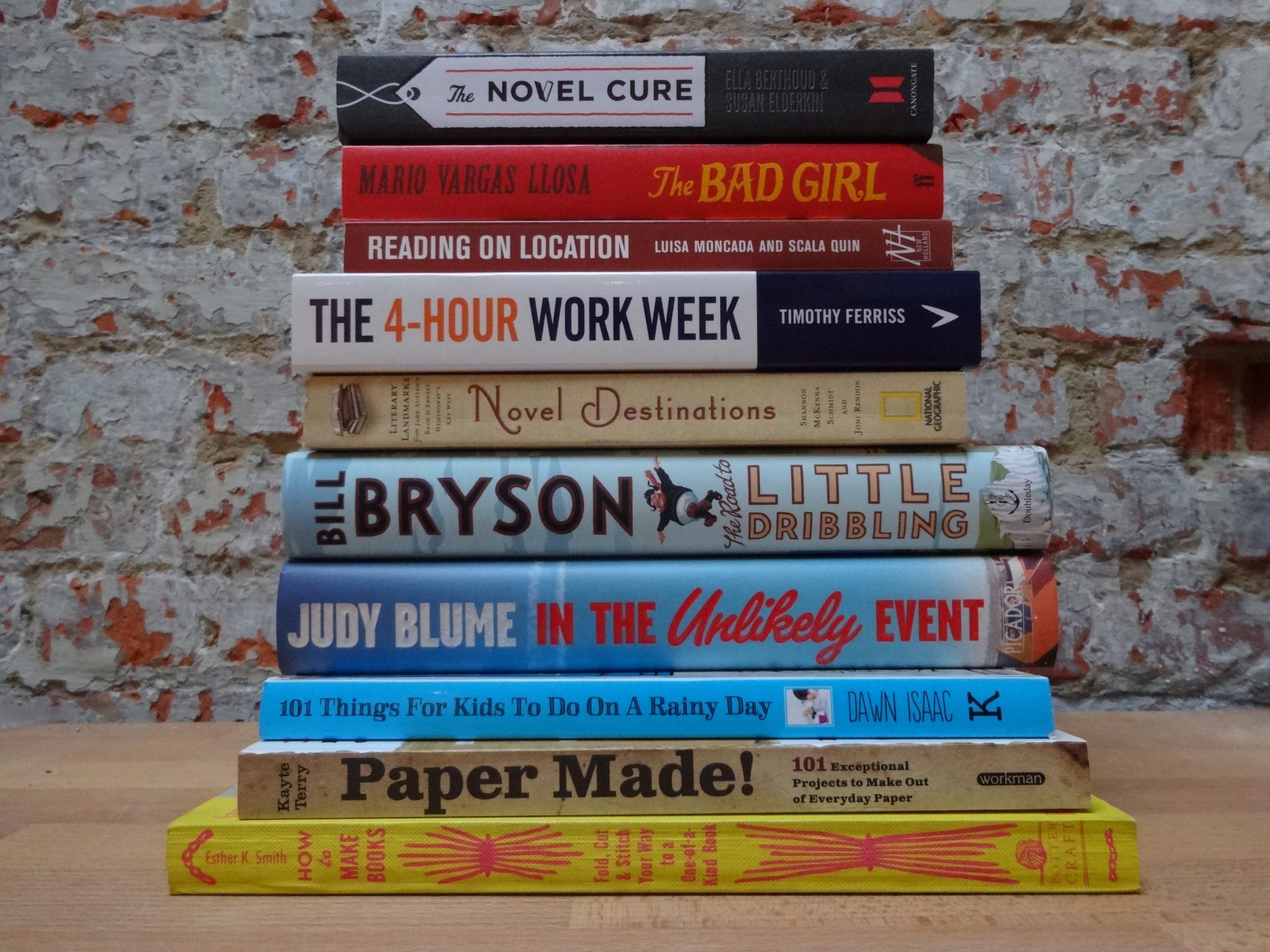 De wildcard van Eveline gaat naar…W.J. (Hans) Villerius, die pas na een lange omweg bij Peter Jaspers belandt
Niet altijd bespaar je jezelf tijd, geld en ergernis door een recensie te lezen. Soms blijf je in het duister tasten.
Wat te denken van: "Ik begon om half negen te lezen. Toen ik na drie uur op mijn horloge keek, was het pas tien minuten later" ? Aan welke gevoelens wordt hier uiting gegeven? Ergernis, omdat de leestijd kruipt? Blijdschap, omdat de levensduur verlengd lijkt?
Je dient ook in het achterhoofd te houden, dat elke paginalange bespreking  onvermijdelijk lectuur van pakweg tweehonderd maal die omvang tekort doet. De recensent pikt er iets uit, dat hem of haar wel of juist niet bevalt, en negeert onontkoombaar de rest.
Tenslotte: Objectiviteit is een illusie. Daarom kan enige voorkennis geen kwaad. Tot welk genre behoort het boek? Wie is toch die boekbespreker en hoe staat deze tegenover de door jou gewaardeerde of gehate auteurs?
Mag ik me daarom even voorstellen? Ik ben een gewezen geschiedenisleraar van 64 jaar en heb last van depressiviteit. Of daartussen een verband bestaat, betwijfel ik.
Van boeken verlang ik een positieve impuls. Daarom herlees ik mijn lievelingsliteratuur. Dat voorkomt teleurstellingen. Zeker, ik ken het gelijkhebberige gekanker van Hermans en de bezweringsformules van Reve. Niet uit fatsoensoverwegingen laat ik De Sade en Céline tegenwoordig links liggen. Zij maken me ziek. Ziezo, hopelijk ben ik duidelijk. Ik prefereer veilige kinderromans zonder eigentijds, levensecht gezeur over echtscheiding, incest, drugsverslaving, racisme en zelfverminking. Geef mij maar de verzonnen problemen bij Roggeveen en Schmidt. Dáár word ik gelukkig van.
De Enkeling van de Nederlandse schrijfster Peter Jaspers werd een halve eeuw geleden gepubliceerd en behoort tot mijn favorieten. De 15-jarige middelbare scholiere Stella speelt hierin de hoofdrol. En daarmee is het geen typisch jongensboek. Een platte held, die dwangmatig het stereotiepe kwaad in de wereld bestrijdt, ontbreekt. De Enkeling waardeer ik deels om het grappige verhaal, deels vanwege de ongekunstelde schrijfstijl.
De gebeurtenissen in een notendop: Stella pleegt 's nachts een inbraak, geholpen door een beroepsdief en haar schoolvriendje (ja, mooi meegenomen: een romance). De buit bestaat uit een stapel strafwerk op bestelling. Stella heeft geweigerd de prijsverhoging te betalen. Het oorspronkelijk overeengekomen bedrag wordt achtergelaten op de plaats van het misdrijf.
Vermakelijke gesprekken  tussen leeftijdgenoten onderling en met volwassenen vormen het hoofdbestanddeel. Het taalgebruik doet niet geforceerd modern aan en is daardoor niet verouderd. Wel reageren de kinderen soms al te gevat, gezien hun leeftijd: Eersteklasser Jetty citeert bijvoorbeeld feilloos en bovendien toepasselijk Vergilius. De schrijfster bedient zich niet van literaire fratsen zoals flashbacks, maar vertelt alles in chronologische volgorde. De wereld is overzichtelijk zwart-wit. Maar de moraal is verrassend tegendraads: De bestolene is een rotjoch. En de dieven hebben groot gelijk.
Kunnen recensies besparingen opleveren? Zeker. Desondanks moet je dit boek beslist lezen. Ik adviseer je om vooral steeds zèlf alles te onderzoeken. Daarna mag je voor mijn part het slechte behouden of verwerpen.
W.J. (Hans) Villerius werkte behalve als bankemployé, buffetchef, bootman en jazztrompettist ook als leraar geschiedenis. In die functie moest hij teksten van anderen beoordelen. Sarcasme maakte hem niet populair. Tegenwoordig exploiteert hij samen met zijn echtgenote een kleinschalig kinderdagverblijf. Sinds drie jaar neemt Hans deel aan schrijfwedstrijden. Daarbij ondervindt hij soms geduchte concurrentie van Annette Akkerman.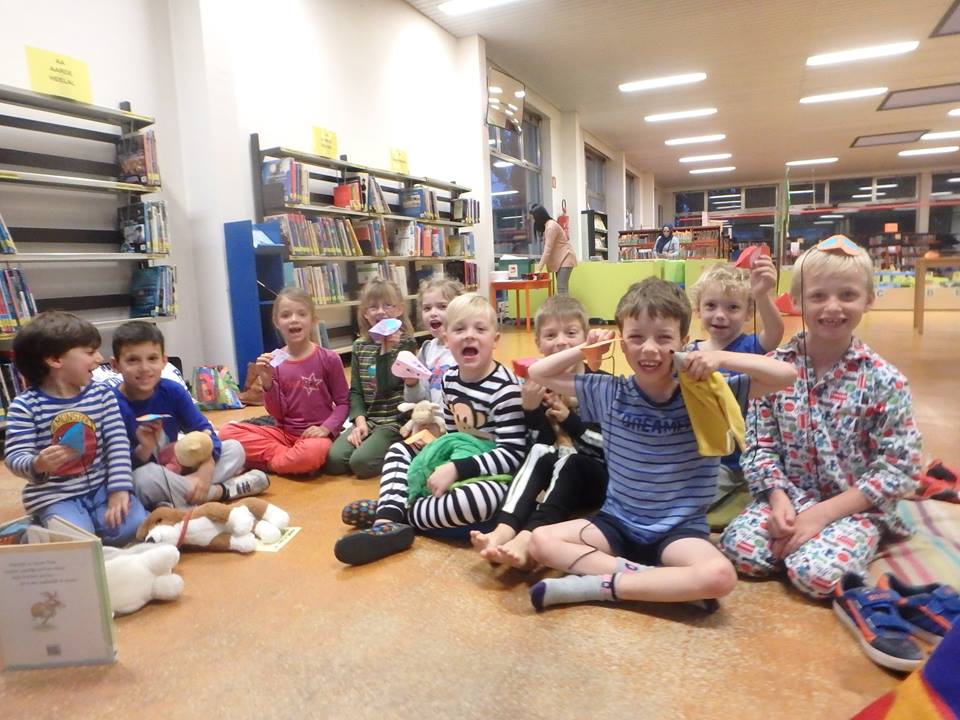 De wildcard van Katrien gaat naar…Ulrike Burki, bij wie Tommy Wieringa insloeg als een bom
Joe Speedboot, een bom van een boek

Tommy Wieringa heeft met Joe Speedboot een boek geschreven dat onder je huid kruipt. En dat daar blijft zitten, dagen nadat je het uit hebt.
Fransje is dertien als hij overreden wordt door een cyclomaaier.
Bijna een jaar later ontwaakt Fransje uit zijn coma en dit is alles wat er van hem overblijft:  veertig kilo lam vlees, één functionele arm en een geweldig observatievermogen.
In een schriftje houdt Fransje de geschiedenis van Lomark en zijn inwoners bij. Hij schrijft over alles, maar één inwoner in het bijzonder fascineert hem: Joe Speedboot.
Terwijl Fransje in coma lag is Joe als een meteoriet het dorp binnen gedonderd. Sindsdien wordt Lomark regelmatig opgeschrikt door ontploffingen en is de lucht broeierig van verwachting. Al snel bloeit er een bijzondere vriendschapsband tussen de lamme en de held.
Tommy Wieringa kiest voor een gehandicapte protagonist. Toch doet het boek nooit zielig of meelijwekkend aan. Fransje is een ijzersterk personage en in plaats van op het verminkte lichaam ligt de focus bijna altijd op Fransjes wonderlijke geest. Bovendien durft Wieringa heerlijk direct te zijn. Fransje heeft een condoomkatheder rond zijn fluit en heeft aan zijn rechterarm net genoeg om te rukken.
Bij Wieringa is er geen sprake van politiek correct rond de pot gedraai of verbloemend taalgebruik en juist dat maakt de personages zo levensecht.
Het is bijna alsof je morgen de trein kan nemen om even bij Fransje en Joe op bezoek te gaan.
Ook de taal in Joe Speedboot is van een uitzonderlijke kwaliteit. Soms is het meer schilderen dan schrijven wat Wieringa doet. 'De velden liggen te kreunen van de groeizaamheid, bomen vouwen hun bladeren uit met het genot van iemand die zich uitrekt.' Wieringa's taal leeft en blijft je ook na het lezen nog lange tijd bij. Het schrijfplezier spat van elke pagina en geeft je zin om zelf aan het schrijven te gaan. Joe Speedboot is een boek dat je twee keer leest. De eerste keer voor het verhaal en dan nog eens voor de taal.
Lyrische recensies zijn verdacht, maar het is bijzonder moeilijk om kritiek te geven op zo'n bom van een boek. Je zou kunnen zeggen dat Wieringa zijn fantasie soms net iets te ver doortrekt. Papa Afrika, Joes Egyptische stiefvader, vlucht naar Egypte in een zelfgemaakte boot en Engel, Fransjes vriend, sterft nadat er in Parijs een hond op zijn hoofd valt. En toch…. Toch klopt het allemaal.
Wieringa heeft met Joe Speedboot een kanjer van een boek aan het literaire landschap toegevoegd.
Ulrike burki (1998) houdt van filterkoffie, melige koosnaampjes en kaarsen die naar vanille ruiken. Ze schrijft vooral poëzie, maar zo nu en dan waagt ze zich aan cynisch proza, stiekeme liefdesbrieven of recensies van haar allerfavorietste boeken.
En daarmee liggen er zes teksten op tafel – drie genomineerden en drie wildcards. Heb jij een duidelijke favoriet? Op vrijdag 4 maart maken we bekend wie door Dirk Leyman als winnaar werd gekozen.