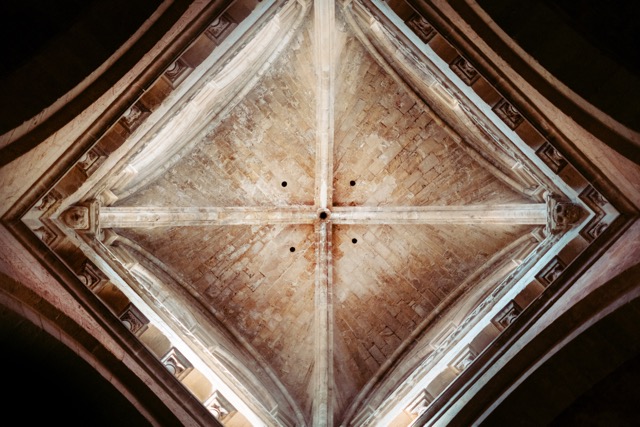 Dit is een bijdrage van onze vaste gastredactrice Hilde Devoghel
De Nobelprijs literatuur. Zelden een jaar meegemaakt dat de prijs zoveel aandacht kreeg. En het stopt niet. Dylan weigert resoluut om het Nobelprijs comité te woord te staan. Zal hij als mystery guest tijdens de uitreiking opduiken?
Tussenschotten en heilige huisjes zijn er om afgebroken te worden. Ik vind het perfect dat de Nobelprijs Literatuur naar een singersongwriter kan gaan. Het woord zegt het zelf, het gaat om een writer. Maar ramp o ramp, ik ben geen fan van Dylan.
Wat mij betreft had Stockholm een andere naam op de wereld mogen loslaten. Don DeLillo bijvoorbeeld.
Voor mij is DeLillo alleen al voor deze zin Nobelprijswaardig: 'Het hele menselijk bestaan is een begoocheling van het licht.' Ik overdrijf, maar het is een feit dat de auteur een van de grootste hedendaagse Amerikaanse schrijvers is. Vorige week stond ook zijn naam, naast die van Dylan en Murakami, op het lijstje van de tien kanshebbers.
Don DeLillo's werk werd al vaak gelauwerd en bekroond onder meer met een National Book Award (White Noise/Witte Ruis, 1985), een PEN/Faulkner Award (Mao II, 1991) en een American Book Award (Underworld/ , 1998).
Persoonijk las ik Falling Man/Vallende man, De engel Esmeralda en deze zomer zijn meest recente, zestiende (!) roman Point Omega/Nulpunt.
Don DeLillo 'sees and hears his country like no other'. Zo zeggen zijn collega's.
DeLillo voorspelde in zijn boeken ondermeer 9/11, de antrax aanvallen en de terreur. Al gaat hij niet prat op deze 'helderziendheid'.
Hij heeft een hekel aan journalisten die hem er op wijzen. In het verleden droeg hij steevast een kaartje bij zich dat eenvoudigweg zei: 'Ik wil er niet over praten'.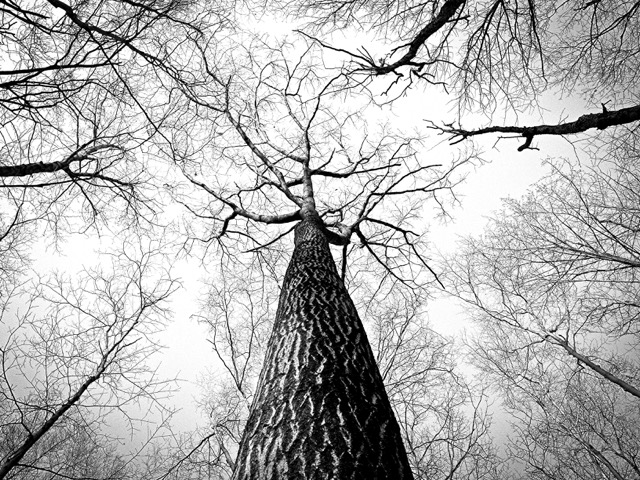 De Amerikaanse auteur met Italiaanse roots is op zijn best als hij met zijn verhalen of romans vervreemding, ongemak en angst kan veroorzaken. Hij reikt dus geen vrijblijvende thema's aan maar legt de vinger aan de pols van zijn tijd. Hij focust op de schaduwzijde: er lopen nogal wat freaks rond in zijn boeken. Wat is zijn mensbeeld?
"We bestaan uit verhalen en we zoeken in die verhalen naar veilige havens maar dat is een illusie. "
Lezers die een perfect einde willen waarin alle plotlijnen samen vallen beginnen best niet aan een Don DeLillo. Wie sporadisch een filosofische beschouwing rond tijd, ruimte, leven en dood kan smaken, raad ik Nulpunt aan.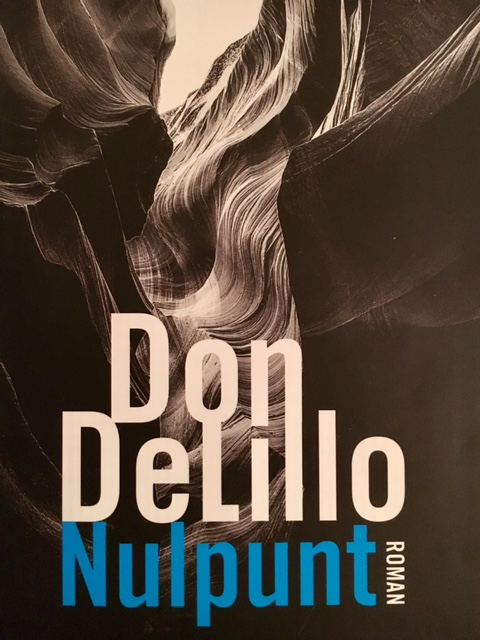 Het thema? Een getroubleerde vader-zoonrelatie in
een geheim toptechnologisch centrum midden in de woestijn, waar zieke mensen zich laten invriezen.
Via DNA-wissels krijgen die zieken de garantie dat ze in de toekomst in een betere, gezondere versie van zichzelf zullen ontwaken. Ze kiezen zelf de leeftijd waarop ze zullen terug keren. Ook wie nog gezond is kan zich alvast laten invriezen.
Zoveel is duidelijk, in Nulpunt is de aarde op zijn retour, de mensheid de weg kwijt, de dood uitgewist. In de woorden van DeLillo:
"De dood is een taaie gewoonte om mee te breken."
De mooiste scene in het boek is die waarin een ingevroren vrouw zelf aan het woord is. Enkele citaten:
'Ze is tegelijk de eerste persoon en de derde persoon zonder enige mogelijkheid om ze met elkaar te verbinden…Ze leeft binnen de onverbiddelijke grenzen van het ik….De woorden gaan nooit weg..Is dit de nachtmerrie van het ik dat zo strak om haar heen spant…'
Wat ons (ook in bevroren toestand) rest, is de taal. Alleen woorden, het benoemen maakt ons tot wat we zijn.
Daar krijgt een mens het zowaar warm en koud van.