Wie wint de zevende editie van onze columnwedstrijd? Welke tekst trok onze aandacht – en die van gastjurylid Rebekka De Wit tussen de 148 inzendingen? Dat maakten we gisteren bekend tijdens een literaire avond in Barboek. Wij delen het juryverslag.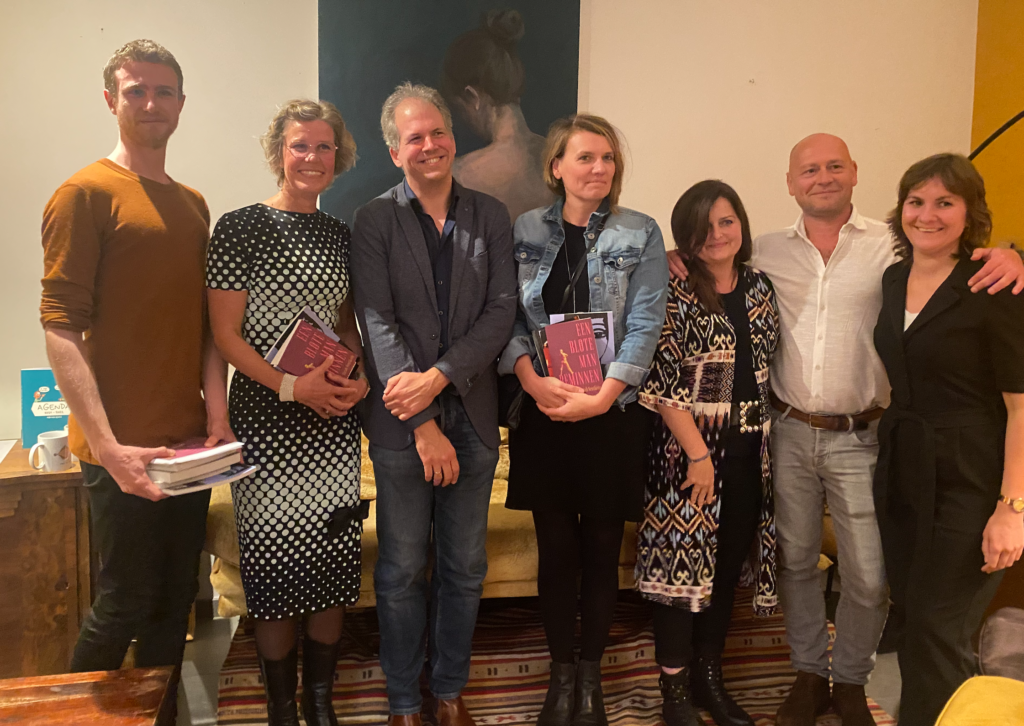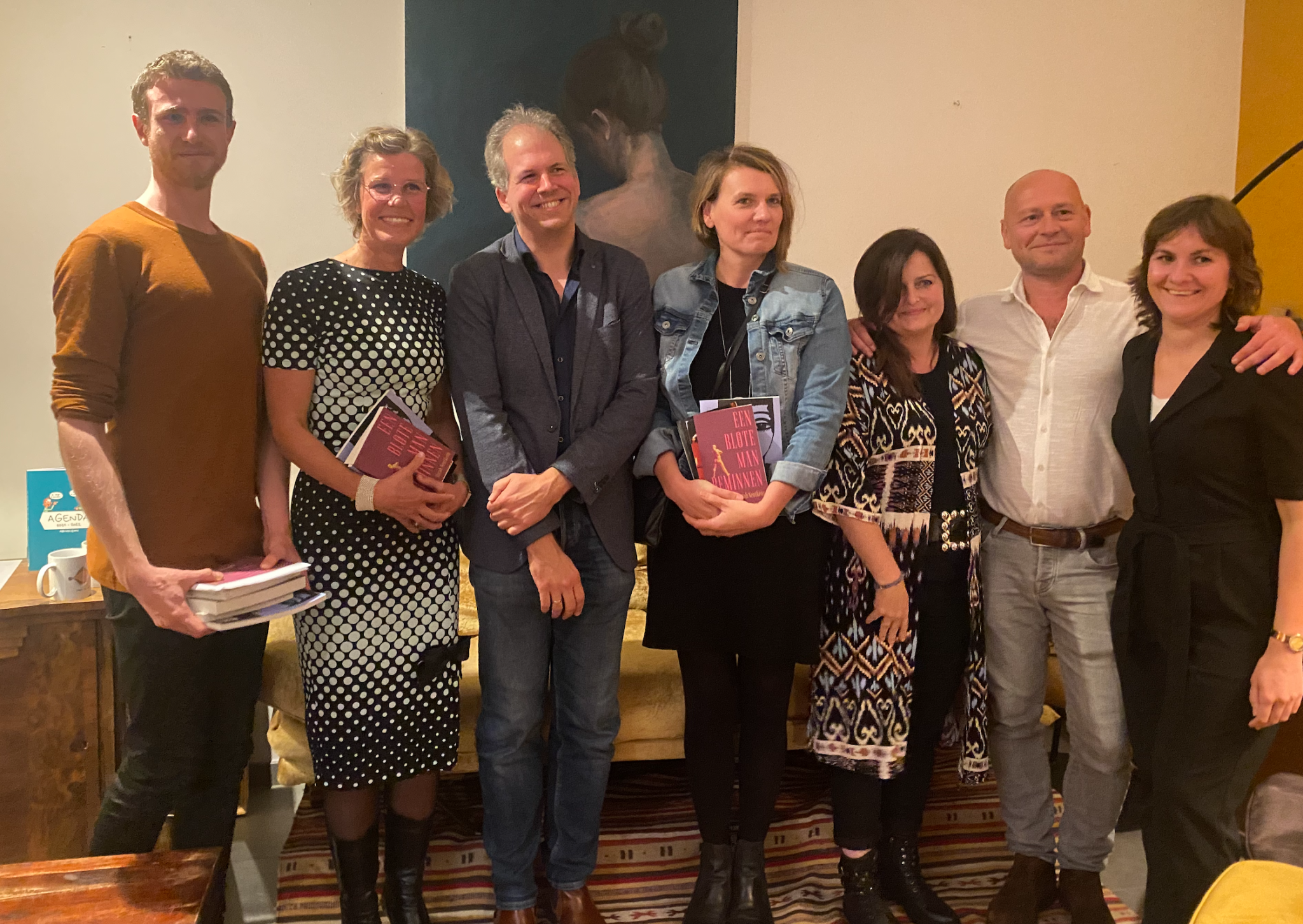 'Moet een column waargebeurd zijn?'
Het is een vraag die wij – als organisatoren van een jaarlijkse columnwedstrijd – wel vaker krijgen.
Het is allicht ook een vraag die acht van zich wel eens stellen. Vanavond zijn we hier immers niet alleen voor een literair programma, maar ook voor de prijsuitreiking van die jaarlijkse columnwedstrijd.
Dit jaar was het de zevende editie. En die brak meteen alle records met maar liefst 148 inzendingen. Van niveau bovendien, waardoor we voor het tweede jaar op rij werkten met longlist van 22 waaruit we een shortlist van 8 columns kozen.
Ons gastjurylid vonden we dit jaar in Nederland, met theatermaakster en columniste Rebekka De Wit die een wekelijkse column heeft in De Standaard Weekblad. Nadat we vorig jaar noodgedwongen al Zoomend jureerden met Thomas Siffer in Puglia, deden we het dit keer live in Amsterdam. Hoogzwanger – meteen ook de reden waarom ons jurylid er vanavond niet bij is – bepaalde Rebekka de winnaar en gaf ze ook aan wie met de tweede en derde prijs gaat lopen.
De jurering gebeurde achter gesloten deuren. Wij delen het juryverslag.
Maar voor we dat doen, delen we graag het antwoord van Rebekka op de vraag: 'Moet een column waargebeurd zijn?'
'Een column moet niet waar zijn op een anekdotisch niveau', zei ze ons. 'Een column is in wezen fictie die waar zou kunnen zijn. Als ik een column schrijf', besloot ze, 'dan lieg ik non-fictie.'
Non-fictie liegen, wij vinden het een mooie schrijftip voor aspirant-columnisten. Beschouw het als een cadeautje van Rebekka aan jullie.
En dan laten we jullie niet langer in spanning.
Het verslag in willekeurige volgorde.
Ilse, we weten niet of jij op de hoogte bent dat Rebekka naast een straffe columniste ook een bijzonder sterke theatermaakster is. Haar feedback kwam dan ook uit die richting. Achteraanval zou volgens haar erg goed kunnen werken op een podium. 'Een speeltekst vol ferme uitspraken, met een geinig – hadden we al gezegd dat Rebekka uit Nederland komt – einde', dat was haar conclusie. Ilse, bestorm dat podium maar.
Bumba bashen, het is iets wat we hier in Vlaanderen collectief doen. Gert met jouw Leve Bumba vertolk je dan ook een onpopulaire opinie. Terecht steek je de draak met het onzinnige idee dat onze kinderen het uithangbord moeten zijn voor onze eigen smaak. Pluimen voor moed en originaliteit gaan bij deze naar jou.
Isabel, met Wind- en waterdicht – over jouw zoektocht naar een deftig onderkomen – speel jij op herkenbaarheid. Volgens ons kunnen veel lezers zich herkennen in jouw observaties. Kijkdagen waarop je je voelt als een bezoeker aan de Grotten Van Han, we kunnen er ons iets bij voorstellen. Isabel, al voor de derde keer ben jij bij de acht genomineerden. Is dat geen straffe prestatie op zich?
'Heel benieuwd naar wat dit op een podium zou doen.' Joost, ook jouw Beste weddingplanner vindt Rebekka een echte speeltekst. Je moet maar eens proberen om ze hardop te lezen: dat werkt erg goed. Dat zinnetje over die grenzen bijvoorbeeld, daarmee kan je scoren op een podium. Al hebben we ook heel erg moeten gniffelen om dat feesthoedje. Joost, ga op zoek naar dat vrij podium, wij duimen!
Nynke, naast theatermaker en columnist, is Rebekka De Wit ook nog schrijfdocent aan het Koninklijk Conservatorium in Antwerpen. In die hoedanigheid is ze getraind in het herkennen van potentieel talent. Wel Nynke, in jou ziet Rebekka potentieel, veel potentieel. Uit Tietenfestival spreekt een grote gevoeligheid voor veelzeggende beelden. Bovendien staan er een paar wel erg mooie zinnen in. Nynke, voor jouw scherpe observatievermogen krijg jij onze aanmoedingsprijs.
En dan zijn we nu bij de podiumplaatsen gekomen.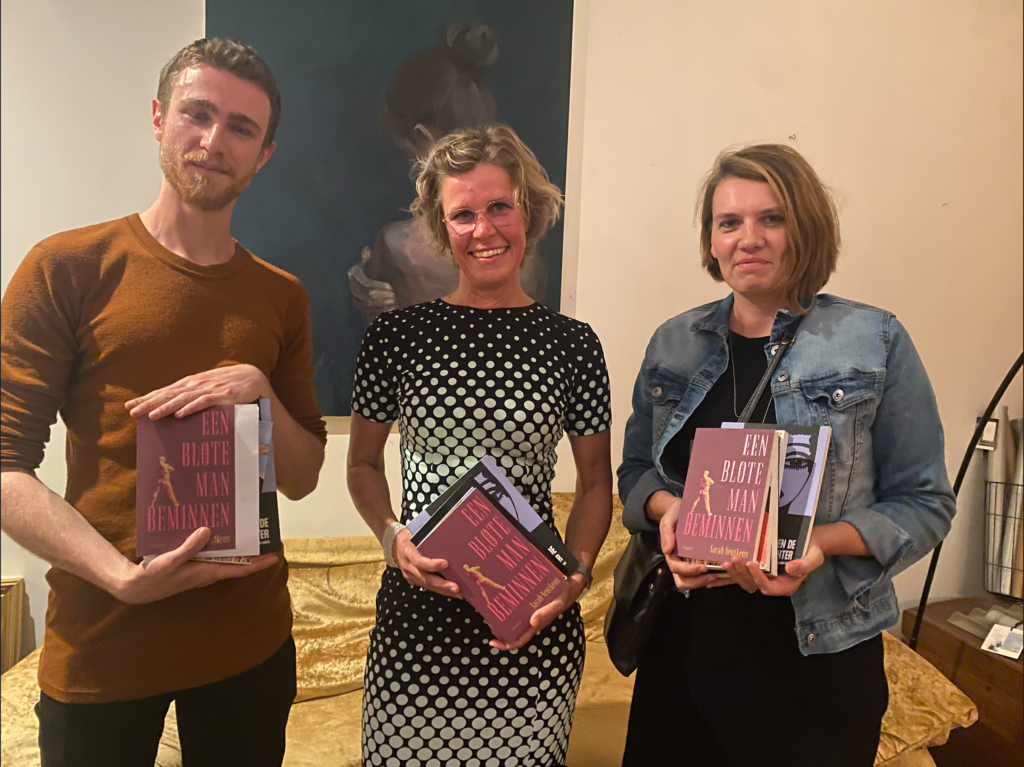 Iris, Lifecoach zou volgens Rebekka het begin van een ganse romancylcus met Knausgård-achtige allures kunnen zijn. 'Veelbelovend' vindt ze het, en al zeker omdat vorm en inhoud zo mooi samenvallen. 'Onthecht', is het woord dat ze daarvoor gebruikt en dat is een compliment. We zijn alvast benieuwd of deze epische opzet het startschot vormt van een ganse kroniek.
Daarom, Iris, proficiat. Jij wint de derde prijs.
'Zit ik in een spiegel te kijken?' die vraag stelde Rebekka zich na het lezen van jouw De man die mij verwart, Marlies. Daar waren wij eerlijk gezegd niet verbaasd over. Jij schreef namelijk een echte Rebekka De Wit column: bevreemdend en scherp geobserveerd. Timing, opbouw, ritme… het zit allemaal goed. De man die mij verwart is geestig en ontroerend tegelijk. 'Ik voel hier bloed,' zei Rebekka nog. En ook dat was een compliment.
Marlies proficiat, jij wint de tweede prijs.
En zo zijn we bij de winnaar van onze columnwedstrijd gekomen. Boet, de jury was unaniem en enthousiast. Jij hebt talent. Met het tragikomische De Brunch brak jij ons hart. De beeldende tekst zit zowel qua humor als qua emotionaliteit helemaal goed. Bovendien is ze tijdloos. Volgens ons kan ze dus zowel meteen in de krant, als in een bundel met korte verhalen. Boet, proficiat, jij wint de eerste prijs.