Je tickets zijn geboekt, je koffer staat klaar en de laatste werkmail is de deur uit. Oef. Tijd voor vakantie: ontspanning, reizen en een stapel boeken wegwerken. Wij gaven al heel wat literaire reistips mee, zoals Londen, Parijs, Bournemouth, Bari, Sri Lanka en zelfs een literair zomermenu, dus tijd voor wat anders, nu 1 september op de loer ligt.
Gebruik je tijd in het buitenland nuttig en leer deze zomer bij. Of je nu op citytrip gaat, een week languit op het strand gaat liggen of op trektocht vertrekt, deze boeken inspireren je op werkvlak.
Niks doen, J. Keith Murnighan, Spectrum
Heerlijk, een cocktail bij de hand, zicht op zee en als enige taak een middagdutje op je ligstoel. Dat is exact wat Keith Murnighan aanraadt in zijn boek 'Niks doen'. Managers die alles willen controleren, lopen zichzelf namelijk snel voorbij. Goed leiderschap bestaat erin doelen te stellen, taken te delegeren en… nog eens van je cocktail te sippen
De Starbucks strategie, Jodeph A. Michelli, Spectrum
Plan je een citytrip, dan is de kans groot dat je een bezoekje aan Starbucks op het programma zet. Een koffie bestellen bij Starbucks is namelijk een cultureel fenomeen geworden en dat hebben de managers bij 's werelds populairste koffiezaak goed gezien. Verdiep je in de vijf succesprincipes achter het koffie-imperium.
Show your work, Austin Kleon, Lannoo
Inspireert een culturele rondreis jouw creativiteit? Wil je na het bezoeken van interessante musea je werk en ideeën meer in de kijker zetten? Kleon houdt het simpel, met 10 punten die je helpen je creativiteit een zetje te geven. Wij delen alvast nummer 4 mee: 'Open een curiositeitenkabinet'. Dan weet je meteen wat je met jouw reissouvenirs kan aanvangen.
Het grote sollicitatiewerkboek, Aaltje Vincent, Spectrum
Even tussen twee jobs in en dus geen vakantie gepland deze zomer? 'Het grote sollicitatiewerkboek' helpt je in no-time aan een nieuwe job. Tips, voorbeelden, invuloefeningen en checklists zetten je op weg en maken van jou een onweerstaanbare kandidaat.
Gids voor de kantoorjungle, Japke-d. Bouma, Nieuw Amsterdam
Een ideaal boek om te lezen onder je muskietennet in het regenwoud. Terwijl de jungle om je heen krioelt, kan jij je verdiepen in de verschillende types die van de werkvloer hun territorium maken. Leer hoe 'de bitch', de 'geboren leider' en 'de Very Important Person' elkaar als prooi zien, de woekerende jungle overleven en jacht maken op promotie.
Project Safari, Mario Neumann, Spectrum

Is jouw project van de vakantie 'the big 5' vastleggen op de gevoelige plaat? Lees er dan Mario Neumann's boek op na. Zijn handboek verzekert je van succesvol projectmanagement en begeleidt je op je avontuurlijke reis vol obstakels.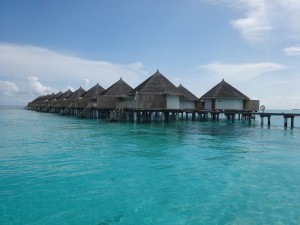 Veel lees- en reisplezier.
Dit artikel verscheen eerder op de blog van Streekpersoneel.be