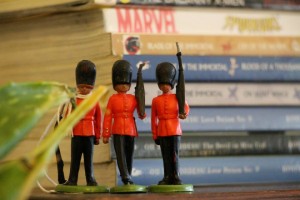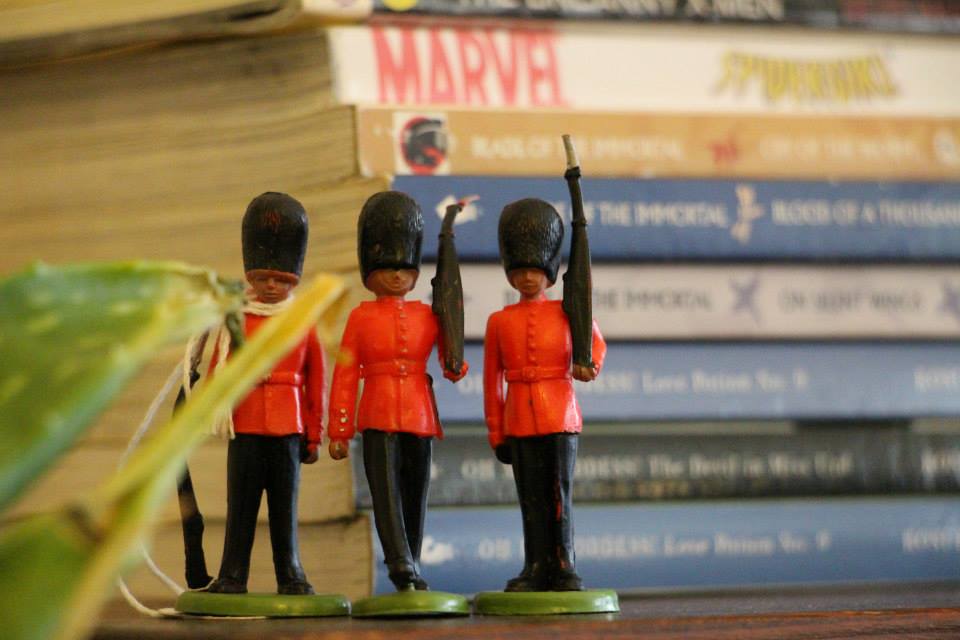 'What a wondrous place this was – crazy as fuck, of course, but adorable to the tiniest degree.'
(Bill Bryson, Notes from a Small Island, Black Swan)
Groot-Brittannië, you love it or you hate it and…  I LOVE IT. Daarom ging ik afgelopen weekend samen met drie vriendinnen voor een korte trip naar Bournemouth, een typisch Brits stadje aan de Dorset Coast. We bezochten er het studerend nichtje van twee van de vriendinnen en dompelden ons een weekendje onder in 'marmite, village fetes, country lanes, people saying 'mustn't grumble' and 'I'm terribly sorry but', people apologizing to me when I conk them with a nameless elbow, milk in bottles, beans on toast, haymaking in June, stinging nettles, seaside piers, Ordnance Survey maps, crumpets, hot-water bottles as a necessity, drizzly Sundays' (opnieuw Bill Bryson). 
Om toch geen drie dagen zonder boeken te moeten overleven, verkennen we ook het literaire Bournemouth.
Na het inchecken in een typisch Engelse B&B (lees: bloemetjesovertrekken, English breakfast en een zeer hartelijk onthaal) worden de reisplannen gesmeed in The crooked book, een koffiebar, tweedehands boekenwinkel én vintage shop in Boscombe. De chai latte is er overheerlijk, het boekenaanbod apart en zelfs een tikkeltje cult.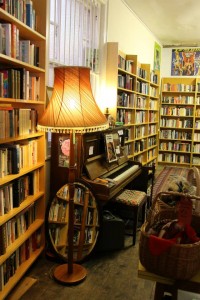 In Bournemouth city stoppen we even later – na een halte in de Build a bear winkel waar je je eigen teddybeer kan maken, van vulling tot kledij en een kloppend hartje – in de Waterstones. Waterstones mag dan wel een keten zijn, voor mij is deze winkel toch wel het walhalla van de Engelse boeken.
Ik schaf er London van Edward Rutherfurd aan, één van de vijf boeken die ik in 2015 absoluut wilde lezen. Rutherford is gekend om zijn historische romans die de geschiedenis van een stad vertellen… op een uitgebreide manier… slik… want London telt 1302 bladzijden en Engelstalige historische romans lees ik helaas niet aan 100 bladzijden per uur. Ik grits ook nog Notes from an island van Bill Bryson mee, maar daar ga ik niet te veel over verklappen, want ook Eveline is fan en vertelt er hier binnenkort meer over.
Op het einde van de Shopping Arcade doemt St Peter's Church op. Op het oude kerkhof ligt Mary Shelley, de auteur van Frankenstein begraven. De schrijfster heeft nooit in Bournemouth gewoond maar had de wens om er begraven te worden samen met haar ouders die eerder hun graf hadden in St Pancras in Londen. Mary Shelley was getrouwd met de romantische dichter Percy Bysshe Shelley. Hij overleefde zijn vrouw maar verdronk in de buurt van Italië. Daar werd hij gecremeerd, maar volgens de traditie vatte zijn hart geen vuur. Dit werd overgebracht naar Engeland waar het jaren later in het familiegraf van Mary Shelley werd gelegd.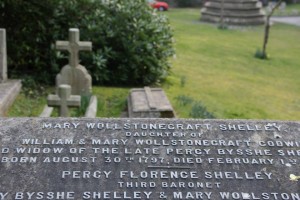 Na zoveel serieux is er gelukkig het happy hour in de stijlvolle cocktailbar 1812 waar de cocktails met zorg worden geshaket.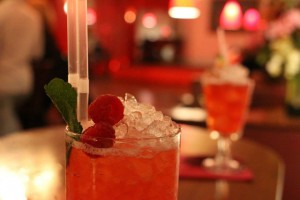 Zaterdag trekken we naar buiten. 's Ochtends staat er een strandwandeling langs de Dorset oftewel Jurassic Coast op het programma. Hoeveel ongerepter is de Engelse kust, hoe charmant zijn de strandkabines… en hoe belachelijk is paddle boarding, een soort van roeien op een surfplank dat heel populair blijkt te zijn. Jane Austen was geïnspireerd door deze kustlijn toen ze Persuasion schreef en ook  Thomas Hardy's Tess of the d'Urbervilles speelt zich voor een stukje af in Bournemouth.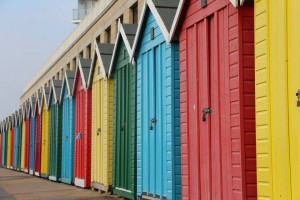 In de namiddag verkennen we het natuurpark New Forest. We zijn – als we niet wegzinken in het moeras – helemaal onder de indruk van de hoge bomen, de uitgestrekte heidelandschappen en de wilde paarden. Edward Rutherfurd wijdde The forest geheel aan dit bijzondere Nationaal Park.
Voor al het niet-literaire geldt: what happens in Bournemouth, stays in Bournemouth. Maar opnieuw was ik bijzonder verrast door het book lovers character van Groot-Brittannië dat blijkt uit zoveel kleine dingen als dit literaire hebbedingen rekje in tankstations en het goedgevulde boekenkastje in de B&B.
PS. Voor de (meeste) foto's gaan de credits naar reisgezel Sofie Van Loock!