Samen lezen met Silvie Moors van De dagen
Rond Sinterklaas ben ik te gast in een wel heel bijzondere leesclub. Geen verdoken wijnclub, geen vriendinnenkliekje, noch een groepje culturo's in een hippe boekhandel. In 't Werkhuys, een ontmoetingscentrum in Borgerhout ga ik met een groepje van zeven samen lezen onder leiding van Silvie Moors, de begeesterde oprichtster van DE DAGEN.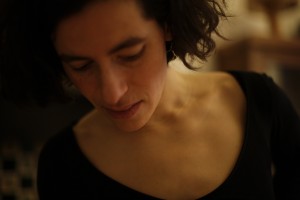 Onder het motto 'alle dagen lezen' brengt DE DAGEN  'schoonheid op kwetsbare plekken'. Het idee ontstond uit leesexperimenten die Silvie deed met psychiatrische patiënten in Mechelen. Samen met hen las ze Vele hemels boven de zevende (Griet Op de Beeck, Prometheus), maar dat bleek zo'n pageturner dat de patiënten niet op hun wekelijkse sessie konden wachten om verder te lezen. Zo stelde ze haar aanpak bij. Rond dezelfde periode kwam Jane Davis met de Reader Organisation naar België kwam en Silvie sprong mee op de kar van het samen lezen. Vandaag telt DE DAGEN 7 leesgroepen.
Ondertussen las Silvie ook theaterteksten in HETPALEIS waarbij de leesgroep achteraf de voorstelling bijwoonde, zijn er leesvakanties en Warme Boekenavonden. Zo komt Sven Gatz op 27 januari naar 't Werkhuys.  Bij haar thuis organiseert Silvie bibliotherapie voor individuen of groepjes. Op basis van een vragenlijst zoekt ze fragmenten, verhalen en gedichten uit die bij de persoon passen en die ze dan samen leest en bespreekt.
In de Zuidpoort in Gent deed ik al eerder aan samen lezen. Wat zich toen voltrok was zo magisch en schoon, dat ik het opnieuw wil proberen, zeker nu Silvie herself de leesclub begeleidt. In Borgerhout komen elke dinsdag een 40-tal geïnteresseerden samen in drie leesgroepen. "Het is een heel gemengd publiek, gaande van gepensioneerden, over studenten tot psychiatrisch patiënten. De deelnemers kennen elkaars achtergrond niet en dat doet er ook niet toe. Sommige mensen vinden ons rechtstreeks, anderen werden toegeleid via Recht-op, een vzw waar armen het woord nemen. Nog anderen komen nadat ze het samen lezen ervaren hebben in de psychiatrie."
Op deze winterse dinsdag heeft Silvie een ontdeugend Sinterklaasgedicht van Annie M.G. Schmidt meegebracht dat met heel veel gegrinnik wordt onthaald. Na het voorlezen worden er herinneringen uit de kindertijd en culturele verschillen opgerakeld. Alle meningen zijn even waardevol voor Silvie.
Of iemand nu het rijmschema van het gedicht gaat analyseren, een vergelijking maakt met La vita è bella of vertelt hoe hij/zij achter de waarheid over de Sint kwam, iedereen mag uitspreken.
Al gauw wordt het een diepgaand gesprek over leugens en geloof. Het is prachtig om te zien hoe deze mensen met totaal verschillende achtergronden en vermoedelijk ook heel wat bagage elkaar respecteren en vinden. "Respect hebben en zorgen voor elkaar vind ik heel belangrijk. Alle gedachten zijn evenwaardig – of je nu gestudeerd hebt of niet – en dat leidt vaak tot heel bijzondere inzichten. Soms zijn de gesprekken meer anekdotisch, een andere keer wordt er meer aan tekstanalyse gedaan.
Bij elke tekst gebeurt er wel iets. Je denkt, vandaag houden we het luchtig en dan gaat het plots over geloof. Dat beschouw ik echt als een cadeau."
Als tweede tekst heeft Silvie een moordverhaal van Roald Dahl gekozen, winterwellness noemt ze het lange verhaal. Iedereen luistert geconcentreerd als Silvie het paginalange verhaal voorleest. Een heel fijne gewaarwording om voorgelezen te worden. Er wordt gediscussieerd of het nogal onderdanige hoofdpersonage saai of attent is en of haar man echt zo'n klootzak is. Iemand haalt  zijn eigen scheiding aan. "Er ontstaan heel wat vriendschappen in zo'n groep, mensen worden aangemoedigd om samen nog culturele activiteiten te ondernemen of gaan net meer beginnen lezen."
Hoewel de teksten van vandaag eerder luchtig zijn, gaat Silvie zwaardere teksten niet uit de weg. "We lezen ook Murakami of Kafka en teksten over de dood. Ik vermijd die thema's niet, maar als het wat gevoelig wordt, kan ik de aandacht terugbrengen naar de tekst. Achteraf is er altijd soep. Als ik het gevoel heb dat iemand nog ergens mee zit, dan heb ik de kans om even na te babbelen. Natuurlijk zijn de leesbegeleiders geen therapeuten. Als het echt nodig is, dan spreek ik iemand uit het netwerk van de leden aan. Ik lees ook in de psychiatrie en daar zal ik 's avonds teksten over zelfdoding wel vermijden. Daar wil ik de mensen niet de nacht mee insturen. In die context zijn schoonheid en troost net meer belangrijk. "
Silvie lijkt me een enorm contente madam. Ze doet wat ze graag doet maar waar ze misschien nog het meest fier op is, is het feit dat ze aan empowerment doet.
"Alle leesbegeleiders waren eerst zelf deelnemers. Dat is een voorwaarde. Dat ik daarin ben geslaagd, geeft een fantastisch gevoel."
Chapeau Silvie voor dit prachtige initiatief!