Nog even over columns schrijven
De Standaard-columniste Nele Van Den Broeck legt uit hoe je een column versiert en Ian McEwan relativeert het genre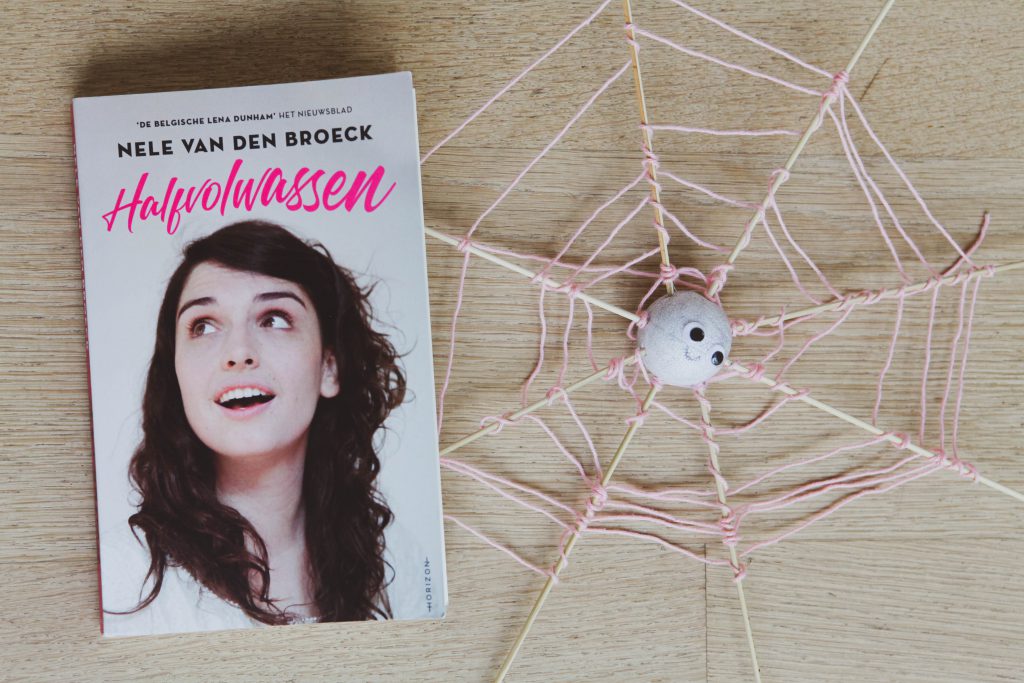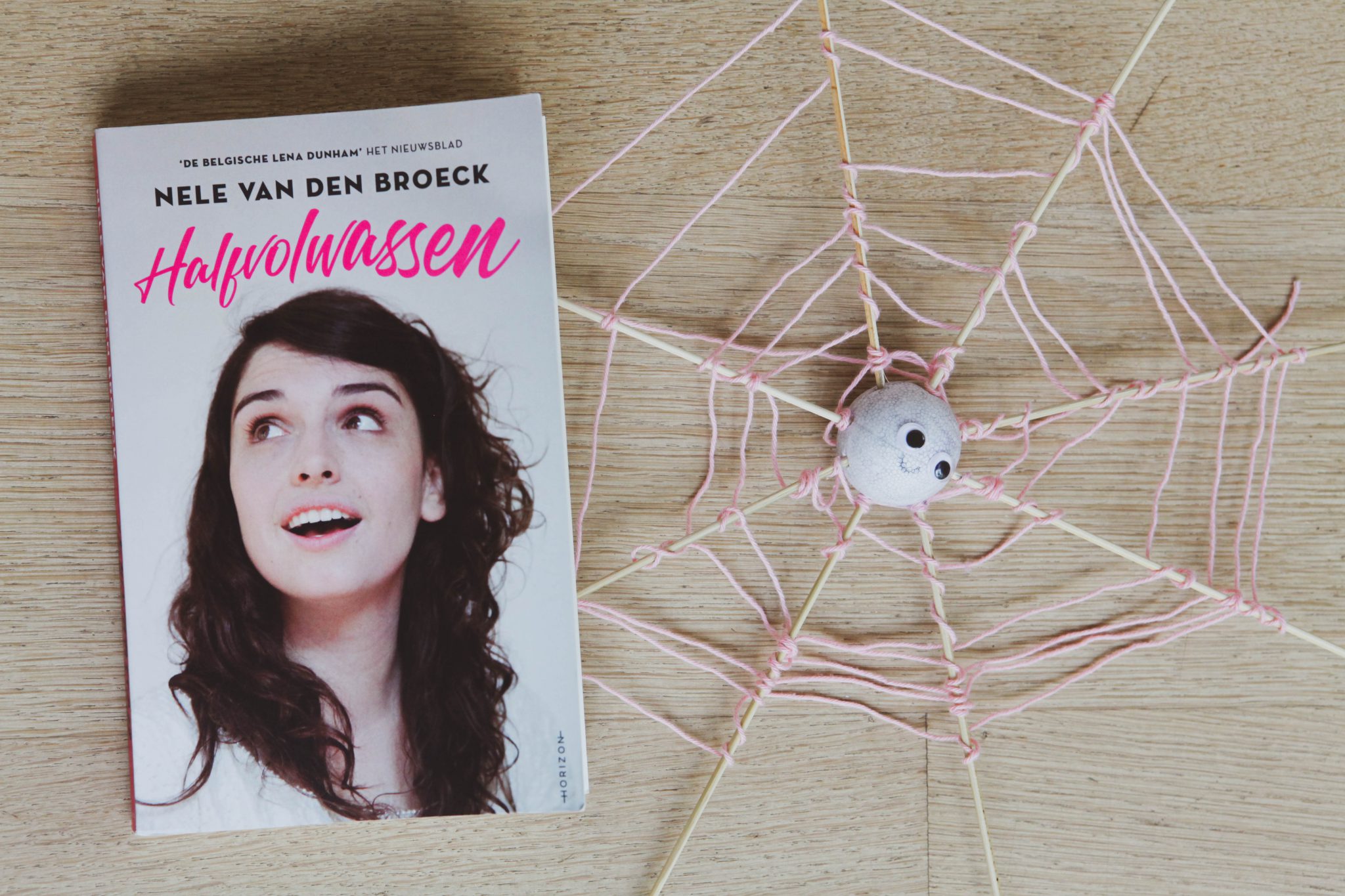 Nee, is dat echt alweer ruim twee weken geleden dat we Bert Aerts tot winnaar van onze 5e columnwedstrijd kroonden? Dat wil dan meteen zeggen dat jullie nog zo'n veertig weken hebben tot de deadline van de zesde wedstrijdeditie, jaargang 2020. Veertig weken, dat klinkt Bijbels lang, maar mispak u niet. De stap van 'nog eeuwen tijd' tot 'shit, is dat tegen morgen?' is soms in een oogwenk gezet. Ons gaat ze alvast niet in snelheid pakken, die klok. Ons gastjurylid voor volgend jaar is al gestrikt: niemand minder dan Nele Van Den Broeck, die sinds 2014 tweewekelijks een column schrijft in De Standaard.
Nele had mij al in 2013, toen ze nog meer zong dan schreef – met dat fantastische statement in het liedje 'Beyoncé' van haar groep Nele Needs a Holiday:
"For when I drink, I always think, that I'm Beyoncé. When I drink, I always think that I can dance that way."
Wie ooit de Wisper-cursus columns schrijven bij mij volgde (zoals de schrijver van deze tekst en de schrijfster van deze – mijn paradepaardjes), weet dat ik geen boompje maar een Zoniënwoud kan opzetten over Van Den Broecks column 'Alle Menschen werden 30″. Een hele, hele goeie tekst. En deze Nele heeft nu dus een boek uit, Halfvolwassen, bij uitgeverij Horizon. Dat werd aangekondigd als haar 'debuut' en een 'anti-schone-schijn-boek vol zelfrelativering'. Ik had daarom een early memoir verwacht, genre Amy Poehler/ Tina Fey, wellicht op basis van de columns, maar toch grondig herwerkt. Halfvolwassen blijkt echter 'gewoon' een bundeling van de teksten die Nele de afgelopen vijf jaar schreef – waarbij ik die 'gewoon' nadrukkelijk tussen aanhalingstekens zet, omdat het dus géén goed adjectief is om haar buitengewoon grappige, pijnlijk eerlijke en soms ronduit melancholische columns te typeren. Absoluut lezen, die bundel! Ik ben nu halfweg en sta versteld hoeveel teksten nieuw zijn voor mij, terwijl ik me toch een trouwe lezeres van haar columns waande…
Omdat ik weet dat aspirant-columnisten altijd nieuwsgierig zijn hoe je een plek als columnist bij de krant versiert, citeer ik Nele (p.9):
"Ik heb toen (na twee vernietigende recensies, eerst over haar radioprogramma en later over haar debuutplaat, red.) mijn stoutste schoenen aangetrokken en met bevende vleugeltjes een mail geschreven naar de hoogstgeplaatste vrouw die ik in het colofon kon vinden.
'Geachte mevrouw,' schreef ik, 'dit is al de tweede keer dat een oude man in uw krant een neerbuigende column over mij schrijft.
Blijkbaar ben ik als onderwerp zeer interessant. Maar aangezien ik toch de ervaringsdeskundige bij uitstek ben, stel ik voor dat ik vanaf nu de column zélf schrijf. In bijlage vindt u een voorbeeld, met hartelijke groet, et cetera.'"
Ha, goed gedaan! En het doet ook wel denken aan het advies dat Valerie Eyckmans vorig jaar gaf op de prijsuitreiking van onze columnwedstrijd.
Anyway, oprecht aanbevolen leesvoer, die Halfvolwassen.
En als uitsmijter nog een tweede lang citaat, deze keer uit 'Amsterdam' van Ian McEwan (geen gebrek aan aandacht voor hem op deze blog), waarin hoofdredacteur Vernon Halliday van kwaliteitskrant The Judge tijdens een redactievergadering dit gesprek op gang brengt:
'Het wordt tijd dat we meer columns gaan plaatsen. Die zijn goedkoop, en iedereen doet het. Jullie weten wel, we nemen iemand met een laag tot gemiddeld IQ, mogelijk een vrouw, en laten die schrijven over, nou ja, maakt niet uit. Je kent dat wel. Gaat naar een receptie en kan niet op iemands naam komen. Twaalfhonderd woorden.'

'Een soort navelstaren,' opperde Jeremy Ball.

'Niet helemaal. Staren is te intellectueel. eerder navelkletsen.'
'Weet niet hoe haar videorecorder werkt. Heb ik een te grote kont?' vulde Lettice behulpzaam aan.
'Mooi zo. Nog even doorgaan.' De hoofdredacteur bewoog wriemelend zijn vingers in de lucht om de ideeën uit hen te trekken.
'Eh, een marmotje kopen.'
'Zijn kater.'
'Haar eerste grijze schaamhaar.'
'Krijgt bij de supermarkt altijd het karretje met het haperende wieltje.'
'Uitstekend. Bevalt me. Harvey? Grant?'
'Mm, altijd je pen kwijt zijn. Waar blijven die toch?'
'Eh, kan niet met zijn tong uit het kleine gaatje in zijn kies blijven.'
'Fantastisch,' zei Frank. 'Iedereen bedankt. Mrogen gaan we hiermee verder."
Make no mistake – wij houden van Ian McEwan. Maar wat is dat verdorie met die neerbuigende oude mannen bij de krant?!