Hilde Devoghel is geen onbekende voor lezers van deze blog. Zo kaapte ze de hoofdprijs weg in onze allereerste columnwedstrijd, deelde ze hier haar kortverhaal Demonen en schreef ze enthousiaste recensies over werk van o.a. Rosa Montero en Don DeLillo. Dit voorjaar debuteert Hilde als dichter met de bundel 'Meestal zijn we aardig' (Pelckmans). This Is How We Read mocht de vragen stellen op de presentatie!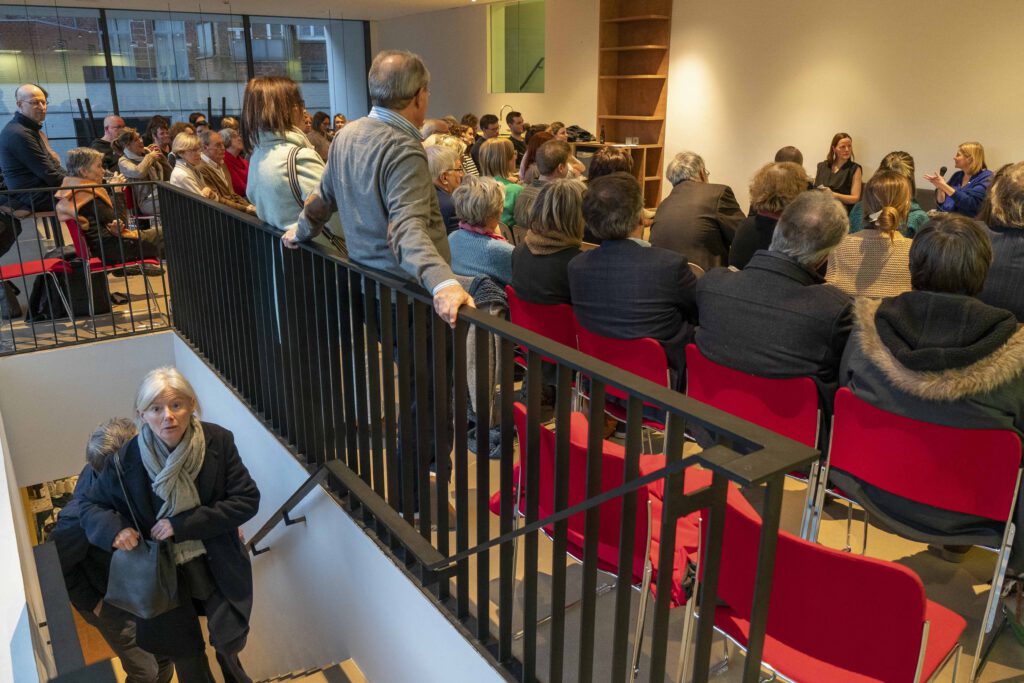 Eerste vaststelling: het is druk bij Barboek in M. In de zaal zitten zo'n 70 mensen klaar voor de poëzieavond. Ik denk aan het gelijknamige gedicht van de Poolse Nobelprijswinnares Wislawa Szymborska:
"Muze, geen bokser zijn betekent helemaal niet zijn.
Een brullend publiek heb je ons onthouden.
Er zijn nu twaalf mensen binnen,
tijd om met lezen te beginnen.
De helft is er omdat het regent,
en de rest, dat is familie, Muze."
Hilde brengt meer dan 12 mensen op de been. We beginnen verrassend met 1-0 voor de debutante. Poëzie is de wereld van de oneindige mogelijkheden!
Het woord 'debutante' is wat gek voor iemand met zoveel schrijfkilometers op de teller als Hilde. Ze heeft ruime ervaring als redacteur, journalist en ghostwriter: "Thuis noemden mijn ouders mij 'Het Schrijverke'. Het heeft er altijd wel ingezeten, maar met dichten ben ik toch pas een achttal jaar geleden begonnen. Omschrijf het gerust als een late roeping."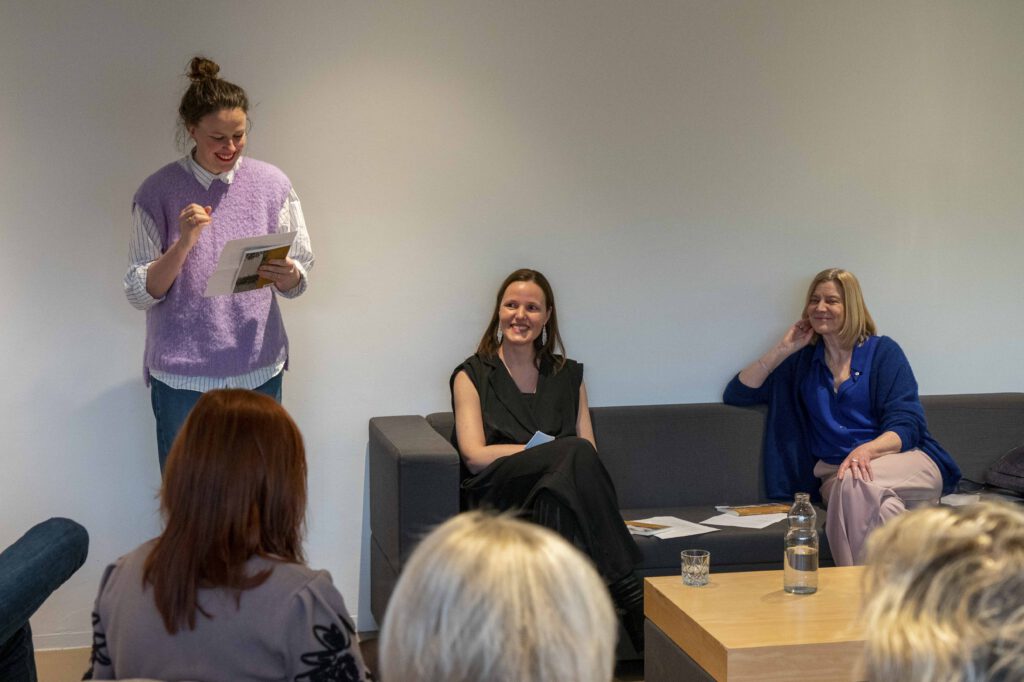 In 2021 stuurde ze een reeks gedichten naar Julie Verhaert, uitgever bij Pelckmans. Hilde: "Die eerste teksten hebben de bundel niet allemaal gehaald. We zijn op zoek gegaan naar rode draden, samenhang. Het is een lang proces van selecteren en bijschaven geweest, maar ik ben blij met het resultaat."
'Meestal zijn we aardig' is opgedeeld in vier reeksen van telkens ongeveer tien gedichten. 'Een horizon van vorig zijn' bevat reflecties over gemis en de dood van Hildes moeder in het voorjaar van 2021. 'Ook dat ben ik' is filosofischer en een vrolijk spel met taal. In de gedichten bij 'Het helpt om kogelvis te zijn' kan Hilde haar verwondering over wetenschappelijke inzichten en natuurverschijnselen kwijt. En onder de kop 'in het geheugen van mijn armen' schrijft ze over 'de liefsten' in haar leven.
Humor en herkenbaarheid zijn belangrijk in Hildes teksten.
Sommige gedichten (vooral uit het eerste deel) zijn kwetsbaar en ontroeren, maar in de meeste staan vrolijkheid en verwondering voorop.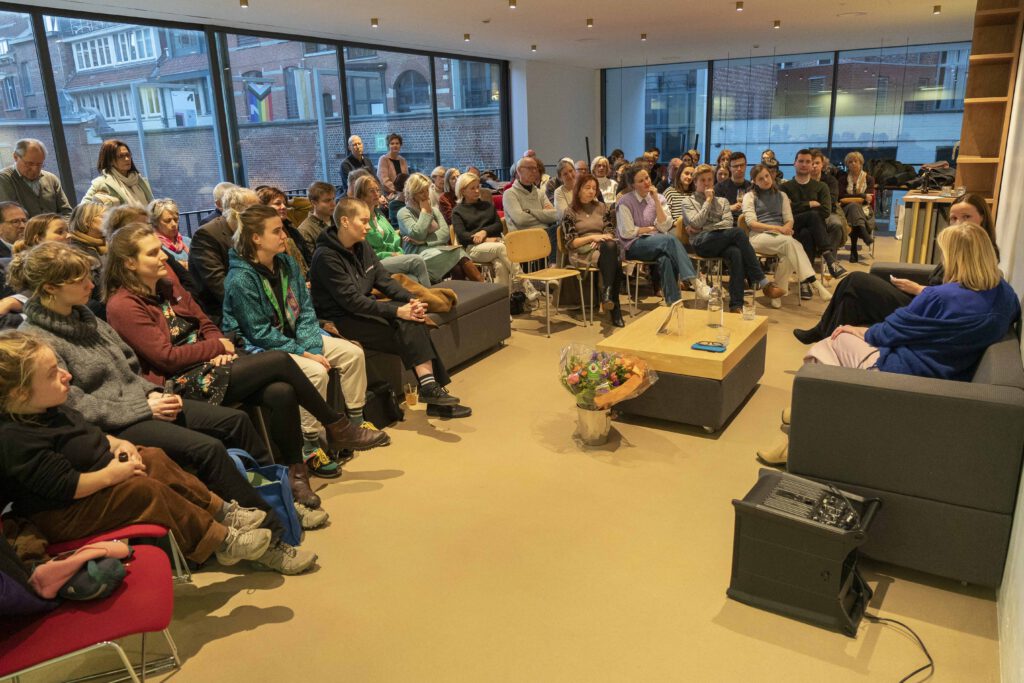 Drie citaten uit evenveel gedichten:
Vandaag is een dag die jurken draagt (…) een ruim zittende zen van een dag die je ademhaling vertraagt – de leegte in je hoofd verjaagt
Er zit een vergelijking met onbekenden in de boom – we gaan er nieuwsgierig onder staan
We lopen ze tegen het lijf nu – op de trap, in de kelder – de gevolgen van onze daden (…) – we zouden ze moeten bekampen – maar blijkt dat ze fijn gezelschap zijn – we highfiven en hebben binnenpret – gisteren dronk er eentje zich lazarus – we kregen hem amper in bed.
Het zijn concrete dichtregels, die toch doen dromen. Opbeurende beelden, maar niet zonder gewicht.
Van Hilde mocht ik 3 gedichten kiezen om hier integraal te publiceren. Aartsmoeilijk, maar toch.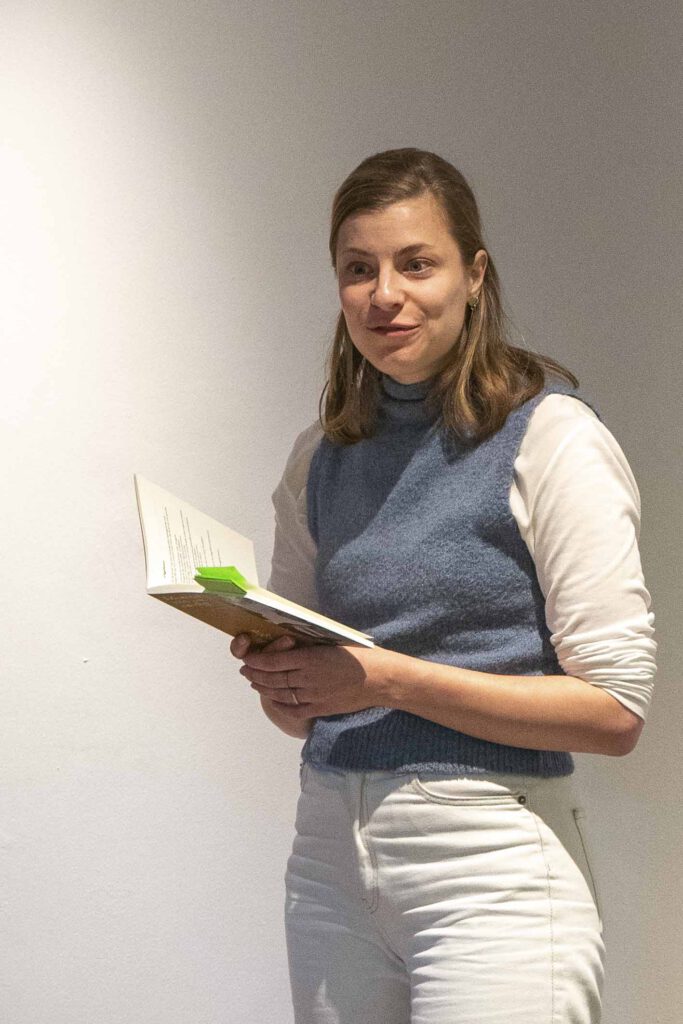 Als eerste geef ik 'Puzzel' mee – een compacte ode van een moeder aan haar kinderen, die me bij elke lezing weer raakt.
hoe je zucht zich
net voor de wereld losmaakte
als onze streng
hoe ik toen tegen je aan
niet andersom
om de geur van je lenig lijfje
in mij te bewaren
hoe je tred zoveel centimeters
later nu elke dag
soepel in elkaar zet zonder
schroom een puzzel legt
en ik daar – om een of andere reden – in pas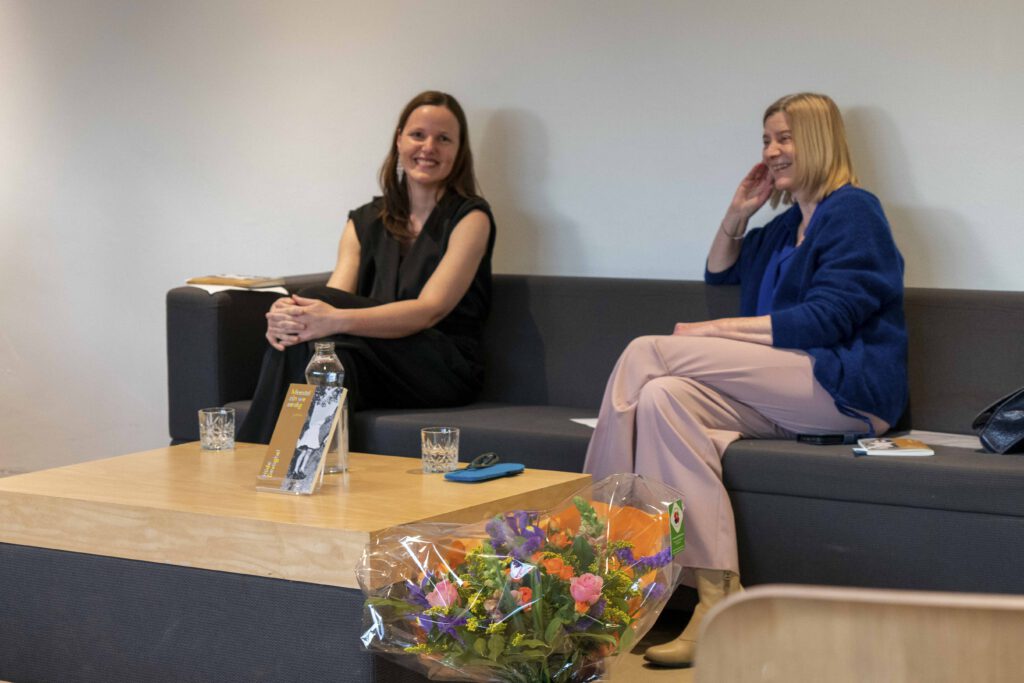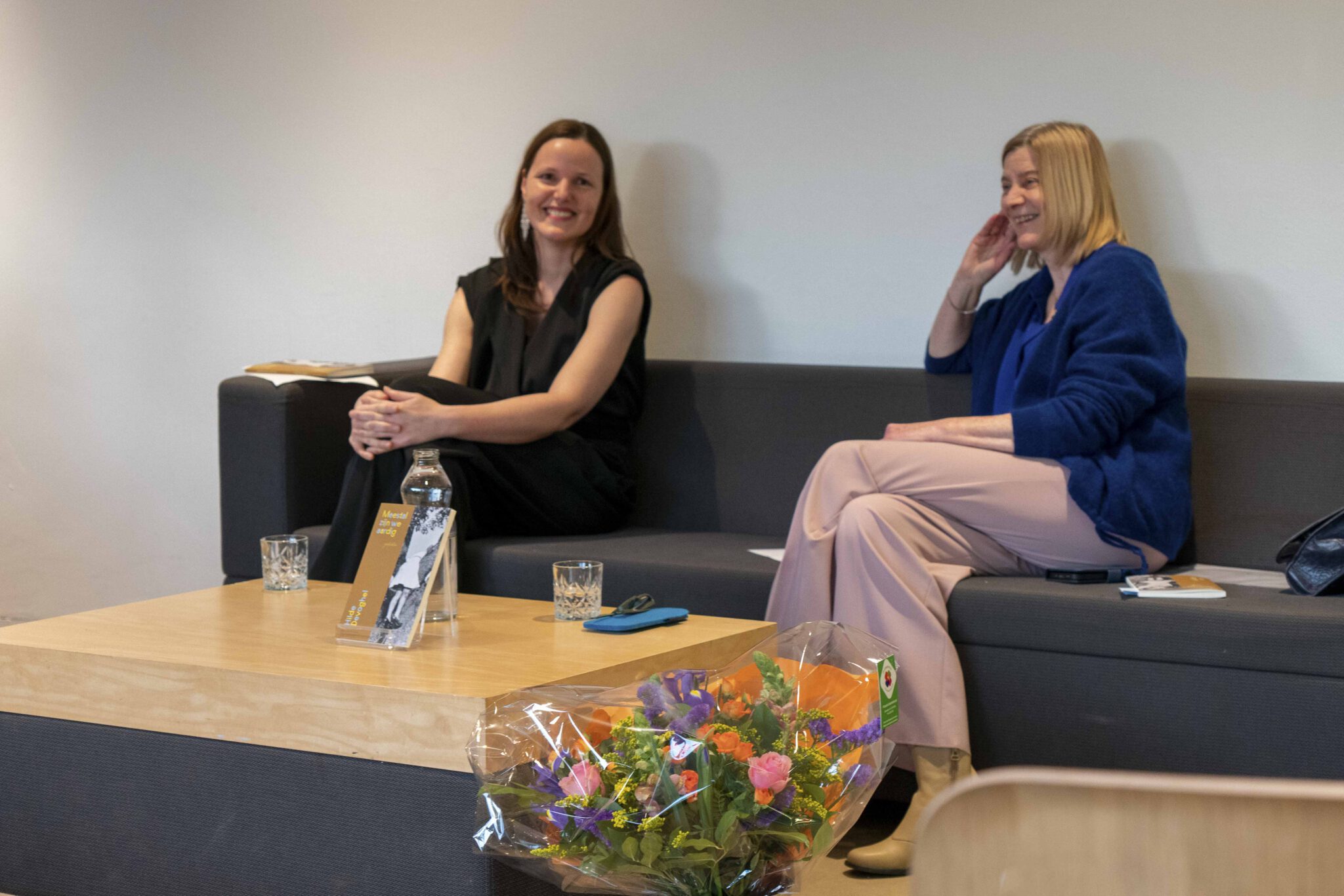 Als tweede kies ik voor 'De dag' – een gedicht dat het midden houdt tussen een ultrakort verhaaltje en een fundamentele vraag.
De dag dat ik een handjevol mensen in mijn jaszak stop
hen mee laat schommelen op mijn cadans
terwijl ik in trance over velden loop, in beken spring
kies ik dan voor de liefste, de meest nabije
fluister ik hen zachtjes in hoe zon, mist en bomen
mijn wereld bewonen
of stop ik net bedriegers en serpenten bijeen
rits ik ze vrolijk samen dicht zodat ik ze bij me draag
de wereld behoed voor hun gekonkel
stiekem lach om hun kreetjes en gegil
als ik onverwacht uit hoge bomen spring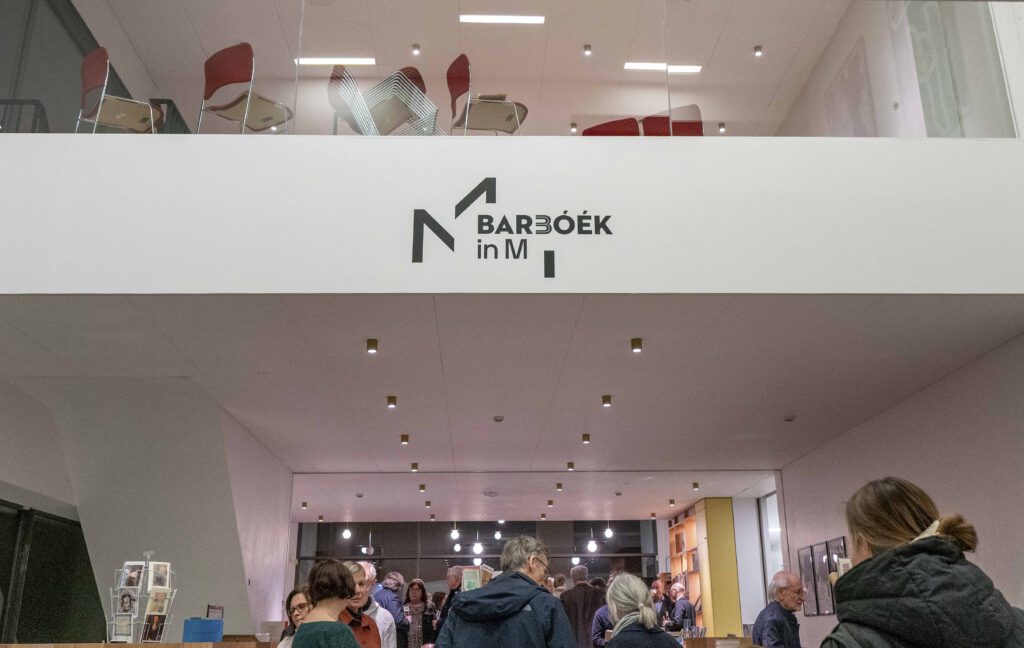 En last but not least geef ik 'Hallucinatie' mee. Mijn zwak voor unheimlichkeit wordt hier vol geraakt (een slak inslikken, serieus?) en de halve slaviste in mij kan een beeld ontleend aan dictatoriale regimes nooit weerstaan. Hildes Noord-Koreaanse nieuwslezer draag ik voortaan met me mee. Met blik op eindig en tegen beter weten in bekijken we de excursie naar een roemloos einde.
Had je het al geraden? Ik ben fan van deze bundel, en niet omdat ik meestal aardig ben.
van onze kleine teen naar ons scheenbeen
sluipt een vrij forse naaktslak ongestoord omhoog
in heldere regenboogkorsten breekt haar slijmspoor op
excursie naar een roemloos einde
we hebben met haar te doen
als een Noord-Koreaanse nieuwslezer
blijft ze met blik op eindig gaan
tegen beter weten in
richting buik, borst en kin
mediteert ze op weg naar haar ondergang
over onverhoopte perspectieven en vooruitzichten
of zijn die voor haar van ondergeschikt belang
drie uur ver, als ze op onze onderlip lichtjes overhelt
slikken we haar makkelijk in, ze smaakt naar afscheid
ook tijdens hallucinaties is een doodstrijd
slechts een versregel lang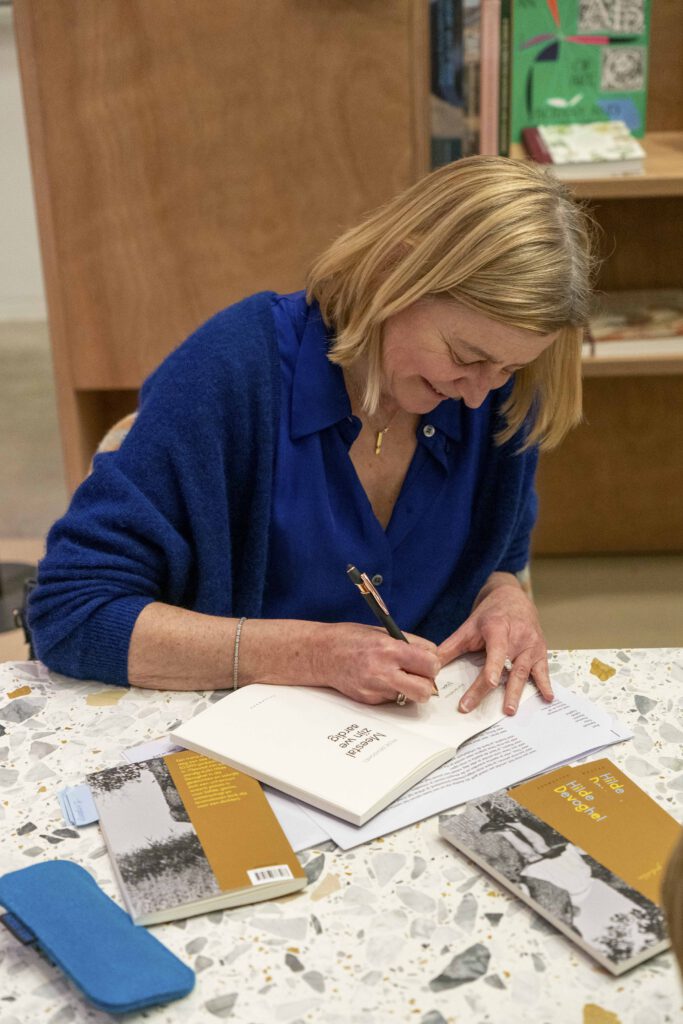 PS: Met dank aan Els Put voor de foto's