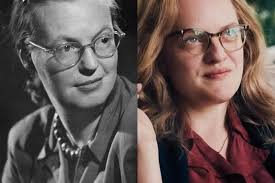 Ik kan niet zeggen dat ik me heel veel herinner van mijn cursus 'The English Short Story' uit mijn eerste kandidatuur Germaanse. Maar wel het verhaal 'The Lottery' door Shirley Jackson: het relaas van een zonnige juni-ochtend in een Amerikaans dorpje, waar men naar aloude gewoonte een loterij organiseert. Het was zo'n heerlijk gruwelijk verhaal waarvan je als lezer meteen voelt dat het gaat ontsporen, zelfs al weet je lange tijd niet wat er te winnen valt met de loterij. Ik herinner me dat ik blij was met het abrupte einde: Jackson vertelt geen woord te veel. Ze blaast wind onder de vleugels van onze verbeelding en dat is het dan. Het bleek ook zo'n verhaal (zoals 'A Modest Proposal' van Jonathan Swift of 'A Temporary Matter' van Jhumpa Lahiri) waar ik om de zoveel tijd opnieuw aan moet denken. Telkens als weldenkende mensen klakkeloos meedraven in een absurd en dodelijk ritueel, zoals recent nog bij het Reuzegomdoopsel aan de KU Leuven, schiet The Lottery me te binnen.
Toen ik hoorde dat er een film zou komen, met Elisabeth Moss dan nog wel, over Shirley Jackson, was het dan ook snel beslist. Corona of niet, ik zou nog eens uitrukken naar Cinema Zed in Leuven. Zo gedacht, zo gedaan – vorige maandagavond bekeek ik Josephine Deckers 'Shirley', vanuit een comfy filmzaalstoel, met mijn mondmasker op. De allereerste zin die in de film wordt gesproken, verwijst naar 'The Lottery'. Kan niet meer misgaan, zou je dan denken.
Het ging ook niet mis, al ging het wel anders dan verwacht. 'Shirley' is geen klassieke biopic en houdt zich niet strikt aan het levensverhaal van Jackson, zoals je dat op Wikipedia kunt nalezen – wat ik ook deed na de film. De film is gebaseerd op de roman van Susan Scarf Merrell en vertrekt – zeg gerust: Lottery-style – vanuit een fictieve premisse waarvan je onmiddellijk aanvoelt dat die gaat ontsporen. Een jonge academicus en z'n zwangere vrouw komen een tijdlang inwonen bij Shirley Jackson – al beroemd en berucht als auteur van horrorverhalen – en haar flamboyante man Stanley Hyman in hun huis op de campus van Bennington College in Vermont waar Hyman literatuur doceert. De aanwezigheid van de lovebirds vergroot de toch al niet kleine moeilijkheden tussen Shirley en Stanley, al zwengelt hun aanwezigheid tegelijk ook Jacksons sputterende creativiteit weer aan. 'Als dat maar goed gaat', denk je dan als kijker. Of eigenlijk: 'Dit blijft vast niet goed gaan.'
'Shirley' is een sfeervolle film met prachtige beelden, knap acteerwerk en regelmatig een flard dialoog die resoneert. Toch bleef ik op het einde achter met één vraag – De Vraag die me er na bijna 9 maanden blogstilte (van mijn kant – de collega's hielden het langer vol…) aan herinnerde dat ik een blog heb, waarop ik over dit soort kwesties een online boompje kan opzetten. Hoera! Die vraag was: 'Wat is in godsnaam de meerwaarde van het kapen van iemands leven als setting, wanneer je een verhaal wilt vertellen dat grotendeels los staat van die persoon?' Je zou die aanpak immers goedkoop kunnen noemen. Je lokt mensen (zoals ondergetekende) naar de filmzaal met de naam Shirley Jackson, maar als ze naar huis gaan moeten ze zelf opzoeken wat ze nu eigenlijk over Jackson hebben bijgeleerd en wat maar 'verhaal' was. Valt dat niet onder de noemer 'aandacht trekken met andermans pluimen'?
Feit is dat ik na het bekijken van 'Shirley' eindelijk haar Engelse wiki-pagina heb gelezen – iets waar ik de vorige jaren nooit de aandrang toe voelde. Zo ontdekte ik dat Jackson vier kinderen had en over haar perikelen als moeder twee memoires heeft geschreven…waarvan ik de eerste uiteraard meteen enthousiast besteld heb. Verder herlas ik, twintig jaar na die eerste kandidatuur Germaanse, met stijgende bewondering het verhaal The Lottery op de onvolprezen website van The New Yorker, waar het verhaal in 1948 voor het eerst verscheen. Kwestie van het geheugen wat op te frissen en ten volle te weten waarover ik het heb in deze blogpost. En dat allemaal na het bekijken van Deckers film? In plaats van 'goedkoop' zal ik die dan maar 'uitstekende reclame voor Jacksons werk' noemen, zeker? Dat lijkt me wel zo eerlijk.
PS: Bij wijze van ruildeal maak ik reclame voor de film via de trailer:
PPS: Als iemand hier nog meeleest, na die lange blogstilte en heel die lockdown en shizzle: hallo, hallo! Hoe heeft corona jullie lees- of bloggedrag beïnvloed?