'It is sometimes an appropriate response to reality to go insane.' Met dit motto van Philip K. Dick opent Michael Bijnens (gekend van Cinderella) zijn nieuwe roman, Het beste uit onszelf. Terwijl Lewis, een cynische alcoholverslaafde comedian uit New York, zijn suïcidale dochter Amy probeert te redden, rijst de vraag: maakt de maatschappij ons depressief? Of maken we onszelf gek? Een interessant dilemma, zeker nu we met zijn allen nadenken over hoe het nieuwe wenselijke 'normaal' er moet uitzien.
Je vorige roman Cinderella – over een zoon wiens moeder in de prostitutie zit – had een autobiografische aanleiding. Is dat dit keer opnieuw zo?
'Begin 2017 stapten bizar veel mensen in mijn omgeving uit het leven. Eén van hen had ik – samen met een groepje vrienden – zelfs een maand lang 'bewaakt' na een mislukte zelfmoordpoging. Ondanks de moeite die we deden, is het ons niet gelukt om haar tegen te houden. Emotioneel heeft me dat erg geraakt. Ik wilde begrijpen hoe het kon gebeuren. In de jaren nadien ben ik daarom ook in mijn eigen ziel gaan graven. Hoe ga ik eigenlijk om met trauma?'
Volgens Lewis is Amy bezweken onder de maatschappelijke druk. Maakt de samenleving ons ziek?
'Na het overlijden van mijn vrienden vroeg ik me af hoe het komt het dat angst en depressie hier overal smeulen terwijl we leven in welvaart. Bij Foucault las ik dat iedere geestelijke ziekte een verschijningsvorm is van een maatschappelijk probleem. Ik ben me in die theorieën gaan verdiepen en raakte er stilaan van overtuigd dat het niet louter de angstigen en depressieven zijn die moeten genezen. We moeten de maatschappij hervormen. Die maakt ons gek. Ik ben beginnen schrijven om dat punt te maken.'
Toch spelen er bij Amy ook individuele factoren?
'Tijdens het schrijven begonnen mijn personages het discours van de actuele pathologie weg te duwen en werd Amy's depressie ook een emotionele aangelegenheid. Mijn boek neemt uiteindelijk geen standpunt in. De maatschappij is bovendien niet iets dat buiten onszelf ligt. In ieders leven gebeuren er dingen die een exces van pijn veroorzaken. Problematisch wordt het wanneer die pijn geen plek vindt en gaat woekeren. Op termijn wreekt zich dat op manieren die in de verste verte niet meer lijken op die oorspronkelijke pijn.'
Waarom is er in onze samenleving zo weinig plaats voor pijn?
'De primaire invulling van onze identiteit bestaat tegenwoordig uit persoonlijk succes. Ik voel dat constant in mijn omgeving en als kunstenaar ervaar ik dat misschien nog meer dan anderen. We zijn allemaal de ceo van ons eigen bestaan en moeten ons geluk en succes voortdurend etaleren. Het ironische is dat we dit zelf ook lijken te willen. Zo denk ik dat het mijn vrije keuze is om veel boeken te verkopen maar in werkelijkheid heb ik, als moderne mens, de mechanismen die me onderwerpen geïnternaliseerd. Vroeger gehoorzaamden we externe figuren, zoals de fabrieksopzichter. Die zijn allemaal van hun voetstuk gevallen. Nu geloven we dat we zelf kunnen bepalen wie we willen zijn. Die vrijheid is echter een verplichting in disguise.'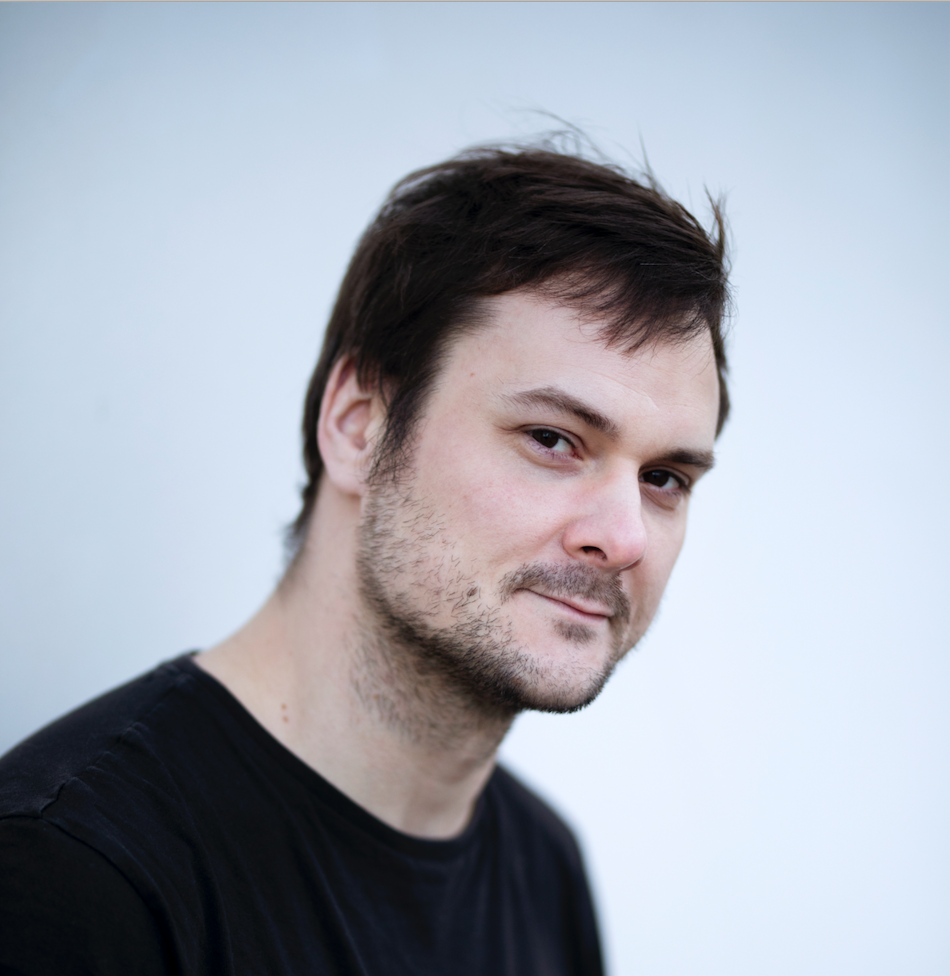 In jouw roman is de zelfhulpindustrie – belichaamd door Amy's moeder Samantha, die een bedrijf à la Headspace runt – een nieuwe fabrieksbaas. Wat loopt er daar fout volgens jou?
'Zelfhulpboeken beloven geluk als je hun oefeningen doet. Ogenschijnlijk is dat geluk dus heel eenvoudig te bereiken. Daarmee suggereren die schrijvers dat wij zelf voor 100% verantwoordelijk zijn voor hoe we ons voelen. Nooit schrijven ze dat het leven vaak kut is en dat je sommige pijn voor altijd zal voelen. Ze beweren dat je via oefeningen je pijn kan weg turnen. Terwijl, het enige wat echt helpt tegen pijn is verbinding. Dat mensbeeld en die verplichting tot geluk zorgen voor ondraaglijk lijden. Nu, ik wil mindfulness ook niet wegzetten als onzin. Ik mediteer soms ook. Maar ik vind wel dat de zelfhulpindustrie weinig doet aan het probleem waarvoor ze een remedie biedt. Ze geeft de boodschap: in het moderne leven word je blootgesteld aan veel prikkels, koop daarom onze app. Niemand in de industrie zegt: we moeten het leven fundamenteel anders aanpakken, zet je gsm uit en ga op zoek naar echte verbinding.'
Hoewel je schrijft over mentale problemen is dé grote afwezige in je boek de psychologie. Alleen zijdelings verwijs je ernaar. Nochtans is je lief psychologe.
'Mijn lief is een fantastische psychologe, maar bij de vriendin die we in 2017 verloren was de psychologische hulp ontoereikend. Met name haar psychiaters waren niet in staat om haar te horen. De pillen die ze voorgeschreven kreeg, maakten het alleen maar erger. Angst en depressie zijn boodschappers die iets over ons willen zeggen, en die boodschap zie je niet als je alleen naar het chemisch evenwicht kijkt in je brein. Er zijn zoveel mensen als Amy, die nooit goed zijn geholpen, in de VS al helemaal. Dat Lewis daardoor de enige is die haar nog kan redden, ook al is hij daar amper toe in staat, leek me vooral dramatisch heel erg sterk.'
Hoe zorg jij ervoor dat je niet gek wordt van de prestatiedruk?
'Eerlijk? Ik ken de oplossing niet. Tijdens de coronacrisis ben ik ook hele dagen online terwijl ik weet dat het me niet gelukkig maakt. Ik bouw aan mijn persoonlijke succes via Facebook en vind dat tegelijk hoogst ongemakkelijk. Ik constateer dat dus allemaal zonder dat ik goed weet hoe ik eraan moet ontsnappen. Dat is het heftige van die zelfsubjectivering, dat we onszelf 'vrijwillig' en non-stop onderwerpen aan de geluks- en succesdictatuur in ons hoofd. In mijn persoonlijke relaties heb ik wel een balans gevonden. Zo heb ik bij mijn lief de afgelopen jaren veel verbinding ervaren. Vroeger was ik net als Lewis te veel met mezelf bezig en zag ik Anouk vaak niet staan. Voor mij is dat de zin van het leven: groeien in relaties. Alleen zo kan ik omgaan met de ellende en de trauma's uit mijn jeugd.'
In je eerste boek gaf je heel veel bloot over je eigen leven. Sommige lezers gaan misschien geneigd zijn om ook in dit boek te gaan zoeken naar autobiografische details. Heb je daar schrik voor?
'Ik dacht dat het de lezers zou triggeren als ze zouden weten dat de oorsprong van Cinderella autobiografisch was, met andere woorden dat ik de zoon ben van een prostituee. Ik heb me mispakt aan de gevolgen. Ik hoop dus dat lezers zich dit keer niet gaan afvragen wat waargebeurd is, want dat is in essentie niets in deze roman. Wel hoop ik dat ze zichzelf de vraag zullen stellen: hoe verhoud ik mij tot dit alles? Iedereen kent wel een angstig iemand of voelt zich al eens lamlendig. Wat zegt dat eigenlijk over ons? Literatuur gaat niet over de schrijver, wel over wat een verhaal voor de lezer kan betekenen.'