Even paniek zaaien: over vijf dagen is het Kerst. En dan verwachten de schoonpapa, je energieke neefje en je punkernicht een cadeautje onder kerstboom. Weersta de neiging om een resem Bongobonnen in te slaan. Thisishowweread heeft wat beters in petto. Vrolijk Kerstfeest!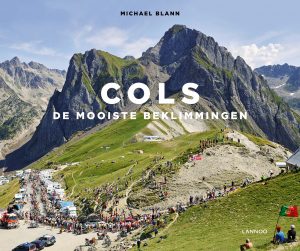 De schoonpapa…
… maak je blij met Cols, een iconisch fotoboek waarmee hij zijn volgende bergrit kan plannen. Hij zal spontaan beginnen gloeien bij namen als de Col du Galibier of de Tourmalet. Michael Blann, vroeger zelf profwielrenner, legt de mooiste bergtoppen vast vanuit het perspectief van de wielrenner. Jaarlijks laten duizenden en duizenden wielerfanaten bloed, zweet, tranen, repen huid en en rugzakken vol emotionele bagage achter op Europa's steilste hellingen. Om de zomer erop net hetzelfde te doen, maar op de berg ernaast. Getuigenissen van legendes als Ivan Basso en Bernie Eisel maken het plaatje (excuseer, fotoboek) compleet. Cols, Michael Blann, Lannoo. Disclaimer: dit geschenk kan ook worden toegepast op je lief, broer, neef, uitermate sportieve opa of buurman.
Je energieke neefje…
… geeft op kerstavond geen kik nadat je hem Boy cadeau hebt gedaan. Boy trekt door de Brusselse stadsjungle met een kudde exotische dieren in zijn kielzog. Een tramstel vol Afrikaanse maskers, het Zoniënwoud vol lianen en Manneken Pis die even een tijgervelletje om z'n lenden draagt. Brusseleers herkennen hun stad, maar moeten twee keer in de ogen wrijven bij het zien van zo veel dierenpracht in de straten. Boy brengt een verhaal dat vertederend, speels, fantasierijk en heerlijk kinds is. Boy, Johan Stuyck en Stedho, Uitgeverij Oogachtend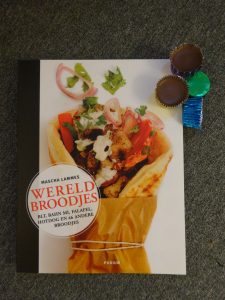 Je punkernicht…
… zal je volgend jaar op kot heel dankbaar zijn met Wereldbroodjes. Niks geen smos kaas met verlepte sla. Zij trakteert zichzelf en haar kotgenoten op heerlijke broodjes gemaakt van verse ingrediënten. Een Zapiekanka met champignons en gesmolten kaas uit Polen? Een Ploughman's lunch met kaas, appeltjes, sla en heerlijk dik gesneden brood? Of liever een Israëlische Sabich met aubergine, ei, komkommer en tomaat? Alleen al de exotische namen van de broodjes uit verschillende continenten doen watertanden. Zo is er de Zuid-Afrikaanse Gatsby, de Cubaanse Medianoche en de Amerikaanse Sloppy Joe. Wel, als u het toch vraagt, alledrie graag. Ontbijt, lunch en avondmaal, toch? Wereldbroodjes, Mascha Lamnes, Podium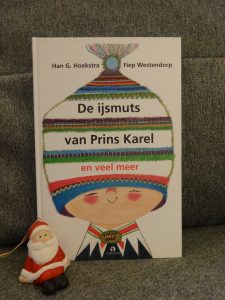 Je schattige metekind…
…verwen je deze Kerst met De ijsmuts van Prins Karel. De illustraties van Fiep Westendorp zijn knus en snoezig, de teksten van Han G. Hoekstra soms lekker stout, soms vertederend, maar altijd met een flinke schep humor erbij. Een heruitgave van teksten die ons als kleine ettertjes al zoet konden houden en kinderen anno 2016 nog steeds doen gniffelen achter hun boek.
De kroonprins zou gaan schaatsen

en dus moest hij een muts.

Die muts die moest van wol zijn

en dik en rond va, bol zijn.

En bovenop verlangde hij

een parel als een duivenei.
De ijsmuts van Prins Karel, Han G. Hoekstra en Fiep Westendorp, Rubinstein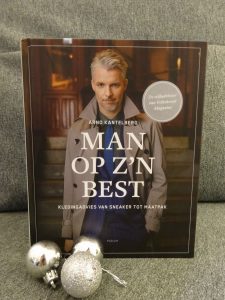 De fashionista (M/V)…
… wordt nog hysterischer bij het zien van deze boekenvarianten van de LBD. Voor hem is er Man op z'n best, het handboek van de hoofdredacteur van Esquire, dat klasse en mannelijkheid ademt en helemaal strak staat van tips om de resten papieren zakdoeken die je hebt meegewassen uit je kleren te krijgen. Lees waarom een gestreepte trui helemaal kan (Patti Smith, Andy Warhol en Lou Reed vinden dat namelijk ook), krijg tips om het krijtstreeppak helemaal te rocken en kom eindelijk te weten hoe het nu zit met Hawaïhemden. Man op z'n best, Arno Kantelberg, Podium
Voor haar is er Chic, 5O modeklassiekers en hoe je ze draagt. De openingsquote is ons op het boekenmeisjeslijf geschreven:
"The only way to atone for being occasionally a little over-dressed is by being always absolutely over-educated."

Oscar Wilde
(Her)ontdek klassiekers als het bomberjack, kitten heels en de plissérok. Elk hoofdstuk schenkt aandacht aan de ontstaansgeschiedenis van het stuk, meteen goed voor gespreksstof bij de nieuwjaarsreceptie. Daarnaast lees je waar je ze draagt, hoe en met wat erbij. Uw Nieuwer Testament pur sang. En ja, hotpants staan er ook in, net als de tip om bij een minirok een 'nette' onderbroek te dragen. Chic, Katharina Blansjaar, Thomas Rap

P.S.: Nog tips nodig? Lees hier welke boeken we op de boekenbeurs vonden of haal je hart op met deze kerstspecial in twee delen.
Geniet van een literaire Kerst, vol boeken, tijd om te lezen en mooie momenten samen!