Boekenbeurs: catch of the day
Boekenbeurs! Thisishowweread is fan van het eerste uur en laadt met veel plezier een stapeltje boeken in de shopper.
We waren er gisteren bij, tijdens de vooropening van de tachtigste boekenbeurs. En ja, 'veul bekend volk', heerlijk nieuw leesgoed en heel wat literaire babbels.
Om u volledig voorbereid door de Expo te sturen, hier alvast een favorietenlijstje: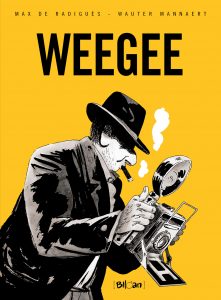 We beginnen met Belgisch striptalent. Wauter Mannaert tekent het prachtige scenario van Max De Radiguès bij elkaar. Weegee gaat over de gelijknamige New Yorks fotograaf, ook bekend als Arthur Fellig. Hij fotografeert de onderkant van de maatschappij, en liefst de meest bloederige: moorden, auto-ongelukken en uitgebrande woningen. Een graphic novel van topniveau. Weegee, Wauter Mannaert en Max De Radiguès, Bloann, hal 2
Mogen we nog even blijven hangen in ons Belgenland? Duizendpoot Dimitri Leue acteert, regisseert en… schrijft. En hoe. Het Lortcherssyndroom zoomt in op Peer Lortcher, vroeger een gevierd componist, maar vandaag een oude man die de werkelijkheid aan de horizon ziet verdwijnen. Een kwetsbaar boek, in de goede zin van het woord. Het Lortchersyndroom, Dimitri Leue, Manteau, hal 4
Een debuut dat u niet mag missen. De Amerikaanse Emma Cline imponeert met De meisjes, haar coming of age van de veertienjarige Evie, die na de scheiding van haar ouders in een commune vol vrijgevochten en onafhankelijke jonge vrouwen belandt. Die vol bewondering zijn voor hun imposante leider. Voelt u de klap al komen? De meisjes, Emma Cline, Lebowski, hal 4
Nog een podiumbeest dat zijn schrijftalent uitrolt. Michael Van Peel trekt door de Sahara op een twintig jaar oude Vespa, met een kompas en een kaart. Hij omschrijft het zelf als een 'Ouderwets avontuur met oerdegelijke technologie'. Benieuwd? Morgen vertelt Michael alles over zijn reis in de Spiegeltent. Alle informatie kan je hier terugvinden. Van Peel tot evenaar, Michael Van Peel, Uitgeverij Vrijdag, hal 1
De boekenbeurs wordt wel eens de kookboekenbeurs genoemd. We snappen wel waarom. Maar we hebben ons oog toch weer op eentje laten vallen. Wel op een uitzonderlijk exemplaar, dat moeten we er wel bij zeggen. Cookart van de gelijknamige blog wil vooral inspireren en hecht evenveel belang aan sfeer als aan smaak. Want het oog wil ook wat, weet u wel. Een prachtig kookboek, bijvoorbeeld. Cookart, Jennifer Foster en Lianne Koster, Scriptum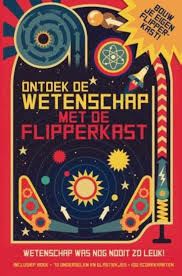 Eentje die te leuk is om te laten liggen. Iedereen heeft wel een neefje of nichtje die aangezet moet worden tot liefde voor boeken. Met de reeks Ontdek de wetenschap lukt dat zonder twijfel. Je leest alles over jouw wetenschappelijk project in het boek en bouwt je eigen exemplaar met de bijgeleverde onderdelen. Oh, ja, wij kozen voor de Flipperkast. Met extra toeters en bellen, dat vinden ouders oh zo fijn. Ontdek de wetenschap met de flipperkast, Nick Arnold en Ian Graham, Luitingh Sijthof, Hal 4
Hygge. Wat? Hoe… hie… huu… Never mind, onthou gewoon dat Denemarken het gelukkigste land ter wereld is en dat ze het te danken hebben aan de Hygge mentaliteit. Want Denen verstaan de kunst van het cocoonen, zowel thuis, in de natuur als op het werk. En jij binnenkort ook, na een behaaglijke duik in Meik Wikings boek. Omring je met hartverwarmende spullen, investeer in fijne vrienden en geniet ten volle van de grote en kleine dingen van het leven. Hygge, de Deense kunst van het leven, Meik Wiking, Uitgeverij Lev., hal 4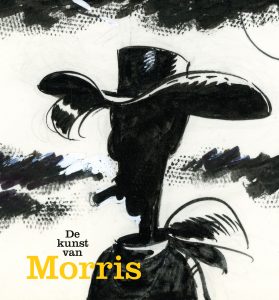 Nog meer kunst, maar dan van het getekende genre. De kunst van Morris is een salontafelboek van het betere soort. Onze argumenten? 1. Het zoomt in op het levenswerk van Maurice De Bevere, een geniaal man van wie we vaak vergeten dat hij Belg is. 2. In prachtige beelden en uitzonderlijke anekdotes ervaar je hoe onze Belgische cowboy de wereld verovert. 3. Een kunstboek over strips. Meer moet er niet gezegd worden, toch? 4. Ok, dan nog eentje. Lucky Luke wordt dit jaar zeventig. Ouwe knar die hij is. De kunst van Morris, Stephane Beaujean, Lucky Productions Sa, hal 2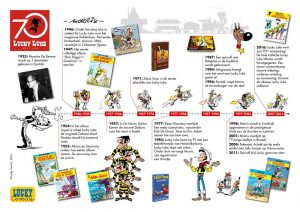 Ok, strictly speaking geen boek, daarin moeten we u absoluut gelijk geven. Maar we konden het niet laten om deze mee te graaien. Want ook boekenliefhebbers verjaren, kopen een huis of zien af door een griepje. En dan sturen we graag eens een kaartje. Een wenskaart uit het pakketje van Kus, Kus van Studio Boot en Snor, bijvoorbeeld. Lucky Luke mag alvast eentje verwachten voor zijn zeventigste. Hal 1.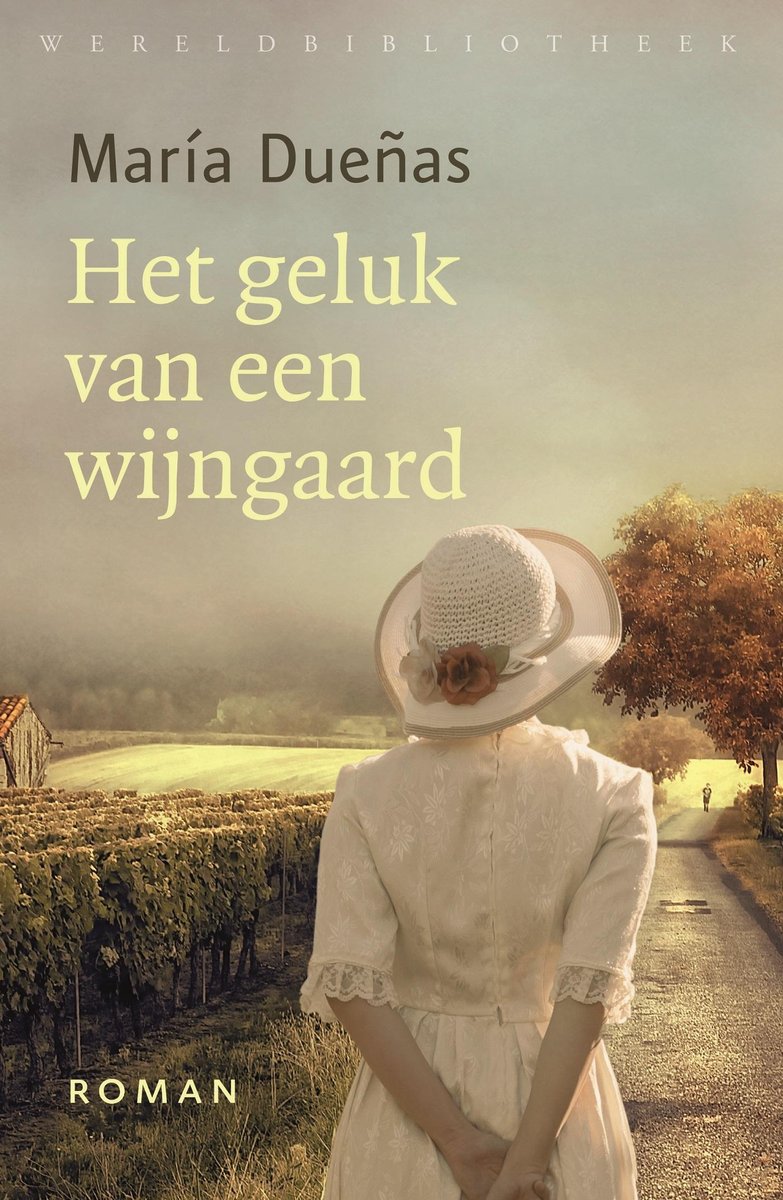 Zo, en omdat u nu helemaal stikjaloers bent en klaar staat om een extra dik exemplaar van Ward Ruyslinck tegen ons hoofd te gooien, een goedmakertje. Uitgeverij Vrijdag heeft drie exemplaren van het heerlijke Het geluk van een wijngaard van María Dueñas klaarliggen voor de lezers van Thisishowweread. Hoe kan jij een exemplaar bemachtigen? Eenvoudig, beantwoord volgende vraag in de comments hieronder: Welke Spaanse wijn- of restauranttip kan jij ons geven? Op 11 november loot een onschuldige hand drie winnaars uit onze bus.* María Dueñas zelf aan het woord horen? Dat kan. Op zondag 6 november kan je naar haar komen luisteren op het gele podium.
P.S.: er wordt door Thisishowweread hard gewerkt, daar op de boekenbeurs. Ontdek woensdag waar je ons aan het werk kan zien. Barbara komt met een handig overzichtslijstje.
*De drie winnaars worden op zaterdag 12 november bekend gemaakt via Facebook en op onze site. De winnaars hebben één week de tijd om ons hun adresgegevens bekend te maken via info@thisishowweread.be. De boeken worden hen persoonlijk toegestuurd.
***De winnaars van 'Het geluk van een wijngaard zijn bekend. Van harte proficiat aan Lie, Klaas en Evelyne. Jullie hebben één week de tijd om ons jullie adresgegevens te bezorgen via info@thisishowweread.be. Veel leesplezier!