Gesprek met Natascha Kampusch
Lijkt interviews afnemen je wel iets voor jou(w blog)? Maar weet je niet goed hoe je eraan moet beginnen? Kom op 21 oktober naar de workshop 'Interviewtechnieken voor bloggers' in Heverlee – in samenwerking met Blogacademie. Tot dan?
Overmorgen is het precies 11 jaar geleden dat Natascha Kampusch, na 3096 dagen opsluiting, wist te ontsnappen aan haar ontvoerder. In 'Tien jaar vrijheid' beschrijft ze haar leven na de kelder. Geen sprookje, helaas. Een gesprek.
Op de ochtend van mijn interview met Natascha Kampusch hebben mijn dochters een tegendraadse bui. Getreuzel bij het tandenpoetsen. Discussies over de schoenkeuze. Om schot in de zaak te krijgen, probeer ik een beproefd recept: afleiding. 'Er was eens een meisje uit Oostenrijk, Natascha. Weten jullie wat er met haar is gebeurd?' Niet veel later zitten de kinderen mak als lammetjes op de achterbank, helemaal in de ban van het ontvoerde meisje dat acht jaar in een donkere kelder werd verstopt.
Of het verhaal van Kampusch zo geschikt is voor kinderoren laat ik even in het midden. Feit is dat het mensen boeit, aanspreekt, prikkelt.
Alsof het een eeuwenoud, universeel sprookje is – in plaats van een hedendaagse autobiografie.
"Ik weet wat je bedoelt," zegt Natascha Kampusch, wanneer ik haar later die ochtend vraag naar de aantrekkingskracht van haar verhaal. "Als je wil, kun je heel wat mythische elementen ontdekken in mijn leven. De verloren jeugd. De gestolen onschuld. Ook een beetje heroïek… Alle ingrediënten zitten erin, net zoals in goede tandpasta (lacht). Want ik wil zeker niet aanmatigend klinken." Kampusch is voorzichtig wanneer ze met journalisten praat, dat valt op. Ze begrijpt dat de hoofdstukken in Tien jaar vrijheid, waarin ze de moeizame hereniging met haar familie beschrijft, ontroeren. Zo vielen Natascha en haar moeder elkaar in 2006 niet onmiddellijk in de armen. Ze hadden tijd nodig om te wennen aan elkaar. Om te aanvaarden dat geen van hen beide nog dezelfde was als bij Natascha's ontvoering in 1998. "Jij mag zeggen dat die passages je doen denken aan de terugkeer van de Griekse held Odysseus," zegt Kampusch aan het begin van het interview. "Maar zelf durf ik me niet vergelijken met klassieke, tragische helden. Zie je de krantenkoppen al?"
Als je net Tien jaar vrijheid hebt gelezen, dan begrijp je Kampusch' terughoudendheid perfect.
Na haar ontsnapping heeft ze aan den lijve moeten ondervinden hoe hard de media – en de mensen – kunnen zijn.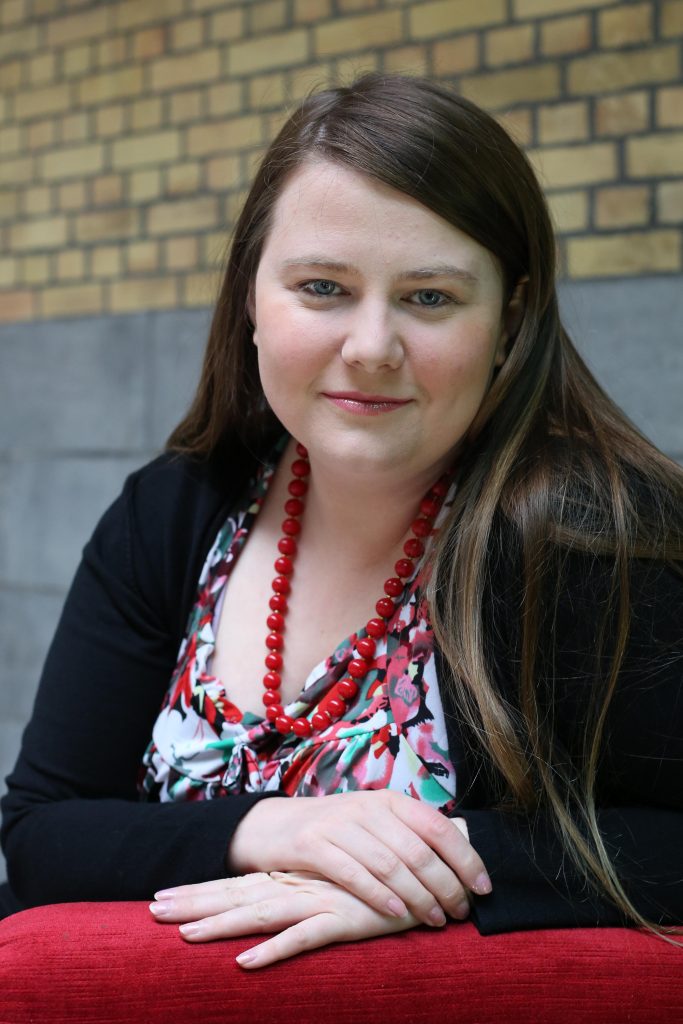 Je wou de titel van je boek eigenlijk in vraagvorm brengen: Tien jaar vrijheid? Wie of wat hield je de jongste jaren dan nog 'gevangen'?
"Na mijn ontsnapping werd ik opgenomen in een ziekenhuis in Wenen. Er stond een heel team klaar om me te steunen: dokters en psychologen, advocaten, politiemensen, een pr-medewerker… Iedereen was bezorgd dat ik mezelf iets zou aandoen en hield me nauwlettend in de gaten. Het was ironisch. Ik had mezelf net bevrijd en kreeg als beloning een stel nieuwe bewakers! Gaandeweg ontdekte ik dat zij lang niet altijd het beste met me voor hadden. Elk van hen had z'n eigen agenda, z'n eigen manier om me te manipuleren voor hun doeleinden."
Twee weken na je ontsnapping gaf je een groot tv-interview. Het werd de start van een moeizame verhouding met de media. Heb je spijt van dat eerste optreden?
"Ik heb geen spijt van het interview op zich. Ik wilde vrijheid en dus ook de vrijheid om me te uiten. Ik heb alleen spijt dat ik door alle reacties op dat tv-optreden de controle over mijn eigen verhaal ben verloren. Er werden zoveel commentaren, analyses en opinies gepubliceerd. Mensen vonden me te sterk, te weinig het typische slachtoffer. Men vroeg zich af of het allemaal wel zo erg was geweest. Ik kreeg het verwijt dat ik profiteerde van mijn plotse beroemdheid. Ik heb echt te doen met mensen die denken dat het zo goed met me gaat dat ze het liefst met me zouden willen ruilen! Ik heb nooit aan een bepaald beeld of aan bepaalde verwachtingen willen voldoen. Voor mij houdt vrijheid in dat ik kan zijn wie ik wil zijn, dat ik kan zeggen wat ik wil zeggen en dat ik over bepaalde zaken mag zwijgen. Alleen is dat een opvatting over vrijheid die niet iedereen deelt."
Je verwijt de media dat ze het je lange tijd onmogelijk maakten om je verleden los te laten. Toch zoek je met dit nieuwe boek bewust de openbaarheid op. Is dat niet tegenstrijdig?
"Ik vind het spannend om mee te werken aan een boek en ik ben nu eenmaal een publieke figuur. Toch vind ik dat ik recht heb op privacy. Ik ben bereid om over mijn tijd in de kelder te vertellen, maar details over de mishandelingen en het seksuele misbruik houd ik voor mezelf.  Ik trek een grens, ook al inspireert dat riooljournalisten tot uitzinnige fantasieën en maakt het sommige mensen boos (zie kader met citaat). Met dit tweede boek hoop ik een streep te trekken onder een moeilijke periode. Ik ben klaar voor een nieuw hoofdstuk!"
Wat verlang je van je leven in volle vrijheid?
"Ik wil veel cursussen volgen en me creatief blijven uiten. Ik droom ervan om nog boeken te schrijven. Geen autobiografieën meer, maar psychologische non-fictie of misschien zelfs een kookboek.  Momenteel lees ik korte verhalen van de Argentijn Jorge Bucay. Die bevallen me: het zijn korte, filosofische taferelen vol levenswijsheid. De toekomst zal uitwijzen of ik ooit een gezin sticht. Enerzijds trekt het familieleven me aan. Ik houd van huiselijke gezelligheid en denk dat ik een goede moeder zou zijn. Anderzijds besef ik dat het in deze tijd niet evident is om een harmonieus gezinsleven uit te bouwen. Zeker niet wanneer je zelf niet in zo'n context bent opgegroeid."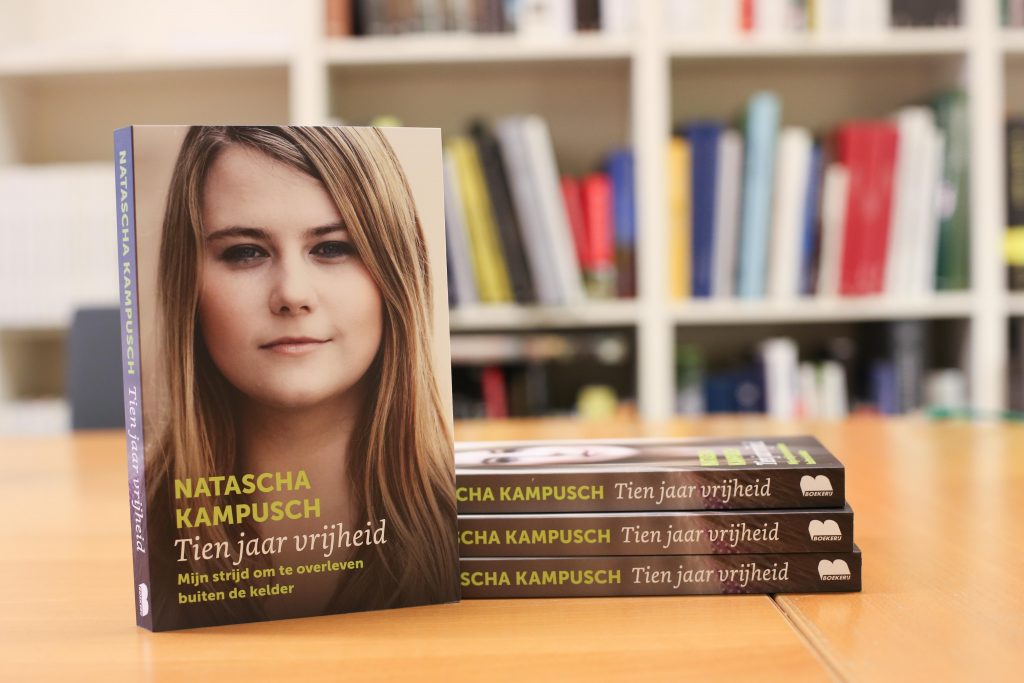 Even terug naar Tien jaar vrijheid… Begrijp je waarom sommige mensen zo negatief op jou reageren?
"We leven in een prestatiemaatschappij. Alles draait om macht en er is veel jaloezie. Heel wat mensen zijn gefrustreerd door hun eigen beperkingen. Ze maken geen promotie op het werk of moeten in hun eentje vier kinderen opvoeden… Ze kunnen het dan niet verkroppen dat iemand anders na een zware slag weer recht probeert te krabbelen. Want dat confronteert hen extra sterk met hun innerlijke gevangenschap."
Wat bedoel je juist met 'innerlijke gevangenschap'?
"Door onze manier van opvoeden en de stress in onze maatschappij vergeten veel mensen hun eigen mogelijkheden. Ze vervreemden van hun essentie, van wat ze echt willen. Ze raken verstrikt in een voorwaardelijke manier van denken: 'Als ik wil meetellen, dan moet ik dit en dat bereiken. Als ik gelukkig wil zijn, dan moet ik doorzettingsvermogen hebben en een dosis geluk.' Door zo prestatiegericht te denken, onderdruk je jezelf en word je ongelukkig."
Je bent behoorlijk kritisch voor onze samenleving?
"Kritisch ben ik altijd geweest. Op de kleuterschool werd ik al op de gang gezet omdat ik leerkrachten had verbeterd. In de kelder kwam het me goed van pas dat ik niet alles geloofde wat mijn onderdrukker me vertelde. Toen ik nog gevangen zat, geloofde ik wel dat Priklopil een misdadiger was en dat de buitenwereld vol aardige mensen liep. Die mening heb ik de jongste tien jaar moeten bijstellen, al ben ik niet al mijn geloof in goedheid kwijt. Alle mensen hebben verschillende facetten, goede en slechte. Ik zie Priklopil nu eerder als een voorbeeld van wat er misloopt in onze maatschappij. Ook hij was gefrustreerd en kon de leugen waarin hij leefde niet meer aan. Daarom probeerde hij zijn eigen leugen te maken: eentje waarin ik aan hem onderworpen was en hij de macht in handen had…"
Heb je zelf nog last van innerlijke demonen?
"Mijn relatie met eten is minder spontaan dan ik zou willen. Tijdens mijn gevangenschap werd ik vaak gestraft met honger. En na mijn ontsnapping bleek ik last te hebben van heel wat voedselallergieën. Ik denk veel na over eten en zou perfecte porties van alles willen eten – wat natuurlijk niet kan. Misschien ben ik als perfectionist geboren of is het mijn manier om harmonie te creëren of anderen te plezieren of te zorgen dat ik geen kritiek krijg? Ik werk er alleszins aan. Ik leer mezelf steeds beter inschatten en accepteren. Ik kan ook relativeren omdat ik besef dat het leven vluchtig is."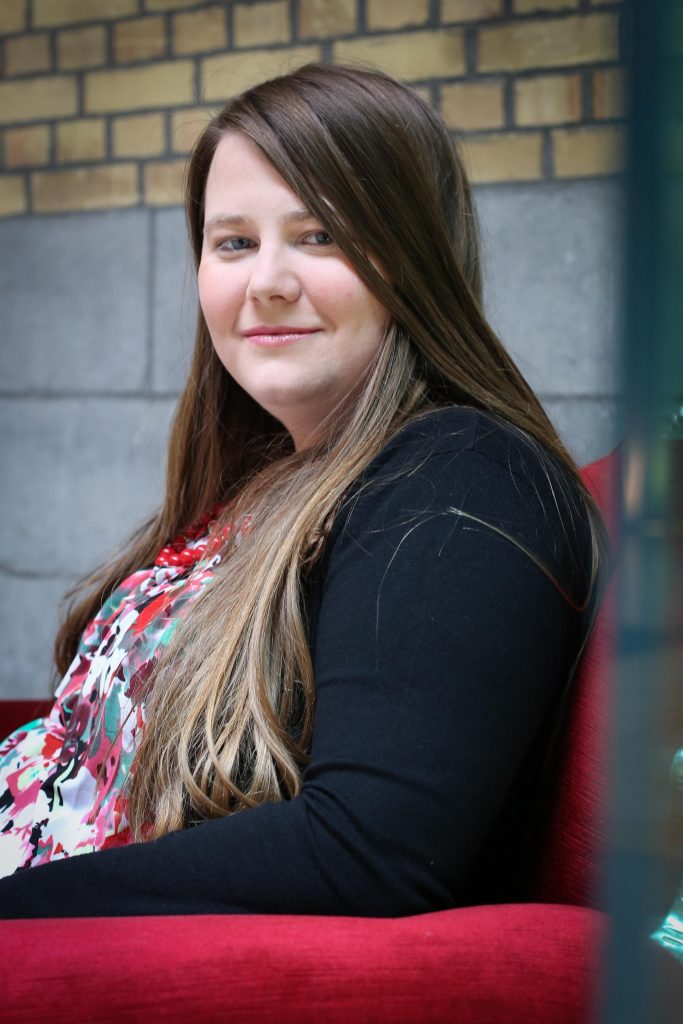 TIJDSLIJN
2 maart 1998: Natascha Kampusch is tien wanneer ze op weg naar school wordt ontvoerd door Wolfgang Priklopil. De 36-jarige technicus zal haar ruim acht jaar – of 3096 dagen – gevangenhouden in de kelder onder zijn huis.
23 augustus 2006: Ontsnapping! Kampusch kan wegrennen wanneer ze Priklopils auto wast in de tuin. Hij krijgt telefoon en let even niet op. Zij meldt zich bij de politie. Priklopil springt nog diezelfde avond voor een trein.
6 september 2006: 2,7 miljoen mensen bekijken Natascha's eerste interview op de Oostenrijkse tv. De rechten worden verkocht aan 120 landen. Zo verdient Kampusch bijna een miljoen Euro.
2010: In Diefstal van mijn jeugd (De Boekerij) beschrijft Kampusch haar ervaringen in de kelder en de psychologische evolutie die ze in die acht jaar doormaakte. Natascha's boek wordt een wereldwijde bestseller.
2013: Natascha is niet mals voor de verfilming van haar boek door de Amerikaanse regisseuse Sherry Hormann: 'Te veel brutaliteit en projectie, te weinig psychologie.'
2016: Met de publicatie van Tien jaar vrijheid – mijn strijd om te overleven buiten de kelder (De Boekerij) wil Natascha op haar 28ste een nieuw hoofdstuk beginnen.
Uit 'Tien jaar vrijheid'
"Omdat sieraden maken een van mijn hobby's is, kom ik vaak in een winkel waar stenen en andere materialen worden verkocht. Toen ik daar een keer bij de kassa stond, wierp een dame van middelbare leeftijd me voor de voeten dat ik 'met een molensteen om mijn nek in mijn hok' had moeten blijven en 'mijn leugenachtige smoelwerk' niet aan de buitenwereld had moeten tonen. Meestal weet ik dat soort opmerkingen van me af te laten glijden. Ik herinner mezelf eraan dat het niet om mij als persoon gaat, maar dat ik voor veel anderen een soort scherm ben waarop ze van alles projecteren. Vaak denken ze negatief over me omdat ze iets verkeerd hebben begrepen of omdat er sprake is van een misverstand. Soms is het echter ook gewoon harteloosheid en haat. Ik weet niet wat daarachter zit en kan het ook niet begrijpen, maar ik zal het nu eenmaal moeten verdragen."
 Natascha Kampusch, Tien jaar vrijheid – mijn strijd om te overleven buiten de kelder, citaat p. 63-64, De Boekerij
PS: Dit interview verscheen in februari 2017 in Psychologies. De foto's maakte ik zelf.
PPS: Ook waargebeurd: Mijn leven in de wildernis