Zo, terwijl uw boekenblog langzaam herrijst uit de assen van het Das Mag festival in Antwerpen, brengen we u het beloofde deel 2 van onze cadeautips voor onder de boom. U hebt nog tien dagen om de stripfanaat, de gezondheidsfreak, de foodie en het eeuwige grote kind in de familie te plezieren.
Toppers voor de stripfanaat.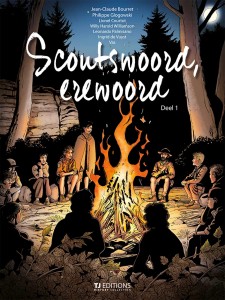 Scoutswoord, erewoord, Philippe Glogowski e.a.
Laat je stripminnende opa of oom de gouden jaren rond het kampvuur opnieuw beleven. Scoutswoord, erewoord komt in met ene heel eigen opzet: verschillende vertellers nemen je vanaf het kampvuur mee naar hun eigen wereld en belevenissen uit hun scoutsjaren. Zo kijkt Glogowski terug op de oprichting en het prille begin van de scouts. Verdere verhalen belichten de band tussen de natuur en de scouts, de waarden en symboliek en een boel straffe verhalen die ook het kleine neefje verlangend laten uitkijken naar het eerste kamp.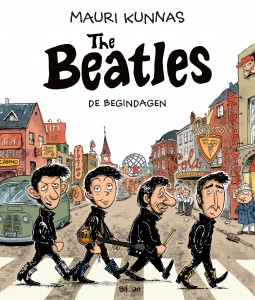 The Beatles in stripvorm.
Beatlemania! In stripvorm! Wat een geniaal idee! Ik moet echt stoppen met uitroeptekens schrijven! Ok, even ademen… Ik weet niet hoe het met jullie zit, maar ik ken ene zekere papa die een gat in de kalkoenlucht zou springen. Ga terug naar het absolute begin van de legendarische vier en duik in de Mersey Beat uit Liverpool, herlees wat er met die vijfde Beatle gebeurde en begrijp waarom Lady Gaga als Lady Gaga klinkt. Uw favoriete vier in beeld. En dat allemaal in stripvorm!!! Ok, ademen… en een spurtje inzetten naar de stripwinkel.
Feest voor de foodie.
Madame confituur, een perfecte dag, Katrien Hoebers.
Katrien Hoebers mochten we al eens vragen naar enkele boekentips tijdens onze ondernemende vrouwen week. En de vrouw kent haar confituurrecepten. In Madam Confituur, een perfecte dag, vind je recepten voor verrassende chutneys, combinaties voor heerlijke confituren, tips voor likeuren en recepten die schreeuwen om een potje marmelade erbij. Ook wordt nog eens haarfijn uitgelegd hoe je confituur maakt, bewaart en serveert. Onze favorieten:
Chocolade moelleux met confituur
Mango-ananas chutney
Milkshake met vlierbessensiroop
Binnenkort volgt een nieuw boek vol heerlijk plakkerige recepten… Dat het maar snel maart wordt.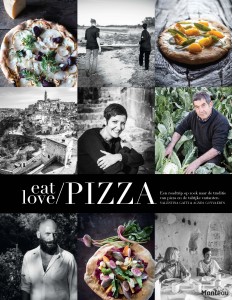 Eat, love, pizza, Valentina Gatti en Agnes Goyvaerts
Voormalig culinaire journaliste/bezielster van het Gentse Eat Love Pizza en restaurant columniste gaan op zoek naar de roots van pizza. Dat is de opzet van het smeuïge Eat Love Pizza. De twee foodies doorkruisen biologische velden, boerderijen, typische bakkerijen en gingen overal aan het kneden, proeven, bakken, snijden en ruiken. Het resultaat is een bijbel met pizzarecepten. Valentina en Agnes tonen hoe pizza moet ruiken en proeven: kraakvers, eenvoudig en heerlijk dampend. Hm, tijd om eens richting Gent af te zakken?
Zenboeken voor gezondheidsfreaks.
Balans, Goedele Leyssen
Goedele Leyssen had een drukke baan als journaliste voor Feeling en gooide haar leven om na een kennismaking met Kundalini Yoga. Op de boekenbeurs mochten wij een vroege sessie yoga onder leiding van Goedele volgen, net voor de deuren van de boekenbeurs opengingen. Om helemaal zen van te worden, yoga tussen stapels boeken. Goedele schreef eerder al het succesvolle Boost en wil nu met Balans tips geven voor een hoofd dat niet overloopt en een lichaam dat niet oververhit geraakt. Ideaal voor die vriendin die op een kruispunt in haar leven staat.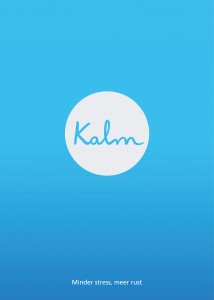 Kalm, Michael Acton Smith.
2O16 wordt een rustig jaar, zo te zien. Ook Smith pakt uit met een heerlijk rustgevend boek. 'Minder stress, meer rust' luidt de ondertitel. Geen ellenlang 'How to-' boek waarvoor je een halve dag moet uittrekken en heel wat investeringen vraagt. Wel korte meditaties, losse oefeningen, inspirerende teksten en een vloeiende lay-out. Perfect voor die drukbezette mama, gedreven carrièrejager of chaotische creatieveling. Even op pauze drukken. Het boek is opgedeeld in acht hoofdstukken: eten, kinderen, creativiteit, natuur, relaties, slaap, reizen en werk.
Uitpakplezier voor grote en kleine kinderen.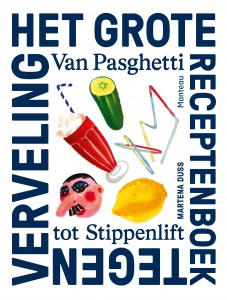 Het grote receptenboek tegen verveling, Martena Duss.
Bent Van Looy kon er niet over ophouden, over hoe fantastische het boek van vriendin Martena Duss wel is, tijdens de opening van de boekenbeurs. Misschien omdat alle experimenten bij hem thuis in de keuken werden uitgetest? Maak een vogelsnack, schrijf in geheimschrift, maak ijslolly's, bouw een iglo of knutsel zelf een caleidoscoop. Het perfecte reddingsmiddel voor druilerige woensdagnamiddagen, lastige babysitkindjes of een pedagogische studiedag.
Playmobil, Share the smile, Dorothée Charles.
Flashback naar die heerlijke Sinterklaasochtenden of lange kerstavonden. Ah, de geur van een nieuwe doos Playmobil. En omdat je het niet kan maken om de Playmobil Dierentuin op je kerstlijst te zetten, beperk je je braaf en lekker volwassen tot het nieuwe Playmobil boek. Maar wat een schat aan informatie, weetjes en betovering. Van de oorsprong van de mannetjes, het speelproces tot de ontwerpers achter het populaire speelgoed,… tot heuse verzamelaars. Ontdek hoe kinderen zich identificeren met plastic cowboys en indianen en tot creatieve rollenspelen komen. Blader door de verschillende leefwerelden en kijk hoe de Playmobil Funparks eruit zien. Zoveel lachende (Playmobil) gezichten, daar word je gewoon blij van. Want die komma en twee stipjes blijven toch de beste smiley ooit.
Zo, lijstje klaar? Op naar de winkel!
P.s.: Het uitgebreide verslag van het Das Mag volgt uiteraard nog, met een inzicht in enkele leesclubs, een terugblik op de dansvloer delen met grote namen uit de literatuur en heel veel Desperado's.