Terwijl we aftellen naar de eerste verjaardag van onze boekenblog in januari 2016, kijken we vandaag met Kristof Lamberigts & Steven Borgerhoff terug op tien jaar in het uitgeversvak.
30 april 2005. Opschudding in de Vlaamse boekenwereld. Een nieuwe uitgeverij, Borgerhoff & Lamberigts, ziet het licht. Tien jaar later blikken we met uitgevers Steven en Kristof terug op tien memorabele momenten.
Grootste twistpunt
KL: Dat hadden we bij de oprichting van onze uitgeverij al achter de rug (lacht). Ik leerde Steven kennen toen hij bij Q-Music werkte en ik bij uitgeverij Lannoo.
Eerst klikte het niet super. Steven schreef aan een boek over de muzikale helden van Belgische artiesten en ik vond hem een eerder vervelende auteur. Hij was zo veeleisend.
SB: Toen we de dingen doorspraken, bleken we elkaar goed aan te voelen. We vonden allebei dat uitgeven anders en beter kon en dat het zonde was dat men in Vlaanderen bepaalde genres – true crime, sportbiografieën… – liet links liggen.
KL: Sinds we samenwerken zijn we onmogelijk uit verband te spelen. We vullen elkaar aan en hebben gaandeweg onze functies naar onze hand gezet. We gaan zelfs op weekend met onze vrouwen en kinderen.
SB: De boekensector reageerde heel defensief op onze komst. In het begin was het niet gemakkelijk om onze plaats te veroveren. Twistpunten zijn er in die tien jaar genoeg geweest, alleen niet met elkaar maar met de buitenwereld (lacht).
Mooiste toevalstreffer
SB: Als uitgever moet je de tijdsgeest goed aanvoelen en die vertalen naar een sterke inhoud. Giet die ideeën in een aantrekkelijke vorm en zet sterk in op promotie. Als je die vier dingen doet, heeft je boek niet veel geluk nodig om te scoren.
KL: Wij hebben nooit zitten wachten tot de manuscripten en ideeën ons in de schoot vielen. Wij kijken proactief welke boeken we willen maken en
we benaderen zelf mogelijke auteurs met voorstellen die bij hen passen.
SB: Dan nog kan de wind eens mee zitten. Jan Mulder tekende zijn contract met ons in 2013. Een jaar later werd hij de vedette van het WK. Zoiets zie je graag gebeuren als uitgever.
KL: Op het moment dat we aan de biografie van Johan Boskamp begonnen, was hij nog niet zo bekend in Nederland als hij vandaag is. Daarna werd hij er gevraagd voor een wekelijks tv-programma en stond ons boek daar maandenlang op nummer één.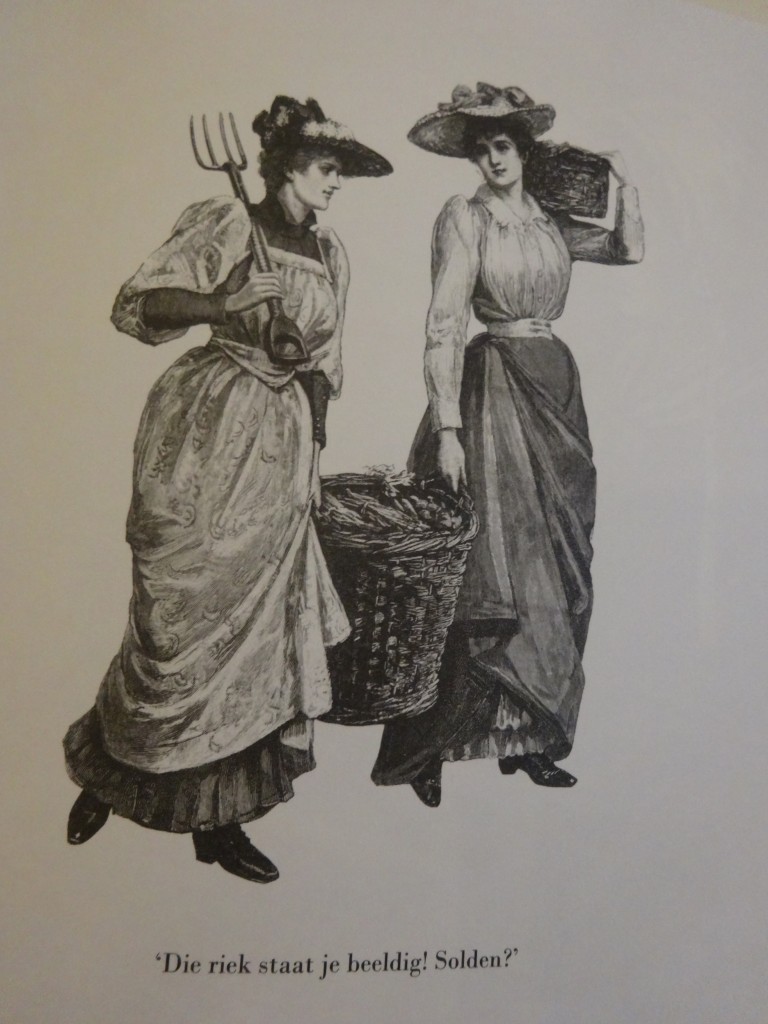 Beste advies
KL: Onze ouders gaven ons elk de helft van ons startkapitaal met de boodschap dat we hen binnen het jaar moesten terugbetalen.
Traag opstarten en drie jaar wachten tot het beestje ademde, was met andere woorden geen optie. We moesten meteen de beuk erin zetten en dat vind ik gezond.
SB: Mijn vader is een ervaren ondernemer. Als we bij hem aankloppen met een probleem, stappen we na een kwartier verfrist weer buiten. We overleggen ook veel met elkaar. Toen wij onze plannen kenbaar maakten, zei iedereen: 'Een uitgeverij opstarten? Doe het niet!' Als een jong iemand vandaag mijn mening zou vragen, zou ik juist zeggen: 'Ga ervoor!' Motiveren mag.
Stomste stoot
KL:  We hebben een streng intern controlesysteem, dus ik kan me niet herinneren dat we ooit een fout op een cover hebben gehad. Maar met het boek Stijn en de Sterren bij het Canvas-programma van Stijn Meuris liep van alles mis.
SB: Een boek wordt gedrukt in vier basiskleuren, CMYK, maar bij de eerste druk was het yellow niet doorgekomen. De drukker had geen argwaan bij al die foto's van planeten in vreemde kleuren. Het oogde immers heel spacy. Maar Stijn zag meteen dat er iets niet klopte.
KL: We bestelden onmiddellijk een tweede druk, met de juiste kleuren. En toen bleek de lijm niet goed te plakken. Als je het boek opensloeg, dwarrelden alle bladzijden eruit.
SB: Eén fout kun je uitleggen, maar twee? Het probleem is dat je boeken na hun distributie niet zo gemakkelijk kunt terug roepen.
KL: Stijn heeft nog een hele tijd e-mails gekregen van lezers met klachten. Enorm vervelend.
Slimste ingeving
SB: We zijn doorgegroeid van een uitgeverij naar een multimediaal bedrijf. We zijn nu producenten van goede content op verschillende dragers. Dat kan nog papier zijn, maar ook tv of online.
KL: In Vlaanderen blijven we de enige uitgeverij met een eigen productiehuis, Borgerhoff & Lamberigts TV. Met ons creatief bureau Michael Is Dead verzorgen we nu ook branded content. Dat wil zeggen dat we filmpjes maken in opdracht van bedrijven. Ook onze uitgeverij maakt soms boeken in opdracht, bijvoorbeeld voor een bedrijf dat z'n vijftigste verjaardag viert.
SB: Het blijft een voordeel dat we ervaring hebben met alle aspecten van ons vak.
In de begindagen deden Kristof en ik zelf de distributie van onze boeken. We hebben met onze camion regelmatig voor een gesloten magazijn gestaan (lacht).
KL: Daarom weten we nu wat we kunnen vragen van onze mensen en wat niet. We wéten hoe lang het redigeren van een manuscript duurt. Je moet ons niet uitleggen wat een drukplaat is. We kennen het uitgeefproces van a tot z en dat is een troef.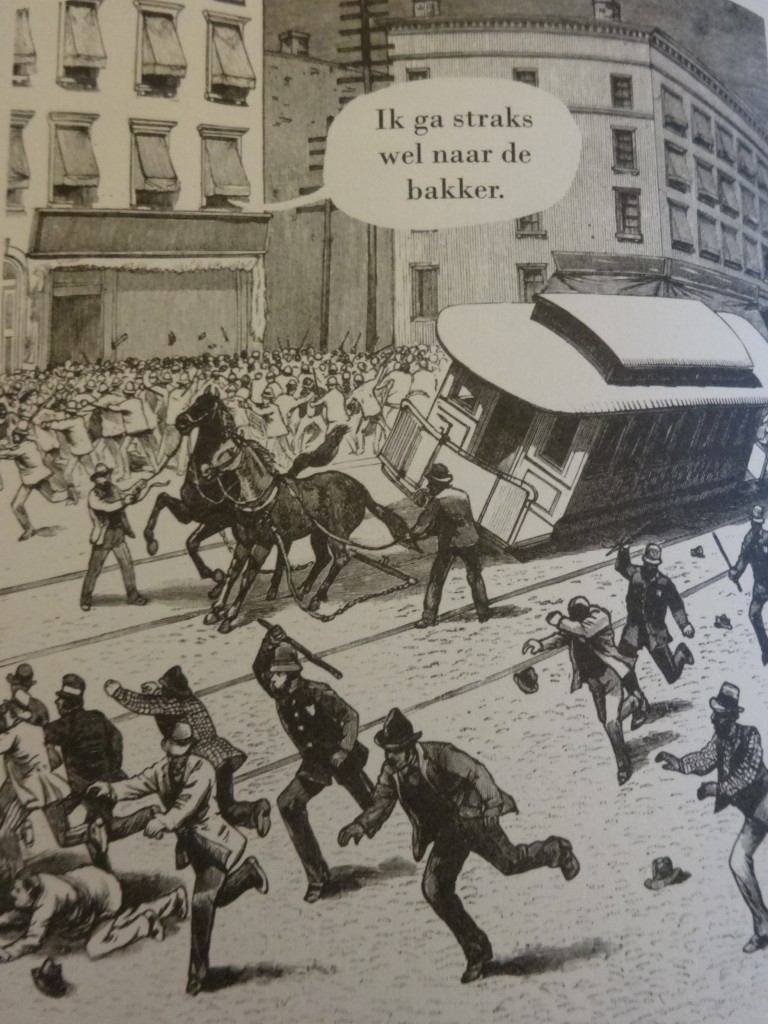 Snelste groeispurt
KL: 2010 was een bijzonder goed jaar. De uitgeverij verhuisde naar een nieuw pand, we groeiden van zeven naar tien werknemers en hadden enkele grote bestsellers. De ideeën voor een tv-avontuur begonnen toen ook te rijpen.
SB: We zijn winstgevend geweest sinds ons eerste jaar en de lijn ging steeds mooi opwaarts, maar je ziet nergens een spectaculaire klik.
We hebben nooit een Jeroen Meus gehad die de zaak deed ontploffen.
KL: Daardoor konden we onze groei ook altijd bijbenen. We zijn op een gecontroleerde manier gegroeid en hebben altijd gewacht tot we de juiste persoon op de juiste plaats konden zetten.
De droom die blijft
KL: Waar wil je het interview voor 20 jaar Borgerhoff & Lamberigts doen? Hier of in LA? (lacht)
SB: We blijven dromen, maar de laatste jaren hebben we veel nieuwe initiatieven opgezet en dat vreet energie. We willen ook niet elk jaar iets nieuws beginnen. Om diepgang te creëren moet je zorgen dat de dingen die je opstart goed wortel schieten. In het begin waren we best impulsief. Toen we één jaar bezig waren en de reeks Mysteries van het Christendom hadden opgezet, hebben we het vliegtuig naar Barcelona genomen. Daar gingen we in de gang van de grootste uitgeverij van Spanje zitten tot we de uitgever konden aanklampen: 'We hebben hier een wereldconcept, koop het!' En dat lukte nog ook.
KL: Met als gevolg dat we kort daarna op het vliegtuig naar Portugal zaten om nog eens hetzelfde te doen…
Luidste kassagerinkel
SB: Je mag je niet blind staren op recordcijfers. Een boek doet het niet slecht omdat het geen 20.000 exemplaren verkoopt. Wij hebben sinds onze start meer dan honderd titels in de top tien gehad, maar we hebben nooit één sterauteur gehad die alle anderen voorbij flitste.
KL: Voor een bedrijf is het gezonder om niet afhankelijk te zijn van één komeet, maar een brede korf te hebben van titels die het goed doen. Daarom omringen wij al onze boeken met zorg en aandacht.
SB: De biografie van Frank Vandenbroucke was één van onze echt grote successen. Die stond tien weken op nummer één. Ook de thrillers van Luc Deflo doen het altijd goed. En van Het grote kabouter Wesley boek gingen er enkele tienduizenden over de toonbank.
Stiekeme favoriet(en)
SB: De biografie van Frank Vandenbroucke was één van de boeken die we bij onze start in 2005 al wilden maken. Ik ben god niet verscheen in 2008 en ligt me nog altijd nauw aan het hart. Het was geen eenvoudig boek om te maken – soms was Frank zes maanden onbereikbaar, of wilde hij afspreken in een discotheek… Maar ik vond hem een unieke persoonlijkheid.
KL: Ik heb een sterke culinaire affiniteit en vond het inspirerend om met de toppers van ons land – Sergio Herman, Peter Goossens en Roger van Damme – te werken. Vooral omdat Haalbare toprecepten stap voor stap verscheen in een tijd waarin alles gemakkelijk moest zijn. En dan komen wij met een moeilijk gastronomisch boek en blijkt het een schot in de roos!
SB: Ook Het allerbeste uit het Gat van de Wereld blijft straf. De leukste fragmenten uit die Humo-rubriek moesten toch worden gebundeld?
KL: Het grote kabouter Wesley boek van Jonas Geirnaert illustreert mooi onze toegevoegde waarde. Alles van kabouter Wesley ligt op Internet voor het rapen. Wat ga je daar als uitgever nog mee doen? Wij maakten voor die kleine kabouter een reuzengroot boek, zodat elke lezer zich even kabouter kon voelen.
SB: Als ik nog een laatste mag noemen: In de wereld van Jan Hoet. Het was fantastisch om dat intieme, postmoderne boek te maken met die fascinerende persoon. We hebben graag een klik met onze auteurs.
De meeste topfiguren zijn trouwens aangenaam om mee te werken. Aangenamer dan de subtop. Wie het echt heeft gemaakt, verkoopt geen circus.
The one that got away
SB: Da's een gemakkelijke: Pascale Naessens. We kennen haar al jaren en toen ze in 2012 bij Linkeroever wegging, deden we haar een goed voorstel. Uiteindelijk tekende ze bij Lannoo. We hebben haar op een haar na gemist.
KL: Dan is het wel even vloeken als je de verkoopcijfers van haar boeken ziet.
SB: Al zijn we daar heel zen in. Het is jammer, maar er is niets aan te doen. Zij ziet er gelukkig uit en wij kijken naar de toekomst. Je kunt niet meespelen als je nooit wilt verliezen.
KL: We hebben nog wel andere auteurs gemist, maar nooit van dit kaliber.
Dit interview verscheen eerder in het eerste nummer van Boeken Magazine.
PS: Nog een droomjob in boekenland.
PPS: De ZaZa gravures kreeg je 'r zomaar bij
PPPS: Dit boek en dit boek zijn wel van Borgerhoff & Lamberigts