Wie wint de zesde editie van onze columnwedstrijd? Welke tekst trok onze aandacht – en die van gastjurylid Thomas Siffer – tussen de 122 inzendingen? Dat maakten we gisteren bekend tijdens een literaire avond in Barboek. Wij delen het juryverslag.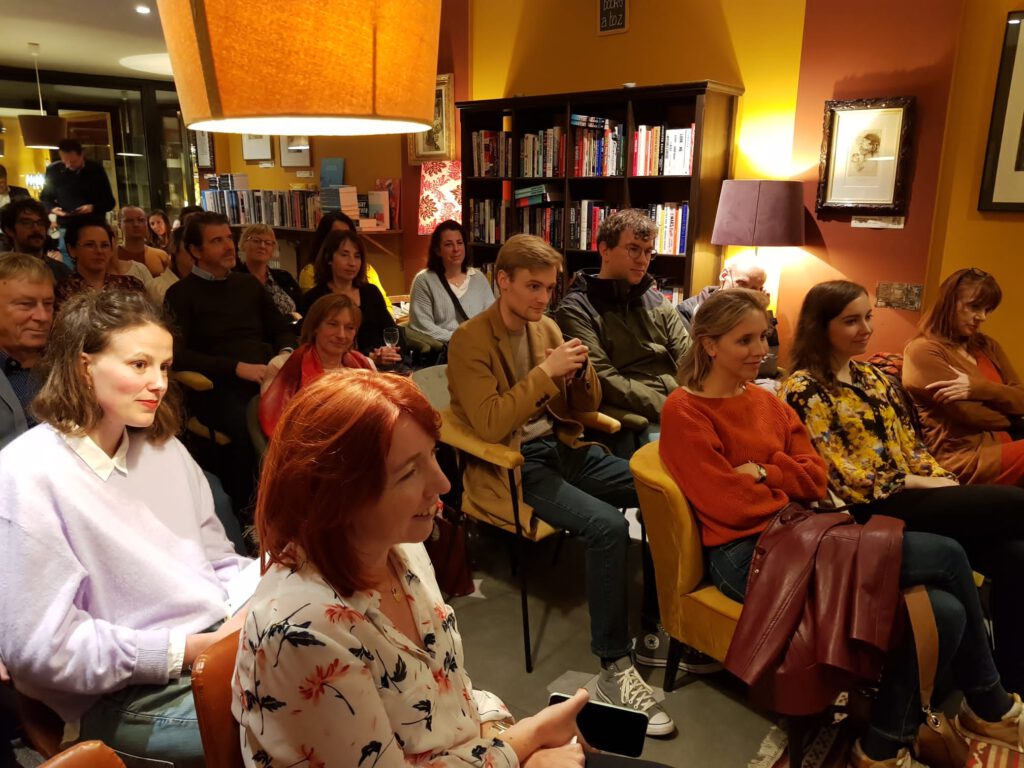 "Marc aka Nelson, Marjolein, Marleen, Mart, Patricia, Philippe, Sophie en Ybe – jullie zijn hier vanavond alle 8 aanwezig (correctie 7, Sophie moest helaas verstek geven). Twee dingen hebben jullie met elkaar gemeen. Jullie columns stonden deze zomer te lezen op TIWHR, dat wisten jullie al. Nieuw is dat de grote Thomas Siffer vindt dat jullie alle acht moeten blijven schrijven! Ik vind dit alvast een geweldig compliment om dit verslag mee te beginnen.
Ik ga verder in willekeurige volgorde.
Ybe, Luxuria trok onze aandacht omwille van het verheven taalgebruik dat je consequent aanhoudt. Dat viel op, zeker in contrast met het onderwerp. Terwijl je de leegte wegswipte, verraste je ons met een sterke oefening in stijl. Erg leuk gedaan!
Sophie, in Hobbystrijd beken je sportief dat je moederen zich afspeelt op de onderste sport van de Pedagogische Ladder. Volgens de jury beschrijf je op een heel herkenbare en grappige manier wat jonge ouders voelen. Naast een uitstekende pointe zit je column bovendien vol leuke taalvondsten en gebalde gedachten. Bedankt voor zoveel eerlijkheid!
Marleen, jij hekelt in Verheven zullen we alles delen de weldoeners die op social media hengelen naar applaus. Marleen, jij gaat all the way in je mening. Die is verrassend en scherp. Thomas moest om zoveel lef meteen aan zijn jongere zelf denken. Extra punten geeft de jury voor de literaire titel en goed gekozen citaten als 'moeder aarde zit heus niet op Instagram jouw post over herbruikbare avocadodeksels te liken.' Mogen wij likes en hartjes geven voor zoveel uitgesprokenheid.
Patricia, jouw Lullig liefdesleven lijkt geschreven zonder vrees of rem. De humor schuurt soms een beetje maar nergens wordt de column plat. De onverwachte – en ietwat onwelkome – visualisatie van de lul op de salontafel tussen de kaasblokjes en olijven staat voor het leven op ons netvlies. De manier waarop je het 'spwaakgebwek' van Sam in de verf zet is al even iconisch. Patricia, blijf maar goed op de gaspedaal drukken bij het schrijven.
Mart, jij vreest in IKEA-zetel banaal en kleinburgerlijk te zijn. Je column is dat allesbehalve. Je zet een heerlijk boompje op over de zogenaamde banaliteit van IKEA-meubilair en doet dat met veel ironie en zelfspot. Je slaagt erin om aan de hand van een kort citaat dat je las in De Standaard – uit een interview van mij nota bene, een veel groter probleem aan de kaak te stellen. Thomas zei ons letterlijk: 'Deze tekst tikt tegen een grote column aan. Met Mart wil ik graag aan de slag gaan.' Mart, jij hebt helemaal begrepen dat een goed columnonderwerp heel klein kan beginnen. Observeer zo verder!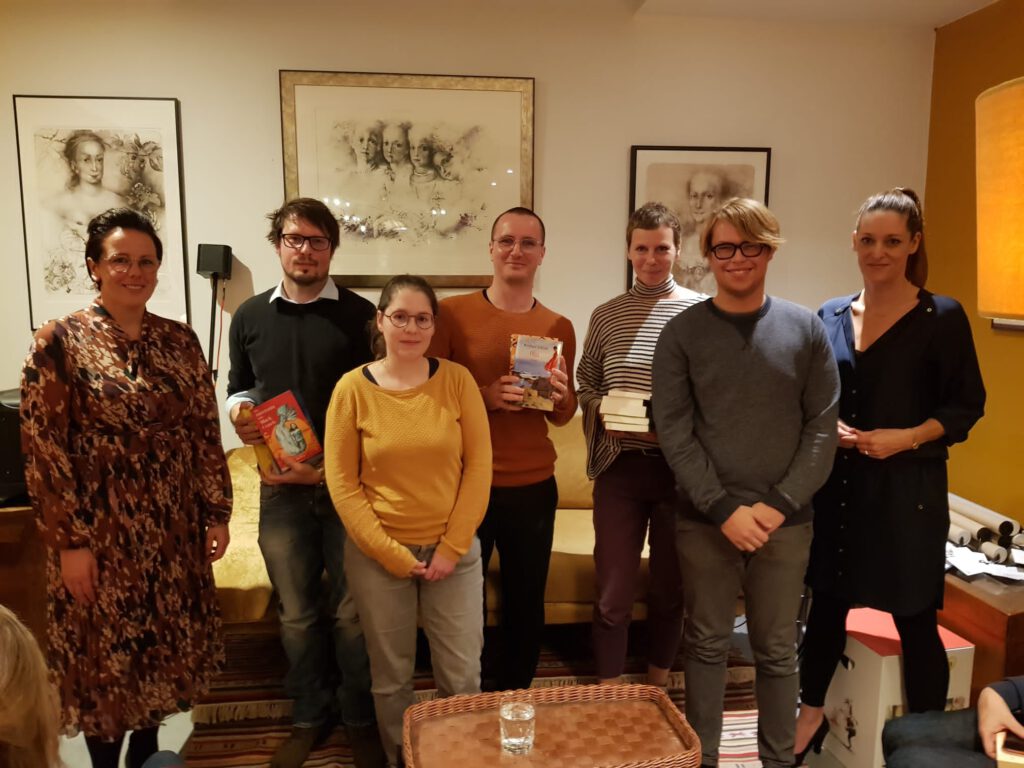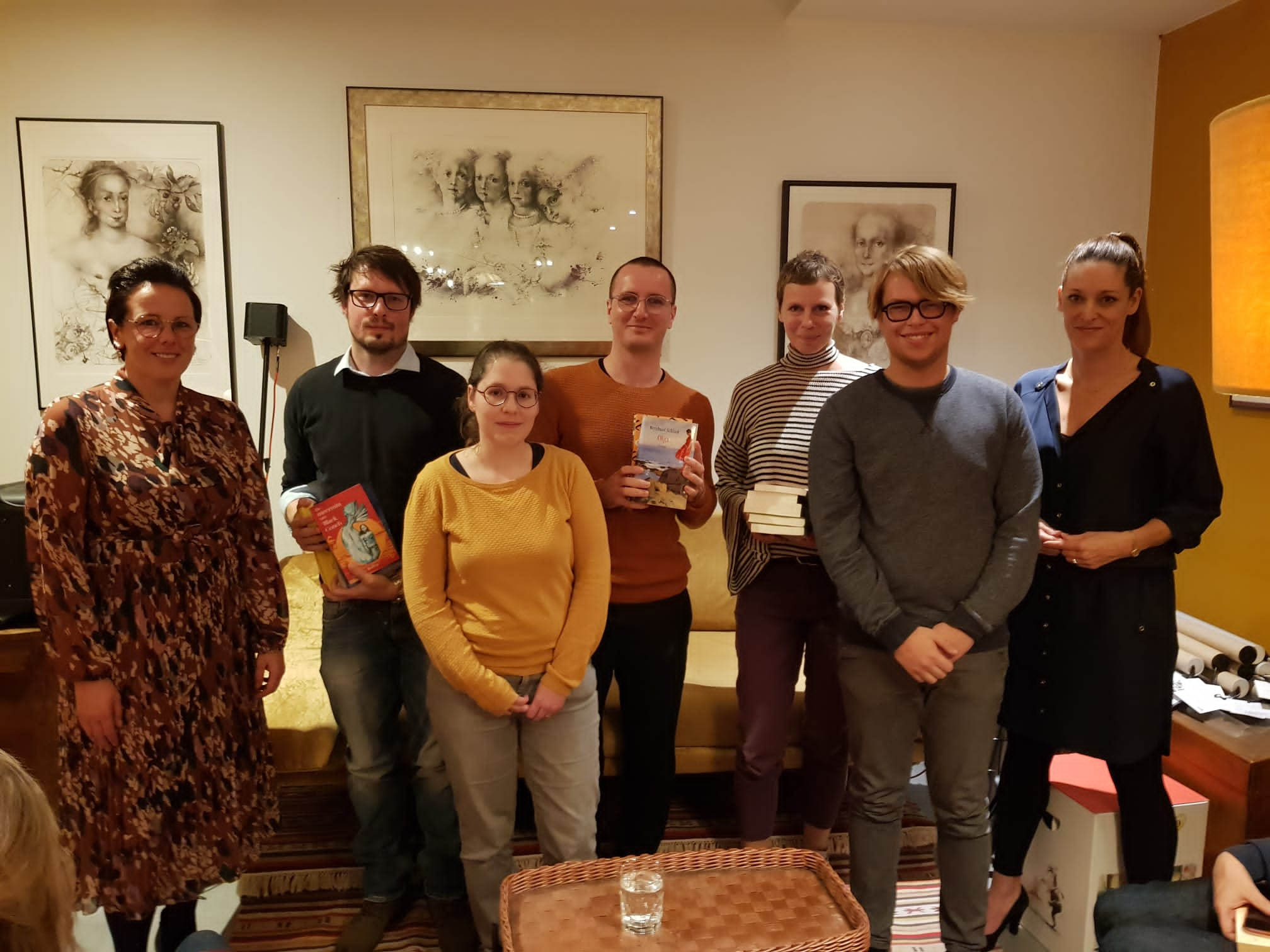 En dan zijn we nu bij de podiumplaatsen gekomen.
Op de derde plaats staat een column met een heerlijk einde. De pointe is sterk, het onderwerp niet te veilig. Marjolein, na het lezen van Wie is de blaas, gebruiken wij geen slacentrifuges in vakantiehuisjes meer. Bij iedere kom, emmer of kookpot in onze Airbnb moeten wij aan jou denken. Voilà dat noemen wij een column met impact. Marjolein, jouw ontboezeming is gedurfd, je pen sterk en volwassen. Marjolein, Thomas zou jou meteen een wekelijkse column geven. Wij willen meer van dit!
Daarom, Marjolein, proficiat. Jij wint de derde prijs.
Marc, aka Nelson Morus, jouw tekst is af. In Sneukelclub staat geen enkele zwakke passage of taalkundige slordigheid. Integendeel: je slaagt erin om van een alledaags, herkenbaar fait divers een fris verhaal te maken met veel humor. Erg grappig waren die tongzoen met een halve Oreo en de erectie van een reep Tony's Chocolonely. Dat jij een goede pen hebt, spat er van af. Deze column is dan ook zo publiceerbaar. Waar zitten die hoofdredacteurs in de zaal? 'Dit is het soort verhaal dat ik wil horen tijdens een etentje,' zei Siffer nog, vooraleer hij de vergelijking maakte met niemand minder dan Simon Carmiggelt.
Marc, jij leverde het prototype van een goede column af. Proficiat!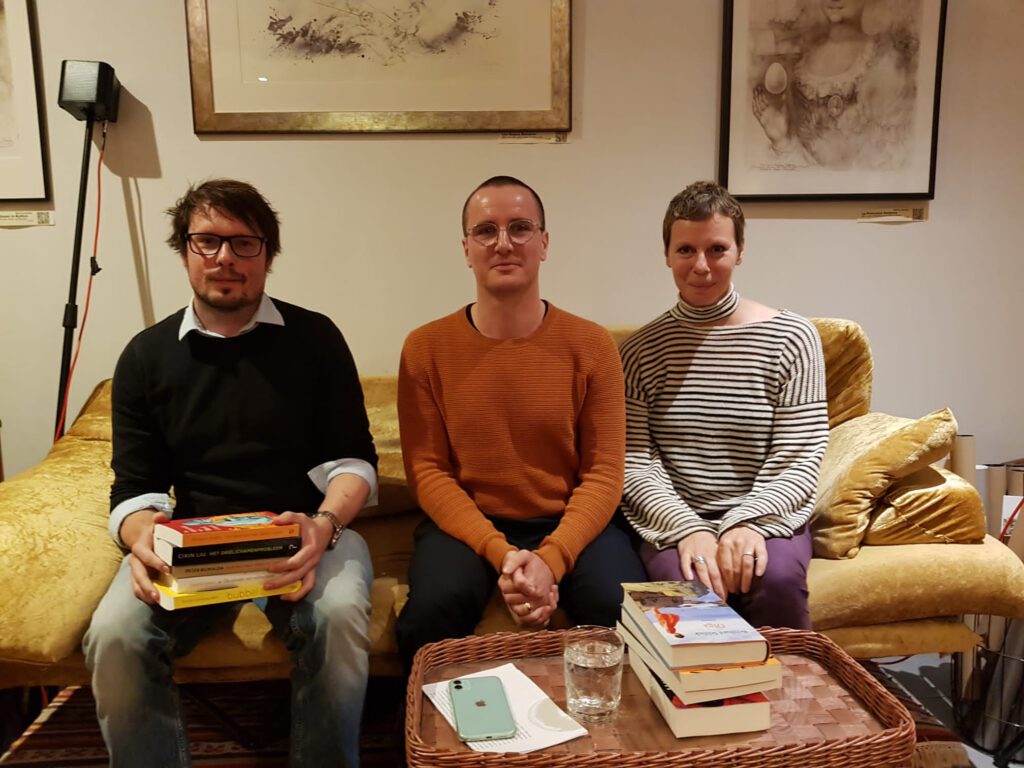 En dan zijn we bij de winnaar beland van onze zesde columnwedstrijd. Philippe, in Paad vertel je hoe je met andere ogen naar Trainspotting kijkt sinds het autozitje in je wagen gevuld is. Philippe, jij weet ondertussen dat wij een zwak hebben voor straffe openingszinnen. Die van jou triggerde alvast meteen onze nieuwsgierigheid. En op dat elan ga je verder. Je houdt onze aandacht vast tot aan de ontknoping met de gouden combinatie van herkenbare ideeën en originele beelden, en dat in een zeer sterke taal. De redactie noemt jouw column een succesvolle wandeling over de slappe koord van de sentimentaliteit, Siffer zou er een traan bij durven wegpinken. En hij wil graag een roman lezen van jouw hand.
Philippe proficiat, met jouw column schreef je literatuur. Met jouw column win je de zesde editie van onze columnwedstrijd."