Swingen op Dinsdag (3) – Vol Van Zinnen
Eén keer per maand, op dinsdag, gaat This Is How We Read op uitwisseling. Je leest ons vandaag op Vol Van Zinnen, de blog van auteur Reine De Pelseneer over boeken, schrijven, tekst en taal.  In ruil geven wij Reine vrij spel op ons podium. Klaar voor een aanstekelijke recensie van een 'snelcursus genieten van poëzie'?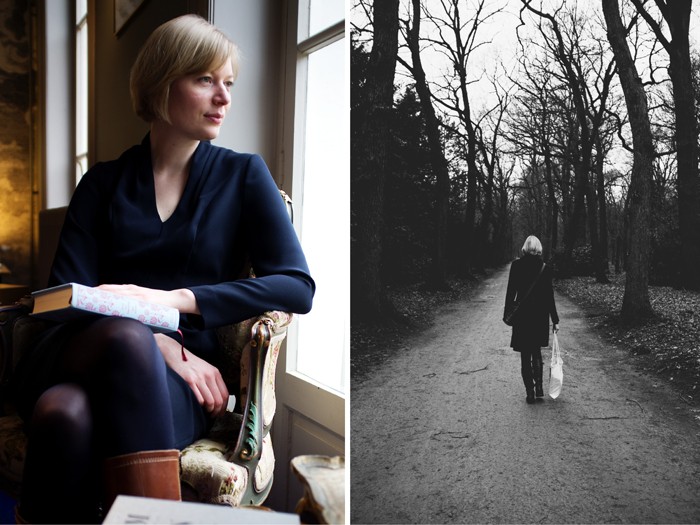 Als ik mensen vertel dat ik naast kinder- en jeugdboeken (zoals deze) ook dichtbundels schrijf, volgt er vaak een enigszins verontschuldigende blik, vergezeld van een uitspraak in de trant van 'Ik ben niet zo'n poëzielezer.' Meestal weet ik niet goed wat te antwoorden. Uit schrik mijn passie te zeer op te dringen, mompel ik iets als 'Ieder zijn meug.' Hoewel ik in gedachten de poëzie met verve verdedig …
Gelukkig heb ik sinds kort de ideale oplossing:
ik praat iedereen Olijven moet je leren lezen van Ellen Deckwitz aan.
'Een cursus genieten van poëzie', luidt de ondertitel. Deckwitz houdt dan ook een vurig pleidooi voor het (leren) lezen van poëzie. Ze doet dat op een vlotte en grappige, maar beslist niet oppervlakkige wijze. Bovendien spat haar eigen liefde voor gedichten van de pagina's.
VOORBIJ LIEFDE EN DOOD
In drieëntwintig bevattelijke hoofdstukken gaat Ellen Deckwitz telkens in op één vraag.
'Waarom zeg je niet gewoon wat je bedoelt?' bijvoorbeeld.
Of: 'Is vertaalde poëzie de moeite waard?' Of nog: 'Waarom kan een gedicht niet alles betekenen?' Haar antwoorden maken telkens komaf met een aantal hardnekkige opvattingen over poëzie die het genieten van gedichten in de weg kunnen staan.
Deckwitz leert je gaandeweg heel wat over de techniek van het dichten. Zo kom je te weten wat enjambementen zijn, leer je wat metaforen teweeg kunnen brengen en lees je meer over ritme en rijm. Maar dit boekje is veel meer dan louter een lesje in techniek. De schrijfster zoomt in op de verschillen tussen songteksten en poëzie bijvoorbeeld, ze vraagt zich af of poëzie kan troosten en hoe, en ze veegt de opvatting dat gedichten louter over liefde of dood gaan netjes van tafel.
ONTDEKKINGSTOCHT NAAR MEER
Bijzonder mooi is dat Deckwitz je meteen laat kennismaken met een keur aan gedichten. Elk hoofdstuk wordt namelijk geïllustreerd met een gedicht. Doordat die gedichten telkens heel anders van stijl zijn, maakt ze in een klap duidelijk dat er tal van soorten poëzie bestaan en dat het een boeiende ontdekkingstocht is om als lezer uit te vinden wat je ligt en wat niet (en hoe dat kan veranderen naarmate je meer leest).
Sta je in zekere mate open voor poëzie, maar
houdt de herinnering aan oersaaie lessen waarin gedichten kapot werden geanalyseerd je tegen om in een bundel te duiken?
Of lees je wel af en toe poëzie, maar ben je bang voor 'vage' of 'complexe' gedichten? Laat je leiden door dit boekje van Ellen Deckwitz en er gaat ongetwijfeld een nieuwe wereld voor je open.
Ook warm aanbevolen voor ervaren poëzielezers, trouwens. Ten eerste is het fijn om zo helder verwoord te zien wat je zelf vaak in minder samenhangende zinnen denkt. Ten tweede daagt Deckwitz je uit om ook eens buiten je 'comfortzone' te lezen.
Olijven moet je leren lezen beleeft herdruk na herdruk en daar kan ik alleen maar blij om zijn. De poëzie kan een ambassadrice als Ellen Deckwitz best gebruiken!
PS: Bedankt, Reine, voor de leuke post. Eerder swingden we met Maaike en Kerygma
PPS: Over kinderboeken op rijm en de aanstekelijkheid daarvan