Saskia De Coster over eenzaamheid
Beste lezers,
Als jullie dit lezen, begin ik aan mijn laatste dagje yogaretraite. Zelf schrijf ik dit bericht een weekje voordien en ben ik best wel benieuwd hoe deze milde vorm van afzondering mij zal vergaan. Daarom deel ik vandaag graag dit interview met Saskia De Coster over eenzaamheid. Of ik geïnspireerd, volledig vereenzaamd of met mijn benen in mijn nek geplooid terug zal keren, lezen jullie de komende weken wel! 
Saskia De Coster: "Vroeger dacht ik dat ik fysiek alleen moest zijn om te kunnen schrijven. Ik werkte vanuit schrijversresidenties en heb me zelfs eens een week geïsoleerd op een onbewoond eiland. Ik trok me terug tot op de rand van de waanzin en werd heel erg bewust van mezelf. Om dit te overleven hield ik er enerzijds een strikte dagindeling op na en liet ik anderzijds alles los. Zo hing ik de hele dag rond in comfortabele vodden. Ondertussen besef ik dat mentale eenzaamheid om te kunnen schrijven gewoon een kwestie van concentratie is en heb ik al eens een column geschreven bij de kapper.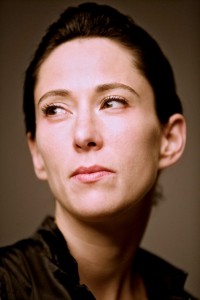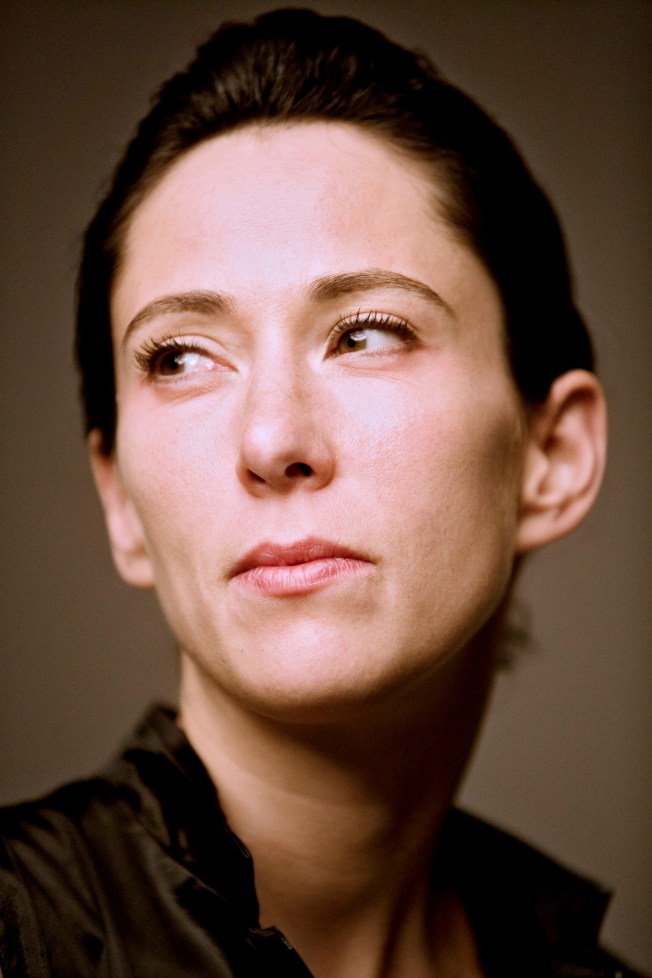 Ik kan heel goed alleen zijn en dat komt voort uit mijn wereldvreemde opvoeding. Daardoor had ik het moeilijk om contacten te leggen en aanvaard te worden. Mijn kindertijd was de eenzaamste periode uit mijn leven. Ik werd gepest en uitgestoten. Als reactie hierop ben ik helemaal op mezelf teruggeplooid. Van mijn ouders heb ik een atelier in de tuin gekregen waar ik kon tekenen en schilderen. Dat was fantastisch.
Ik geloof er heel erg in dat ieder mens het recht heeft op a room of one's own.
Later heb ik wel geleerd om mensen toe te laten in mijn leven en ben ik weerbaarder geworden. Toch kan ik nog altijd niet goed samenwerken. Enkel als iedereen op zijn domein blijft, lukt het wel. Misschien kan ik wel te goed voor mezelf zorgen. Toegeven dat ik afhankelijk ben, beschouw ik als een zwakte.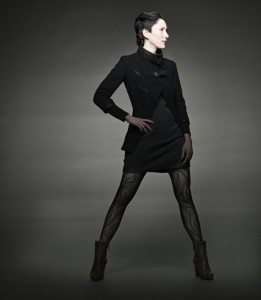 Net als iedereen word ik soms overvallen door een gevoel van existentiële eenzaamheid. Dan voel ik me compleet onbegrepen. Ik vind dat niet onaangenaam en beschouw zo'n donker moment als een soort van zelfreiniging. Wenen kan dan enorm opluchten. Wandelen, hardlopen en met mijn hond praten hebben hetzelfde effect. Ook schrijven helpt.
Als ik aan creëren ben, dan hou ik op met zelf te bestaan. Ik maak me helemaal los van mezelf en zo hef ik mijn eenzaamheid op.
Schrijven en lezen zorgen bovendien voor begrip en herkenning. Los van het autobiografische deel je immers je hele denken. Zo zei Rilke heel wijze dingen over eenzaamheid. Samen alleen kunnen zijn, is volgens hem het mooiste aan een verbinding. In een relatie moet je durven toegeven dat de ander je nooit helemaal zal kennen."
Dit interview verscheen eerder in Psychologies en nam ik af op de Buchmesse.
PS. Leesclub met Saskia De Coster