Present van Stephan Vanfleteren, expo van een soulmate
"Ik ben hier keihard reclame aan het voor het beroep van fotograaf," verzucht Stephan Vanfleteren halverwege zijn persrondleiding in FOMU, waar je nog tot 1 maart zijn overzichtstentoonstelling Present kan bekijken. Stephan heeft dan ook een opwindend leven (geleid), zo blijkt als we langs zijn werk lopen. Als persfotograaf was hij aanwezig op de momenten dat er geschiedenis werd geschreven. Zo was hij nog heel jong en onervaren toen De Morgen hem naar de genocide in Rwanda stuurde. Dat hij omwille van die onervarenheid ook fouten maakte en kansen miste, geeft hij meteen toe.
Later ging hij nog naar onder meer Kosovo en Afghanistan, maar ook de Belgische news scene was boeiend. "Als fotograaf is het geweldig dat België zo'n klein land is," zegt Vanfleteren. "Vanuit Brussel kunnen ze je overal naartoe sturen. Zo sta je de ene dag in Aarlen en de volgende in de haven van Antwerpen omdat er een verstekeling zou zijn gesignaleerd." En die verstekeling kon Vanfleteren als bij toeval ook nog in beeld brengen. "Ik had een tip gekregen, maar terwijl ik door de haven van Antwerpen zwierf, dacht ik: dit wordt niks. En dan gaan plots die patrijspoorten open, steekt die man zijn armen door het raam… en druk ik af."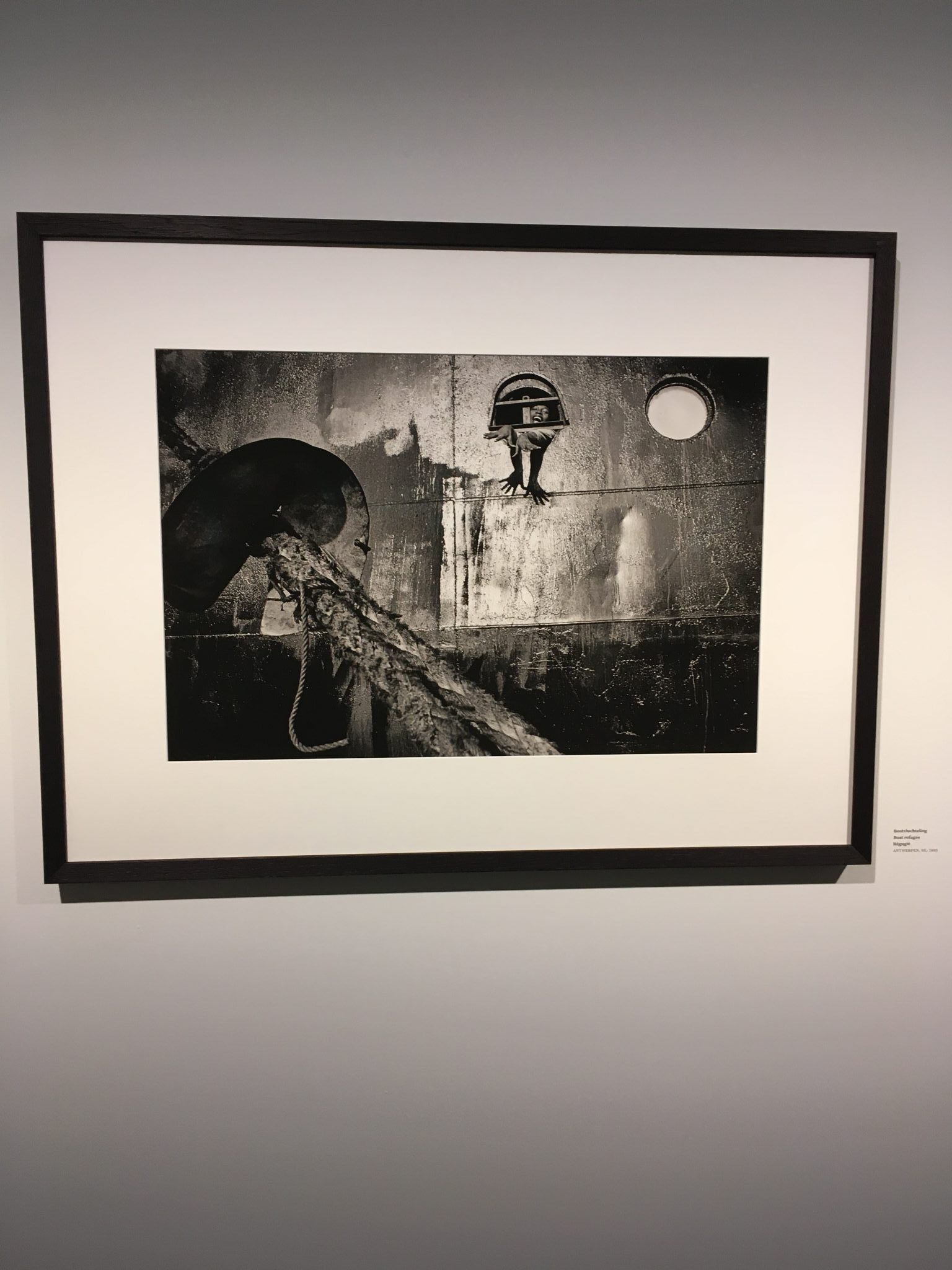 Het is maar één van de vele lucky shots die Vanfleteren maakte in de jaren als persfotograaf. Maar zijn echte moment décisif (een begrip van de Franse fotograaf Henri-Cartier Bresson) zal Vanfleteren beleven tijdens een reportage over de basiliek van Koekelberg. Het beeld spreekt voor zich: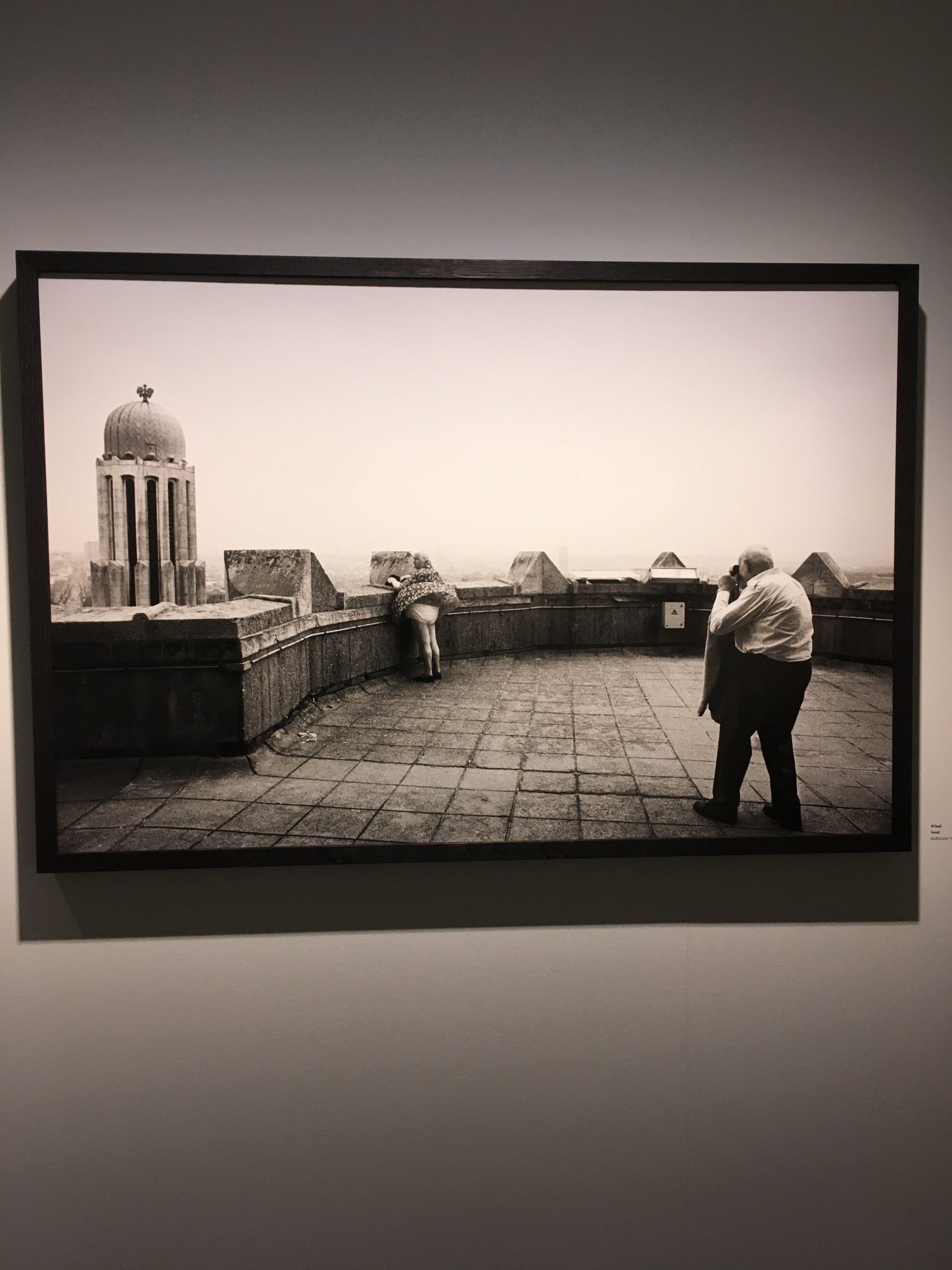 Het wordt een beslissend moment in zijn carrière. Vanfleteren beseft hoe klein de kans is dat hij nog eens zo'n beeld kan maken en heeft geen zin om jarenlang gefrustreerd rond te dolen op zoek naar het perfecte moment. Hij wil meer diepgang, neemt afscheid van de waan van de dag en begint zich te focussen op portretfotografie. Dit is hoe we Vanfleteren vandaag het best kennen, van zijn portretten waarvoor hij letterlijk heel dichtbij komt, zoals bij deze schrijvers.
Toch kan het ook bij Vanfleteren nog wel eens kriebelen om de adrenaline rush te voelen. En dan zegt hij ja om voor Le Monde filmsterren te gaan fotograferen in Cannes. Maximaal vijf minuten krijgt hij er voor de volgende fotograaf alweer klaar staat, maar hij kan op de croisette wel zijn boy's crush Vanessa Paradis fotograferen. En even graag doolt de 'Marlboro fotograaf' (Vanfleterens geromantiseerde zelfbeeld als fotograaf) vandaag nog door de straten van het verslavende Charleroi of pikt hij wereldwijd interessante koppen van de straat voor een foto.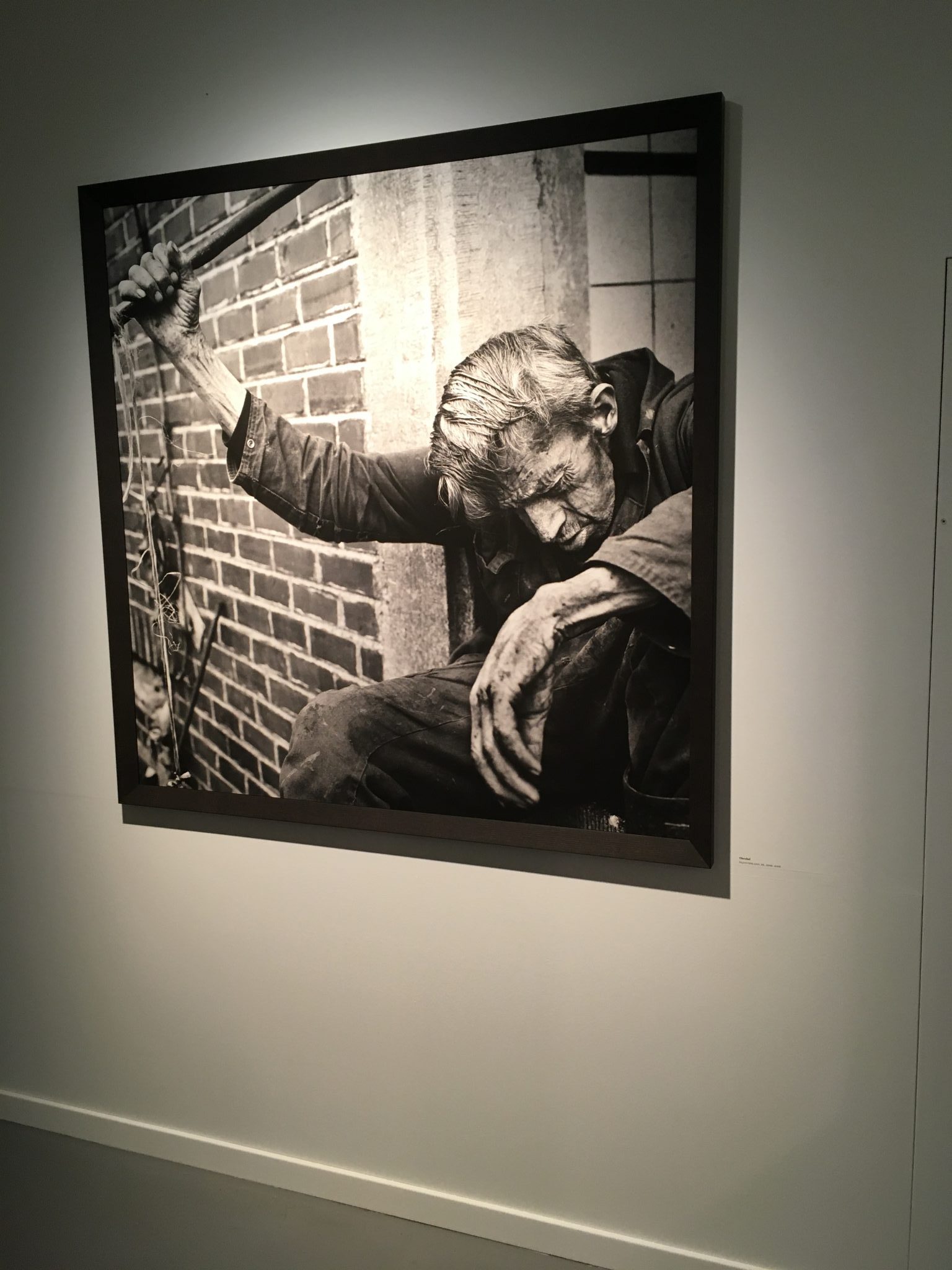 De laatste ruimtes van de expo zijn donker en confronterend. Foto's maken mag niet en veel woorden wil Vanfleteren er ook niet aan kwijt. Indringend is het wel. Maar deze zalen nodigen uit om op een rustig moment terug te keren. Om ze samen met de verzamelde pers te bekijken, is bijna voyeuristisch.
Eindigen doet Vanfleteren op de vierde verdieping van het FOMU. Hier vind je onder meer de brieven van zijn Koekelbergmodel, zijn Elviskostuum (ja, Vanfleteren maakte een cultreeks waarvoor hij verkleed als Elvis door de VS reisde), boeken die hem inspireerden (veel Pfeijffer) én zijn agenda. Dat de bullet journal maffia die ritueel zou verbranden, denk ik meteen.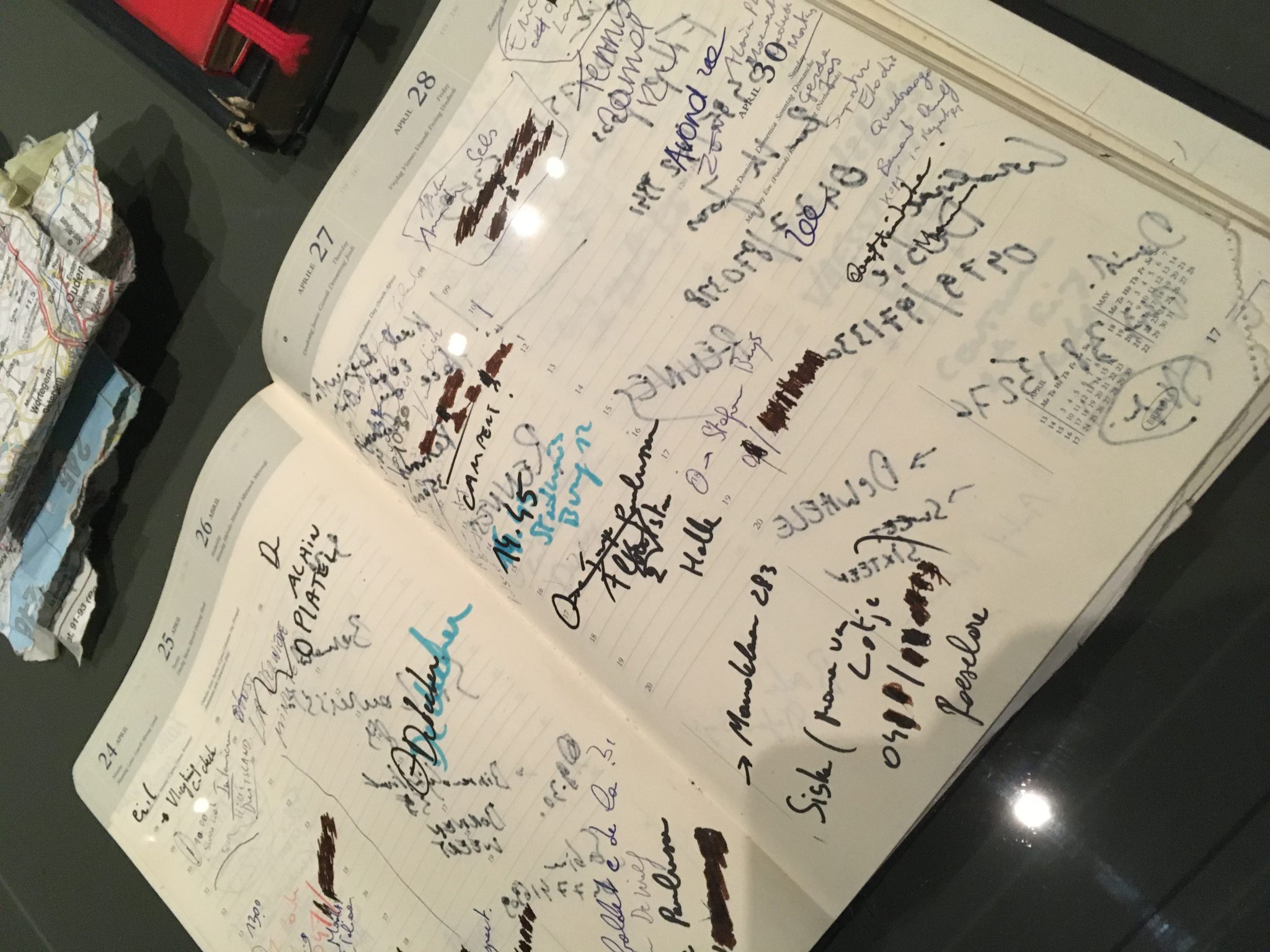 Doorheen de expo stelt Vanfleteren samen met de pers vast dat hij een talent heeft om te luisteren naar zijn behoeftes en daardoor een droomleven te leiden. Soms wil hij mensen om zich heen en zal hij met een freight train tussen de landlopers de VS doorkruisen, dan wil hij stilte en reist hij langs de Atlantic Wall om de klimaatverandering in beeld te brengen. Inspirerend, die man!
Die avond krijg ik een mailtje van de hoofdredactrice van Elle Deco, dat ze over mij geschreven heeft onder de hashtag #lovemyjob. Omdat zij en ik de afgelopen maanden op geweldige plekken zijn beland als journalist. Ik moet lachen om zoveel overeenkomsten tussen haar tekst en de woorden van Vanfleteren. Dan komt er net voor het slapengaan nog een mailtje binnen, met de vraag of ik Roos Rebergen van Roosbeef wil interviewen, toevallig één van mijn favoriete artiesten. Misschien moet ik dringend zo'n analoge agenda nemen, om over 20 jaar hierop terug te blikken.