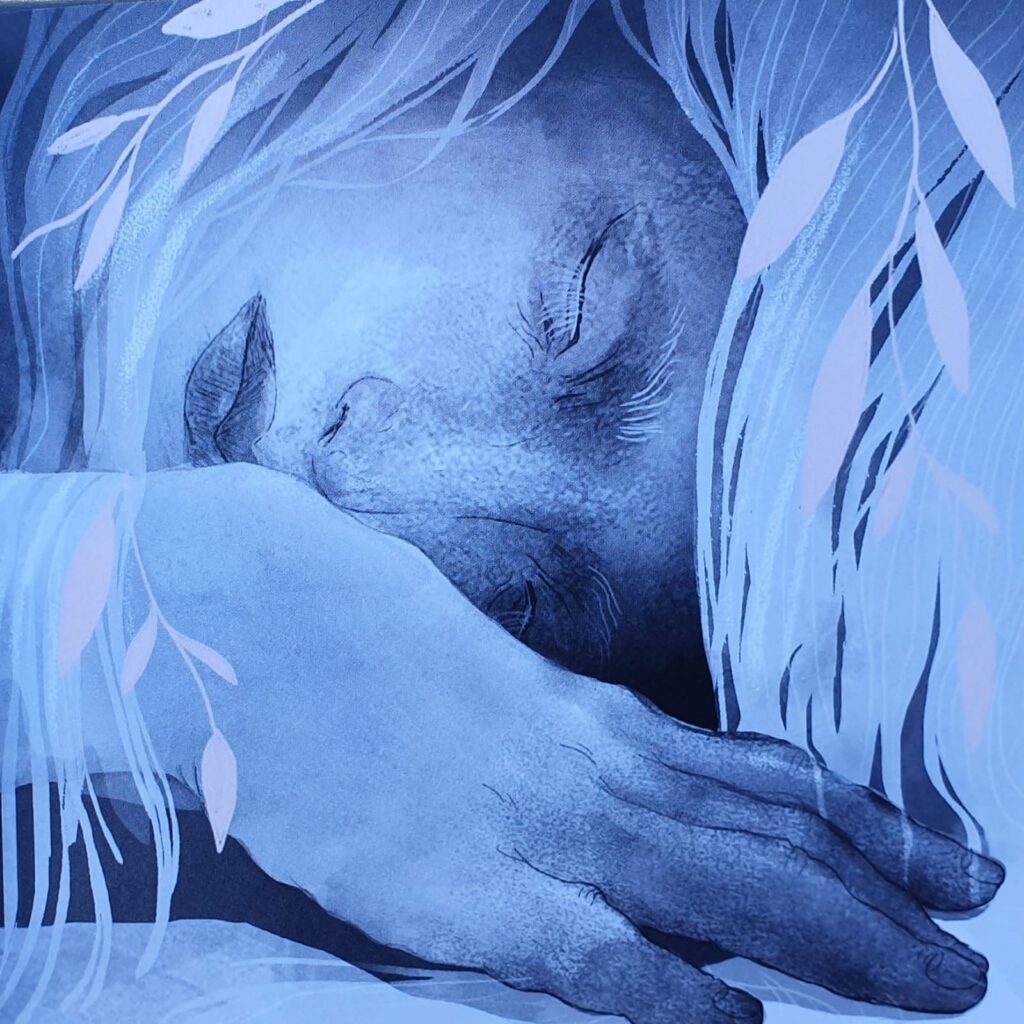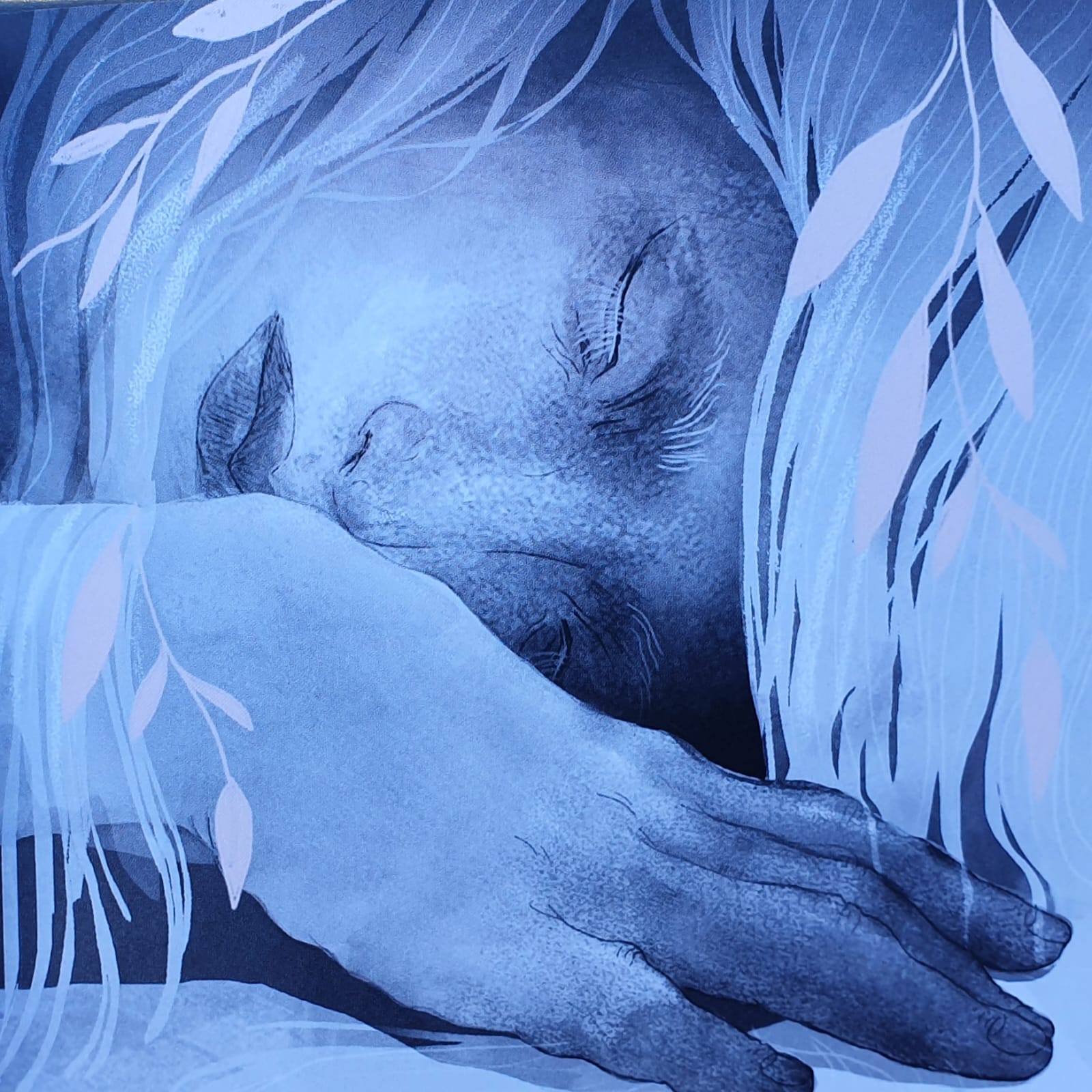 Marleen van de Camp was genomineerd voor onze columnwedstrijd 2021 en timmert sindsdien met succes aan haar schrijfcarrière. Toen ze zich onlangs moest laten prikken voelde ze helse pijn… en inspiratie voor een column.
"Oké mevrouw van de Camp, dan ga ik nu uw borst óver de plaat trekken en heel hard plat drukken. Probeert u zich maar zo goed mogelijk te ontspannen". Daar sta ik dan, in een onnatuurlijke hoek gedraaid, halfnaakt en met mijn borst muurvast in een soort bankschroef. Me een potje enorm te ontspannen.
Jazeker, me ontspannen. Tot mijn verbazing is me dat al herhaaldelijk gevraagd op momenten waarop ik allesbehalve ontspannen kon.
Of ik even relaxed mijn borst wil laten pletten. Of ik even ontspannen mijn "onderkantje" wil laten hechten en inknippen. Of ik even ontspannen een camera in een lichaamsopening wil laten schuiven.
Hou toch op, zeg. Ik snap heus wel dat het dichtknijpen van je kringspier het uitvoeren van een colonoscopie bemoeilijkt maar om het geheel nou als "ontspannen" in te kleden lijkt me toch wat vergezocht.
"Onderkantje", ook zoiets. Ik heb altijd geleerd dat als je het niet aandurft om geslachtsdelen bij de naam te noemen je er dan met je vingers van af moet blijven. Het rampgebied dat overblijft na een bevalling heet nog steeds gewoon een vagina, of beter nog: een vulva. Ook als het niet meer als dusdanig te herkennen is. De term "onderkantje" moet iets gezelligs toevoegen aan de gelegenheid maar helaas, daar gaat de boel echt niet minder van schrijnen. Het geeft de vrouw in kwestie alleen maar het gevoel dat ze vooral niet teveel misbaar moet maken over de opgedane schade. Wat ze wél moet doen is lekker in een badje soda gaan zitten weken, en goed ontspannen.
Dat je dat blijkbaar ook nog fout kunt doen, dat ontspannen, maakt de boel alleen maar lastiger.
Het aanprikken van mijn borst bleek niet helemaal te zijn wat ik me erbij had voorgesteld. Terwijl de tranen me in de ogen sprongen probeerde ik het "wat vervelende gevoel" te verbijten.
Wat is dat? Dat je dingen die hartstikke zeer doen in de voorlichtingsfolder omschrijft als "een beetje vervelend". Lig ik me, al creperend, ook nog eens een potje te schamen over mijn blijkbaar absurd lage pijngrens.
Een dikke naald in je borst laten steken is geen prettige ervaring. Daar moet je de mensen die het moeten ondergaan niet preventief over shamen. Bloeden dat het deed! Maar dat is gelukkig zo opgelost door heel hard op de net ontstane wond te drukken.
En dan ben je klaar. Kun je naar huis. Met een ice pack in je bh en wat paracetamol voor de pijn. En je hoeft niet te schrikken als je borst morgen paars is want dat is normaal. De pijn is dat ook en als het weer als een gek gaat bloeden moet je gewoon weer even 5 minuten heel hard op de bloedende wond drukken.
Juist, net als met dat onderkantje, lekker op iets hards gaan zitten.
En ontspannen.
PS: Ja, de mammografie is een columnwaardig voorval. Lees er de column Tietenfestival van Nynke van der Beek (genomineerd in 2022) maar op na.
PPS: Vulva, vulva, vulva – Marleen heeft haar Caitlin Moran gelezen, gokken wij. In 'More than a woman' houdt de hilarische Britse een vurig pleidooi voor de normalisering van het woord vulva. Ons soort van feminisme.
PPPS: De illustratie bij dit stuk komt uit 'Galatea' van Madeline Miller en is van de hand van Ambra Garlaschelli. Millers herinterpretatie van de klassieke mythe is een geweldige kerstcadeautip voor wie houdt van mooie boeken.