Leestips van Pascale Naessens
Wat leest de vrouw die – naar alle waarschijnlijkheid – straks weer De Boekenbeurs domineert met haar culinaire titels? Non-fictie natuurlijk – of wat hadden jullie gedacht? Pascale Naessens: "Ik lees om te leren. Mijn nieuwsgierigheid brengt me van het ene boek naar het andere. In romans heb ik gewoon geen zin."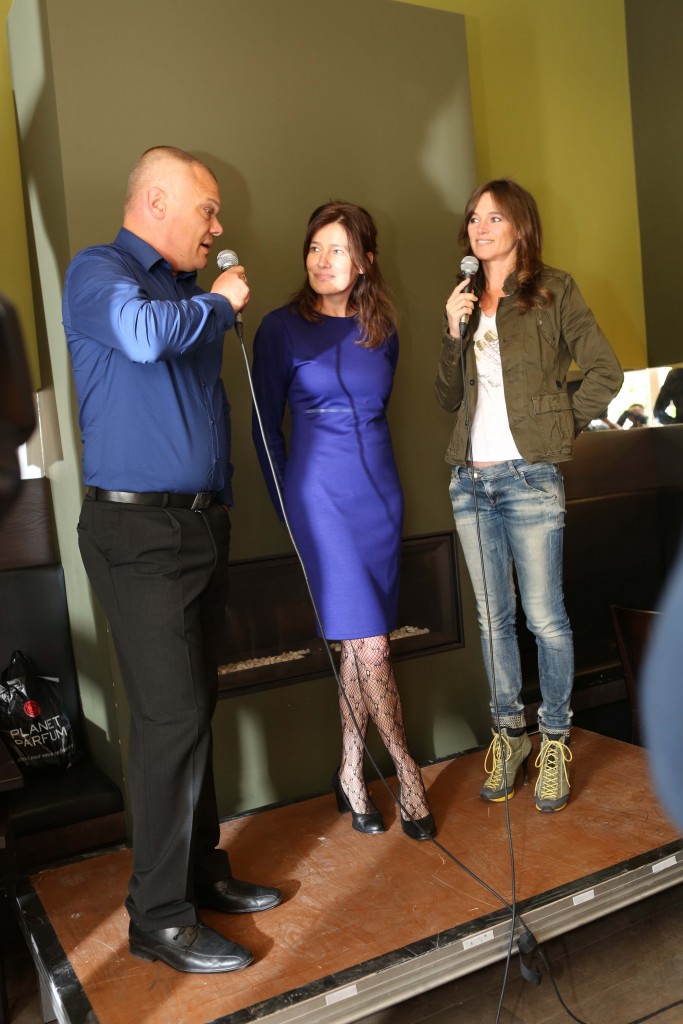 "Ik breng het niet op om lange gedachtespinsels of belevenissen van personages te lezen. Dan maak ik liever mijn eigen leven tot roman," zegt Pascale Naessens. Maar aan één fictietitel denkt ze met plezier terug: Dagboek van een geisha, de (later verfilmde) bestseller uit 1997 van Arthur Golden over een jonge geisha in Kyoto, net voor de Tweede Wereldoorlog. Verder herinnert ze zich biografieën: "Liefst over sterke vrouwen die – zoals iedereen – ook een zwakke kant hebben, zoals Maria Callas." Maar vandaag ligt Pascales nachttafeltje vooral vol met titels over gezondheid. Naessens: "Ik lees elk vrij moment, soms wel vier of vijf titels door elkaar. Het ene boek verwijst naar het andere en zo blijf ik lezen.
Ik heb boeken nodig om me te ontspannen. Ik kan niet doelloos in een zetel hangen."
Zeven titels die indruk maakten op Naessens:
MARK NATHAN COHEN – HEALTH AND THE RISE OF CIVILIZATION
Onze maatschappij bestempelt natuurvolkeren graag als 'primitief'. Maar in traditionele stammen van jagers en verzamelaars zijn er geen welvaartsziektes, geen burn-outs… Ze hebben nog bepaalde inzichten over gezondheid die wij onderweg zijn verloren. Tegenwoordig bestuderen wetenschappers, zoals de New Yorkse antropoloog Mark Nathan Cohen, deze stammen om te zien 'hoe gezond leven ook alweer moest'. Veelzeggend, toch?
JIMMY NELSON – BEFORE THEY PASS AWAY
Dit grootformaat fotoboek brengt de laatste Afrikaanse natuurstammen prachtig in beeld. Het was een duur boek maar ik moest het hebben.  Ik ben echt gefascineerd door de functionele wijsheid van volkeren die dichtbij de natuur staan. In mijn volgende boek ga ik daar dieper op in.
CLARISSA PINKOLA ESTES – DE ONTEMBARE VROUW
Kwam dat boek al eens aan bod? Toch moet het erbij! Misschien blijft de titel dan extra hangen bij lezeressen en elke vrouw zou dit boek moeten hebben.0
De schrijfster is een psychoanalytica en ze haalt heel pertinente inzichten uit allerlei sprookjes en verhalen.
Ik kreeg het boek van mijn lerares ademhalingstechniek in de tijd dat ik omroepster was. Ik lees er nog regelmatig een stukje in.
MALALA YOUSAFZAI – IK BEN MALALA
Een schrijnend boek over het jonge Pakistaanse meisje dat vocht voor het recht op onderwijs onder de Taliban. Haar gezicht werd aan flarden geschoten, maar haar strijdlust bleef ongedeerd.
Verhalen zoals dat van Malala helpen me om mijn eigen zorgen in perspectief te plaatsen. Ergens maken ze me ook opstandig. Hoe kan het dat wij weten wat ginds gebeurt zonder dat we er iets aan doen?
REMKO KUIPERS– HET OERDIEET
Mijn denken over voeding is sterk beïnvloed door het werk van professor Frits Muskiet. Kuipers schreef een proefschrift bij hem, dus ook dat wilde ik lezen. Het Oerdieet bekijkt gezonde voeding door de bril van de evolutietheorie. Een boek voor iedereen die oergezond stokoud wil worden.
LOUISE O. FRESCO – HAMBURGERS IN HET PARADIJS
Ik houd ervan wanneer een boek een ruim licht op iets werpt. En Hamburgers in het paradijs benadert voeding vanuit de kunst, de geschiedenis en psychologische archetypes. Tijdens het lezen dacht ik voortdurend: 'Hoe weet die vrouw dat toch allemaal?' Ik bewonder Fresco echt, ze is superbelezen.
DANIEL LEVITIN – ONS MUZIKALE BREIN
Muziek kan mensen ontroeren – het is een van de dingen waarin we ons van dieren onderscheiden. Ik ben heel vatbaar voor muzikale sfeerschepping. Sommige melodieën brengen me tot rust, andere geven me tintelingen in mijn hele lichaam. Ik wil graag begrijpen wat muziek nu juist met mij doet, en daar is dit het ultieme boek voor.
PS: Leestips van Cara van der Auwera en vijf ondernemende vrouwen. Of: socializen met Pascale op de babyborrel van Boeken Magazine.
PPS: Van vrij 28/8 tem vrij 13/11 ben ik met zwangerschapsverlof. Ik overbrug die periode met stukken uit mijn archief (zoals deze leestips, die in het juninummer 2014 van ELLE verschenen) of teksten die ik deze zomer schreef.