I love London! Dat heb ik hier al eerder geschreven. En blijkbaar hier en hier ook al. Maar vandaag deel ik mijn ultieme leesplekjes in 'The old smoke' (wist jij dat dit de – niet zo erg flatterende – bijnaam is voor de hoofdstad van Groot-Brittannië?).
Mijn logeeradresje in Islington
Logeren deed ik in dit huis vol boeken, in een charmante Victoriaanse straat in Islington. Als je al een paar keer in Londen bent geweest, is dit dé buurt waar je wil verblijven: vlakbij het kanaal waar je veel kleine ontbijtadresjes vindt om met zicht op het water en met scones en een thee langzaam wakker te worden. De buurt en het huis bevielen me zo, dat ik meteen opzocht hoeveel het me zou kosten om hier te wonen. Helaas, het zal bij weekendjes Londen blijven… die in deze guesthouse absoluut betaalbaar zijn.
Granary Square
Aan dit hippe pleintje vlakbij King's Cross kan je een boek lezen op de groene tribunes aan het water of op één van de terrasjes tussen de dansende fonteinen en stoere pakhuizen. Hier ligt trouwens ook de boekenboot, jawel een boekenwinkel op het water!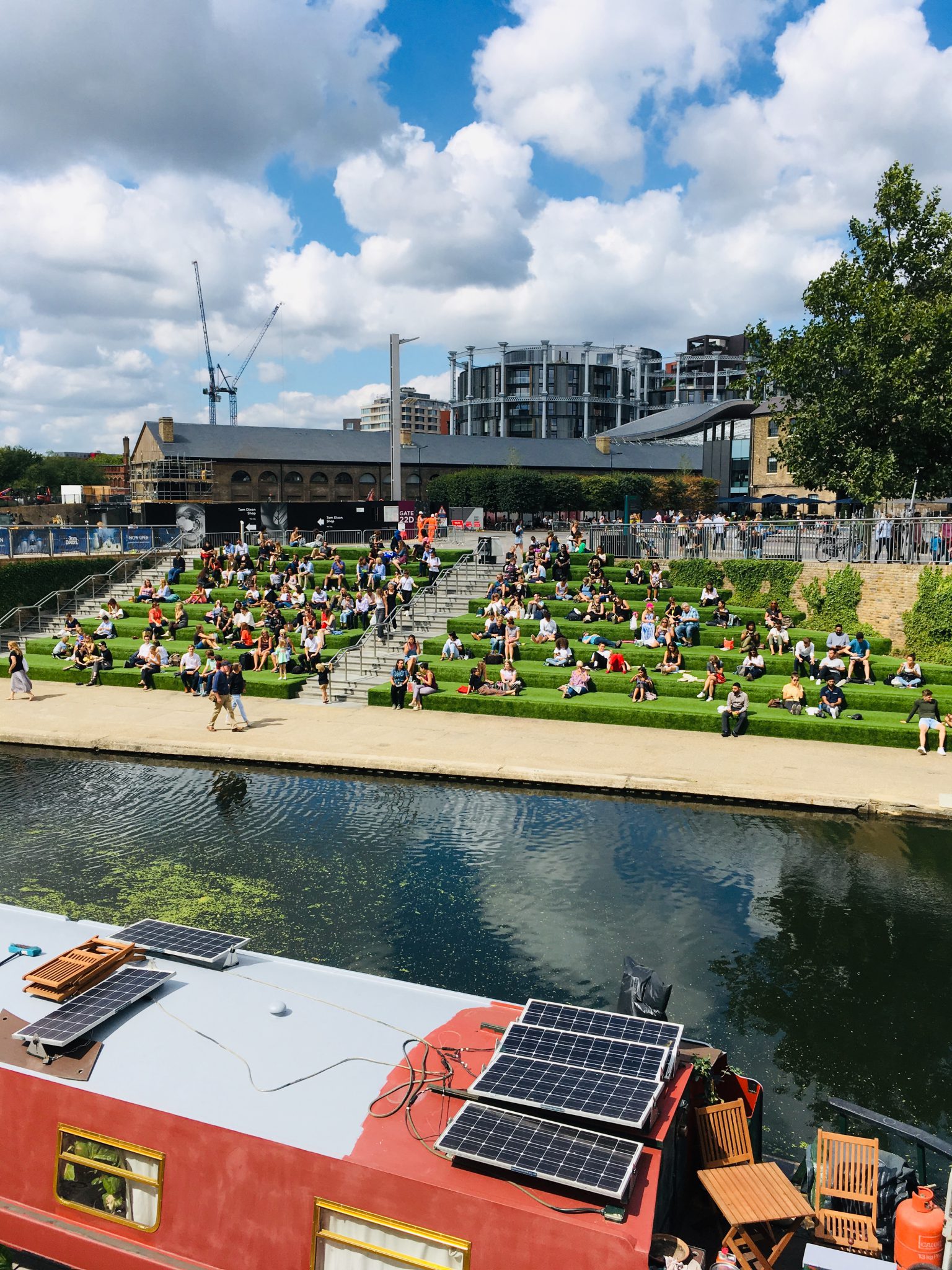 The British library
Aan de andere kant van King's Cross vind je The British Library. Hier kan je ongetwijfeld een volledige blogpost aan wijden, maar lezen, studeren en werken met zicht op deze reusachtige boekenkast…? Ik weet het niet hoor, maar mocht ik in Londen wonen, dan kon je me hier wel vaker vinden tussen de 150 miljoen boeken.
John Sandoe Books
Eén boekenwinkel kiezen in Londen, dat is een onmogelijke opgave. In tegenstelling tot in Parijs waar Shakespeare & co altijd een verplichte stop is. Eerder orakelden wij al over Waterstones aan Piccadilly en Daunt books op Marylebone High Street, dit keer mag John Sandoe Books met de eer gaan lopen. In deze boekendoolhof in Chelsea waan je je meteen in de jaren vijftig. Kortom, een goede ouderwetse boekenwinkel met een zeer uitgebreid aanbod.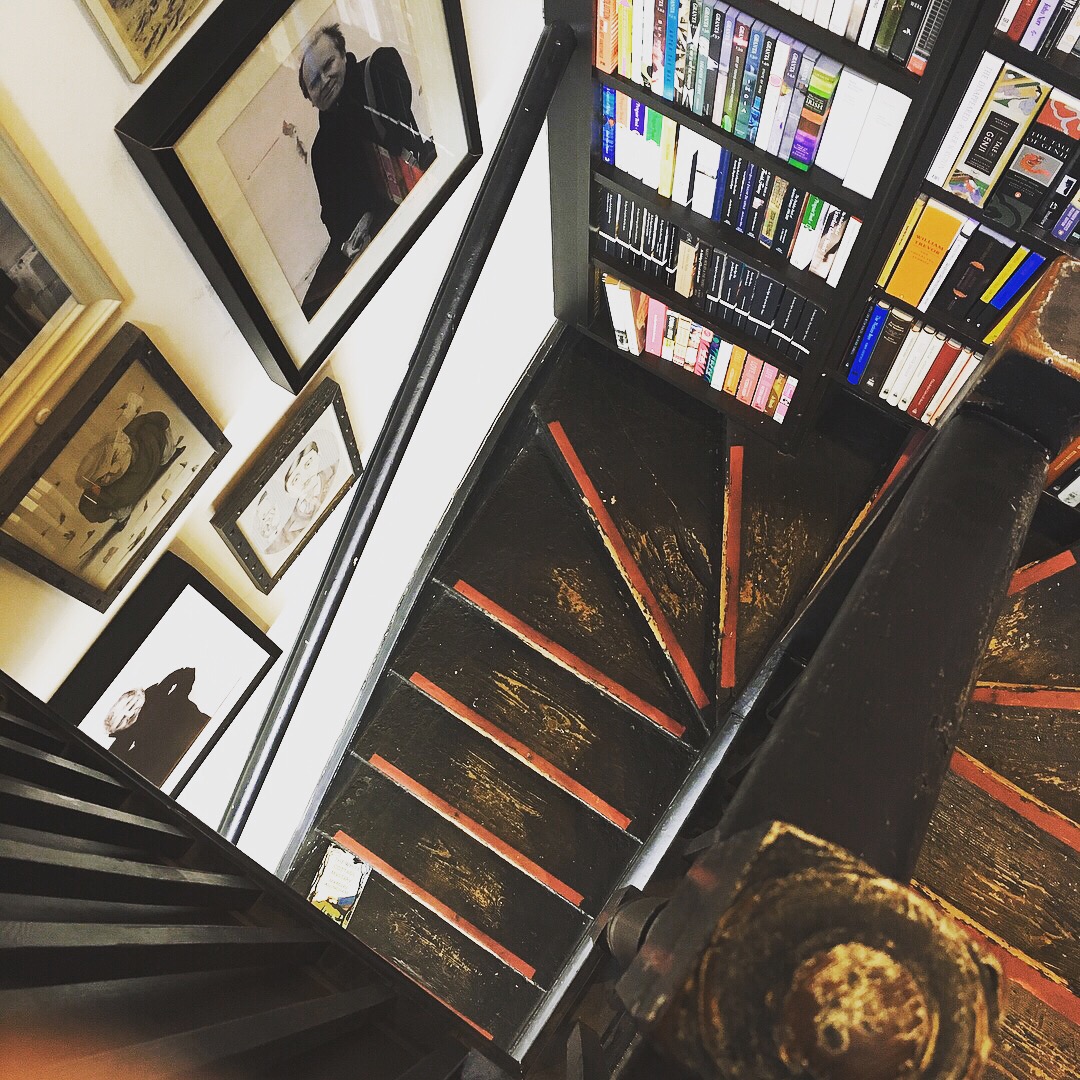 V&A Café
Ik had deze zomer tickets weten te bemachtigen voor de Frida Kahlo tentoonstelling 'Making herself up' in Victoria & Albert. Omdat ik iets te vroeg was, besloot ik nog even een koffie te drinken. Geheel onverwacht kwam ik in dit rijkelijk gedecoreerde café terecht. Op vrijdag wordt hier de high tea geserveerd, lijkt me een uitstekend idee om dit in het voorjaar te combineren met hun grote Christian Dior tentoonstelling.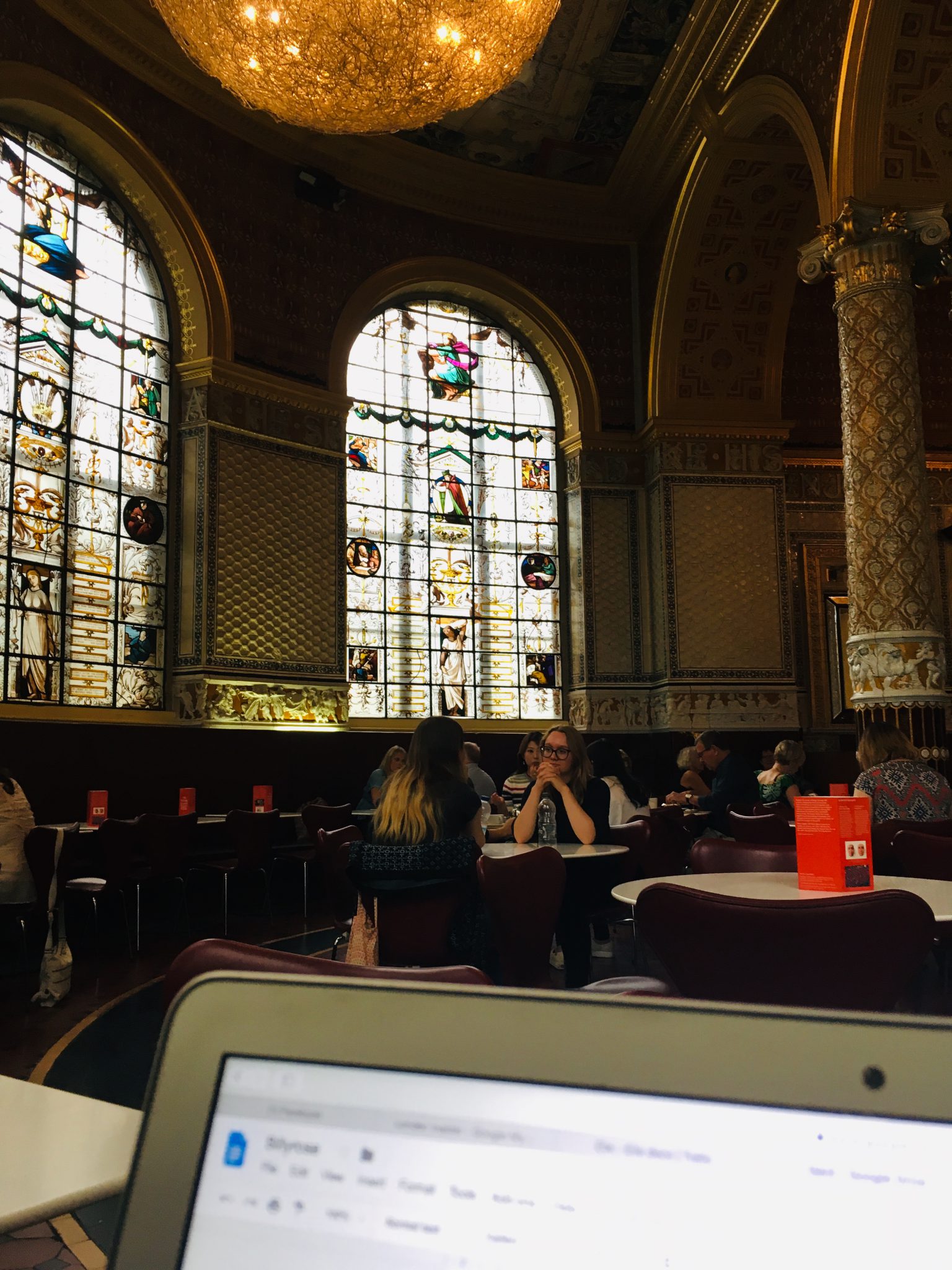 PS: Mijn favoriete leesplekjes in Parijs