Tijdens de zomervakantie presenteert This Is How We Read elke woensdag één van de genomineerden van onze columnwedstrijd 2017. Op donderdagavond 21 september bekronen we de eindwinnaar tijdens een prijsuitreiking in Barboek.
Deze woensdag lees je Eveline, die een kopje thee drinkt in plaats van onder een vrachtwagen te lopen.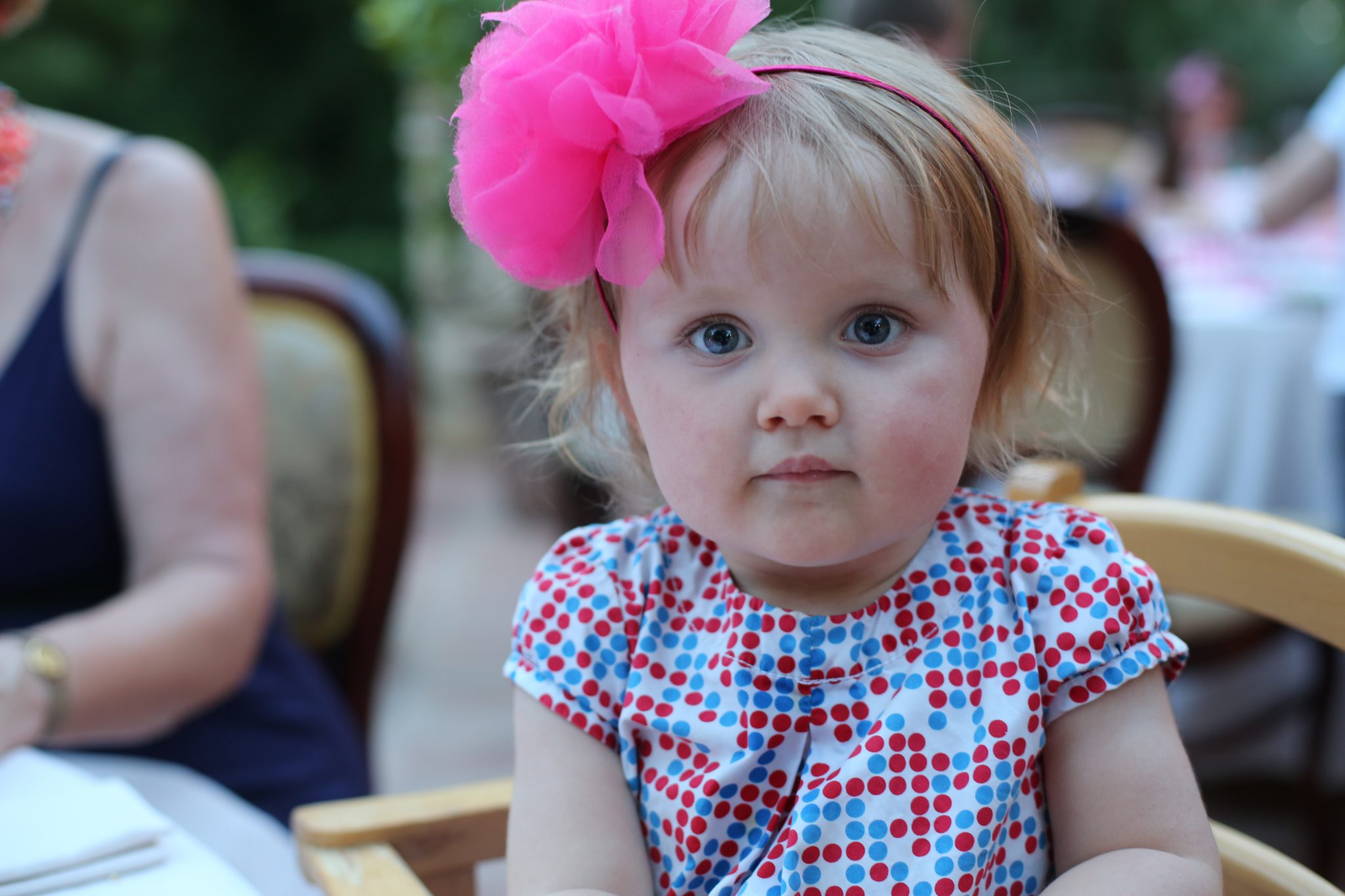 Ik zat in de wachtzaal van de dokter met Paulientje op mijn arm. Het was alsof ik de fanfare had binnengebracht in een stiltekapel. Ze huilde en schreeuwde. Het kwam uit een piepklein keeltje, maar het klonk zo ontzettend luid. Er zat een tiental wachtenden, allen muisstil tokkelend op hun smartphone of knikkebollend, rustend, lezend in een fragiele stilte waar Paulientje af en toe volop haar trompet in speelde. Ze had koorts en diarree en overal rode pukkeltjes. Terwijl ik wachtte – een half uur dat wel drie dagen leek te duren – dacht ik na of ik bij de dokter over mezelf zou beginnen. Toen het eindelijk aan ons was en ik de dokter de hand schudde, twijfelde ik nog steeds.
"Hoe gaat het?", vroeg ze, toen we gezeten waren. Met een verdoofde waas in mijn hoofd en een druk op mijn ogen die continu verergerde, zei ik het toch maar:
"Ik ben bang dat ik het niet ga volhouden"
De woorden waren eruit. Ik had bekend. Een hand uitgestoken naar hulp, een noodkreet geslaakt.
De dokter glimlachte meelevend naar me.
"Ik heb al maanden niet geslapen", voegde ik er aan toe met een stem die kraakte en die de ernst van mijn situatie benadrukte.
Ze glimlachte en knikte alsof ze heel goed wist wat ik bedoelde. Aan de muur hing een foto van drie jonge kinderen die sprekend op haar leken.
"Misschien moet je eens wat kamillethee proberen", zei ze.
"Kamillethee?"
"Ja", zei ze rustig, "het helpt voor jezelf om te ontspannen en doordat het in de moedermelk komt, kalmeert het de darmpjes van de baby"
Ik was met stomheid geslagen.
Ik wilde rechtstaan en naar buiten lopen, recht onder een vrachtwagen. Ik voelde me zo onbegrepen, zo totaal niet au sérieux genomen.
Met het laatste beetje geduld dat ik nog in me had, hield ik me in om niet recht te veren, mijn vuisten op haar bureau te planten en met mijn neus tegen de hare uit volle borst te schreeuwen: "KAMILLETHEE?".
Pauline kreeg een koortswerend middel voorgeschreven en zou moeten uitzieken. "Niets ernstigs". Meteen reed ik door naar de supermarkt en kocht belachelijk veel kamillethee. Er stonden nog vijf doosjes en ik nam ze allemaal mee. Ja, ik was verbolgen over het minimalistisch medisch advies, maar ik was ook wanhopig. En
een wanhopige klant is een welwillende klant.
Thuis maakte ik een soort concentraat van de thee, dronk dat met boze en gulzige slokken op en wachtte zonder al teveel hoop op een teken van ontspanning.
's Nachts werd ik abrupt wakker en zag op de wekker dat ik meer dan zes uur had geslapen. Het eerste ochtendlicht kwam al vanachter de gordijnen. Òf zij had niet geroepen, òf ik had haar niet gehoord. Ongerust liep ik naar de kinderkamer en boog me over haar bedje. Wat ik zag, stelde me meteen gerust. Ze lag op haar rug met haar vuistjes naast haar hoofd, ogen gesloten. Ze snurkte door haar piepkleine neusje en klonk als een zwaarlijvige, dronken man. Ik kuste haar op haar kruin, streelde over haar wang en legde haar beertje goed. Er zouden nog moeilijke dagen en nachten volgen, zeer zeker, maar die ochtend kon ik de wereld aan.
Eveline Vanparys is psychologe en uitermate geboeid door menselijk gedrag in al zijn gekkigheid. Ze is ook mama van een levendig meisje, Pauline, dat door snel te groeien en te veranderen telkens weer verrast, blij, bang, onthutst, onzeker of ontzettend week en gelukkig maakt en dan borrelt er wel eens een tekstje op dat even op papier gezet moet worden.
PS: Het meisje op de foto is niet Pauline, maar Karolien, de jongste telg van de redactie – yup, die is
groot geworden
.