Zes dagen vakantie aan de Côte d'Azur. Zonder kinderen. Met 3 boeken in de valies. Alsof we de jackpot wonnen in het Monte Carlo Casino.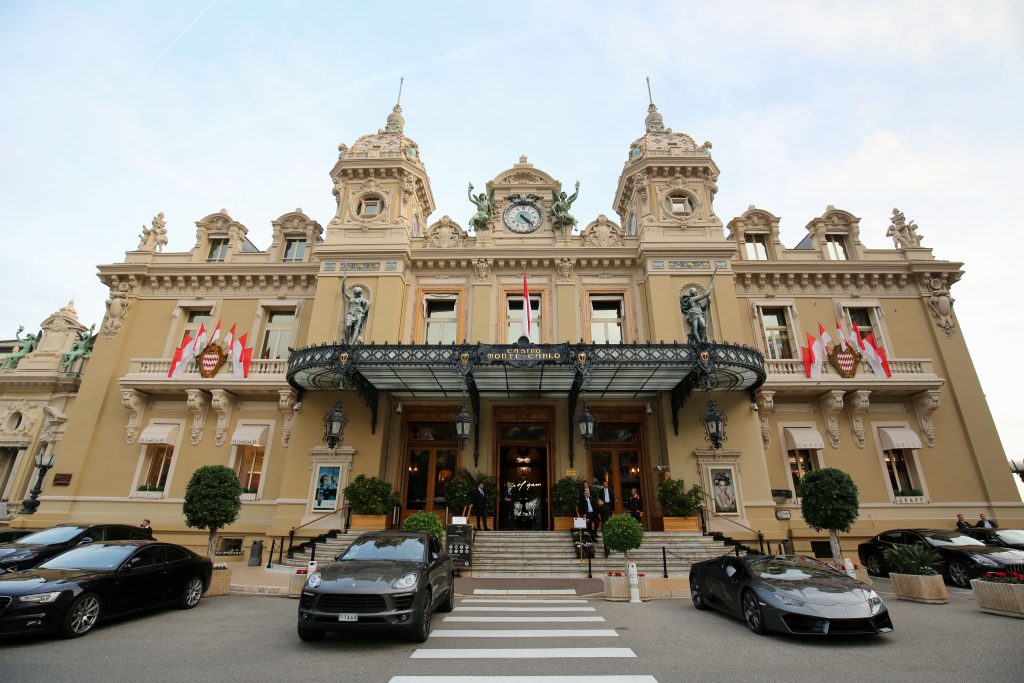 Deze week serveren we vier toeristische tips voor de Côte d'Azur, gemixt met boekenpraatjes.
TIP 2: Neem de trein naar Monaco (herlees TIP 1)
We huurden tijdens onze vakantie een kleine, rode auto: in het laagseizoen kost dat geen geld en zo konden we de kustlijn in alle vrijheid verkennen. Alleen zat er – zoals altijd, bij rental cars – een instinker verborgen. Wilden we met onze huurauto de EU verlaten, dan kwam er een toeslag bij, buiten alle proporties. Grote afstanden stonden sowieso niet op onze agenda. Maar
Monaco – wereldvermaard gokparadijs, notoire jet set bestemming en Grace Kelly bedevaartsoord – ligt op 20 kilometer van Nice.
Daar wilden we dus wel heen. Ook al valt het buiten de Europese Unie.
Met de trein dan maar, vanuit Gare de Nice-Ville. Dat bleek een onverwacht genoegen. De spoorlijn volgt de kust van heel dichtbij. Op sommige plaatsen sloegen de golven bij wijze van spreken tegen de wagons. Wie wil genieten van het uitzicht neemt eigenlijk beter de trein dan de auto. Minder dan drie kwartier na ons vertrek stonden we aan de voet van Monaco's bekende rots ('Le Rocher').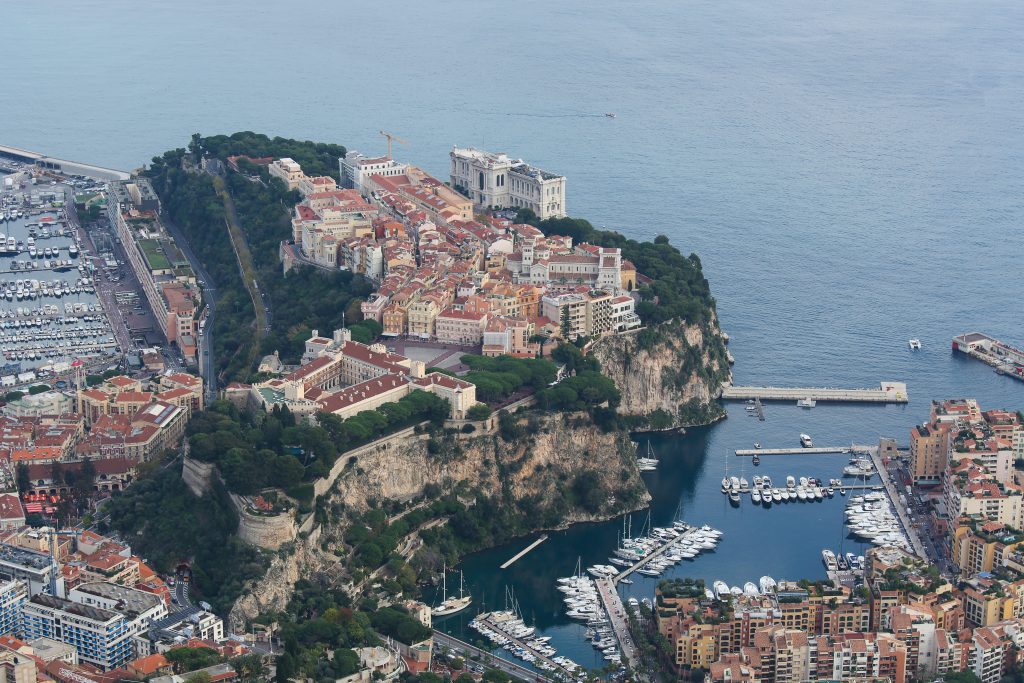 Op een uur of twee, drie hadden we die in alle rust bezocht. Van de kathedraal waar Grace Kelly ligt begraven, tot het paleis van de Grimaldi's, over de botanische tuin met z'n mooie vista's en het vreemd smalle gebouw van het oceanografische museum.
De enige échte bezienswaardigheid in Monaco blijft natuurlijk het zicht op de verschillende jachthavens, vanuit verschillende hoeken, met wisselende perspectieven op telkens weer ander natuurschoon.
Na Le Rocher lonkten de terrasjes. Ik wilde absoluut naar het Casino Café de Paris dat uitkijkt op Monte Carlo Casino. Dat we daar de hele Port Hercule voor moesten doorkruisen, alsook de flink stijgende Avenue d'Ostende op moesten, vond ik geen punt.
Eyes on the prize denk ik in zo'n geval, en de prijs was een goeie ouwe Cosmopolitan
neergezet door een ober in schort, op een tafeltje met een wit laken, in de schaduw van de meest stijlvolle goktent ter wereld. De husband ging gewillig mee, al heeft hij in zo'n gevallen eerder z'n eyes op de price. Zeventien euro voor een pintje? Oh ja, dat is pure afzetterij. Gelukkig begrijpt hij na twintig jaar samen dat er nu eenmaal plaatsen zijn waar ik irrationeel graag eens wil zijn . Het plein voor het Monte Carlo Casino is/was er zo een, net als het Winterpaleis in Sint-Petersburg. In zo'n gevallen wordt de afzetterij mij gegund.
Ik kick niet op Monte Carlo Casino omdat dit gebouw uit 1854 's werelds bekendste casino is, en model stond voor Casino Royale in de gelijknamige Bond-film. Haha, alsof ik benul heb van Bond-films. Ik wou de art deco tempel zien omdat het in de jaren 1930 een favoriete plek was van
Scott en Zelda Fitzgerald, het literaire koppel dat de Franse Rivièra berucht maakte als 'a sunny place for shady people'.
Ik heb altijd een dubbele relatie gehad met de Fitzgeralds. Enerzijds hou ik van de stijl waar het personage Jay (aka The Great) Gatsby voor staat: de flapperjurken, de champagne in coupes, de lange parelkettingen. En hoe romantisch/ tragisch is Zelda's levensverhaal – de vroege waanzin en haar dood door brand in een instelling voor geesteszieken. Anderzijds heb ik altijd moeite gehad om de Fitzgeralds te lezen. Wat de Great Gatsby betreft, hou ik – dat is geen geheim – meer van de soundtrack dan van de film, die ik op zijn beurt weer beter vind dan het boek. En Zelda's kortverhalen zijn het product van een geest die hapert.
Weer terug in Nice gaf ik Scott Fitzgerald een laatste kans. Ik begon in 'Teder is de nacht', volgens Hemingway z'n beste werk en een favoriete roman van Murakami. Een boek dat zich grotendeels afspeelt in de regio waar ik het las (al begint het in Zwitserland…) en dat qua verhaallijn sterk leunt op het (huwelijks)leven van de schrijver. Maar na tachtig bladzijden gaf ik het op. Ik hou niet van Fitzgeralds uitgebreide beschrijvingen en ik krijg geen vat op de personages die hij opvoert. Tender is the night is zo'n klassieker waarvan ik het einde niet haalde. Het leven is te kort voor boeken die me niet liggen. En een vakantie aan de Côte d'Azur al zeker…
PS: De foto van Le Rocher werd gemaakt vanaf het uitzichtspunt 'Tête du Chien', waar we morgen heen rijden, met de huurauto.
PPS: Paolo Giordano lezen in Nice of met Katrien naar Israël.
PPPS: Over Monte Carlo van Peter Terrin