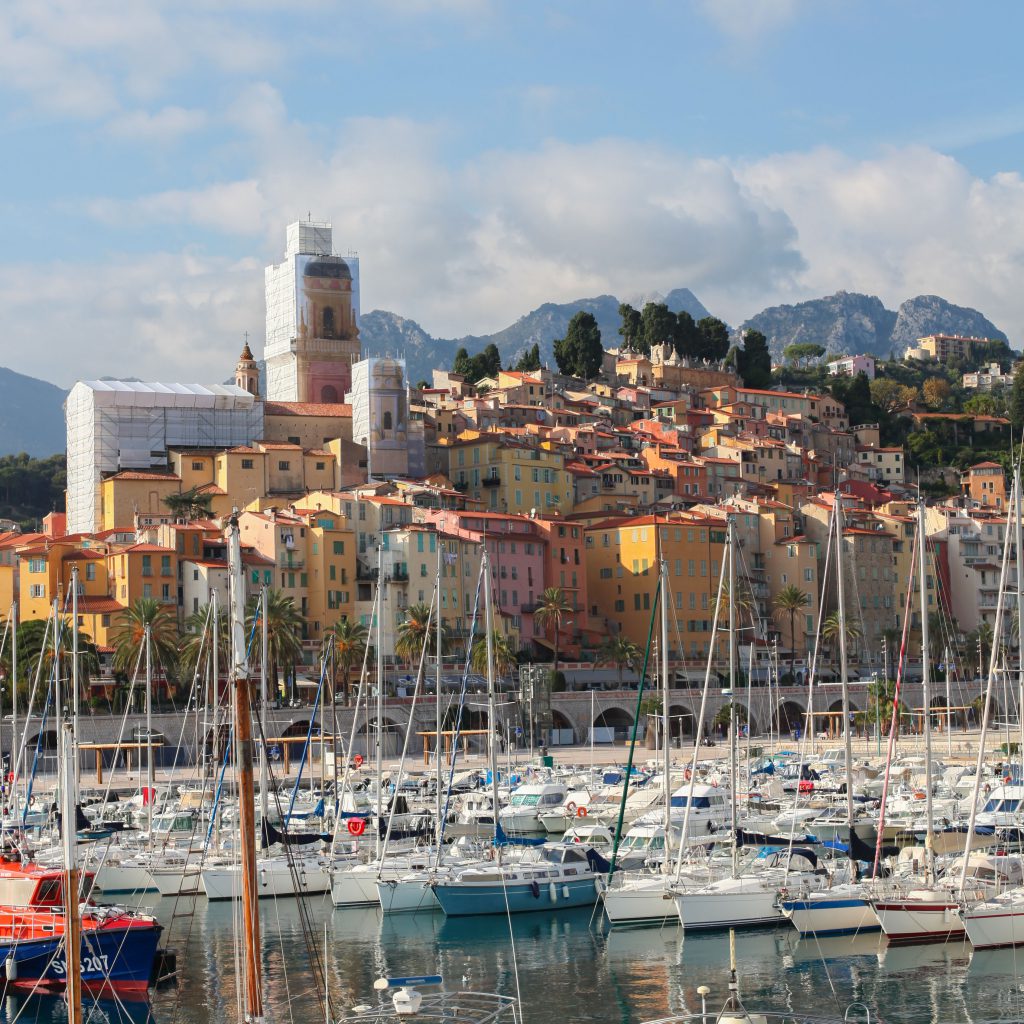 Zes dagen vakantie aan de Côte d'Azur. Zonder kinderen. Met drie boeken in de valies. Perfectie in een notendop.
Na onze slow discovery van Nice en de uitstap met de trein naar Monaco werd het tijd om die huurauto te laten renderen. Op een zonnige wintermorgen zetten we koers richting Menton, een kuuroord net voor de Frans-Italiaanse grens op amper 30 kilometer van Nice. Ik sprong enthousiast in onze kleine, rode Toyota, klaar voor een tochtje met een onheilspellende reputatie.
Het is op deze kronkelende kustweg dat Grace Kelly in 1982 verongelukte. Eerder, in 1927, kwam danseres Isadora Duncan al spectaculair om het leven toen ze Nice wilde buiten rijden.
Haar lange rode sjaal raakte verstrikt in één van de wielen van haar cabriolet – oh, gruwel. Gelukkig kruiste het noodlot ons pad niet tijdens deze trip.
We stopten in Eze, het dorpje met de smalle, middeleeuwse straten waar Nietzsche het derde hoofdstuk van 'Also Sprach Zaratustra' schreef. Vervolgens hielden we halt in La Turbie, waar de Romeinen ter ere van keizer Augustus een (intussen sterk afgebrokkelde) Trofee van de Alpen neerpootten. We genoten van het uitzicht op Monaco vanaf Le Tête du Chien en aten mosselen in Menton, alweer een kuststad met een promenade, bergen op de achtergrond, azuurblauw water en huizen met luiken geschilderd in alle mogelijke pastelkleuren.
Met de zon op ons gezicht voelden we Frankrijk onder onze huid kruipen.
Notoire fans van Portugal en Spanje als we zijn, konden we na vier dagen niet anders dan toegeven dat er in dit leven weinig kan tippen aan een mooie nazomer aan de Côte d'Azur.
De volgende dag reden we de andere kant op, in de richting van Antibes en Cannes. Tegelijk trokken we landinwaarts, zodat we belandden in het kunstenaarsdorpje Saint Paul de Vence. We arriveerden er in de late namiddag, toen de zon al begon te zakken.
Altijd sfeervol, een bezoek aan een klein ommuurd kerkhof bij valavond. Zeker als Marc Chagall er ligt begraven.
Net als Eze is Saint Paul de Vence een middeleeuws doolhof van steile steegjes, kunstgalerijen, restaurants en uitzichtspunten op de omgeving. When in Rome, do as the Romans do – en in Frankrijk viert men op 15 november de primeur van de 'Beaujolais Nouveau'. Wat konden wij dus anders dan een fles rood bestellen, aan een cafétafeltje onder een lindeboom, met een deken over onze knieën? We besloten te klinken op de Joods-Wit-Russische schilder, die hier na veel omzwervingen terechtkwam en bleef wonen tot z'n dood op 97-jarige leeftijd. Prosit, Marc Chagall.
Na zonsondergang nam de temperatuur een snelle duik en wandelden we de heuvel af, naar ons hotel. Daar lag Ian McEwan te wachten op mijn nachtkastje, een favoriet deze herfst en een verstekeling in mijn reiskoffer. De keuze viel deze keer op
Notendop, het onwaarschijnlijke verhaal van een foetus die hoort dat zijn moeder de moord op zijn vader beraamt… met zijn oom als medeplichtige.
Dat vertelstandpunt maakte mij nieuwsgierig. Zou McEwan de originele vondst op een aangename manier weten uit te werken? Kan zo'n beperkt perspectief een meerwaarde zijn voor een boek? Het antwoord is 'ja' en 'ja'.
Notendop is een soort 'Hamlet vanuit de baarmoeder'
– alle elementen zijn aanwezig: de overspelig-incestueuze relatie van de moeder met haar schoonbroer, het moordplan met gif, de zoon die op wraak zint. Tegelijk is het een moderne vertelling over een oppervlakkig, egocentrisch koppel in een duur Londens herenhuis. Een spannend, hedendaags verhaal met het nodige literaire gewicht. McEwan moet gedacht hebben dat de aanval de beste verdediging is en maakt van zijn foetus geen wezen dat de wereld niet kent, maar juist een erudiet personage. Grootgebracht op podcasts, nieuwsuitzendingen en dure wijnen. Met een feilloos geheugen. Dat vraagt van de lezer enige 'suspension of disbelief', maar voor mij werkte het prima. Toen ik de laatste bladzijde omsloeg was ik ontzettend blij dat onze Franse trip dan wel ten einde liep (snif), maar dat de Ian McEwan bibliotheek mij komende winter nog lang bezig zal houden.