4 Beelden, 4 Boeken(dingen)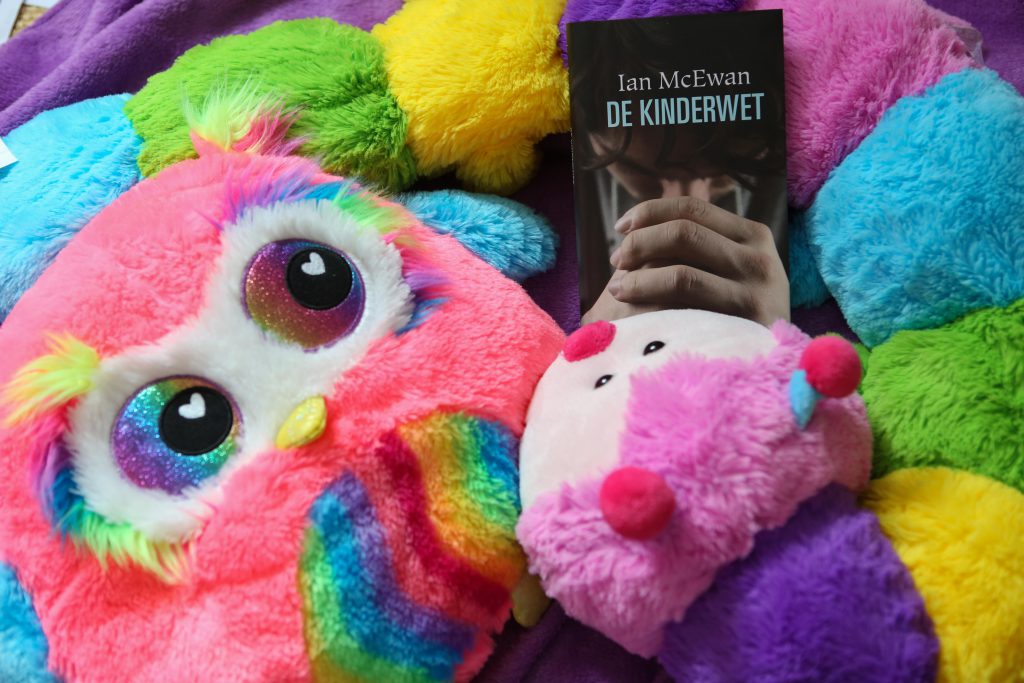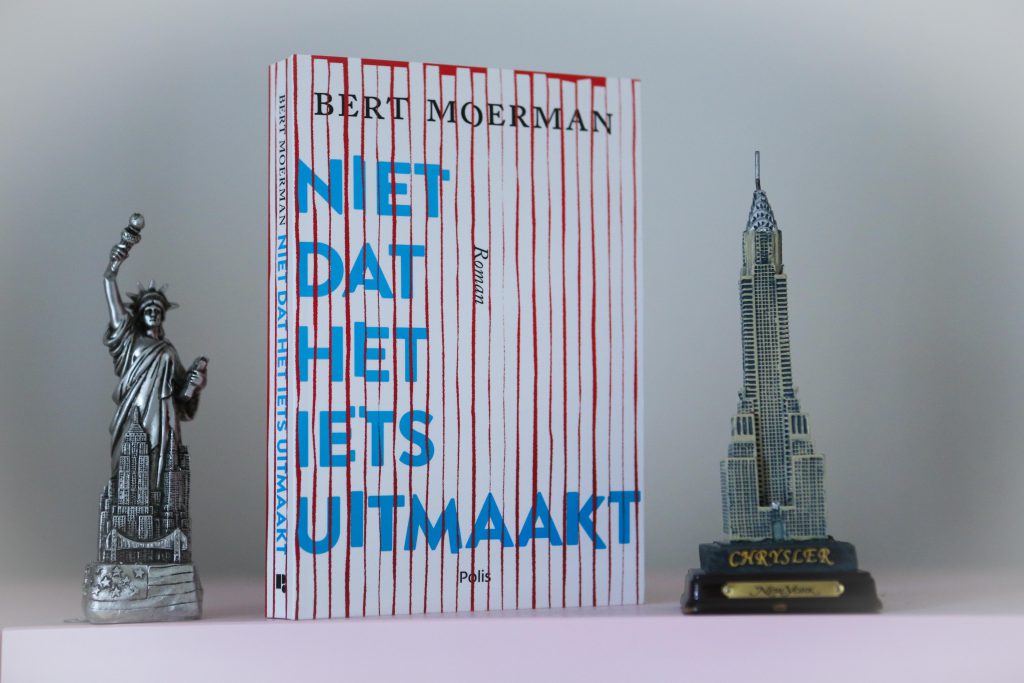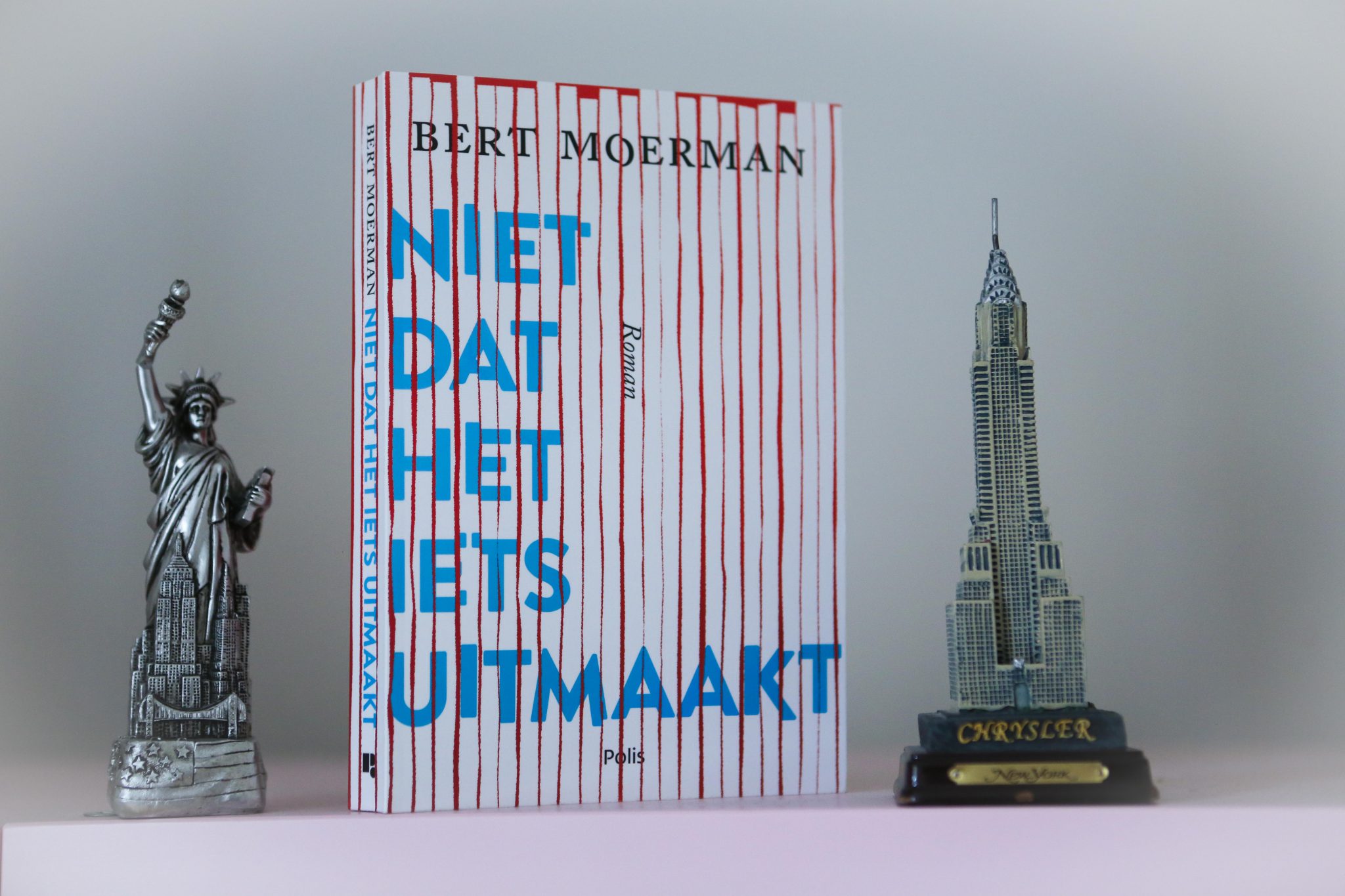 Ik weet al wat ik deze herfst ga doen. Ik kruip onder een dekentje op mijn zetel en hou
mijn eigen kleine 'Het boek is beter dan de film'-feestje. Met als literaire eregast: Ian McEwan.
In het voorjaar las ik zijn 'On Chesil Beach', een ontroerende novelle over een jong, Engels koppel bij wie de huwelijksnacht niet bepaald naar wens loopt. En momenteel ben ik 44 blz. verwijderd van de ontknoping van 'The Children Act', een korte roman die ik zo goed vind dat ik het nog even uitstel om 'm uit te lezen. Hoofdfiguur Fiona Maye is rechter in het familierecht, wat betekent dat ze zich uitspreekt in echtscheidingszaken, maar ook bijvoorbeeld moet oordelen of een Siamese tweeling wel mag worden gescheiden, wanneer die ingreep één van de baby's ter dood veroordeelt. Net op het moment dat Maye een lastige zaak krijgt – mag een minderjarige Jehovah-getuige een bloedtransfusie weigeren, wanneer dit betekent dat hij zal sterven? – vraagt haar echtgenoot toestemming om seks te hebben met een 29-jarige vrouw. Terwijl Mayes huwelijk op z'n grondvesten davert, raakt de rechter (te?) persoonlijk betrokken bij de jonge Jehovah.
Ik ben een grote Ian McEwan fan en vind het geweldig hoe hij complexe personages weet neer te zetten in compacte romans.
Dus ja, ik ben al nieuwsgierig wat topactrices als Saoirse Ronan (On Chesil Beach) en Emma Thompson (The Children Act) met zo'n prachtrol gaan doen.
Nu het schooljaar weer op volle toeren draait, hebben mijn dochters definitief hun hobbies gekozen – elk twee. Ik rijd dit jaar van de tekenschool naar de dansles naar het kleuterturnen. Als ik geluk heb, valt er onderweg ergens een half uurtje leestijd uit voor mij. Vandaar mijn waardering voor compacte romans – zeer goed opgemerkt. Ik ben ook al tevreden als iedereen gewoon vlot in- en uitstapt en niets in de auto vergeet.
Bescheiden doelstellingen, gelukkig leven.
En kijk, literatuur is overal, want vorige zaterdag spotte ik een gedicht op de muur in het sportcentrum, dat gewoon op maat van ons gezin – en meer bepaald van Karolien – lijkt geschreven. Het heet 'Zusje' en is van Floortje de Backer.
Mijn kleine zus is nooit eens stil
Ze doet alleen maar wat ze wil
Ze brult en schreeuwt en tiert zo luid
Was ze een popje
Dan zocht ik het knopje
en zette ik mijn zusje uit!
***
Goed gezien. De kalender wijst oktober aan, dus de Boekenbeurs komt in het vizier. Ik heb zondag 4 november alvast in mijn agenda gezet, want dan interview ik om 17u een interessant trio heren: Bert Moerman (Niet dat het iets uitmaakt), Christophe Vekeman (Mensen als ik) en Julius Reynders (De Anatomie van het geluk). Moermans debuut wist mij te charmeren. Een nogal zelfingenomen – maar eigenlijk ontevreden – redacteur bij een uitgeverij lijkt alles in de schoot geworpen te krijgen: goeie job, degelijke vriendin, schoonouders met geld, occasioneel zakenreisje naar New York… Zelfs een spannende, knappe minnares…  Het overkomt onze man gewoon; hij kiest er niet voor; hij bekijkt en beschrijft alles met de nodige afstandelijkheid:
De zondagavond voor je vertrek had je Francis en Susan over de vloer. Je vroeg je af waarom ze net die onderwerpen aansneden die je niet interesseerden. Of interesseerden ze je niet juist omdat zij ze aansneden? In elk geval, ze waren je gezelschap voor deze avond, dus je was hun bepaalde conventies verschuldigd. Een kwestie van goede manieren.
Pas op het einde van de roman besef je als lezer waar die voortdurende spot in de beschrijvingen, dat gebrek aan mededogen vandaan komt. Moerman schrijft vlot en treft een eigen toon. 'Niet dat het iets uitmaakt' is een geslaagd portret van een twintiger die in een rotvaart op maatschappelijk succes afstevent, ook al slaat zijn innerlijk kompas steeds sterker tilt. Ik ben benieuwd of ik (iets van) die thematiek zal terugvinden in de romans van Vekeman en Reynders. Wordt op 4 november live vervolgd.
***
EACWP – zegt jou dat iets? De European Association of Creative Writing Programmes verenigt schrijfdocenten uit 14 landen. Begin september hielden ze hun internationale congres in Brussel, op uitnodiging van Creatief Schrijven. Nu is het geen geheim dat Katrien en ik wel eens een workshop of lessenreeks aan schrijflustigen durven geven. We tekenden dan ook graag present op de openingsavond van congres 'Out of the Box' in de Pianofabriek in Sint-Gillis. Het werd een gezellige, inspirerende avond met een energieke presentatrice en een bandje dat heerlijke tangonummers speelde. EACWP organiseert trouwens elk jaar een schrijfwedstrijd voor ultrakorte verhalen ('Flash Fiction') van maximaal 100 woorden. De Israëlische winnares van de Flash Fiction Contest 2018 kreeg in de Pianofabriek haar prijs. Op de website lees je de 14 genomineerden, eentje per land. De Belgische inzending, het verhaal 'De Kruik' van Thomas Buysens, hoort wat mij betreft bij de beste teksten.
Toen we na middernacht terugkwamen van de luchthaven, wilde Dagmar me nog iets laten zien, een goocheltruc die ze in Korinthe had geleerd. Ik moest in het midden van haar kille kamertje gaan staan. "Ik kan mezelf transformeren in een kruik," zei ze. "Doe je ogen dicht en tel tot zeven." Ik deed wat ze me vroeg. Toen ik weer opkeek, was ze verdwenen. Op de tafel voor mij stond inderdaad een kruik, met sluiers en dansende nimfen beschilderd. De truc is zo simpel en fijn dat ik hem weiger uit te leggen, teneinde de magie niet te verbreken.
PS: De foto's van de EACWP avond werden gemaakt door Giséla Dheedene