Zo, nog een laatste linklijstje voor we u de kerstvakantie en het nieuwe jaar insturen. Inderdaad, tijdens de kerstvakantie gaat de boekenblog even dicht en nemen wij extra tijd om boeken open te slaan. Waar u zich wel aan mag verwachten, zijn onze terugblikken op ons eerste blogjaar.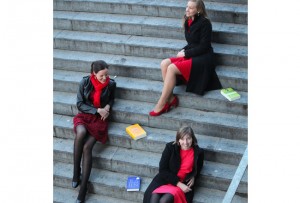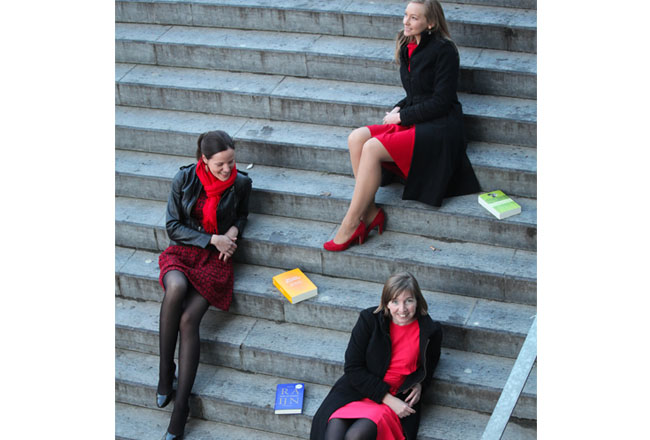 Twee weken kerstfeestjes afschuimen, pakjes opendoen (hopelijk ook het één en ander uit onze cadeautips of wat literaire hebbedingen), het nieuwe jaar goed inzetten en in boeken verdwijnen… Tijd voor wat kerstig leesvoer.
Op nummer één staat, uiteraard, Charles Dickens met zijn A christmas carol. Leg jezelf dit jaar in de (kerststal)watten en trakteer je op één van de leuke edities bij boekenwalhalla Waterstones. In Deventer kan je dit weekend ook terecht voor de 25ste editie van het Dickensfestijn. De Dickensiaanse kerststad komt to leven. Oh, ja, en de verfilming met niemand minder dan The Muppets is een aanrader.
https://www.youtube.com/watch?v=dhpu2tq9GG4
Het gaat mis ter hoogte van de kaasfondue, in de kerstnovelle Twee levens van Stefan Brijs. Willem is zes maanden getrouwd, drie kilo te dik (volgens zijn vrouw) en niet helemaal zeker of hij wel gelukkig is. Als de schoonmama en papa komen eten op kerstavond, ontploft de boel op de tonen van Jingle Bells…
Mag het wat minder plakkerig? Op thrillerboek.nl kan je 'Kerst' invoeren als zoekterm en krijg je een lijstje feestelijke thrillers voorgeschoteld. We spotten Jo Nesbo, Viveca Sten en Carlos Ruiz Zafon. Brrr…
En ja hoor, we gaan het gewoon durven. De bloggers achter I Heart Chick Lit (heel fout, we weten het) komen met hun lijstje aan absolute kerstplakkers. Lekkere weglezers, de nodige romantiek en een overdosis kitscherige covers. De Love Actually in boekvorm dus.
Ook eentje die we niet kunnen laten liggen: Agatha Christie's Kerst met Poirot. Of over hoe die spanningen aan de feestdis soms dramatisch kunnen eindigen.
Uiteraard wensen we jullie niks dan gezellige feesten zondaar al te veel 'blood and gore'… en veel mooie boeken onder de boom, uiteraard…
Fijne feesten!