Het is weer de maand van de lijstjes. Aan boeken geen gebrek, dus vroeg ik Rituals producten, sjaals, armbandjes, notaboekjes… of één van deze literaire gadgets.
Deze 'vallende boeken' boekensteun lijkt me perfect om mijn to read-stapeltje op mijn nachtkastje op te vangen en past met zijn €22,99 ook nog binnen het kadobudget van de familie. Ooh en deze collectie boekensteunen is wel heel erg cute.
Lucifers?! By far het slechtse kerstcadeau ooit zou je zeggen. Niet in deze Literary lites vormgeving. 
In een Londense theewinkel zag ik onlangs deze geweldige Alice in Wonderland tassen. En ook deze editie is heel schattig.
Of misschien wil ik wel een literaire aperitiefplank. Ideaal om je te verplaatsen met in de ene hand een boek en in de andere een glaasje wijn en hapje.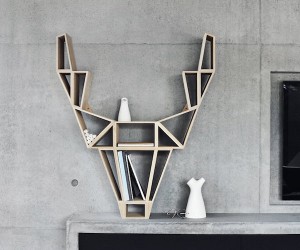 Dromen mag? Deze Scandinavisch geïnspireerde boekenplank past binnen het kerstthema en is daarenboven buitengewoon elegant. Met een prijskaartje van $3100 is dit helaas een rendier hors categorie.
PS Hou onze blog in de gaten voor Evelines boekentips voor onder de kerstboom.